Webinar Overview
The pace of change in product regulation shows no sign of slowing down.
Those working in the world of product compliance face an ever increasingly challenging environment as regulation strives to keep abreast of developments in technology, the way we sell products, as well as tackle concerns for the environment and social impact of companies.
This year saw significant developments across many of these areas with the EU proposing a revision to the Product Liability Directive, as well as new rules for AI liability.
Additionally, new laws are to come into effect in the EU allowing mass claims to be brought by groups of consumers impacted by breaches of EU legislation in areas including product safety, consumer rights and data protection.
The year also saw a sharp focus being placed on transparency in the supply chain with regulatory developments in corporate sustainability due diligence and banning products made with forced labour. Furthermore, companies are being faced with greater reporting obligations under strengthened ESG regulatory frameworks.
To place a "compliant" product on the market has never been harder and knowledge is required across numerous and diverse regulated areas from safety to chemicals, design, waste, digitalisation, sustainability and more to ensure market access.
This webinar seeks to give attendees an overview of the key product compliance issues to be across for 2023 & present how C2P's Product Compliance Solution can help achieve uninterrupted market access.
C2P is an enterprise SaaS platform providing everything you need to take control of regulatory compliance and ensure market access in over 195 countries worldwide.
Identify relevant regulations worldwide, communicate requirements, & provide evidence that your product is ready to go to market.
C2P helps you relieve your team of manual fact-finding tasks and enable them to focus on critical business initiatives.
Webinar Agenda
This webinar will provide a recap of key regulatory issues in product compliance in 2022 many of which lay the seeds for what will happen in 2023, while looking ahead to what to watch out for in the coming year.
The webinar will also present C2P's Product Compliance Solution and how it helps you stay on the regulatory pulse.
Topics covered will include:
Product Safety Liability
– Proposed Changes to Product & AI Liability
– Representative Actions
– Battery Safety Requirements
Chemicals In Products
– PFAS
– REACH
– RoHS
Sustainability
– Packaging & Plastic Pollution Control
– Human Rights Compliance in the Supply Chain
– Corporate Sustainability Reporting
C2P Product Compliance Solution
– Staying on top of changing regulations worldwide
– Communicating requirements & managing evidence to prove compliance
And more
Date
This webinar will take place on Wednesday, 14th of December at 08:00 PDT, 11:00 EDT, 17:00 CET
Presenters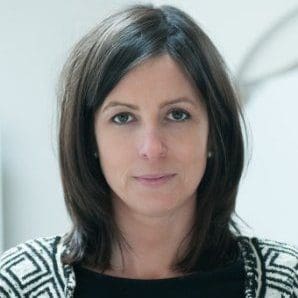 Louise Forrest, BCL LLM BL, Head Of Knowledge Partners, Compliance & Risks
Louise Forrest heads up Compliance and Risks' Knowledge Partner Network, a select network of world-class law firms, leading engineering & environmental consultancies, industry experts and supply chain specialists delivering expert insights on product compliance.

A qualified barrister, Louise has worked in the field of international product regulation for over 15 years and has in-depth knowledge of global environmental and product safety regulations. Louise helps clients ensure they are ahead of key product compliance issues affecting their industry.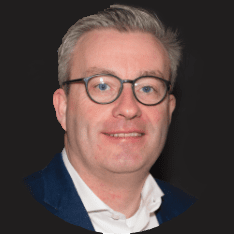 Danny Cassidy, SVP Growth, Compliance & Risks
Danny, a qualified engineer, is SVP of Growth at Compliance & Risks. He has over twenty years of experience in software development, professional services, and growth leadership.

With a career that spans both the Corporate and Private Equity space, Danny started in the technology sector working with Motorola where he was involved in pioneering Design for Manufacture processes. He then transitioned to the financial services industry where his passion for leveraging technology to continually drive process improvements and return on investment was fueled.

Over the past 5 years, Danny has worked with thought leaders from leading brands around the world, to create a vision for, and guide the delivery of transformative regulatory compliance programs and leverage advances in modern technology.