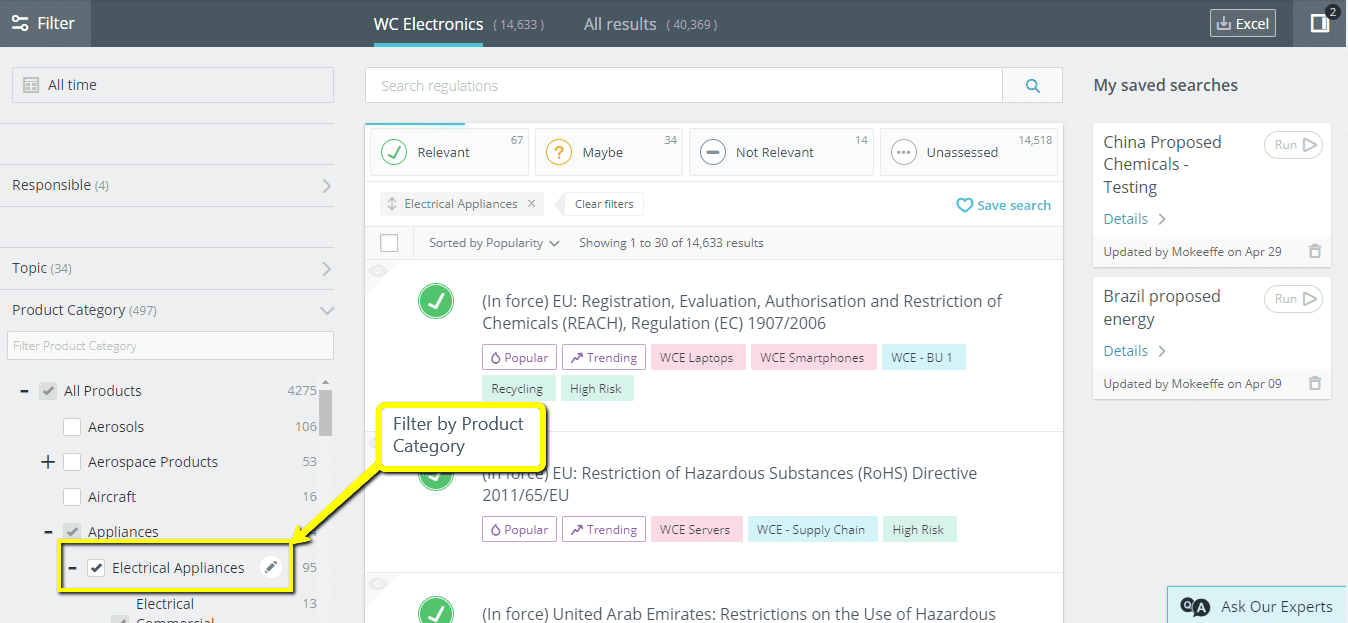 C2P Product Spotlight: July 19
Welcome to our C2P Product Spotlight!
In our latest C2P update we are excited to announce that we have added product filtering to the Library, which makes it possible to report on regulations by product.
Smarter Research
In the Library you can now report on regulations that affect a Product Category as well as Topic, Geography, Status, Requirement Type and any of your company's customized tags.
Click to select the Product Category you wish to report on: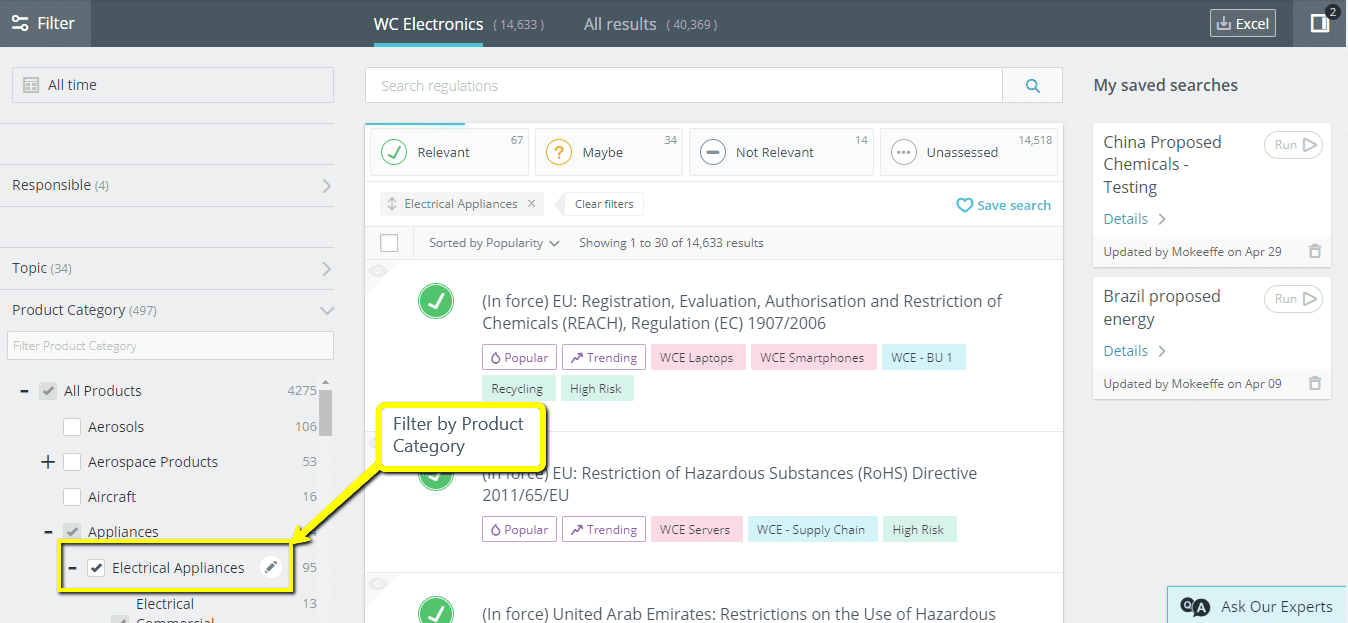 You can also select and deselect the category from which it belongs.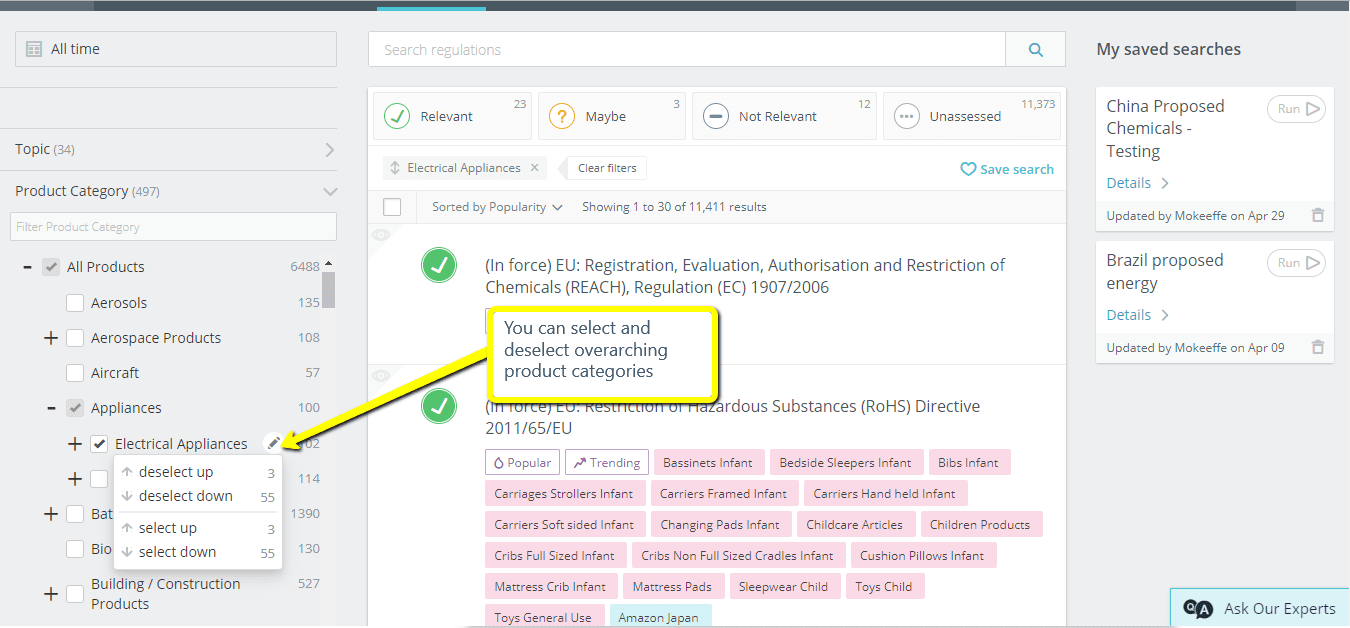 News and Analysis Highlighted
Our new News and Analysis widget gives you an immediate view of any recent news written by our expert Global Regulatory Compliance Team and Knowledge Partner Network, related to the regulation you are viewing.
Click through the widget to see the most recent news pieces: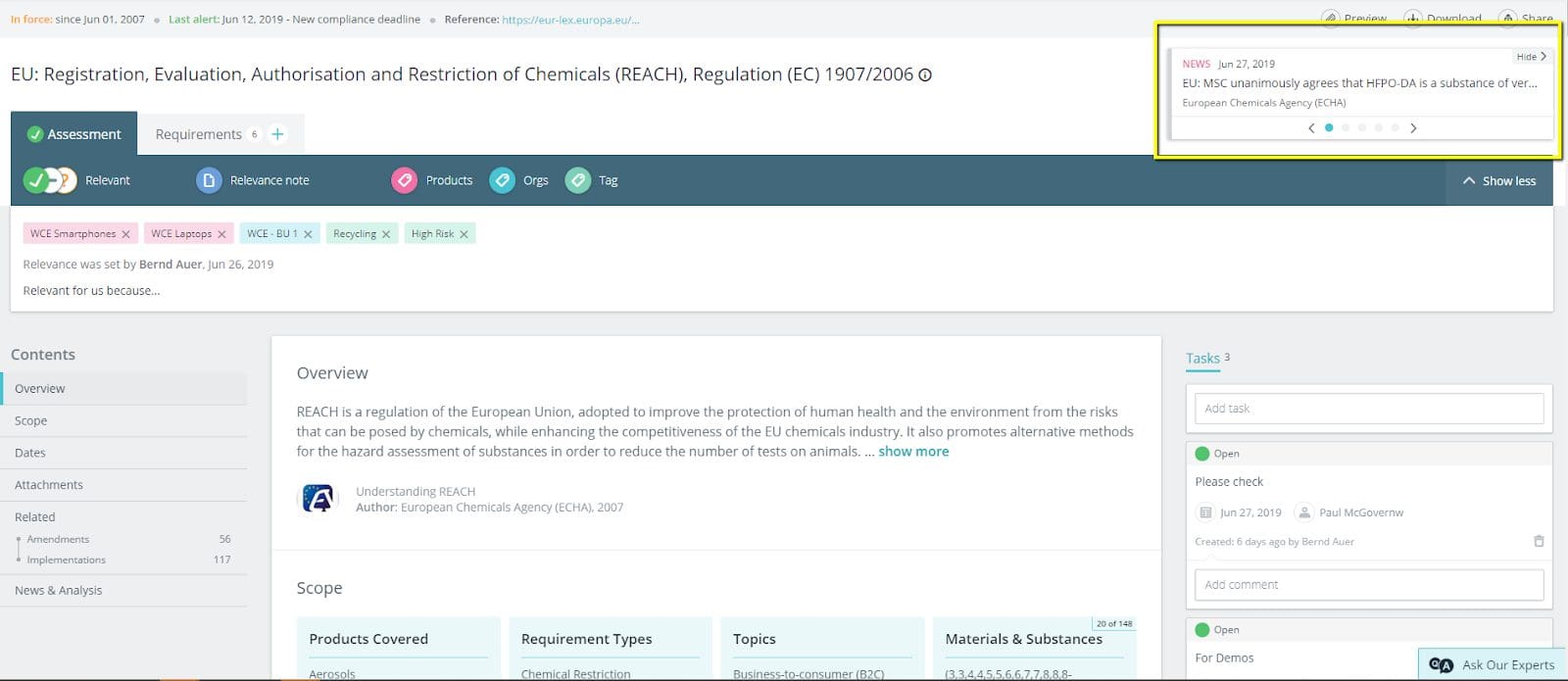 Click to view the article: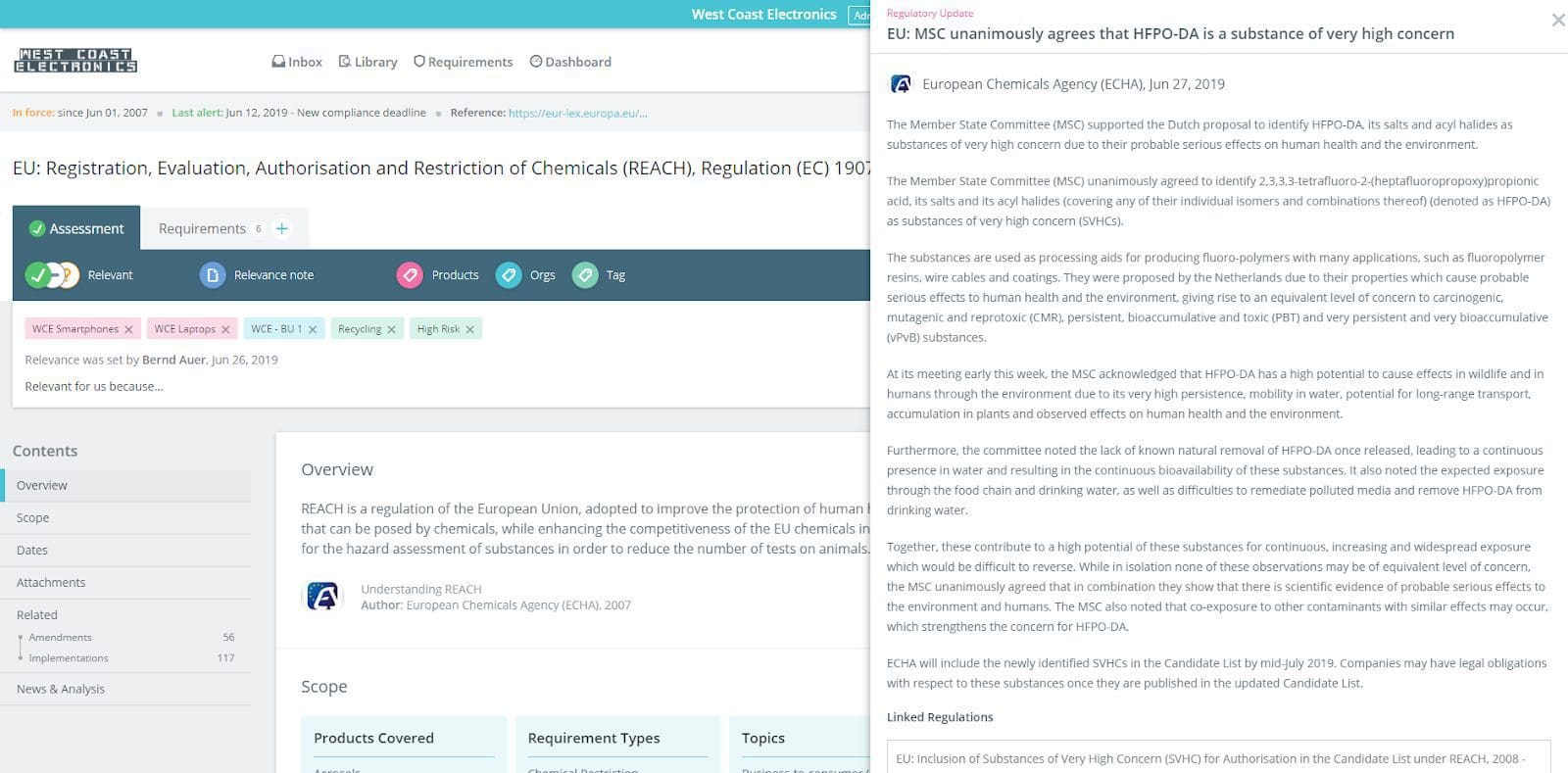 Our Client Success team is here to help you improve your compliance workflow and ensure you are getting the best return on your investment in C2P. Please don't hesitate to contact us by emailing support@complianceandrisks.com if you would like to find out more, or have any questions on the new features listed above.