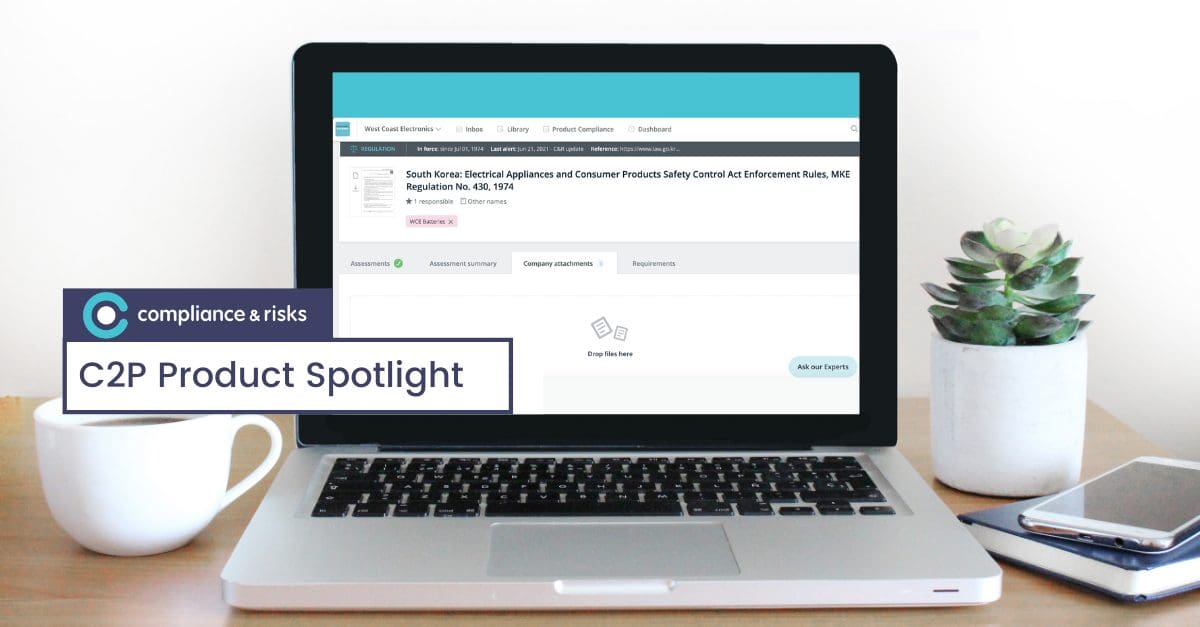 C2P Product Spotlight: June 20
Welcome to our C2P Product Spotlight!
We are excited to bring you some key feature enhancements to C2P that will help you to simplify your regulatory compliance process.
My Profile
We are working to give our users more freedom to manage their own preferences in C2P. In previous updates, we have added the ability to manage your landing page and alert preferences, and now you can update your profile with your name, photo, job title, and organization.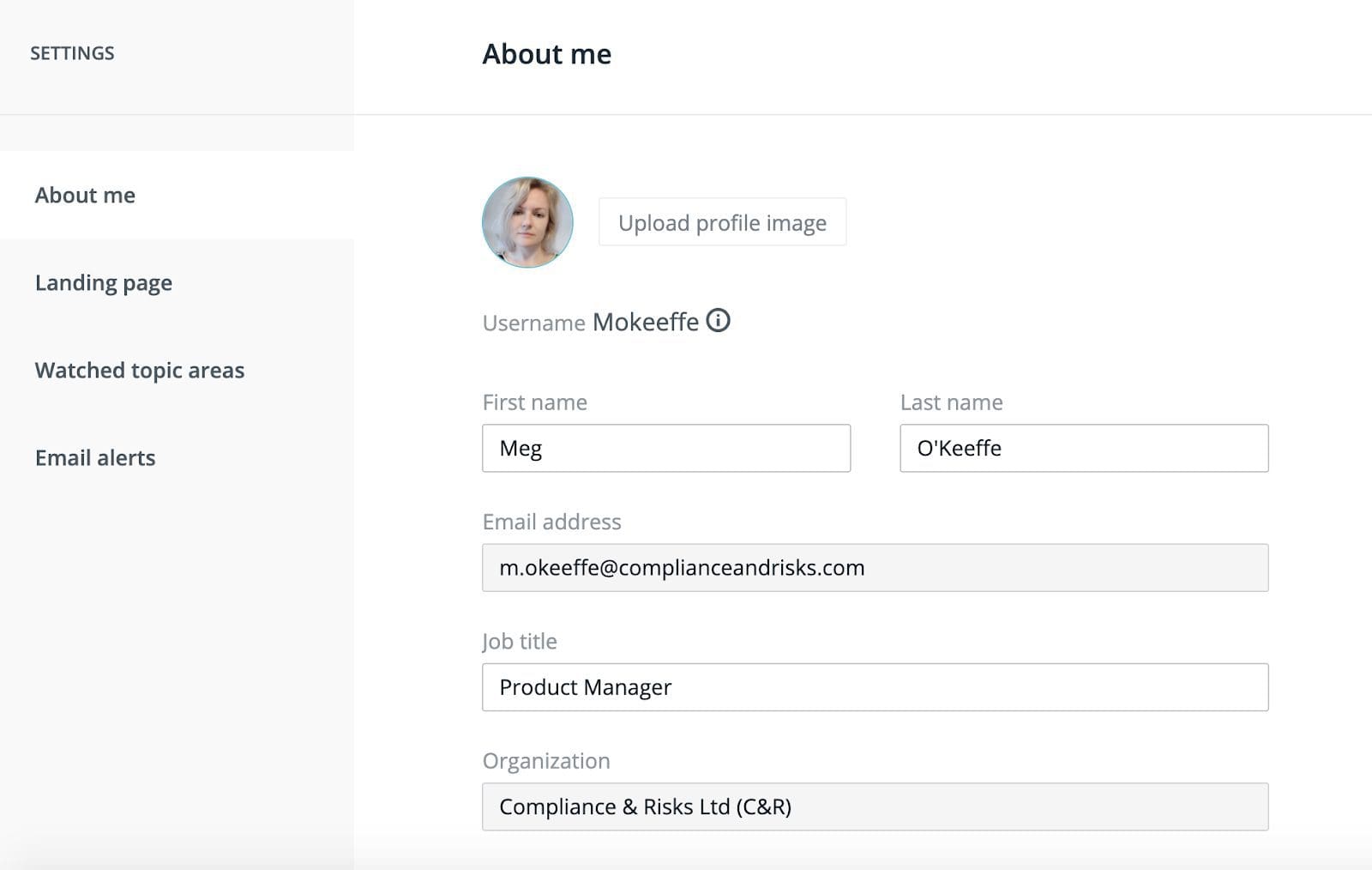 Manage Your Watched Topics
Our users often request the ability to manage the content that appears in their alerts and inbox. In response to these requests, we have added a new Watched Topic Areas section to your profile page so that you can manage the topics you wish to watch.
Any changes you make will be reflected in your inbox immediately and in your alert emails from the following day.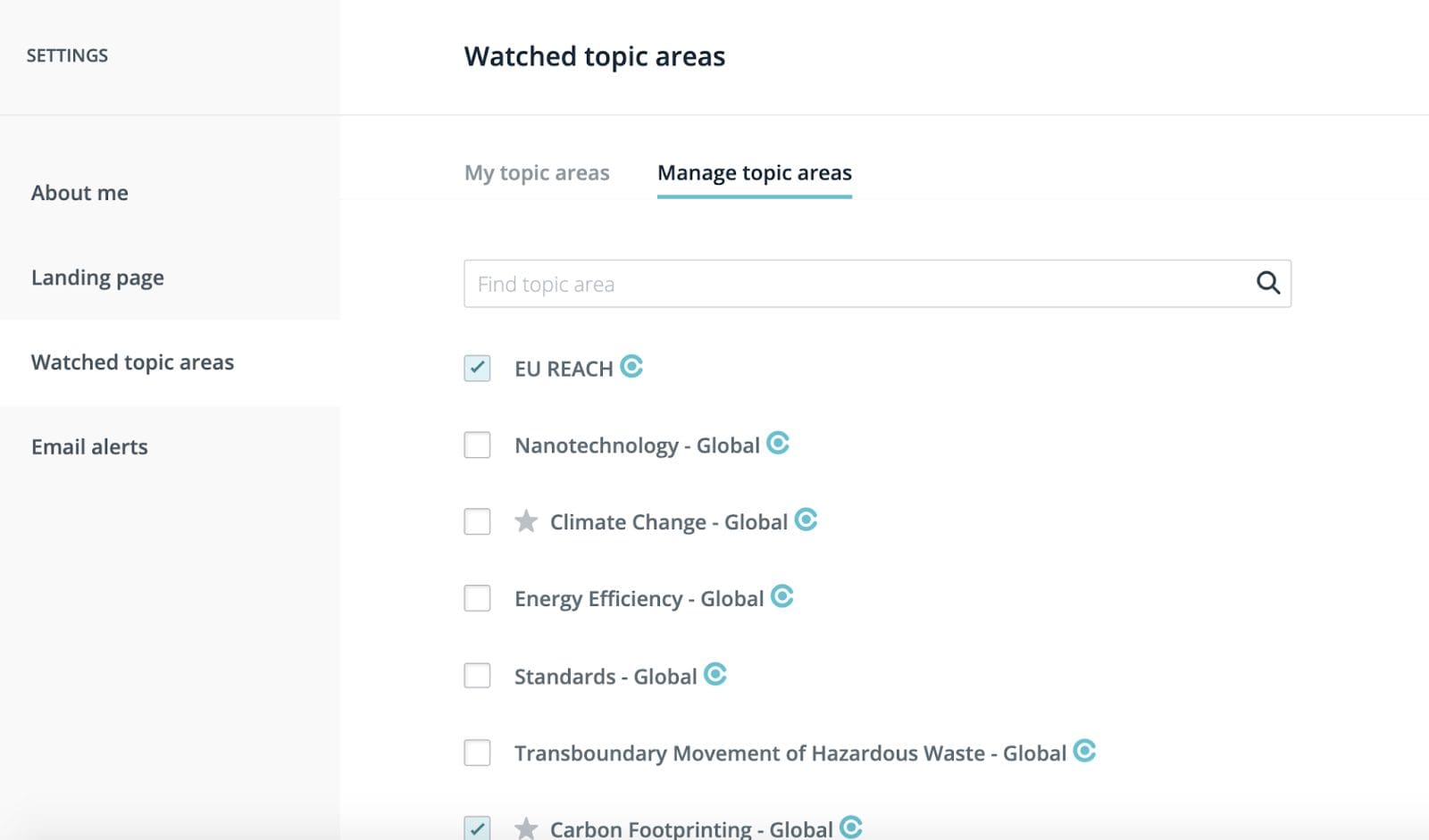 Company Attachments
With Company Attachments, you are now able to upload your own documents to a specific regulation or standard.
The simple drag and drop feature allows you to select and drag multiple documents at once.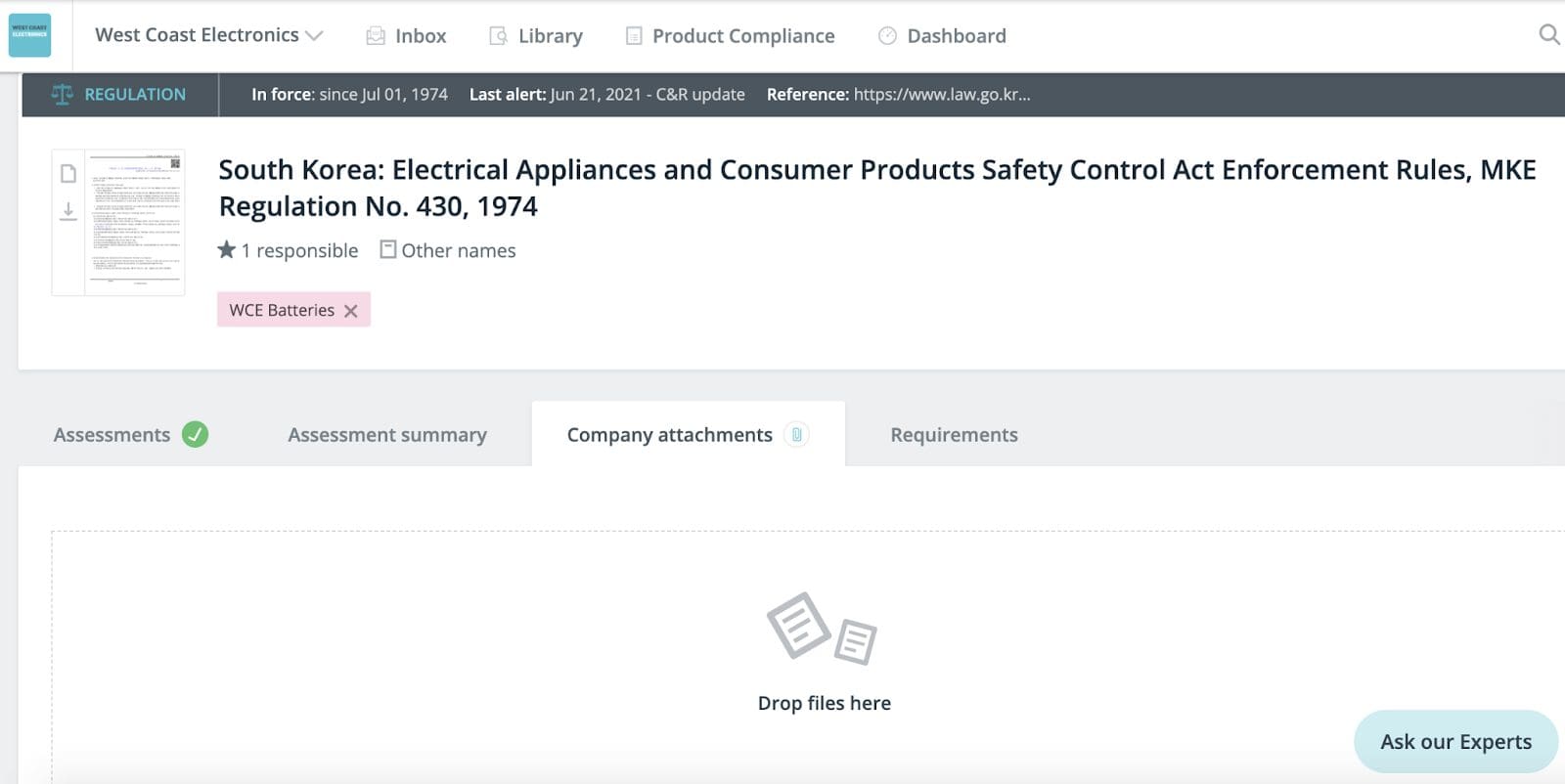 All Company Attachments will then appear on the regulation overview page, alongside all of the regulatory documents associated with the regulation.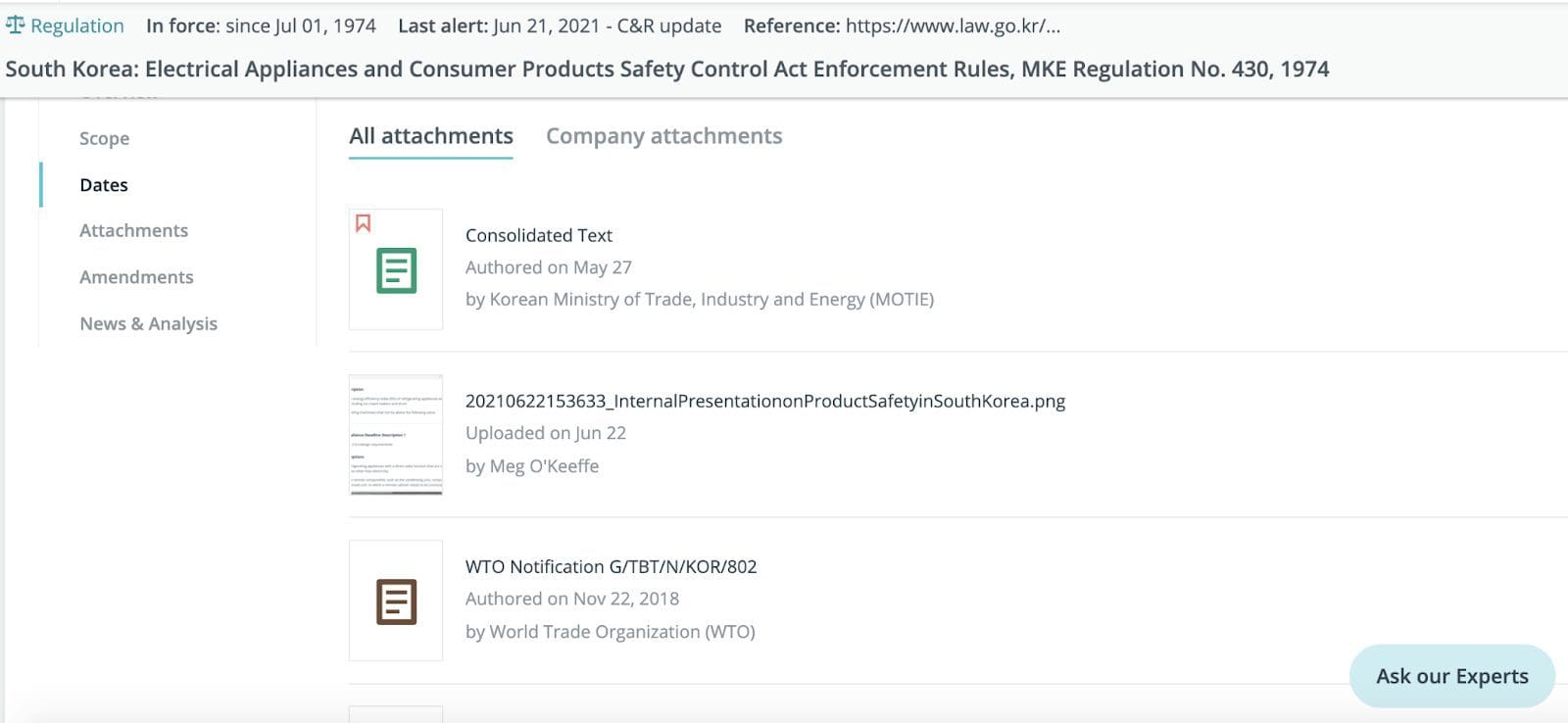 Upcoming Dates
Based on feedback provided by our users, we have made some exciting enhancements to Upcoming Dates:
We have added a filter on relevance so that you can see all upcoming dates for regulations and standards that have been marked as relevant to your company
We have also included filters on regulation status and applicable geography so that you can report on all 'in force, proposed, or approved' dates that apply to a particular region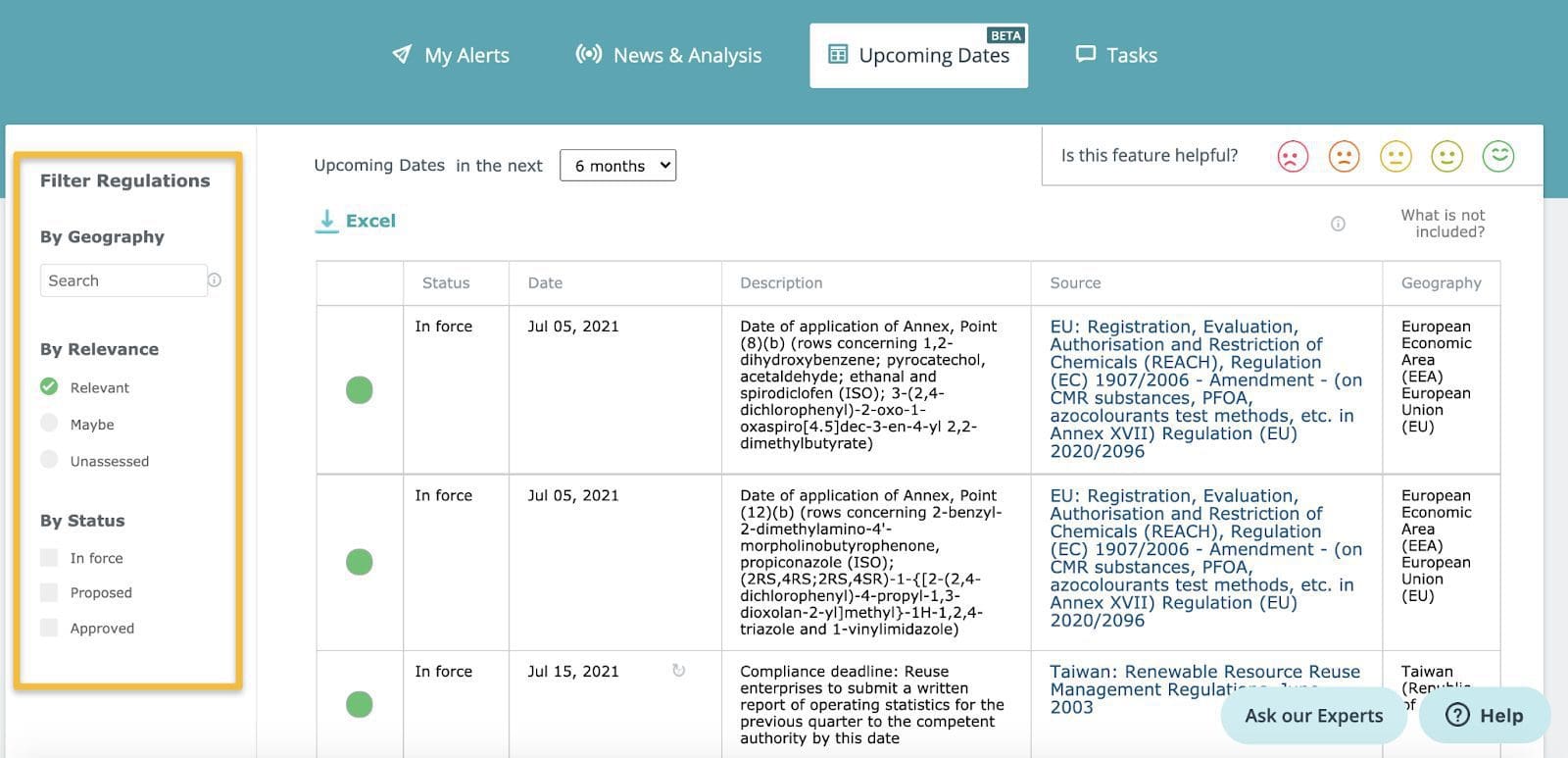 @mentioned in Tasks & Discussions
Now you can see tasks and discussions where you have been @mentioned in the Tasks page in your inbox, alongside tasks that have been assigned to you.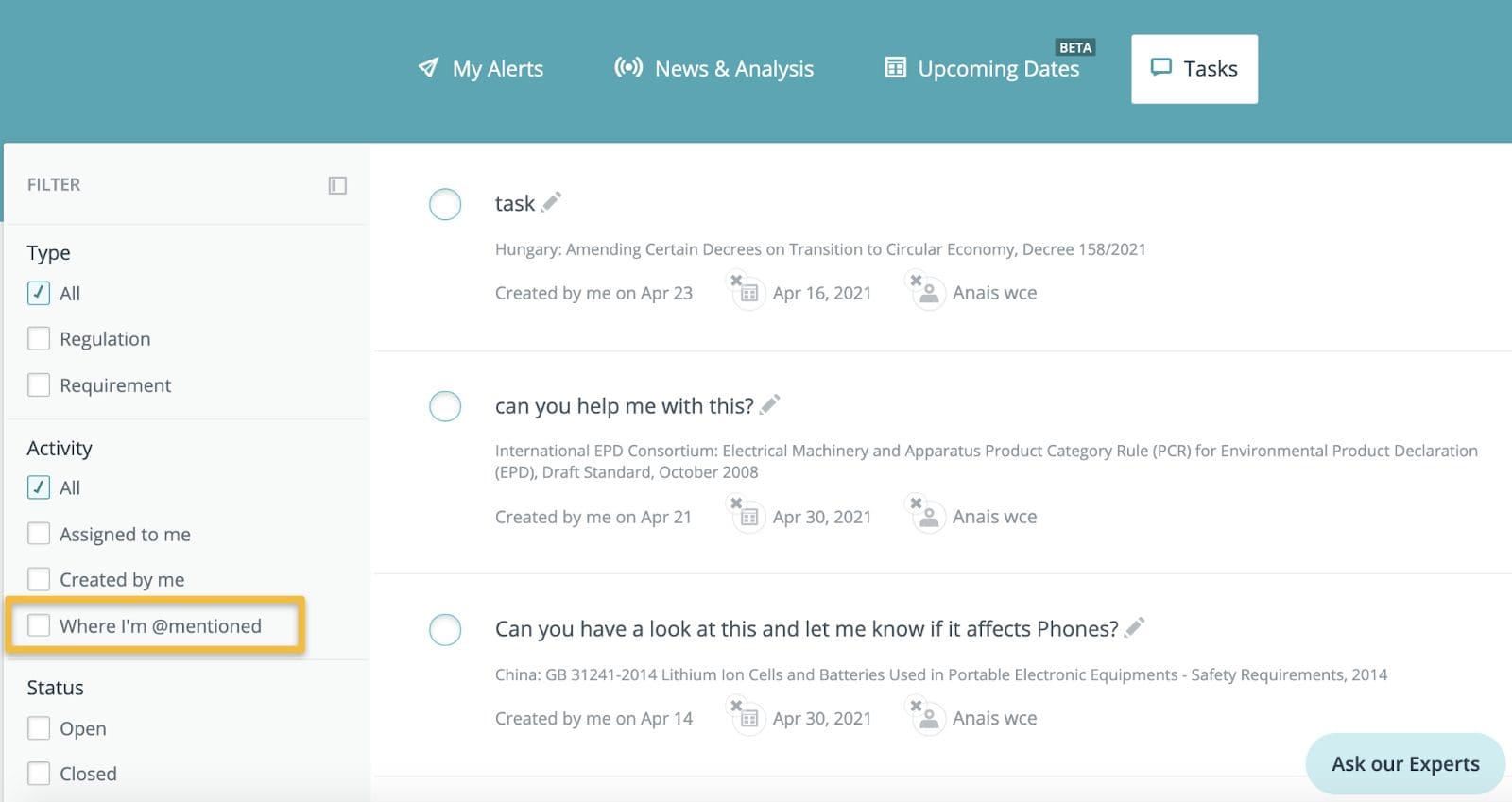 Evidence in Product Compliance Specs
Users of our Product Compliance module in C2P need to know if their Product Compliance Spec is complete and if they have completed evidence records for every requirement relevant to their Spec.
The Spec overview page is now connected to evidence, including a count of associated evidence records and an overview of how many requirements have evidence complete, missing or expired.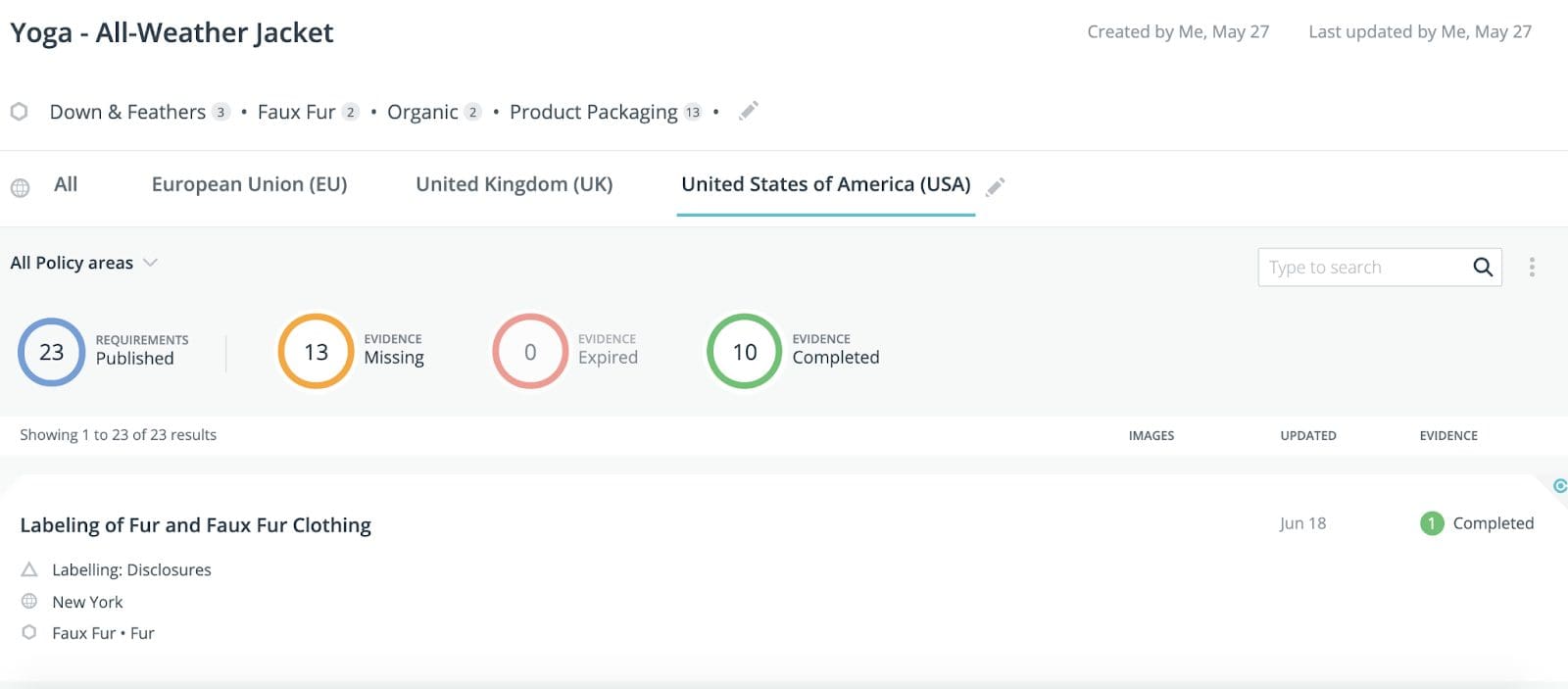 Our Product Compliance module in C2P helps our clients achieve, maintain and demonstrate compliance for all products in all markets. It combines Requirement and Evidence Management, Dynamic Product Compliance Specs, and our Impact Assessment Workflow all in one place.
Find out more about our Product Compliance module here.
You can email our support team at support@complianceandrisks.com if you would like to find out more, or have any questions on the new features listed above.
Market Insights straight to your inbox
Join 30,000+ product compliance & market access experts around the world