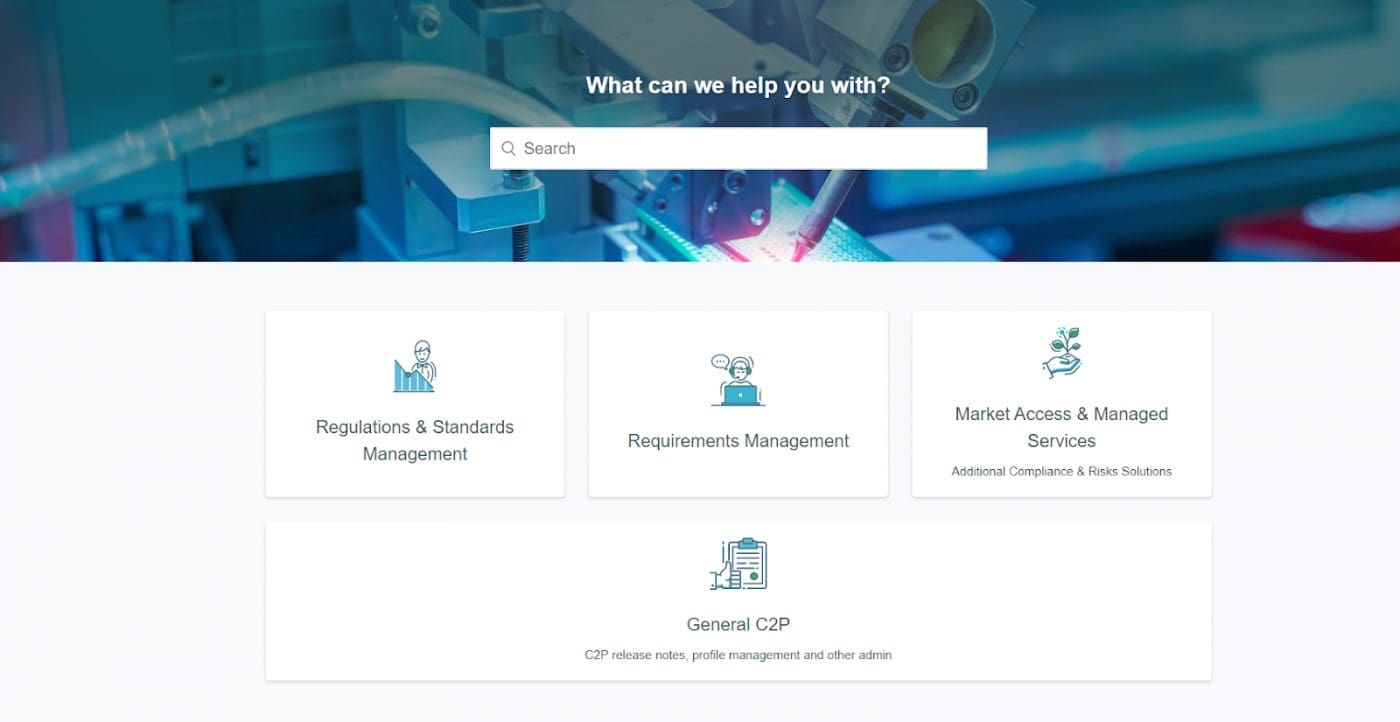 C2P Product Spotlight: October 19
Welcome to our C2P Product Spotlight!
We are excited to announce the launch of C2P Help, our C2P knowledge-base covering guidelines on all C2P functionality, tips and tricks for advanced users, and direct access to our support team.
We have also brought our News & Analysis to the fore with a new section on your inbox, bringing early warning and deep dives into regulatory areas to the front page of C2P!
C2P Help
C2P Help is now available on all pages in C2P. It covers 'how to' guides on all of the C2P functionality, along with overviews on all C2P topics, release notes, and information on our other services.
To access C2P Help, click the help button on any page: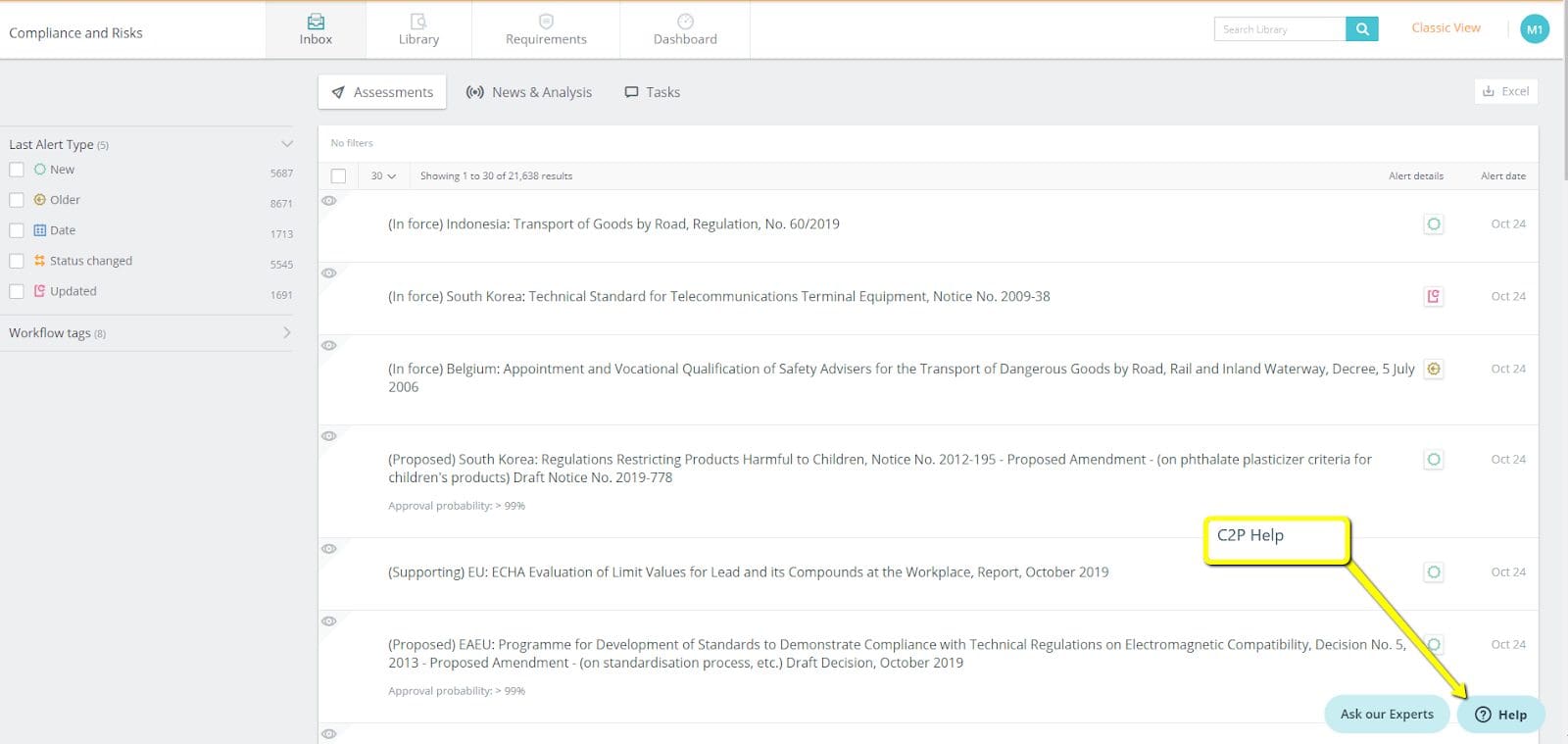 Help articles are suggested depending on which page you are on in C2P: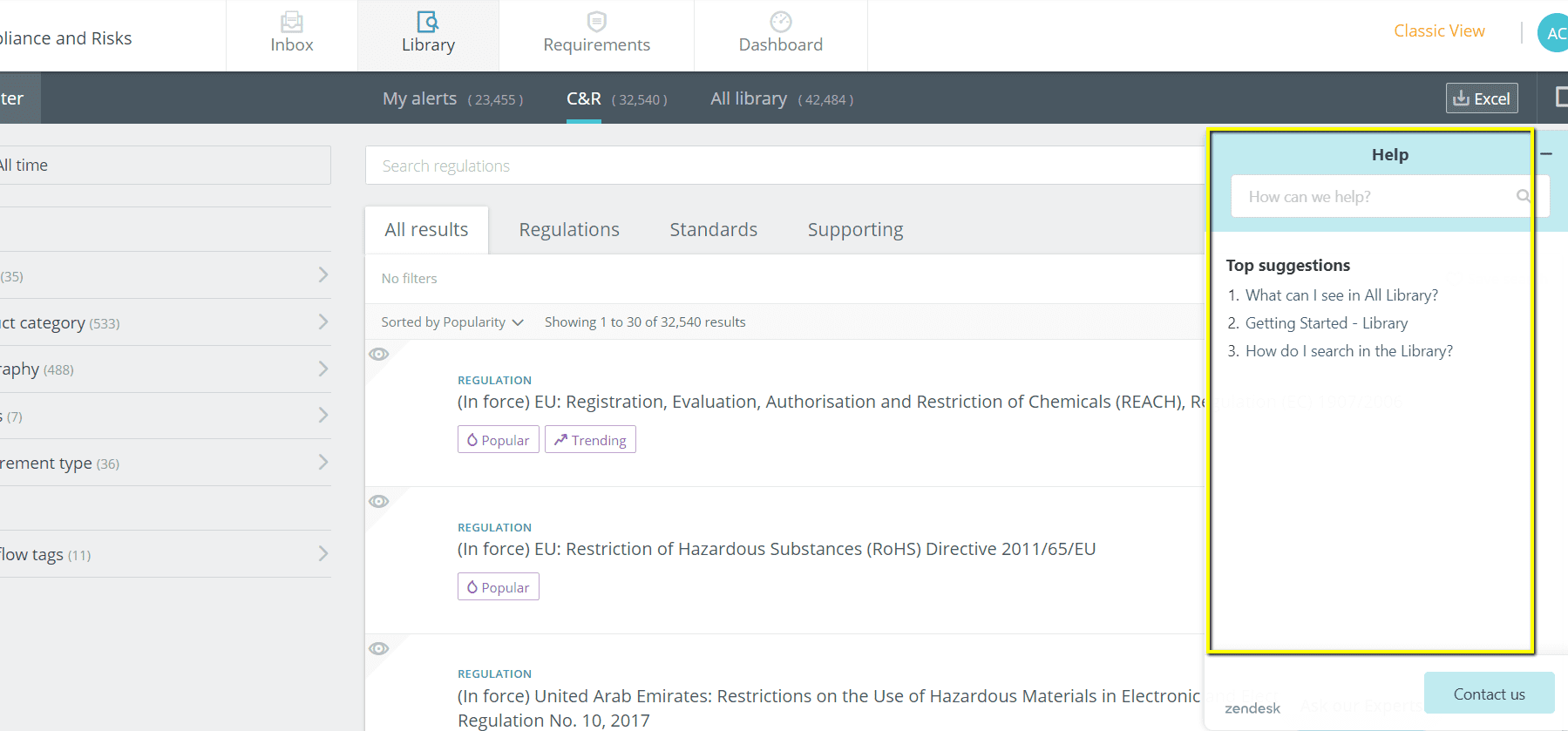 You can also search for help on any of the C2P functionality, topics or Compliance & Risks' services: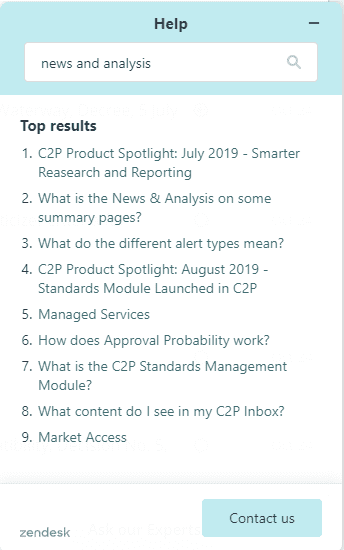 You can click the pop out link on any page in Help to access the entire C2P Help. Or click the Contact Us button to reach our support team at any time: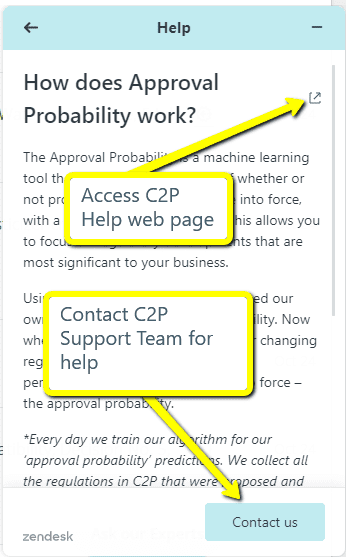 News & Analysis in your Inbox
As well as the regulations, standards and supporting documents in C2P, we also include up to date News & Analysis covering hot topics and upcoming trends in compliance. Our Global Regulatory Compliance Team and Knowledge Partner Network produce news pieces, webinars and white papers covering upcoming changes to regulations and standards, and deep dives in their specialist areas.
News & Analysis is now included in an additional tab on your inbox and is filtered by your specific topics of interest: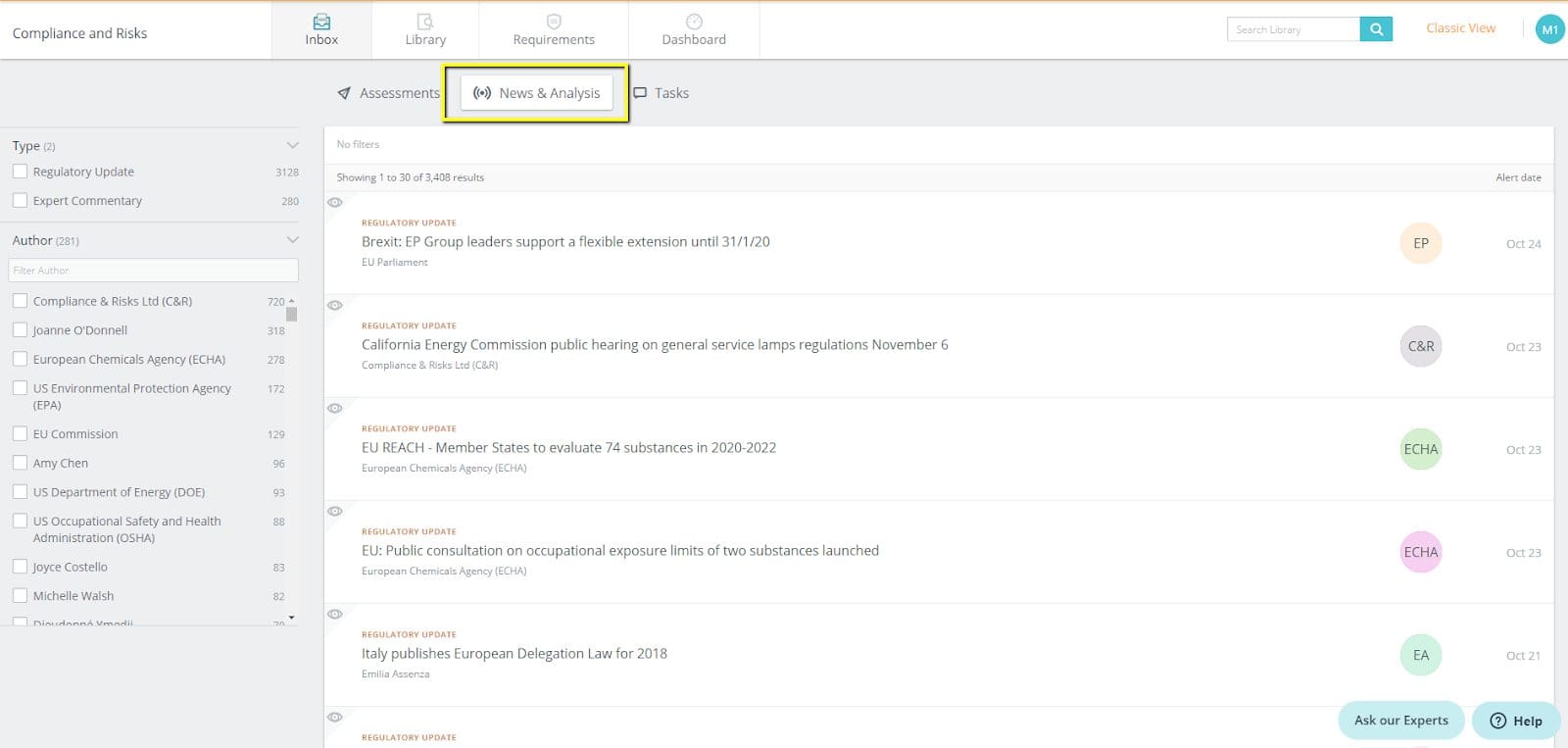 You can email our support team at support@complianceandrisks.com if you would like to find out more, or have any questions on the new features listed above.