California Prohibits Use of PFAS in Childcare Products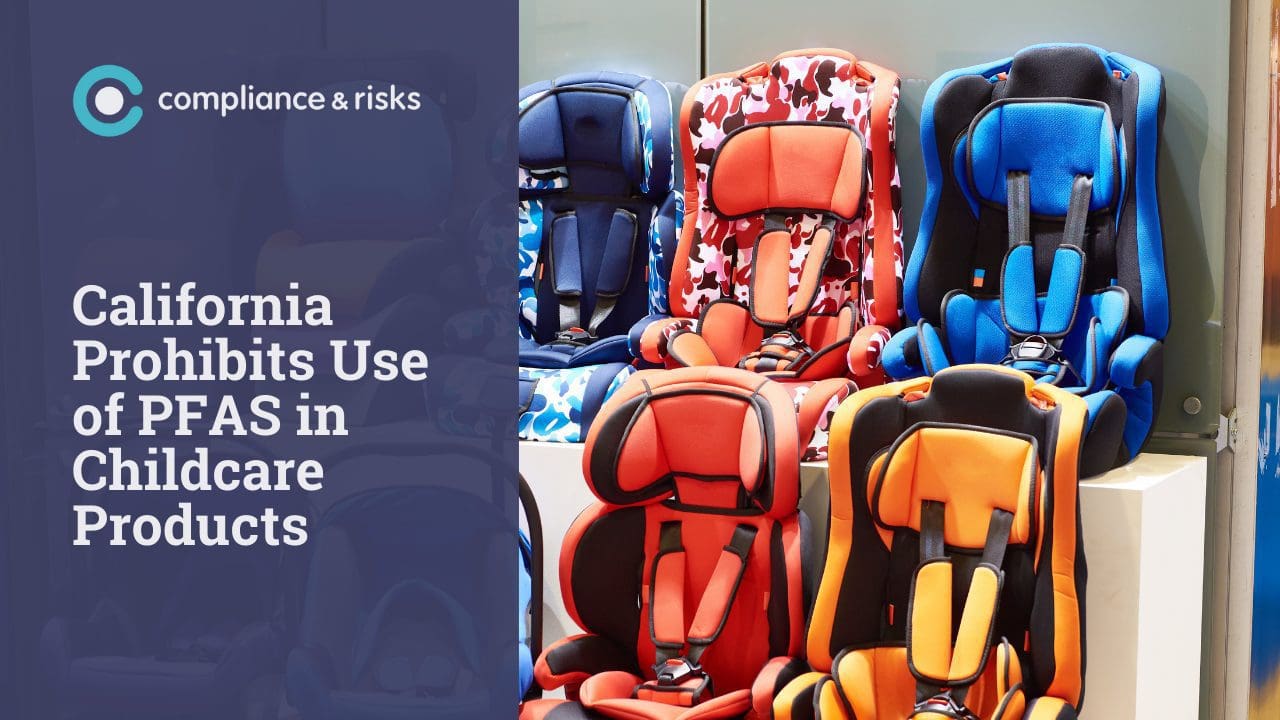 On 8 October, the Governor of California approved Assembly Bill 652 that prohibits the class of PFAS (perfluoroalkyl and polyfluoroalkyl substances) in childcare products.
The Assembly Bill 652 introduced by Assembly member Laura Friedman (D-Glendale) on product safety, affecting juvenile products containing perfluoroalkyl and polyfluoroalkyl substances, enters into force in January 2022.
The new law prohibits, on or after 1 July 2023, a person from selling or distributing in commerce any new juvenile products that contain regulated perfluoroalkyl and polyfluoroalkyl substances (PFAS). Juvenile products are those products designed for use for infants and children under 12 years of age, including baby or toddler foam pillows, booster seats, child restraint systems for use in motor vehicles and aircraft, co-sleepers, infant carriers, nursing pads, portable cribs, strollers, mattresses, among other similar products.
To stay on top of the latest developments on chemicals in products and other regulations from across the globe, sign up to our newsletter!
Market Insights straight to your inbox
Join 30,000+ product compliance & market access experts around the world