Connect is Hot Off the Press!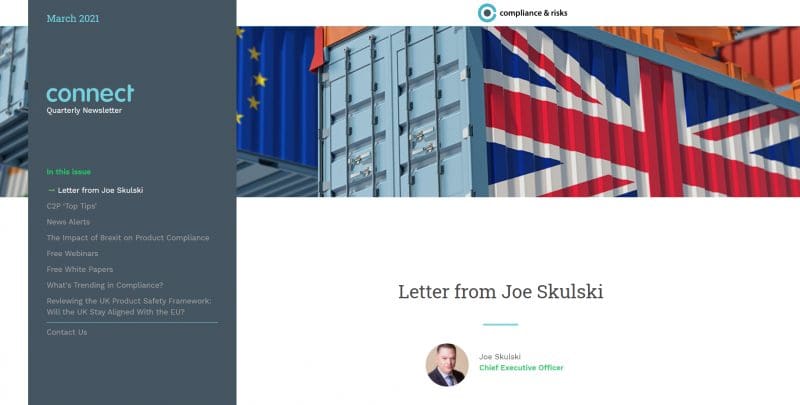 Edited by Compliance & Risks
Connect, the quarterly newsletter of Compliance & Risks, is out now!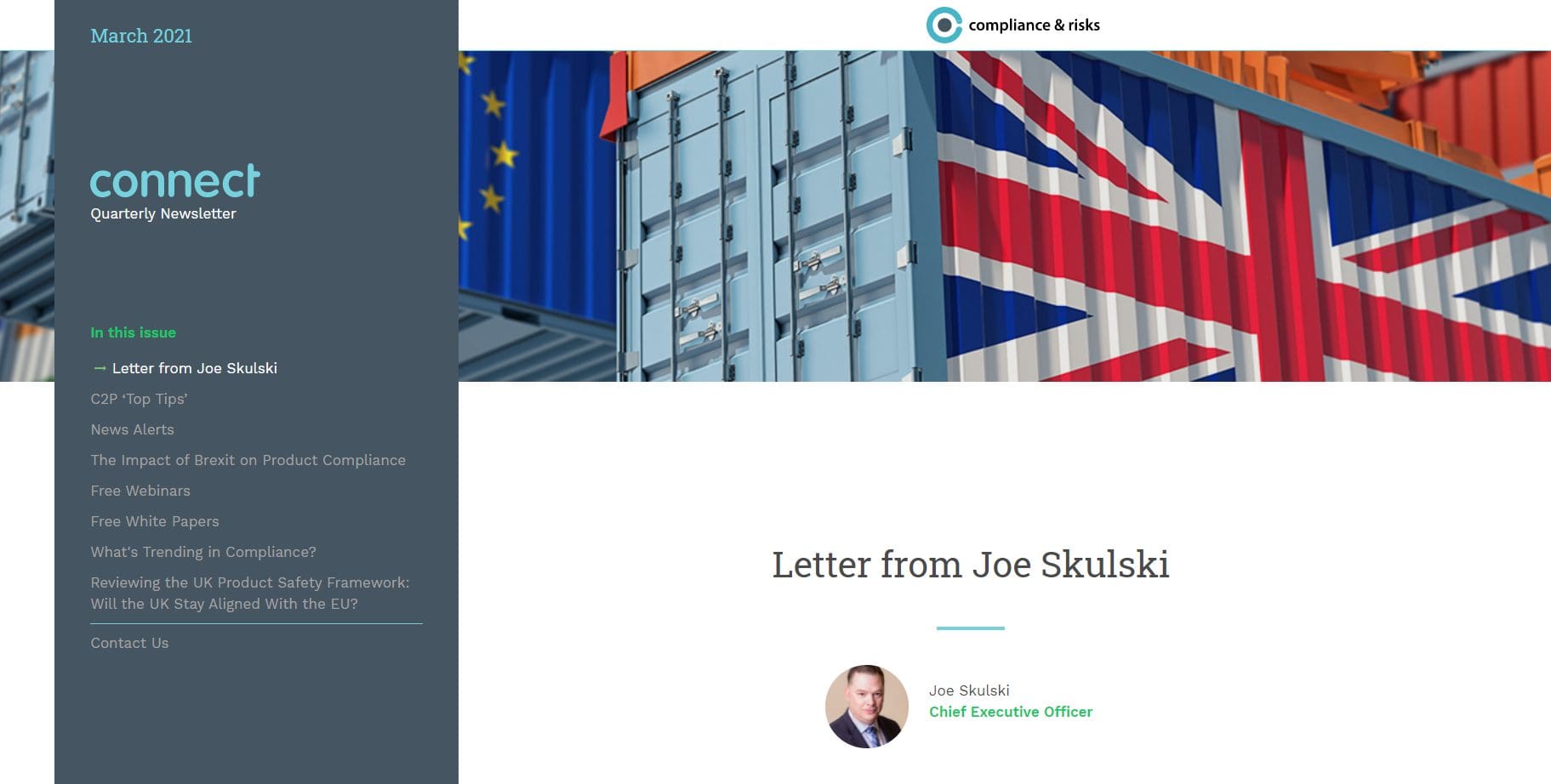 Sign up to get your free copy, which includes:
An in-depth look at the Impact of Brexit on Product Compliance
Expert Knowledge Partner commentary 'Reviewing the UK Product Safety Framework: Will the UK Stay Aligned With the EU?' by Cooley
Our latest webinar 'Brazil: Implementation of New Telecom Conformity Scheme & Regulatory Updates Affecting 2021 Approvals', presented by Elizabeth Perrier, CEO, ORBIS Compliance
A copy of our latest white papers: 'What's New in the EU Draft Batteries and Waste Batteries Regulation?' and 'Managing Product Compliance in the GCC: Key Developments in 2020'
Our C2P 'Top Tips'
What's trending in compliance legislation
News alerts across key areas from Batteries and Energy Efficiency to Human Trafficking and Modern Slavery
Click here to grab your copy now!