Connect, the Quarterly Newsletter of Compliance & Risks, Is Out Now!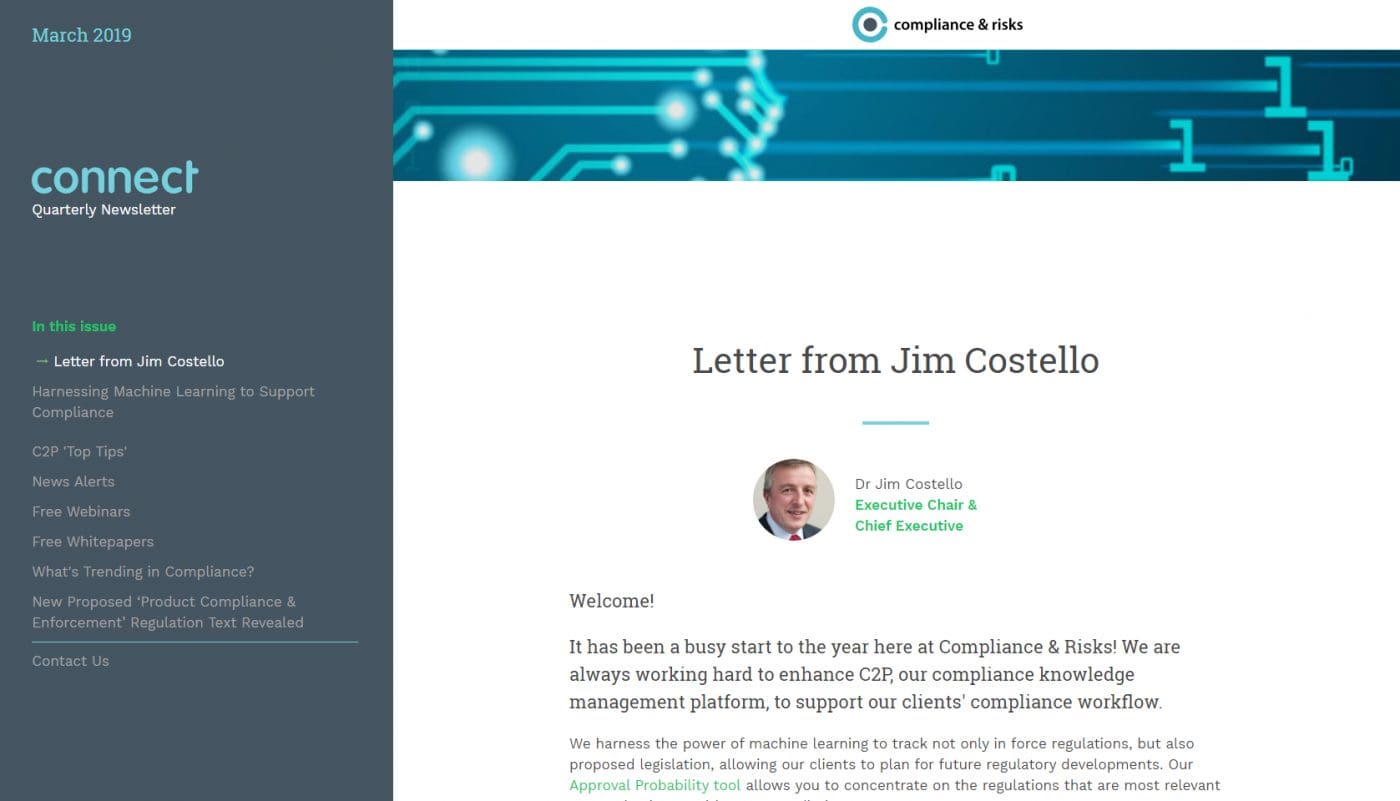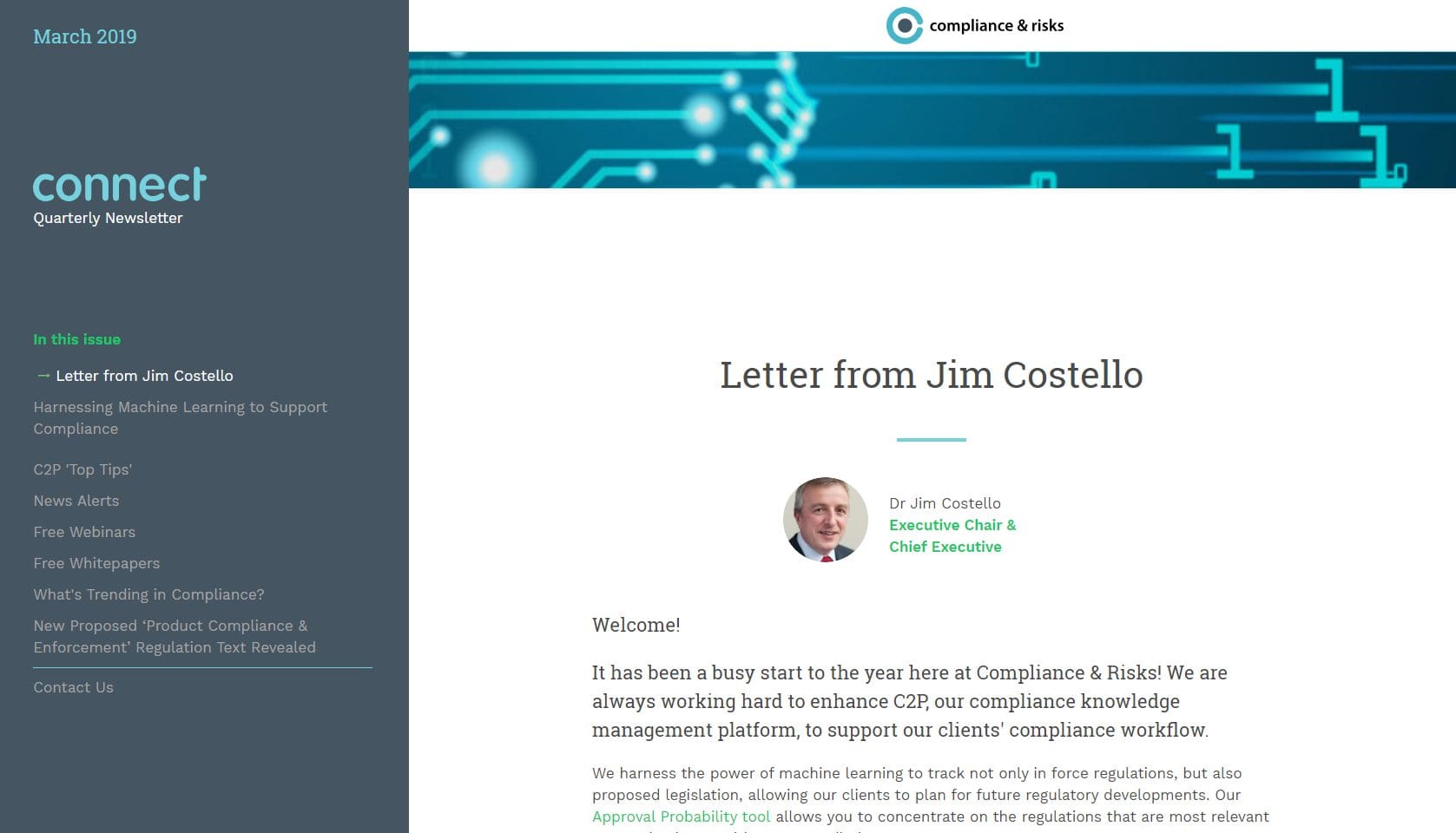 Connect, the quarterly newsletter of Compliance & Risks, is out now!
Sign up to get your free copy, which includes:
Harnessing Machine Learning to Support Compliance
Our C2P 'Top Tips'
An invitation to our free upcoming webinars: Traceability of Products in the EAEU and Russia and RoHS Exemptions – Time to Renew Again!
Copies of our latest white papers: Regulatory Developments in the GCC Region and Circular by Design: Recent Developments in EU Ecodesign & Energy Labelling Package
News alerts across key areas such as chemicals in products, circular economy, product safety, energy efficiency, RoHS, textiles, and wireless telecommunications
What's trending in compliance legislation
Expert Knowledge Partner commentary New Proposed 'Product Compliance & Enforcement′ Regulation Text Revealed, by Dr Alex Martin of RINA
Click here to grab your copy now!