Connected Compliance: Top Consumer Electronics Queries – May 2023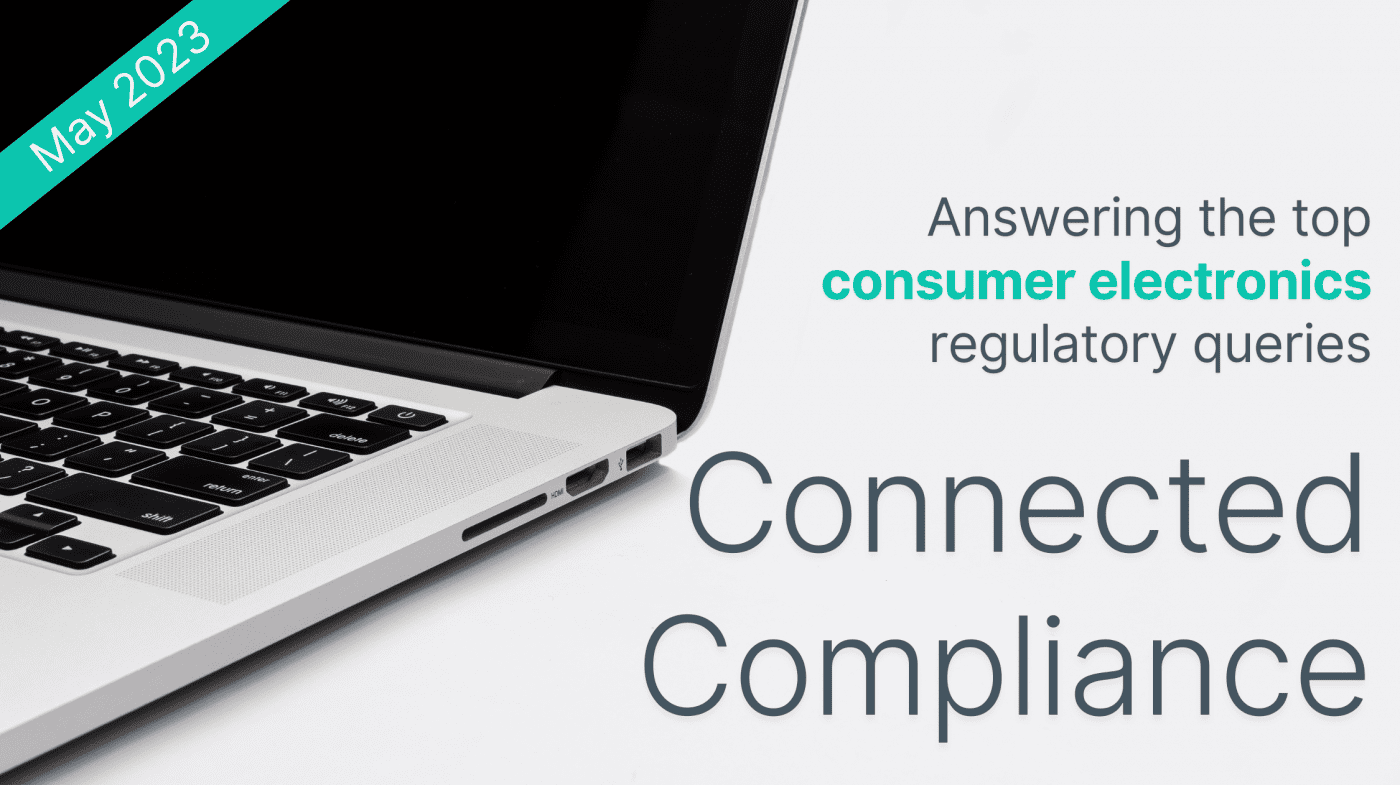 Product compliance teams in consumer electronics are facing an increasingly complex landscape.
Developments in technology and a growing demand for more sustainable products means the pace of change in regulation is showing no sign of slowing down.
In our new monthly series, we gather some of the most interesting recent queries on consumer electronics regulations asked by Compliance & Risks customers and industry leaders, to help you keep on top of regulatory changes and their global impact.
Top Queries
Question 1:
Could you please support in understanding which products are subjected to the prescriptions of Articles 20 and 22 of the French AGEC law? Are there any other prescriptions following these latter, explaining the products in the scope? Is there a period grace regarding the due date?
Michelle Walsh, Senior Regulatory Compliance Specialist answers:
Article 20 of the AGEC was implemented by Decree 2021-609.
This is available in C2P as "France: Indication of the Existence and Duration of Legal Guarantee of Conformity on the Billing Documents for Certain Categories of Goods, Decree No. 2021-609."
This Decree determines the categories of goods for which the billing document, in particular the sales receipt or the invoice, given to the consumer, must indicate the existence and duration of the two-year legal guarantee of conformity in accordance with Article L. 211-2 of the Consumer Code.
It applies to the following categories of goods:
Household appliances;
Computer equipment;
Consumer electronic goods;
Telephonic devices;
Cameras;
Appliances with an electric motor or combustion engine intended for DIY or gardening;
Games and toys, including video game consoles;
Sports equipment;
Watches and timepieces;
Lighting products and lights;
Sunglasses;
Furnishings.
Any billing document, in particular a sales receipt or an invoice, given to the consumer when purchasing goods belonging to one of the categories set out above, shall contain information written in a legible form providing that the product shall benefit from a legal guarantee of conformity from the seller for a period of two years from the date of its delivery to the consumer.
This Decree entered into force on 1 July 2021.
Article 22 of the AGEC was actually repealed by French Ordinance 2021-1247. This is in C2P as "France: Legal Guarantee of Conformity Specific to Digital Contents and Services, Ordinance No. 2021-1247".
This Ordinance instead amended Article L 217-3 of the Consumer Code to say similar wording to Art. 22 of AGEC.
Based on a machine translation see below:
"Article L217-13 Any good repaired within the framework of the legal guarantee of conformity benefits from an extension of this guarantee of six months.
As soon as the consumer chooses the repair but that it is not implemented by the seller, the bringing into conformity by the replacement of the good causes a new period of legal guarantee to run, for the benefit of the consumer of conformity attached to the replaced good. This provision applies from the day on which the replacement good is delivered to the consumer."
In accordance with Article 21 of Ordinance No. 2021-1247 of September 29, 2021, these provisions apply to contracts concluded from 1 January 2022. See here.
Question 2:
We would like to know if China CCC certification is a mandatory requirement for MP3 players?
Joyce Costello, Senior Regulatory Compliance Specialist answers:
On 17 September 2022, the General Office of the State Council of the PRC made some changes to the CCC Catalogue, removing the requirement for compulsory certification (CCC) for a number of product categories deemed to present low safety risks and which use more mature technology.
Our sense is that MP3 players may fall within the following category, and as such no longer need CCC certification: various carrier forms of audio and video recording, reproducing, and processing equipment (including various types of optical discs, tapes, hard disks, and other carrier forms) (0805, 0812).
Answer to a follow-up query:
To our knowledge, the latest catalogue is that released via Announcement No. 18, 2020. This of course now needs to be read in light of Announcement No. 34, 2022 which removed a number of products from the list.
You should also be aware that just recently, on 16 March 2023, the Chinese National Certification and Accreditation Administration (CNCA) issued an announcement to the effect that the following products are newly in scope of CCC:
Power supply (0807, 0907)
Power bank (0914)
Lithium-ion batteries and battery packs (0915)
Described as: A device that relies on lithium electrons to move between the positive and the negative electrode to realize the mutual conversion of chemical energy and electrical energy, and is designed to be rechargeable; Any number of lithium-ion batteries containing protection circuitry are combined to form a ready-to-use assembly.
Scope of application: Lithium-ion batteries and battery packs for portable electronics.
Example of applicable product: Lithium-ion batteries and battery packs for portable electronic products such as portable office products, mobile communication products, and portable audio/video products.
The applicable certification standard is GB31241 -2022 "Safety Technical Specifications for Lithium-ion Batteries and Battery Packs for Portable Electronic Products".
From 1 August 2024, lithium-ion batteries and battery packs that have not obtained the CCC certification will not be allowed to leave the factory for either sale, import, or use in other business activities.
Question 3:
We will only be supplying online digital orders to customers in Hungary. Are we still obligated to register under the Hungarian EPR scheme even if we only have digital sales? I am unsure of the situation here having read the document. Would you be able to give an opinion?
Michelle Walsh, Senior Regulatory Compliance Specialist answers:
Source: Hungary: Rules for the Operation of the Extended Producer Responsibility System, Decree 80/2023
Section 10(2) of the text specifically requires manufacturers who are established abroad who place a circular product on the market through distance selling to appoint an authorized representative.
The authorized representative in Hungary will be responsible for fulfilling the manufacturer's requirements set out in this Decree including the registration requirement set out in Section 23.
Regulatory Trends in Consumer Electronics: a 12-18 Month Outlook
The world of consumer electronics is changing, reflected by consumer and legislative demands for more sustainable practices and products.
More importance is being placed on climate neutral, resource-efficient economies, resulting in increased regulation everywhere.
The added complexity of connected devices, challenging traditional concepts of product safety, is resulting in even greater regulation of cybersecurity, data protection & artificial intelligence.
Continue reading our 12-18 month analysis of regulatory trends in consumer electronics, and deep-dive into our analysis of upcoming consumer electronics regulations for the coming 12-18 months.
Your Questions Answered
Many of the above questions were submitted and answers were conveyed to Compliance & Risks customers via the "Ask Our Experts" button in C2P.
Clients use AOE to ask about the latest proposed, enacted and amended regulations and mandatory standards applicable to their products and geographies of interest.
When AOE questions can be answered in 30 minutes or less, Compliance & Risks' subject matter experts answer them at no charge!
To learn more about C2P and how Compliance & Risks' SMEs can help you with your questions, contact us today.
Meet our Expert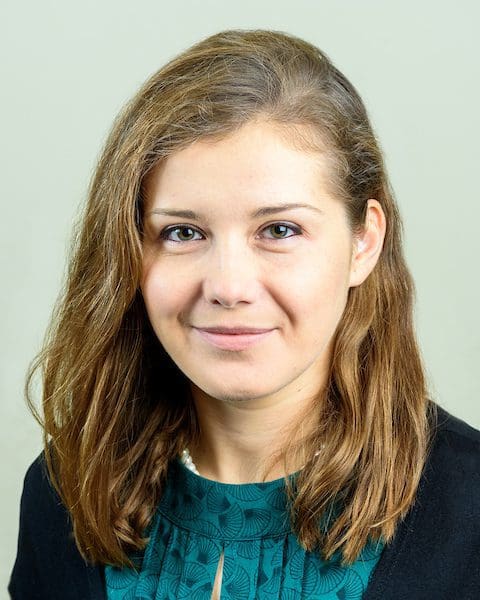 Juliana Kecerová, Senior Regulatory Compliance Specialist, Compliance & Risks
Juliana Kecerová is a Senior Regulatory Compliance Specialist, with a focus on consumer electronics and water efficiency.

She graduated with a Master's Degree in British and American Studies at Pavol Jozef Safarik University of Kosice, Slovakia.

Juliana is a native Slovak speaker and is fluent in English and Czech, with good competencies in Polish and Hungarian.