Cooley Joins Compliance & Risks as Newest Knowledge Partner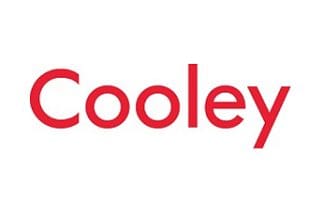 Compliance & Risks is pleased to announce that the internationally renowned law firm, Cooley, has joined its knowledge partner network to support its clients in the areas of product safety and product liability. With more than 900 lawyers across 13 offices around the globe, Cooley advises many of the world's leading innovative companies on EU and international product safety regulation and compliance.
Rod Freeman, a Partner with over 20 years' experience, will be leading the knowledge partner team at Cooley. Rod has particular expertise in managing complex product safety compliance and product liability issues, in handling risk assessments and product-related crises, and in resolving problems raising pan-European and international issues.
Commenting on the announcement, Joe Skulski, CEO of Compliance & Risks said, "Cooley has a sterling reputation for advising some of the world's most successful and innovative companies on issues related to product compliance and product safety, ranging from electrical and electronic products to sporting goods and chemicals. With its deep experience, Cooley is ideally placed as a knowledge partner to provide our clients with insights that will help them manage the rapidly changing and increasingly risky international regulatory landscape. We are delighted to have them on board".
Rod Freeman commented: "We have long-recognised that innovative and dynamic companies need practical, commercial solutions to dealing with their international product compliance and product safety challenges. Many of Cooley's valued clients already rely on Compliance & Risks as part of their compliance strategy, and we are delighted to become part of their knowledge partner network to help deliver the international solutions our clients need, both now, and into the future."
Compliance & Risks' knowledge partner network comprises best-in-class legal, business, supply chain and environmental specialists, bringing their clients local regulatory news and insights from around the world.
– Ends –
About Cooley LLP
Clients partner with Cooley on transformative deals, complex IP and regulatory matters, and high-stakes litigation, where innovation meets the law.
Cooley has 900+ lawyers across 13 offices in the United States, China and Europe.
About Compliance & Risks
Founded in 2002, Irish-owned Compliance & Risks helps manufacturers, retailers and their supply chain partners monitor and manage requirements, regulations and standards for a cleaner, safer and better world. It creates business advantage for clients by providing reliable legislative information, insights and actions through C2P, its knowledge management platform, consulting, market access, managed services and other solutions.
The company is recognized as the end to end global regulatory solutions provider across the technology, consumer goods and retail, industrial goods and life sciences sectors.
Headquartered in Cork, they also have offices in Brussels, California, London and New York.
For more information, please visit www.complianceandrisks.com.