Danny Cassidy to Present at Supply Chain Insight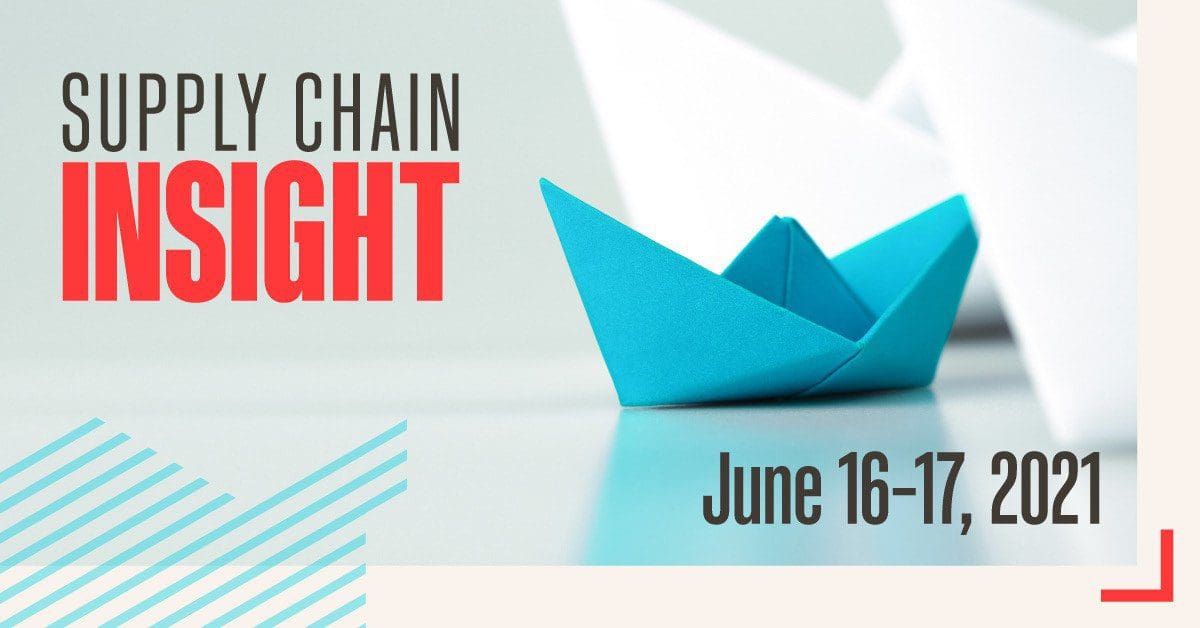 Danny Cassidy, VP of Sales at Compliance & Risks, will be presenting at the Supply Chain Insight Conference on 16-17 June. This virtual two-day event brings together leading subject matter experts from around the world to share actionable supply chain management insights.
At Supply Chain Insight, attendees will have access to two keynotes and 10 live sessions, all of which are available at your convenience with on-demand access for 90 days post-conference. These sessions will provide information on evolving regulatory and supply chain program requirements, changes on the regulatory horizon, and risks that impact businesses.
Danny will be presenting a roundtable discussion 'Leveraging Technology to Demonstrate Compliance' where he will discuss how technologies can drive efficiencies, and offer insights on how regulatory technology is revolutionizing compliance. This session will be held on 17 June 9:15–10 AM EST.
Other speakers at the conference include Compliance & Risks Knowledge Partner, Lynn L. Bergeson, Managing Partner, Bergeson & Campbell, P.C, as well as many global industry leaders across compliance, manufacturing, legal, regulators, and more.
The virtual format allows you to customize your agenda to participate in targeted expert-led learning sessions, and engage in virtual networking with other attendees. Make sure to visit the virtual exhibit hall and connect with our regulatory experts on hand to discuss your compliance needs and challenges!
Get all the knowledge you need to drive growth in a changing regulatory environment and book your free seat now.
If you are attending Supply Chain Insight and would like to meet with one of our team, please Talk to Us!
Market Insights straight to your inbox
Join 30,000+ product compliance & market access experts around the world