Key Takeaways from the Fraunhofer IZM Summer Seminar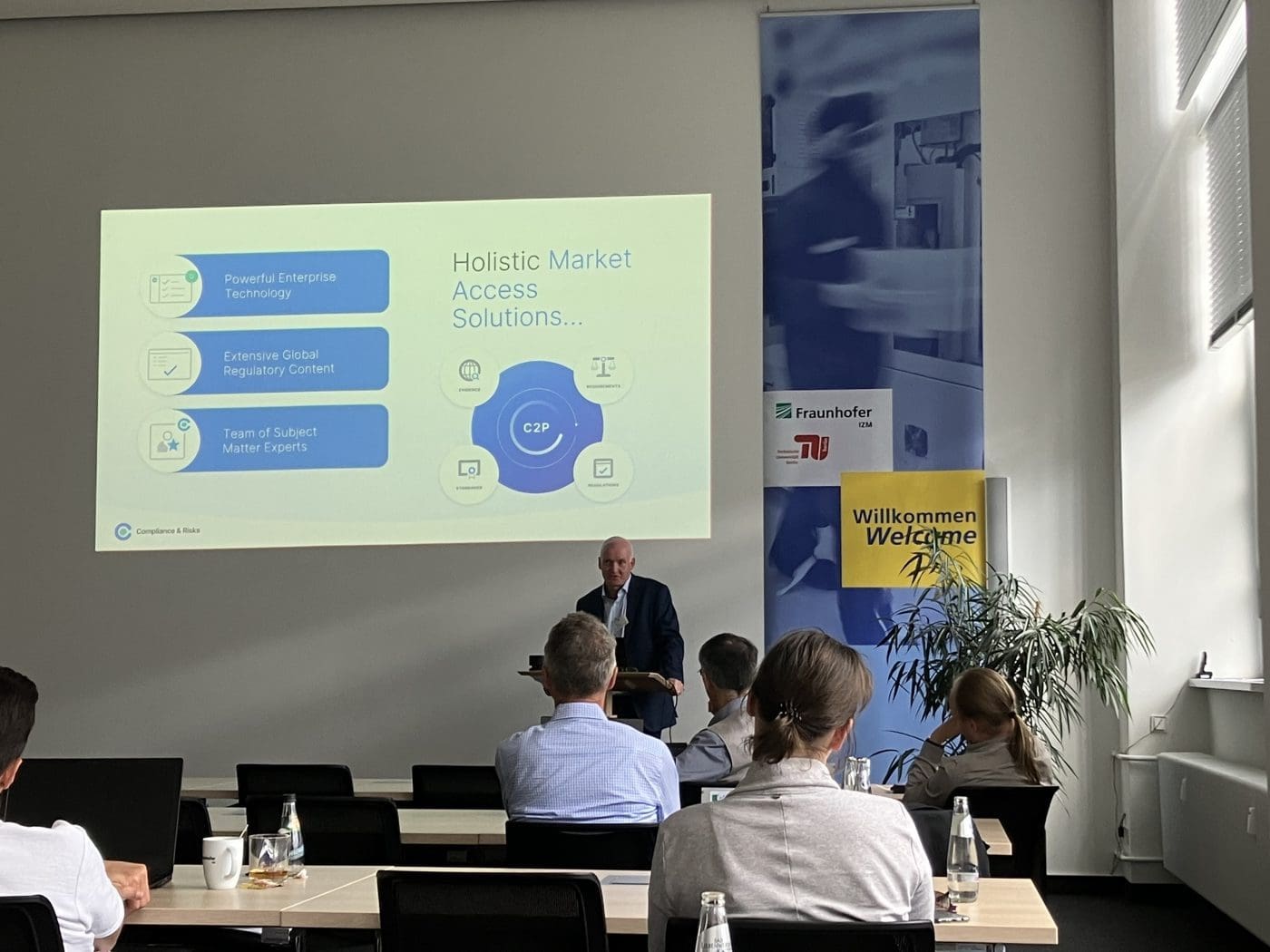 Authored by Freida Wueschner, Senior regulatory compliance specialist, compliance & risks
The 62nd Fraunhofer IZM working group seminar for legal compliance and environmental management in the electronics industry, took place in Berlin on 14 June 2023.
The seminar was part of a quarterly series which includes both online and in person events focused on the implementation of RoHS, REACH, ERP, WEEE and other environmental requirements.
Topics Covered in the June Series
recent legislative developments in Eco-design,
the development of RoHS requirements and exemptions,
legal obligations in relation to digital product passports,
eco-labelling and sustainability certifications,
the development of EPR requirements for Packaging, as well as
the current status of the German BattG and ElektroG implementation.
Compliance and Risks Presentation: Packaging EPR Requirements and C2P as a SaaS Solution
Compliance and Risks was represented by Freida Wueschner Gubbins and Sean Murphy, who presented on "Packaging EPR requirements in the US, Canada and Mexico", as well as "C2P as a SaaS solution" for monitoring regulatory changes. Their session focused on the development of EPR systems for packaging in each country at a federal and state level, and included an overview of their respective requirements.
This session also highlighted the growing lack of harmony in US EPR requirements for packaging, as many states are in the process of enacting their own unique EPR system. Additionally, the session included an overview of key plastic packaging trends emerging in these regions, such as prohibitions for expanded polystyrene void filling (plastic packaging peanuts) and the introduction of targets for the use of post-consumer recycled content in certain plastic packaging products among others.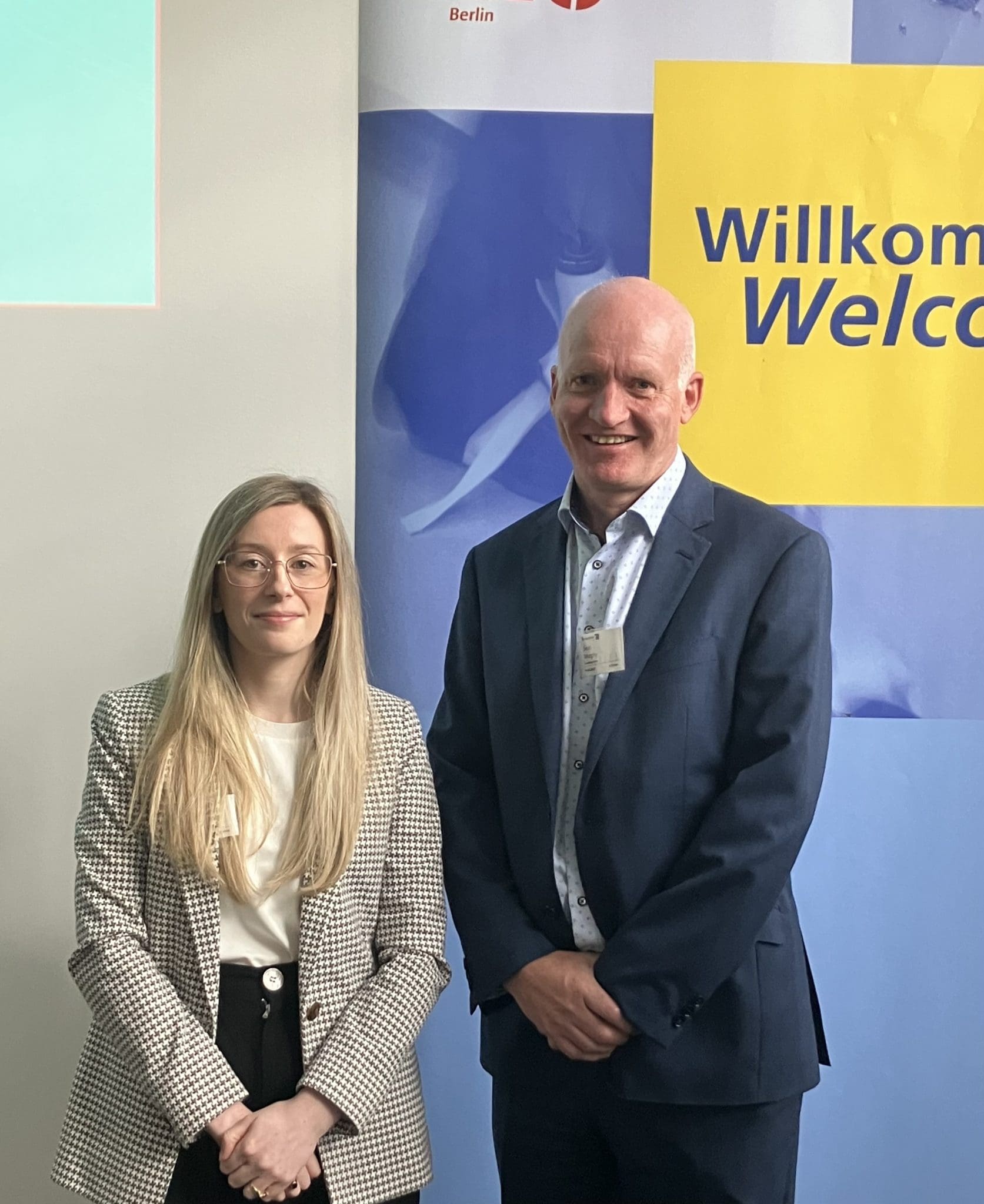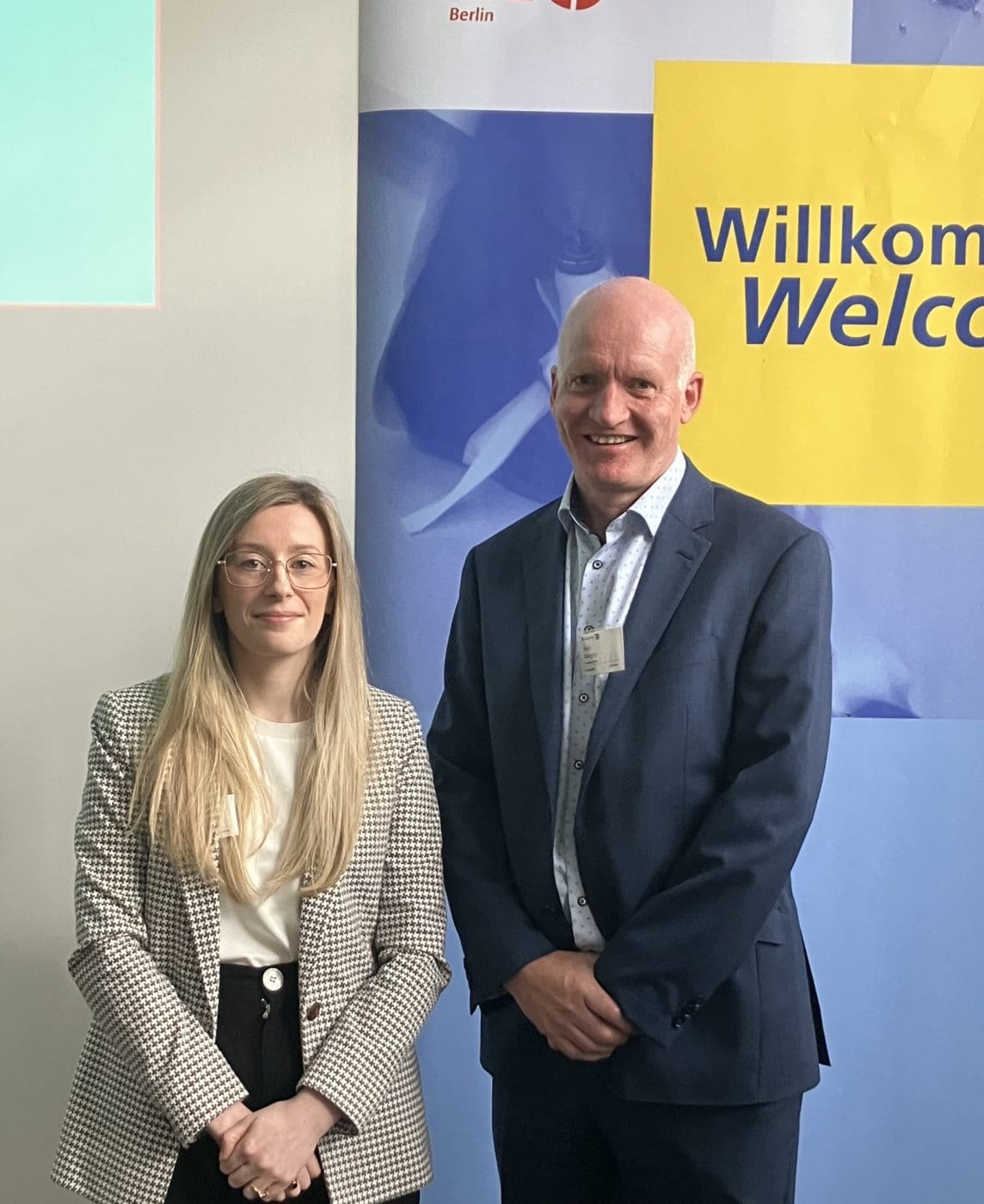 Key Discussions and Areas of Focus at the Seminar
Throughout the seminar a number of topical areas were discussed, including;
Potential Legal Obligations and Digital Product Passports
The potential legal obligations facing electronic producers under the proposed Regulation for the eco-design of sustainable products, if the proposed introduction of digital product passports is approved. In this session Dr Wiebe of Produkt Kanzlei, outlined the scope, content requirement, registration obligations, as well as technical design requirements for digital product passports. To conclude, Dr Wiebe speculated that product passports may further open up regulatory digitization with regard to product-related information, however he also reminded the audience that there are still no exemptions for providing paper information to consumers.
Implementation of BattG and ElektroG by stiftung ear
The stiftung ear (Germany's clearing house for WEEE) discussed the ongoing implementation of BattG (German battery Act) and ElektroG (German electrical and electronic equipment Act). In their overview the stiftung ear clarified the need for EEE manufacturers or authorised representatives to register by the registration deadline of 1 July 2023, as set out in ElektroG3, otherwise violations will result in fines of up to EUR 100,000.
Focus Areas for Producers in the Electronics Industry
Lastly, the seminar highlighted several areas concerning producers in the electronics industry, which included:
the status of RoHS exemptions;
the continued growth the legislative requirements and the difficulties businesses are facing in monitoring developments globally;
the rise of "green-washing" and subsequently the growth of eco-labelling schemes and sustainability certification for businesses; and
ESG obligations and need to ensure compliance.
Stay Ahead Of Regulatory Changes
Accelerate your ability to achieve, maintain & expand market access for all products in global markets with C2P – Your key to unlocking market access, trusted by more than 300 of the world's leading brands.
C2P is an enterprise SaaS platform providing everything you need in one place to achieve your business objectives by proving compliance in over 195 countries.
C2P is purpose-built to be tailored to your specific needs with comprehensive capabilities that enable enterprise-wide management of regulations, standards, requirements and evidence.
Add-on packages help accelerate market access through use-case-specific solutions, global regulatory content, a global team of subject matter experts and professional services.
Accelerate time-to-market for products
Reduce non-compliance risks that impact your ability to meet business goals and cause reputational damage
Enable business continuity by digitizing your compliance process and building corporate memory
Improve efficiency and enable your team to focus on business critical initiatives rather than manual tasks
Save time with access to Compliance & Risks' extensive Knowledge Partner network
Market Insights Straight to Your Inbox
Get the most important regulatory updates straight to your inbox. Join 40,000+ product compliance & market access experts around the world!