Regulatory Compliance Health Check Survey Results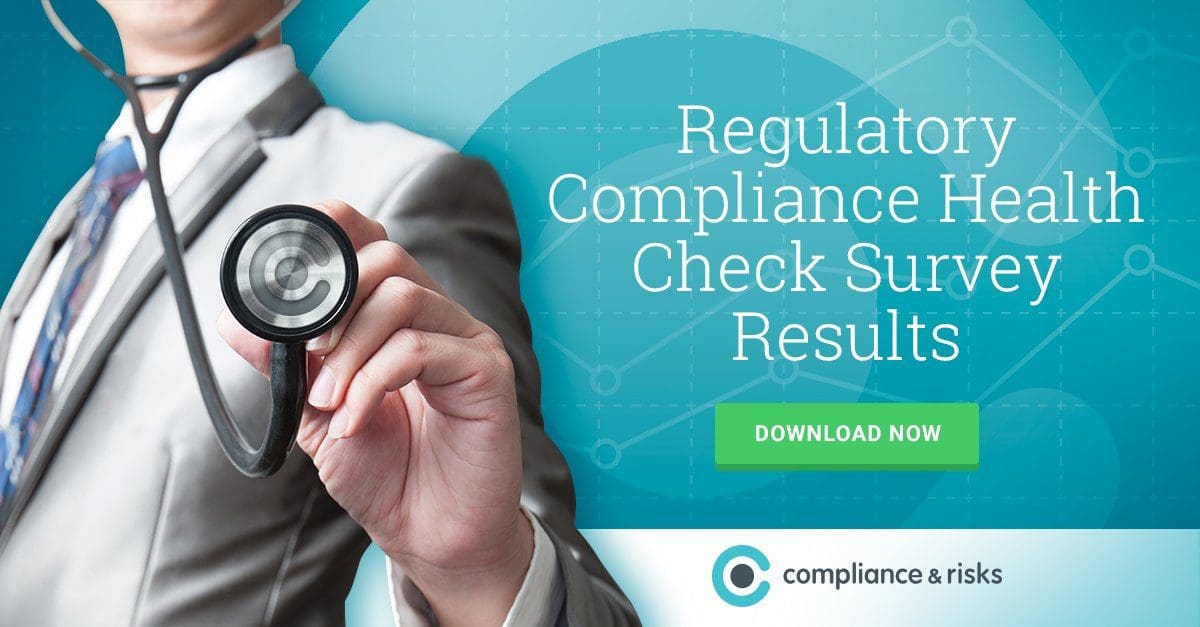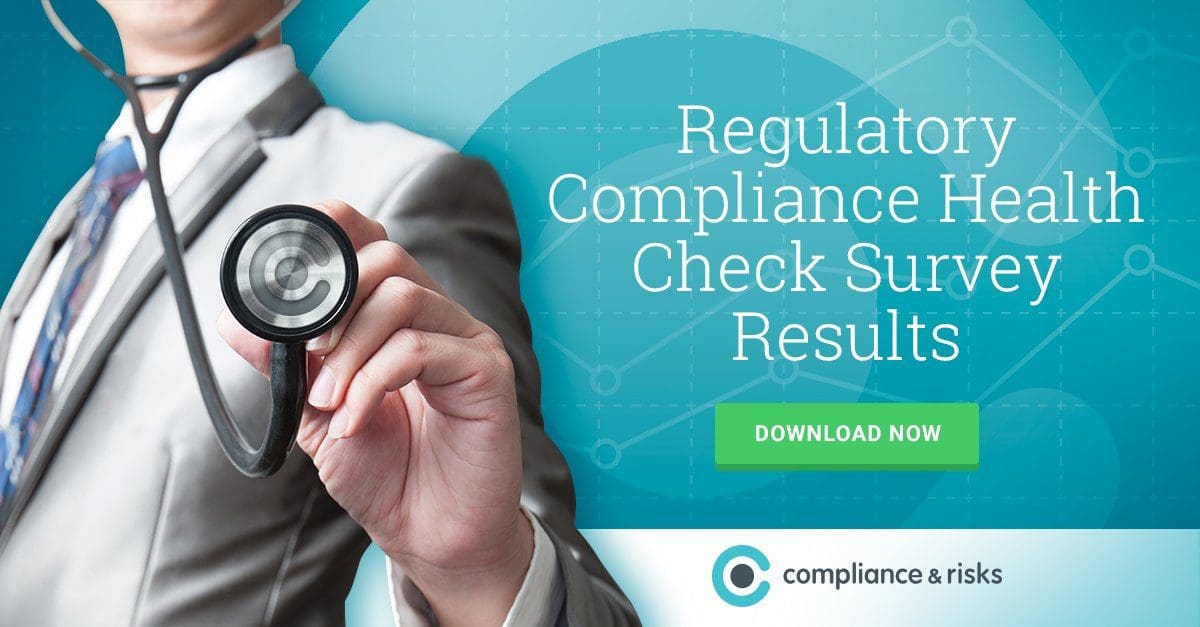 The results of a recent Regulatory Compliance Health Check Survey have been published showing the maturity of regulatory compliance and risks processes across various industries. Carried out by Compliance & Risks, the survey looked at 135 companies across a number of sectors from consumer electronics to healthcare equipment, and communication equipment to textiles to compare how they performed against their peers.
The survey results illustrate how manufacturers discover, analyze, communicate and implement regulatory developments. Some sectors show a relative weakness in a particular process stage such as 'Implementation' (compliance actions) for Industrial, Agricultural and Farm Machinery companies and 'Discovery' for Consumer Electronics, Healthcare and Apparel industries.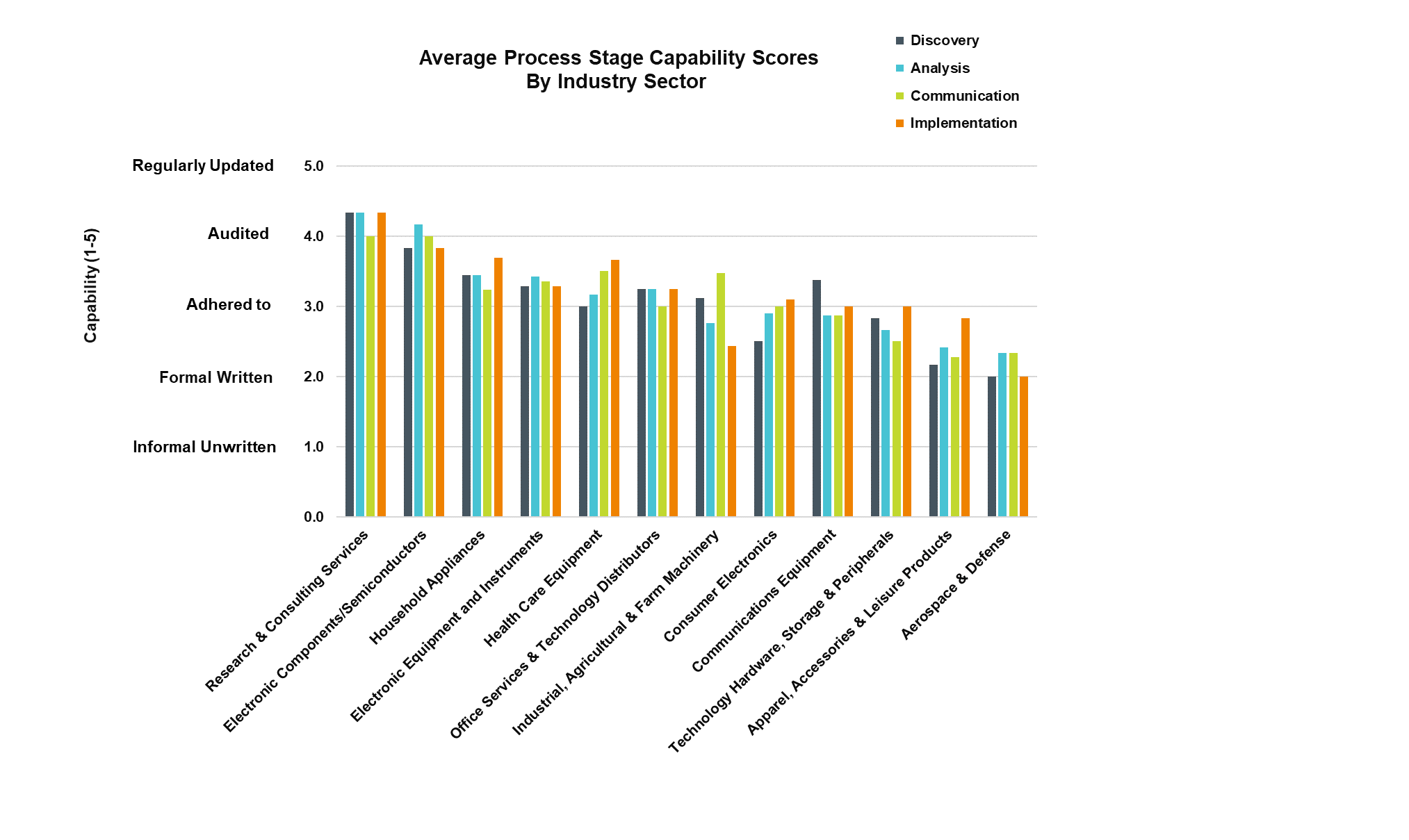 In every sector, ownership of risk scores highest, whilst in the working out of that ownership throughout the organization, scores are lower. In addition, Aerospace, Technology Hardware, and Industrial sectors score towards the lower end of the scale when it comes to risk capability. Only seven companies from the total number who participated in the survey had no risk scoring system in place.