TCO Certified Generation 9 Criteria – What You Need to Know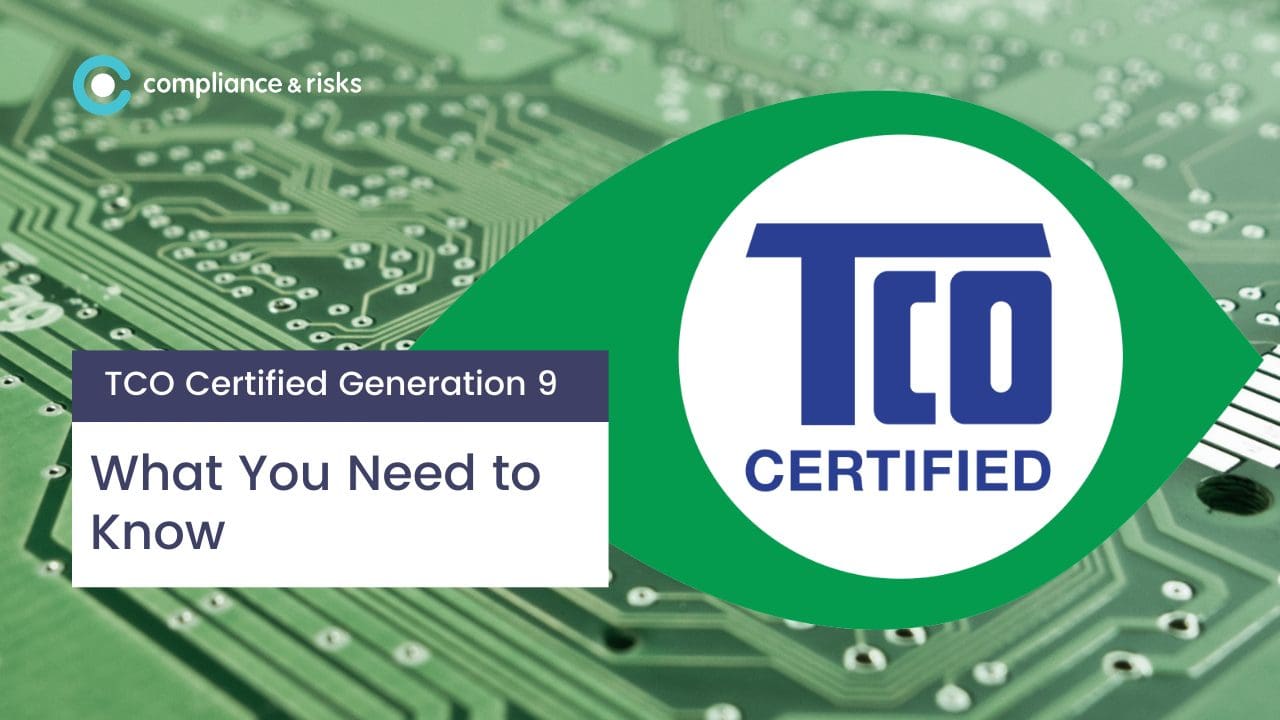 The final criteria documents for TCO Certified Generation 9 have been published. Following two drafts and comments periods, the new criteria documents are now available for all existing product categories. Beginning 15 June, TCO Certified will be accepting product applications and December will see the official launch of TCO Certified Generation 9, where the first certified products will be publicly announced.
Following communication with TCO, Compliance & Risks can confirm the following for manufacturers and producers who certify their products with TCO:
TCO Certified Generation 8 still remains a valid current version of the criteria
Manufacturers can soon start testing according to Generation 9 criteria, however TCO will not release any Generation 9 certificates until 1 December 2021 which is the cutoff date between Generation 8 and 9
After 1 December 2021, TCO will only accept applications for Generation 9 certification
TCO Generation certificates are typically valid for 2 years so if you certify a product today according to Generation 8 it will be valid until June 2023
Regarding the TCO Draft Certification for Imaging Equipment, TCO have decided to extend the comment period to 15 October 2021 to allow more time for feedback and criteria development of this new product category. As a result, there will not be a publication of the finalized criteria documents for imaging equipment this year. Instead, applications for this product category are expected to open at the beginning of 2022.
Do you want access to the latest regulatory news and developments from across the globe? Sign up to our newsletter! 
Market Insights straight to your inbox
Join 30,000+ product compliance & market access experts around the world