US Publishes Significant Action Plan: The Strategic Roadmap for PFAS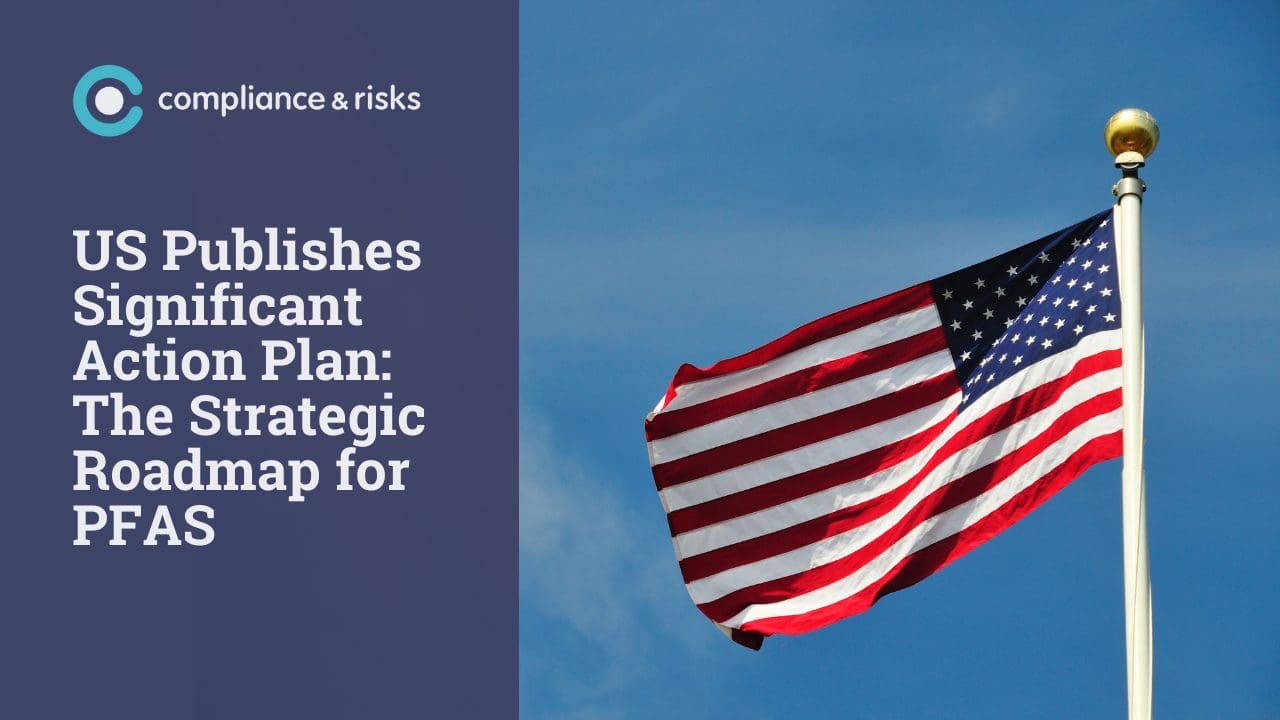 On 18 October 2021, the U.S. EPA announced a PFAS Strategic Roadmap to address contamination from PFAS (Perfluoroalkyl and Polyfluoroalkyl Substances, which is a class of substances). EPA has set 2023 as the target deadline for a final rule regulating PFOS and PFOA (within the class of PFAS) in drinking water, and for designation of the two compounds as hazardous substances.
The roadmap includes pledges for research and testing on hundreds of chemicals/compounds within the set of PFAS, and could classify as hazardous substances other PFAS compounds. The EPA may move toward regulation of PFAS as a class, or toward regulation of sub-groups with similar properties or impacts, or both.
The American Chemical Council issued a statement that "all PFAS are not the same, and they should not all be regulated the same way. EPA's roadmap reinforces the differences between these chemistries…they should not all be grouped together"
The EPA's three-year action plan sets targets for significant achievements in the control of PFAS in products, water, air and soil, including:
Publish national PFAS testing strategy – Fall 2021
Finalize new PFAS reporting under TSCA Section 8 – Winter 2022
Establish a robust review process for new PFAS
Review previous decisions on PFAS
Enhance PFAS reporting under the Toxics Release Inventory – Spring 2022
Undertake nationwide monitoring for PFAS in drinking water final rule – Fall 2021
A national primary drinking water regulation for PFOA and PFOS proposed rule – Fall 2022, final rule expected Fall 2023
Publish toxicity assessments for GenX (hexafluoropropylene oxide dimer acid and its ammonium salt,) and five additional PFAS – (PFBA, PFHxA, PFHxS, PFNA, and PFDA) – Fall 2021 and ongoing; with health studies to be released in 2022
Restrict PFAS discharges from industrial sources through a multi-faceted Effluent Limitations Guidelines program – expected 2022
Leverage NPDES permitting to reduce PFAS discharges to waterways – Winter 2022
Propose to designate certain PFAS as CERCLA hazardous substances – proposed rule Spring 2022; final rule Summer 2023
Issue updated guidance on destruction and disposal of certain PFAS and PFAS-containing materials – Fall 2023
Build technical foundation to address PFAS air emissions – Fall 2022
Develop and validate methods to detect and measure PFAS in the environment
The EPA's PFAS program is outlined here.
To stay on top of the latest developments on chemical regulations from across the globe, sign up to our newsletter! 
Market Insights straight to your inbox
Join 30,000+ product compliance & market access experts around the world