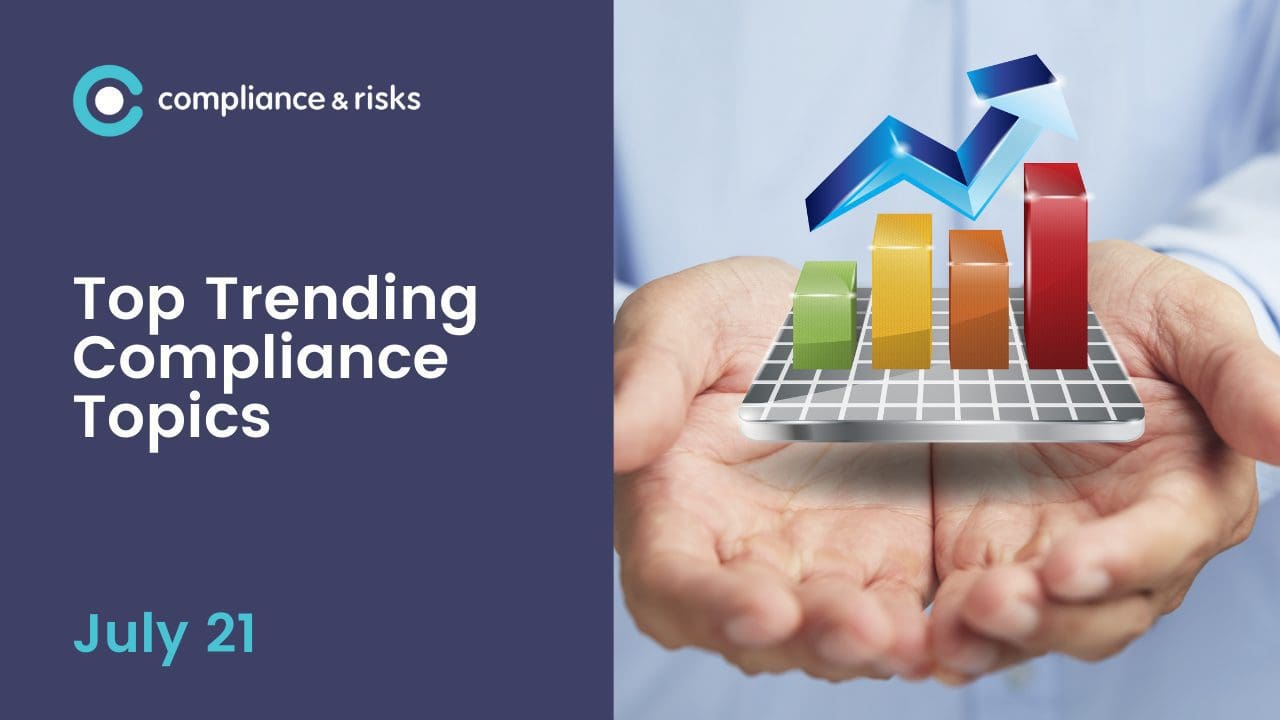 Stay Informed: Compliance Trends – July 21
At Compliance & Risks we help manufacturers, retailers, and their supply chain partners to monitor and manage global regulations via C2P, our compliance knowledge management platform. These are the top ten topics that generated the most interest in the last month.
1. Saudi Arabia: Restriction on the Use of Hazardous Substances in Electrical and Electronic Equipment, Technical Regulation, July 2021
2. Bangladesh: Management of the Hazardous Waste (E-Waste), Rules, June 2021
3. Saudi Arabia: Adopting a List of Standards, Decision No. 180, June 2021
4. EU: General Product Safety, Draft Regulation, June 2021
5. France: Consumer Information Symbol on Sorting Rule for Waste Resulting from Household Products Subject to Extended Producer Responsibility (EPR), Decree No. 2021-835
6. UK: Ecodesign for Energy-Related Products and Energy Information Regulations 2021, SI 2021/745
7. UK: Amendments to Ecodesign for Energy-Related Products and Energy Information Regulations, Draft Regulations, July 2021
8. USA: Toxic Substances Control Act (TSCA), Reporting and Recordkeeping Requirements for Perfluoroalkyl and Polyfluoroalkyl (PFAS) Substances, Draft Rule, 86 FR 33926, June 2021
9. USA: Designation of Per and Polyfluoroalkyl as Hazardous Substances under CERCLA, House Bill 2467, 2021
10. EU: Inclusion of Substances of Very High Concern (SVHC) for Authorisation in the Candidate List under REACH, 2008 – 2021
This information is based on the most viewed regulations on C2P. If you would like to find out more about how you can stay on top of global regulations, why don't you Book a Demo today?
Market Insights straight to your inbox
Join 30,000+ product compliance & market access experts around the world