Compliance and Risks Sponsors ICPHSO Student Mentorship Program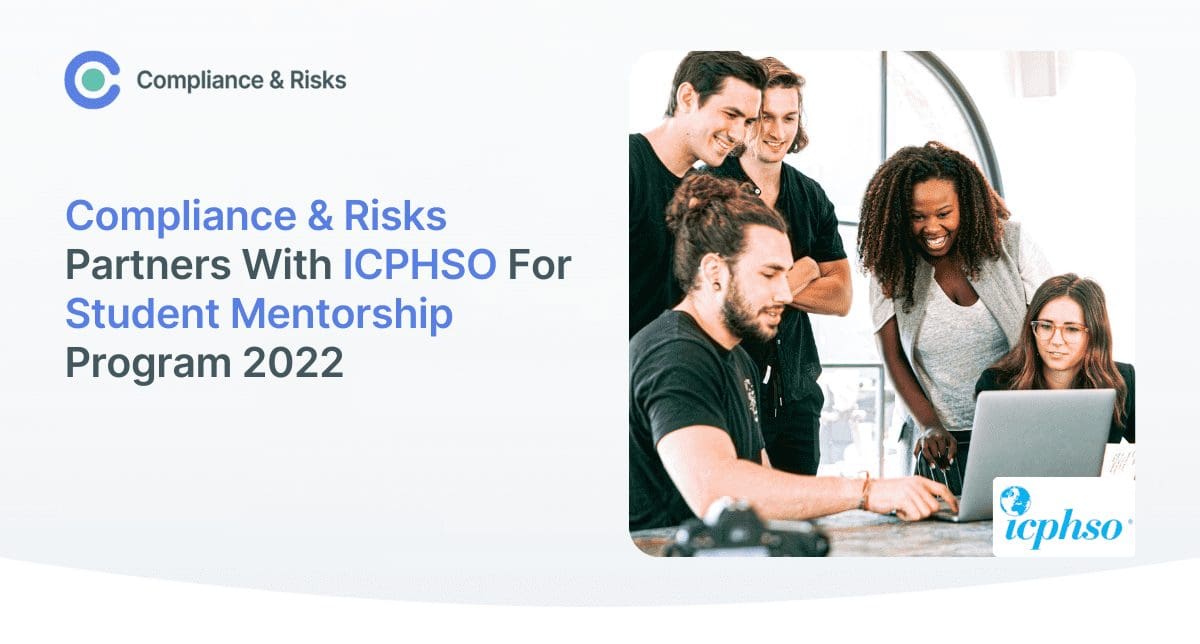 Compliance & Risks is delighted to announce the sponsorship of this year's ICPHSO Student Mentorship Programme. ICPSHO attracts a global membership of health and safety professionals who exchange ideas, share information, and address health and safety concerns affecting consumers around the world.
The ICPHSO Mentoring Programme nurtures new emerging talent across multiple disciplines, and forges mutually beneficial links between students and industry professionals.
This year's intake includes 10 students from varied educational backgrounds who have been selected from 5 universities across the US all with a shared interest in consumer product safety.
Each participant on the Mentorship Programme has been assigned a mentor from within the industry and will benefit from:
Access to symposium materials and resources
Direct networking opportunities
Ongoing virtual career support
As well as subscribed access to Compliance & Risks leading market access and product compliance solution, C2P.
Danny Cassidy, VP Sales at Compliance & Risks, comments,
"We are excited to work with the ICPSHO students and support them in their career development. We look forward to introducing them to our team of experts and providing access to C2P, our market access & product compliance platform trusted by the world's leading brands. With the most comprehensive database of regulatory content on over 40 topics of interest and 20 industry sectors, they will have the best tool at their fingertips to learn and grow."
If you would like to know more about C2P, or speak to one of our team, contact us today to see how we can help.
About Compliance & Risks
Compliance & Risks helps companies unlock market access by simplifying the world of product compliance. Our software, regulatory content and team of subject matter experts provide the most comprehensive market access solutions in the world.
About ICPHSO
Founded in 1993, the International Consumer Product Health and Safety Organization is the only organization which attracts a global membership of health and safety professionals which meets annually to exchange ideas, share information, and address health and safety concerns affecting all consumers