Gold Sponsors: Compliance Risks at Substance Management Conference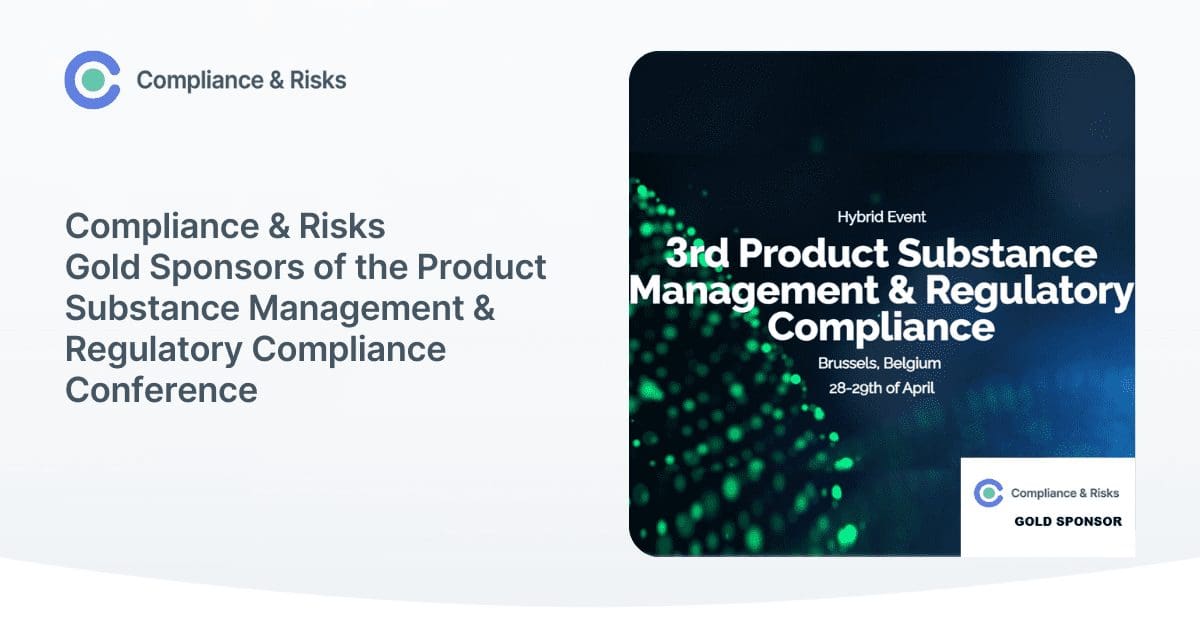 We're delighted to sponsor the Product Substance Management & Regulatory Compliance Conference, taking place at the Hotel Grand Sablon, Brussels, on the 28th & 29th April.
3rd in the Future Bridge Materials Management series of events, the conference will address latest updates on substance compliance, EU green deal, circular economy & chemical compliance, and will explore key issues facing global organisations navigating the sea of change across the sector.
As Gold Sponsor, we will be delivering a talk on Sustainable Development in China, presented by our MA Regulatory Consultant, Amy Chen. Amy's presentation will provide an overview of the restructuring, as well as the framework and system, in relation to promoting advanced product technologies, equipment, and materials, and the impact on product compliance.

Sean Murphy will host a panel discussion on Leveraging technology to manage the challenges of staying ahead of regulatory changes, and will explore smarter solutions for managing compliance in a rapidly changing global environment. He will be joined on the panel by Jan Daem, Barco, Dirk Van Goethem, ABB, and Tomas Novotny, Regartis. A lively and informative discussion is promised.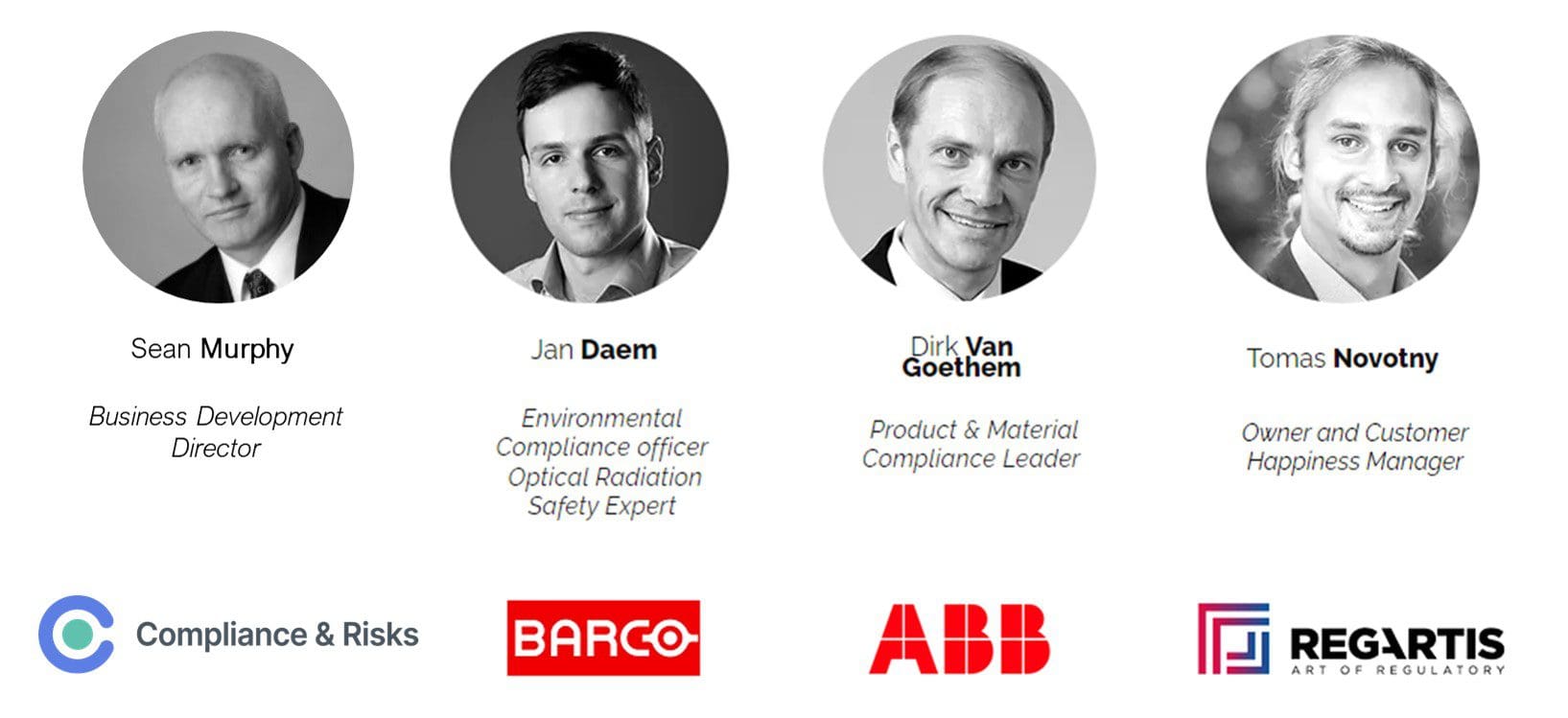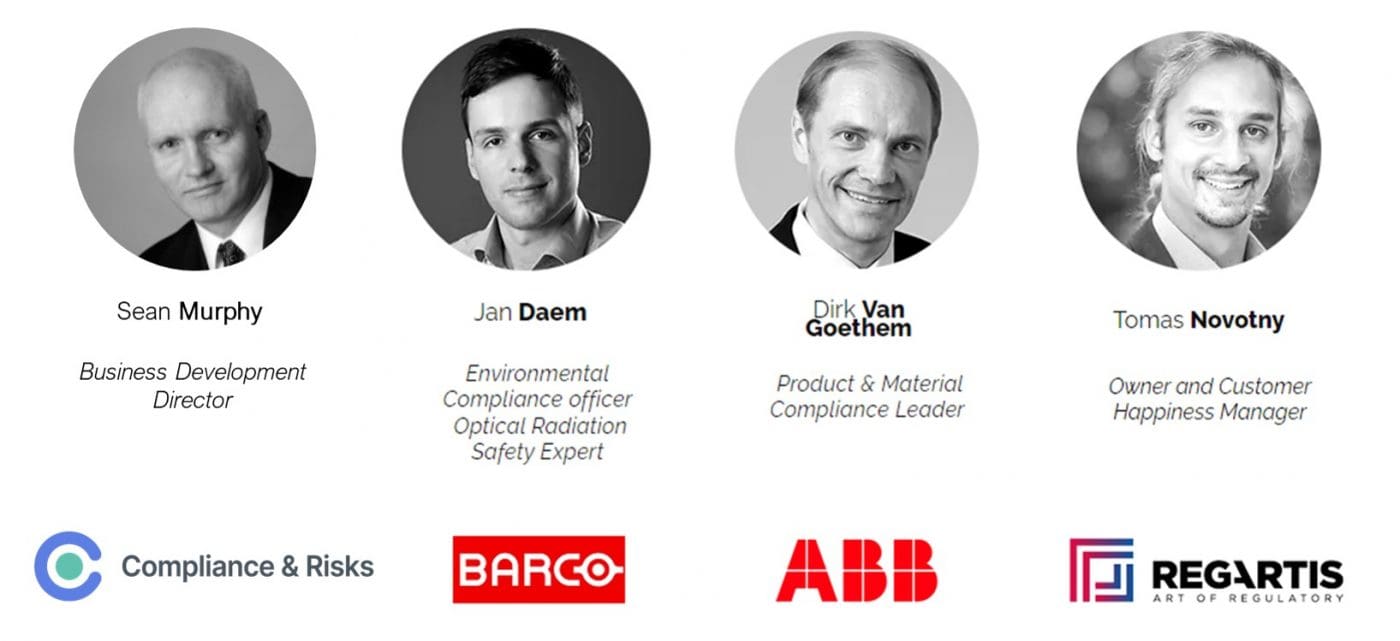 Join us at the conference, meet the team, and learn how we can help simplify your product compliance.
Avail of a special 30% discount by registering here using promocode: C&RPROMO30%
For full event & registration details, click into the Future Bridge site here
About Compliance & Risks
Compliance & Risks helps companies unlock market access by simplifying the world of product compliance. Our software, regulatory content and team of subject matter experts provide the most comprehensive market access solutions in the world.
About Future Bridge
Future Bridge organises industry tailored B2B conferences and virtual summits. All activities are aimed at adding value for today's industries and facilitate their sustainable and long-term growth, as well as assisting with better adapting to ever-changing environmental policies without compromising efficiency.