A Cut Ahead: Trending Apparel Issues
Closer scrutiny of substances such as chemicals in products, Mandatory Digital Labelling of footwear, Extended Producer Responsibility and new standards on the safety requirements for footwear in China are all impacting the Apparel Industry at large – so how can you stay ahead of regulatory change?
To help you stay a cut ahead, we gather some of the most interesting recent inquiries from Compliance & Risks customers around trending regulatory issues regarding the labeling of apparel globally.
Q.1) Does the French Triman logo regulation cover the requirements for this Italian packaging requirement?
Answered by Freida Gubbins – Senior Regulatory Compliance Specialist
The Triman logo will not cover all requirements established under the Italian labelling obligation.
Firstly, the Triman logo is limited to household packaging, while the Italian requirement creates labelling obligations for B2C and B2B packaging.
The Italian labelling system also provides an alphanumeric code for the packaging material as provided for in Decision 97/129/EC, instead of the Triman system, which only denotes the appropriate waste stream i.e. sorting bin pictogram.
Additionally, for the Italian label plastic packaging made from polymers or polymer combinations not expressly provided for in Decision 97/129/EC, reference may be made to the UNI EN ISO 1043-1 standards for the identification of plastics not included in said Decision, and to the UNI EN ISO 10667-1 standards for the identification and recognition of recycled polymers.
Lastly, please note that unlike the French requirement, the Italian label does not need to be physically affixed and can be provided by digital channels.
For more information on Triman and environmental labeling requirements in France, download our free whitepaper.
Q.2) Does the inclusion of an EORI number on a care label, negate the requirement to include a European distributor address?
Answered by Donal Hynes, MA Regulatory Consultant
The inclusion of an EORI number does not appear to negate the requirement to include a European distributor address.
The GPSD states the following:
"..Producers shall adopt measures commensurate with the characteristics of the products which they supply, enabling them to choose to take appropriate action including, if necessary to avoid these risks, withdrawal from the
market, adequately and effectively warning consumers or recall from consumers. These measures shall include, for example, an indication, by means of the product or its packaging, of the identity and details of the producer, except where not to give such indication is justified"
The EORI number is designed for taxation, not for certification of product safety/compliance and thus wouldn't be viable as a replacement.
Q.3) A Leading Fashion Retailer has wholesalers and an e-commerce presence in Spain. How would they register and where?
Answered by Freida Gubbins – Senior Regulatory Compliance Specialist
Registration requirements are set out in Chapter 2 of the Decree, which states; Product producers or authorized representatives in the cases regulated in article 17.2 will be registered in the packaging section of the Register of Product Producers, created by Royal Decree 293/2018, of May 18.
This Decree can be found in C2P under the heading "Spain: Reducing Consumption of Plastic Carrier Bags and Creating the Register of Producers, Royal Decree No. 293/2018". The Decree states that the Register of Producers of Products is attached to the General Directorate of Quality and Environmental Evaluation and Natural Environment of the Ministry of Agriculture and Fisheries, Food and Environment.
The website of the Directorate on the registration of packaging producers can be accessed here.
Lastly, this is the link to register for packaging producers here.
Your Questions Answered
Many of the above questions were submitted and answers were conveyed to Compliance & Risks customers via the "Ask Our Experts" button in C2P.
Clients use AOE to ask about the latest proposed, enacted and amended regulations and mandatory standards applicable to their products and geographies of interest.
When AOE questions can be answered in 30 minutes or less, Compliance & Risks' subject matter experts answer them at no charge!
Stay up-to-date with our March 2023 textile update, which provides answers about labeling information required for socks in the US and EU markets, mandatory packaging requirements in Turkey, and more. You can also catch up with our previous textile update from January 2023, where we provide answers regarding leather labeling guidance in the US and textile fiber identification laws in France.
To learn more about C2P and how Compliance & Risks' SMEs can help you with your questions, contact us today.
Meet our Experts
Donal Hynes, Market Access Regulatory Consultant, Compliance & Risks
Donal Hynes has been with Compliance and Risks for over seven years. He is currently a Regulatory Consultant within the Market Access team.

He has experience in several areas including labelling, energy efficiency, packaging, product safety, batteries, textiles, PPE, cosmetics, and hygiene products amongst others.

Donal has a Bachelor of Arts (Legal and History), a Bachelor of Law (LLB) from the National University of Ireland, Galway, and a Masters in General Law (LLM) from University College Cork.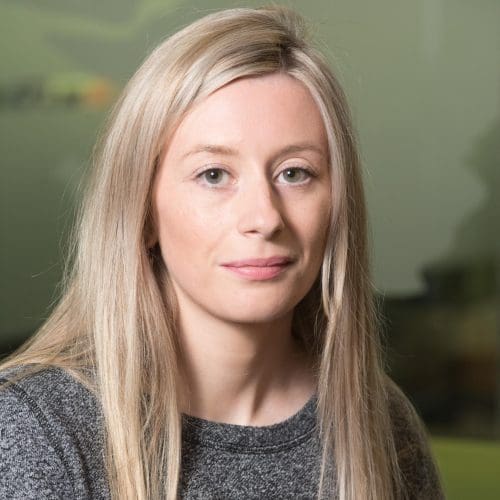 Freida Gubbins, Senior Regulatory Compliance Specialist, Compliance & Risks
Freida is a Senior Global Regulatory Compliance Specialist with over 8 years experience working in the legal compliance sector. She keeps clients up to date on areas including; packaging, single-use plastics and the transport of dangerous goods.

Freida has a BA in European Studies and German and an MSc in Environmental, Health and Safety Management.
Sign Up To Our Apparel Newsletter
Join 40,000 compliance professionals and receive free regulatory updates, whitepapers and more on trending Apparel issues.