Connected Compliance: Top Consumer Electronics Queries – July 2023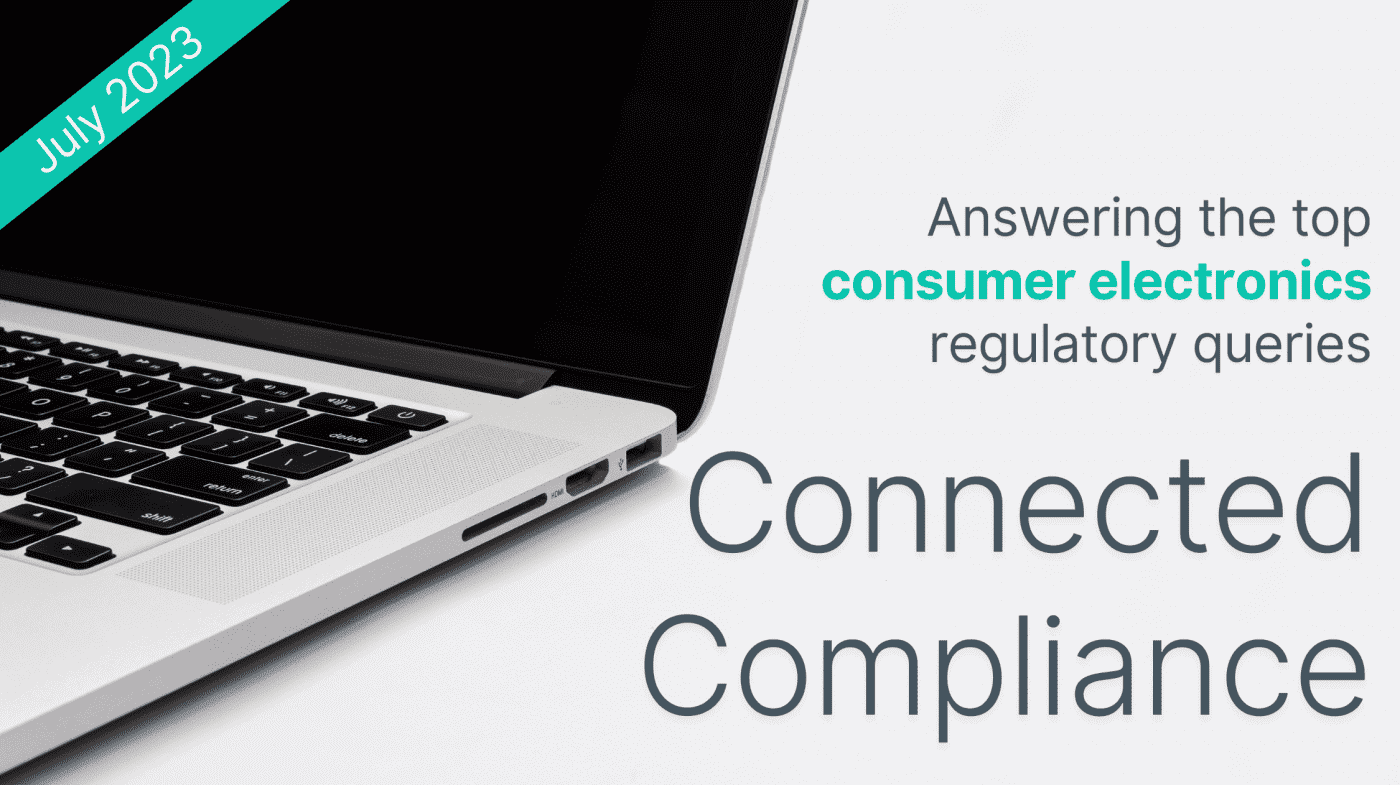 Product compliance teams in consumer electronics are facing an increasingly complex landscape.
Developments in technology and a growing demand for more sustainable products means the pace of change in regulation is showing no sign of slowing down.
In our new monthly series, we gather some of the most interesting recent queries on consumer electronics regulations asked by Compliance & Risks customers and industry leaders, to help you keep on top of regulatory changes and their global impact.
Top Queries
Question 1:
Italy: Waste Traceability System and National Electronic Waste Traceability Register, Regulation, 2023
We are struggling to understand whether this is an electronic waste tracking system, or if it is looking to regulate the management of electronic wastes?
Additionally, we are struggling to understand our role in this reg. For context, our EEE products enter the Italian market via a distributor, as we have no LE. As such, we are unsure if a) our product is and b) if this applies to us since we are a producer, but not a seller. Can you please help us understand our obligations and whether or not we are required to register?
Michelle Walsh, Senior Regulatory Compliance Specialist & TL answers:
This Regulation approves the waste traceability system and the electronic (digital) register known as RENTI. It is basically a digital or electronic system for managing the traceability of waste.
It includes models and formats for uploading information, registration requirements, and how the digital register (RENTI) will function.
It is required in accordance of article 188-bis of legislative decree No. 152 approving the Environmental Code (3 April 2006).
Obligations to register for companies producing hazardous and non-hazardous special waste are introduced on a phased basis from 18 to 30 months from the entry into force of the regulation, depending on the type and size of the company.
Further information can be found on the RENTI website.
I also found this Article from an Italian law firm on insights into this law which you may find helpful.
Question 2:
I am inquiring about information regarding South African Electrical Safety and EMC Requirements.
I cannot seem to find any documentation that list full scope, including what type of devices are needed to meet the NRCS LOA Requirements.
I am also looking for any additional information regarding the SABS EMC requirements. Scope, date of implementation, and if they are still requiring A-Lab (In-Country) testing. As of yet I can only find Notice No. 751, 2022, but nothing in the document states when the requirements will be mandatory, where the testing can take place, or which devices fall within scope.
Joyce Costello, Senior Regulatory Compliance Specialist answers:
For convenience and ease of reference, I am splitting my comments below into two sections, covering firstly electrical safety and then EMC. I hope it will help in digesting the information.
Electrical Safety
LOA's are required by all manufacturers and importers of commodities that fall under the scope of the compulsory specifications (VCs) prior to the importation and sale of the product. Most notable of these is VC 8055 Compulsory Specification (VC) for the safety of electrical and electronic apparatus. Specific requirements entail compliance with the IEC standards listed in Section 4, and so those standards should be examined in order to determine the full extent of the scope.

Examples of standards that are covered by VC 8055:
SANS IEC 60335: Safety of household appliances, eg. kettles, irons, stoves, refrigerators, commercial catering equipment, etc.
SANS IEC 60065: Safety of audio-visual equipment and similar electronic apparatus, eg. TV's, music systems, DVD players, radios, etc.
SANS IEC 61029: Safety of transportable motor-operated electrical tools, eg. circular saws, grinders, etc.
SANS IEC 60598: Safety of general purpose and fixed luminaries including power factor of SANS 475 (Performance requirements)
SANS IEC 60745: Safety of hand-held motor-operated tools, e.g. drills, sanders, etc.
SANS IEC 60950: Safety of information technology equipment and related equipment, e.g. computers, printers, copiers, etc.
SANS IEC 61010: Safety requirements for electrical equipment for measurement, control and laboratory use
SANS IEC 61558: Safety requirements for power transformers, power supplies, reactors and similar products
The above however pertains to just one existing mandatory specification (i.e. VC 8055).
There are other specifications of which you should be aware from an electrical-safety perspective, such as:
VC 8003: Compulsory specification for switches for fixed installations
VC 8006: Compulsory specification for the safety of flexible cords for electrical appliances
VC 8008: Compulsory specification for the safety of plugs, socket outlets and socket outlet adaptors
VC 8011: Compulsory specification for lamp holders
VC 8029: Compulsory specification for cord sets and cord extension sets
VC 8036: Compulsory specification for circuit-breakers
VC 8039: Compulsory specification for the safety of starters for tubular fluorescent lamps
VC 8043: Compulsory specification for the safety of incandescent lamps
VC 8052: Compulsory specification for the safety of manually operated switches for appliances
VC 8075: Compulsory specification for the safety of electric cables with extruded solid dielectic insulation for fixed installations (300/500V to 1900/3300V)
VC 8077: Compulsory specification for the safety of medium-voltage electrical cables
SABS EMC CoC
SABS EMC CoC is issued if a product has been tested and complies with the EMC standards that are referenced in the ICASA regulations. This has been implemented by SABS since 2017. Products impacted (again, it is necessary to consult the referenced standards to determine the product range) can be found in the ICASA EMC list of regulatory standards.

So, for example, Information Technology Equipment (ITE), household appliances, electric tools, electrical lighting equipment, uninterruptible power systems (UPS), vehicles, boats and internal combustion engine-driven devices, low-voltage switchgear, control gear assemblies and power supplies.

Since 1 November 2022, SABS A-Lab testing is no longer mandatory (but still possible). Manufacturers now have the option of having their products tested at any laboratory accredited by an ILAC MRA signatory. See here for further information.
Regulatory Trends in Consumer Electronics: a 12-18 Month Outlook
The world of consumer electronics is changing, reflected by consumer and legislative demands for more sustainable practices and products.
More importance is being placed on climate neutral, resource-efficient economies, resulting in increased regulation everywhere.
The added complexity of connected devices, challenging traditional concepts of product safety, is resulting in even greater regulation of cybersecurity, data protection & artificial intelligence.
Continue reading our 12-18 month analysis of regulatory trends in consumer electronics, and deep-dive into our analysis of upcoming consumer electronics regulations for the coming 12-18 months.
Your Questions Answered
Many of the above questions were submitted and answers were conveyed to Compliance & Risks customers via the "Ask Our Experts" button in C2P.
Clients use AOE to ask about the latest proposed, enacted and amended regulations and mandatory standards applicable to their products and geographies of interest.
When AOE questions can be answered in 30 minutes or less, Compliance & Risks' subject matter experts answer them at no charge!
To learn more about C2P and how Compliance & Risks' SMEs can help you with your questions, contact us today.
Meet our Expert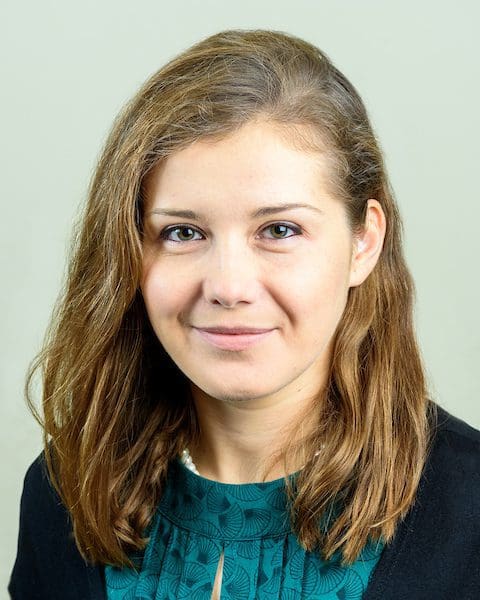 Juliana Kecerová, Senior Regulatory Compliance Specialist, Compliance & Risks
Juliana Kecerová is a Senior Regulatory Compliance Specialist, with a focus on consumer electronics and water efficiency.

She graduated with a Master's Degree in British and American Studies at Pavol Jozef Safarik University of Kosice, Slovakia.

Juliana is a native Slovak speaker and is fluent in English and Czech, with good competencies in Polish and Hungarian.