Connected Compliance: Top Consumer Electronics Queries – June 2023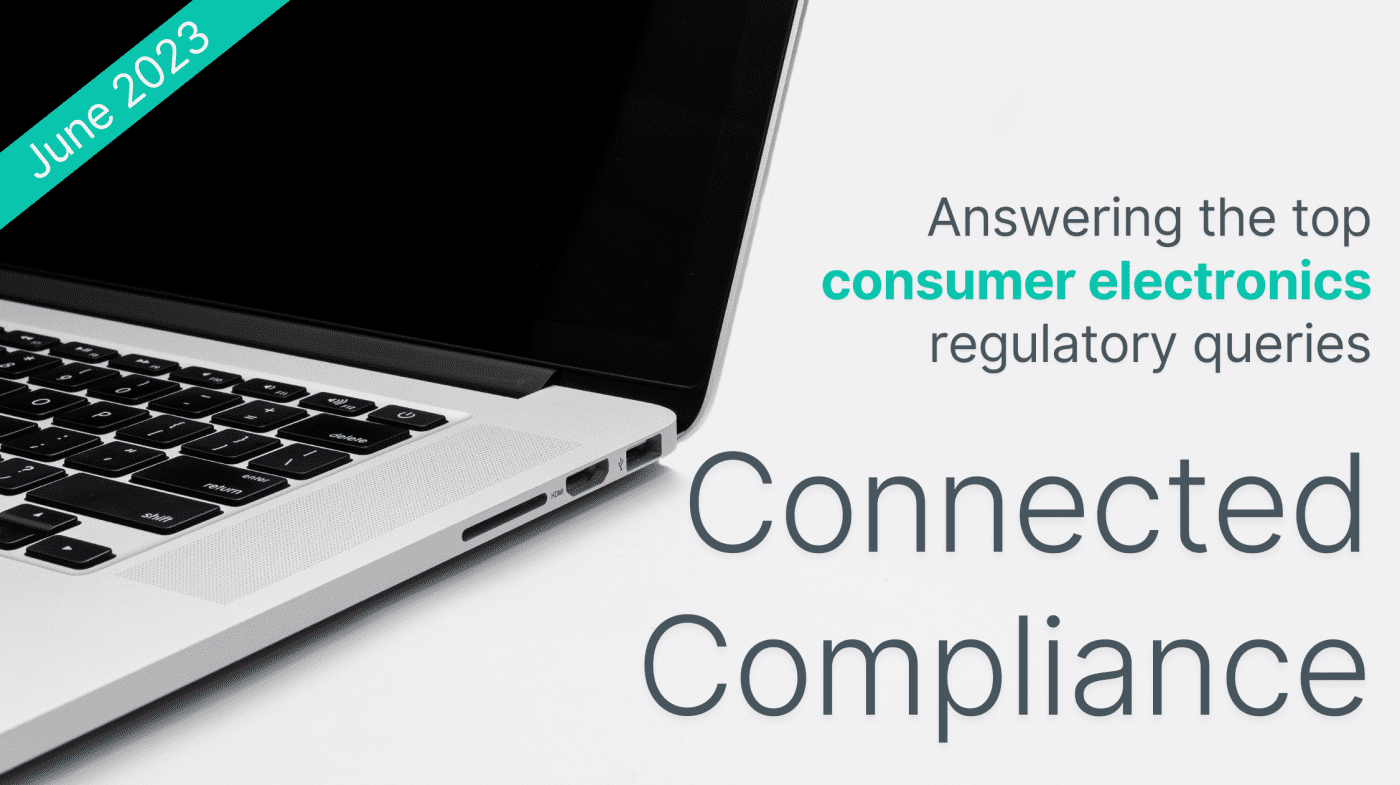 Product compliance teams in consumer electronics are facing an increasingly complex landscape.
Developments in technology and a growing demand for more sustainable products means the pace of change in regulation is showing no sign of slowing down.
In our new monthly series, we gather some of the most interesting recent queries on consumer electronics regulations asked by Compliance & Risks customers and industry leaders, to help you keep on top of regulatory changes and their global impact.
Top Queries
Question 1:
We have AC-powered products that contains a coin cell dry battery for data storage at power off. The product is a device containing a screen greater than 4 inches, measured diagonally. The battery is designed to be easily removed from the product by the user with no more than commonly used household tools.
Corine Laurijsen, Senior Regulatory Compliance Specialist & TL answers:
Based on your description, your product is out of scope of the 2022 amendment to the Californian Electronic Waste Recycling Act regarding battery-embedded products, but in scope of the original Act of 2003.
The definition of covered device in the original act is "a video display device containing a screen greater than four inches, measured diagonally."
Question 2:
Although RoHS originated in the EU, certain US states implemented RoHS as well. Most of these states only restrict some of the substances covered by the EU RoHS Directive, such as heavy metals. Will EU RoHS declaration suffice to prove compliance with any US state RoHS regulation?
Joyce Costello, Senior Regulatory Compliance Specialist answers:
Yes, to our understanding an EU RoHS declaration would show conformity to RoHS-like restrictions since they are modelled on EU RoHS, and none of the States require a special form that would deviate from the EU declaration.
Question 3:
Is the validity of a KC Electrical Appliances Safety Certification 5 years?
Hee-Ji Lee, Regulatory and Requirements Compliance Specialist answers:
Under the Electrical Appliances and Consumer Products Safety Control Act, the certification system for electrical appliances is divided into Safety Certification; Safety Verification Report; and Supplier's Declaration of Conformity.
Research shows that the above law and its subordinate statutes do not specify the validity period of safety certification/reports for electrical appliances.
However, in the case of products that have received Safety Certification, periodic inspections including factory assessment and product testing are required every two years in accordance with Article 7 of the Act to maintain safety certification.
Regulatory Trends in Consumer Electronics: a 12-18 Month Outlook
The world of consumer electronics is changing, reflected by consumer and legislative demands for more sustainable practices and products.
More importance is being placed on climate neutral, resource-efficient economies, resulting in increased regulation everywhere.
The added complexity of connected devices, challenging traditional concepts of product safety, is resulting in even greater regulation of cybersecurity, data protection & artificial intelligence.
Continue reading our 12-18 month analysis of regulatory trends in consumer electronics, and deep-dive into our analysis of upcoming consumer electronics regulations for the coming 12-18 months.
Your Questions Answered
Many of the above questions were submitted and answers were conveyed to Compliance & Risks customers via the "Ask Our Experts" button in C2P.
Clients use AOE to ask about the latest proposed, enacted and amended regulations and mandatory standards applicable to their products and geographies of interest.
When AOE questions can be answered in 30 minutes or less, Compliance & Risks' subject matter experts answer them at no charge!
To learn more about C2P and how Compliance & Risks' SMEs can help you with your questions, contact us today.
Meet our Expert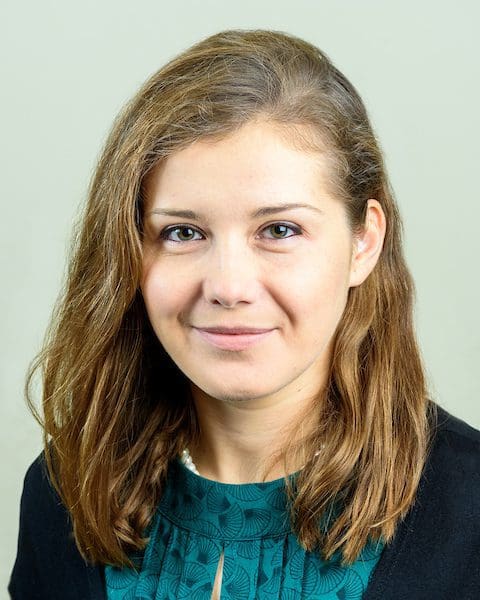 Juliana Kecerová, Senior Regulatory Compliance Specialist, Compliance & Risks
Juliana Kecerová is a Senior Regulatory Compliance Specialist, with a focus on consumer electronics and water efficiency.

She graduated with a Master's Degree in British and American Studies at Pavol Jozef Safarik University of Kosice, Slovakia.

Juliana is a native Slovak speaker and is fluent in English and Czech, with good competencies in Polish and Hungarian.