African Regulatory Spotlight – The Importance of Early Warning for Compliance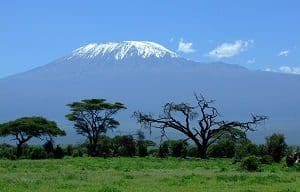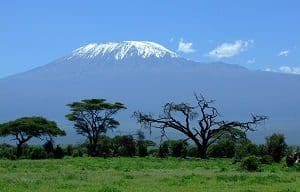 Welcome to K2J's African Regulatory Spotlight, your source for news and opinion regarding environmental and safety regulations among the 55 countries comprising the African Union. As always, feel free to interact through C2P and Twitter. Your feedback is valuable so please let me know what you think.
The Importance of Early Warning for Environmental/Safety Compliance in Africa
One aspect of environmental and safety compliance for product manufacturers and exporters that should always factor into the compliance tracking process is early warning. A principal reason driving the importance of early warning is the time it takes to clear channels of non-compliant product. Consider for example the time it took to clear deca brominated diphenyl ether from products when the sun set on this exempted application under EU RoHS in July 2008, companies that were not prepared had to scramble. It is incumbent on corporations, therefore, to prepare before a new requirement is promulgated or, as in the case of RoHS exempted applications, scheduled, regular reviews that may result in changes. This is particularly the case for emerging or evolving markets like the 55 countries comprising the African Union.
The reason that new requirements in emerging or evolving markets such as countries on the African continent can arise suddenly is a function of three things – (1) the state of environmental governance, (2) pressing potential drivers, and (3) political movements:
Governance – How prominent is environmental management in the country? What are its fundamental laws and regulations? Is it signatory to international treaties like Basel, Bamako and Stockholm? To what extent have multinational companies been impacted by this governance. One example is Tanzania, which ramped up its requirements on multinational mining companies under the amendments to the 2010 Mining Act, the first stage of which was passed in July 2017. Despite the stricter requirements, major players like Acacia Mining PLC have adjusted[1]. Others, like Liontown Resources, have ceased or scaled back operations[2].
Pressing potential drivers – The development and promulgation of environmental laws and regulations are often driven by catastrophe rather than foresight. Consider Love Canal that led to Superfund or the Bhopal Disaster that prompted the Emergency Planning and Community Right to Know Act (EPCRA). Other requirements are product focused (e.g., RoHS, WEEE, REACH) and forced on business by the markets they serve as opposed to the location and environmental impact of their facilities.

Ghanaian example- Accra has been a center for widespread, informal and damaging e-waste recycling and resource recovery for years to the point that it's recognized as one of the most polluted slums in the world. There are several reasons why there has been no improvement in e-waste management (Daum et al, 2017):

Government is hamstrung by the putative economic benefits to the informal recycling sector.
International regulation is weak – Basel and Bamako Conventions have loopholes.
The US exercises even less control over exports of electrical and electronic wastes as a non-signatory to Basel
Two certification schemes, R2 and e-stewards, offer labels and a level of awareness, but given the widespread mislabeling of imported electronics and the indirect routes of entering the country (Lagos, Bizerte and Durban), whatever incremental awareness such a label would bring would be offset, likely by unofficial copies of those labels.
Efforts to institute the return of non-functioning toxic EEE are stymied by the very conventions created to protect developing countries.
Corporations and exporters to Ghana should review their action plans concerning e-waste in Ghana.
Political movements and the rise of new leadership often herald new requirements–

Ghana's President Nana Akufo-Addo spoke openly and forcefully about the need for Africa to be self-reliant to President Macron of France during the latter's visit to the country. This new emphasis on African self-reliance, originally introduced by Ghana's first President, Kwame Nkrumah and reintroduced by Ghana's current President (and other heads of state), resonates with young Africans. Couple this with the clearly unsustainable nature of the informal or formal recycling industry, and the prospect of environmental requirements to correct this problem is strong. Too much EEE that is imported to Accra is non-functioning, which results in low-level material recovery rather than higher level recycling. The former is the cause of excessive contamination that will ultimately outweigh the economic benefits keeping this informal sector in place until now.
Rwanda's President Paul Kagame and Guinea's President Alpha Condé among others are current African leaders spreading the message of African self-reliance.
Tanzania's President John Magufuli, nicknamed "the bulldozer", is responsible for tougher requirements on multinational mining concerns in order to increase revenues to the country for its plentiful mineral resources.
New proactive administrations such as that of the new President of Sierra Leone, Julius Maada Bio are poised to advance governance in the areas of environmental and safety management.
Early warning systems have not historically been a common practice in corporations, particularly in the environmental space. In evolving and emerging markets, my experience and advice support action plans that are as proactive as possible to minimize the disruption of business and to maximize corporate social responsibility.
Please send questions or information requests to Dr. Ken Jennings through C2P or Twitter – @kvbj47
[1] http://www.acaciamining.com/~/media/Files/A/Acacia/Reports/2018/2017-acacia-annual-report-accounts.pdf
[2] https://www.wsj.com/articles/tanzanias-tougher-mining-laws-rattles-companies-1501666200