COVID-19 Regulatory Developments: Update 15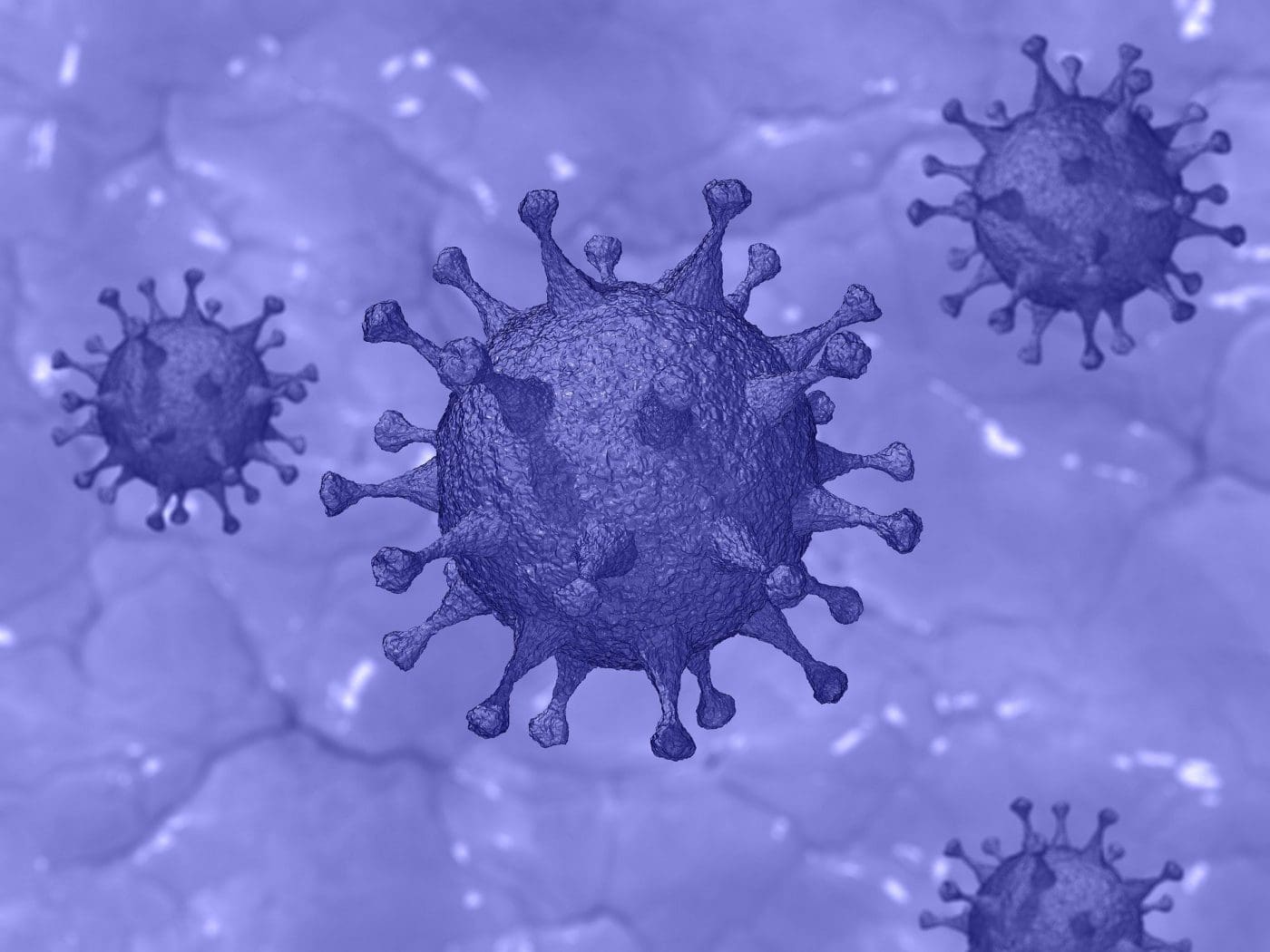 The outbreak of the COVID-19 pandemic has resulted in countries adapting their regulatory landscape to accommodate and mitigate the unprecedented disruptions to companies and individuals. Through regular updates, Compliance & Risks will closely monitor the situation and inform our clients of the latest global regulatory developments in relation to COVID-19 relevant to their topics, along with updates on items which may be of interest outside our topics.
EH&S: Occupational Health and Safety
The Restated Order of the Chief Medical Officer of Health of Nova Scotia, published in the Royal Gazette on 29 July 2020, requires employers to take every precaution that is reasonable to ensure the health and safety of all persons at or near a workplace. Part IV of the Order states that businesses and organizations operating in Nova Scotia may continue to operate but must implement physical distancing of two metres/six feet within all workplaces. Businesses or organizations that cannot maintain physical distancing shall endeavor to limit the number of customers to no more than 10 persons at a time. All businesses and organizations are expected to develop and comply with a Workplace COVID-19 Prevention Plan which shall address the following issues:
How to work and interact with customers
Physical distancing in the workplace
Cleaning of premises
Personal protective equipment
Informing and preparing employees for returning to work
Preparing for customers or clients
Monitoring and communicating the content of the prevention plan
On 15 July 2020, the Virginia Department of Labor and Safety together with the Health Codes Board approved the adoption of an emergency temporary standard, §16VAC25-220. The standard establishes requirements for employers "to control, prevent, and mitigate the spread of COVID-19". The Standard instructs employers to classify employees and workplaces into various risk categories based on job tasks and type of work performed, and the amount of exposure employees may have to COVID-19 both within and outside the workplace. Depending on the risk classification, various requirements may come into play. The standard also directs employers to assess the workplace for hazards, and develop and implement policies and procedures to report when employees are experiencing symptoms of COVID-19. Obligations on employers include, among other things, a requirement to:
Inform employees of the methods of self-monitoring for signs and symptoms of COVID-19 and encourage employees to monitor symptoms
Not use serological testing to decide whether employees who have experienced symptoms of COVID-19 or previously tested positive can return to work
Ensure that sick leave policies are flexible and consistent with public health guidance and that employees are aware of these policies
Establish a system to receive notification of positive cases of COVID-19 among their employees and inform, within 24 hours, other employees, including sub-contractors who may have been exposed, while keeping confidential the identity of the infected person
Prevent employees or other persons known or suspected to be infected with COVID-19 from reporting or remaining at the workplace
Ensure and increase the availability of hand washing facilities and hand sanitizer in different locations of the workplace
The State of California has published the COVID-19 Employer Playbook to help employers "plan and prepare for reopening their businesses and support a safe, clean environment for workers and customers". The guidance instructs employers to give effective training to employees and lays down the steps to be taken to prevent and identify potential exposures, report cases of COVID-19, set up health screening measures, and establish face-covering requirements, physical distancing guidelines, and disinfection protocols. The Playbook also directs businesses to develop and implement "COVID-19 preparedness, response and control plans". These plans shall be specific to the workplace and assess the workplace for hazards and tasks with the potential for exposure to COVID-19. Employee training requirements as well as procedures to maintain healthy business operations are a key element of these strategies. In addition to the Playbook for employers, Industry-specific guidance and checklists have been issued state-wide for a number of business sectors including but not limited to communication infrastructures, construction and manufacturing industries. Industry specific guidance is intended to provide employers with directions for cleaning procedures, disinfecting protocols, and physical distancing.
On 23 July 2020, Michigan Senator Horn et al proposed Senate Bill 1023 to afford employers liability protection for alleging claims that may arise from exposures to COVID-19. Its companion House Bill 6031 was proposed on the same day by Rep. Brann et al. SB 1203/HB 6031 proposes to add a Section 85 to the Michigan Health and Safety Act that states that employers shall not be liable for damages that result from employee exposure to COVID-19 if all the following conditions are satisfied:
The employee was exposed to COVID-19 during the COVID-19 emergency
The employer was operating in substantial compliance or reasonably consistent with a federal or state statute or regulation, executive order, or public health guidance that was relevant to, and applicable at the time of, the exposure
In the United States, several states now require employers to perform temperature screening and control of employee's symptoms in the workplace. States requiring reopening businesses to carry out daily temperature and, or symptom screening include Colorado, California, Arizona, New Hampshire, New York, Vermont, Indiana, Kentucky and Michigan. Note that while certain states (e.g. New Hampshire, Kentucky, Arizona, and Colorado) may require both temperature screenings and regular health checks, other states leave employers with the option to choose one type of control. Other jurisdictions such as Nebraska, Maryland, Alabama, Minnesota, Connecticut and Kansas only recommend specified employers to implement health screening assessments for employees entering the workplace. For a complete overview of statewide laws and executive orders, please consult a recent article written by Littler Mendelson.
In Belgium, the Federal Public Service for Employment, Labor, and Social Dialogue (FPS) updated its generic Guidance to Control the Spread of COVID-19 in the Workplace. The guide is intended to provide a framework of measures to businesses and employers resuming their activities in order to ensure reopening under the safest and healthiest possible conditions. The guide is not legally binding but provides insightful recommendations on personal hygiene, personal protective equipment, social distancing (1.5 m distance between employees and customers), cleanliness and ventilation of premises, etc. Both the generic guide and sectorial guides can be consulted via the FPS ETCS website. On 29 July 2020, the FPS also released a FAQ document regarding COVID-19 prevention measures and consequences in terms of work organization and Labor law.
Medical Devices and Personal Protective Equipment
The Food and Drug Administration (FDA) published a final order setting forth the Agency's final determination to exempt certain Class II medical devices from pre-market notification 510(k) requirements. This exemption from 510(k), subject to limitations, is immediately effective for the category of Class II medical devices listed in Table I of the order.
Two Senate and House Bills (SB 1024 / HB 6030) were introduced in Michigan to limit the civil liability exposure of anyone who designs, manufactures, sells, delivers, distributes, provides or donates certain qualified products including personal protective equipment and disinfecting or cleaning supplies for use by essential businesses, first responders, government entities, health facilities, or health professionals. The protection against civil actions would also apply to any person who manufacturers, designs, supplies, sells, delivers and distributes PPE and disinfecting/cleaning supplies if the production of such products is not part of the persons ordinary business activity.
On 20 July 2020, the Indian Directorate General of Foreign Trade (DGFT) published a Notice on revised procedure and criteria for submission and approval of applications for export of PPE medical coveralls in relation to COVID-19. The notice restricts the export of PPE medical coveralls and establishes a quota of 50 Lakh PPE coverall units per month. The procedures and criteria for export of PPE have been revised and exporters are invited to submit online applications to the DGFT's ECOM system for export authorizations. Online applications as per the revised criteria filed from 22 to 24 July will be considered provided that they fulfill the eligibility criteria set out in paragraph VII of the Notice. From August onwards, applications for export of PPE medical coveralls for COVID-19 filed from 1 to 3 days of each month will be considered for the quota of that month.