Announcement of Amendment to the Chemicals Control Act in South Korea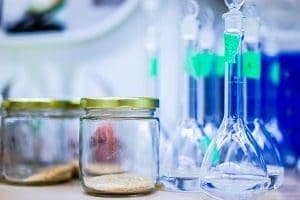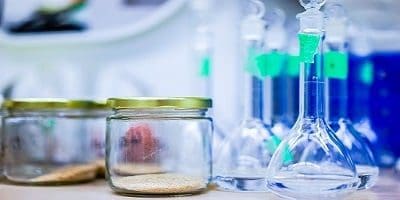 The Ministry of Environment recently announced amendments to the Chemical Controls Act (the "Act"), which proposes a universal chemical tracking system.
The summary of the amendments is as follows.
Introduction of Chemical Tracking System
Reporting of verification of chemical substances: Currently, companies are required to check whether chemical substances contain toxic substances or controlled substances and submit a verification statement; under the amendment, submission of statement would be replaced with reporting of all toxic or controlled substances and each chemical substance would be given a checking number (composed of approximately 20 digits depending on the country of manufacture, report year, hazard information (physical, health, environmental hazard, etc.), serial number, etc.).
* Those who handle harmful chemical substance would be required to display the checking number on containers/packages.
Reporting of appointing agents for overseas manufacturers: Currently overseas manufacturers are reluctant to disclose information regarding chemical components/contents to domestic companies due to the fear of exposing their trade secrets; the amended Act seeks to resolve this problem by allowing the overseas manufacturers to appoint a domestic agent to act on their behalf to disclose chemical components/contents through the new reporting system.
Mandatory provision of information to sub-users of chemical substances: Any transferor of chemical substances, including chemical substance manufactures/importers, are required to provide to its transferee with chemical substance checking number, hazard and risk information, safe handling information, etc., provided that, if substance safety data is prepared/provided pursuant to Article 41 of the Occupational Safety and Health Act, such information can be included in the substance safety data.
Establishment and operation of chemical substance distribution management system: The Ministry of Environment will establish an information system (i.e., chemical substance distribution system) that assesses and monitors at all times the real-time status of distribution of chemical substances (e.g., reporting of verification of chemical substance, statistical survey (biennial), import and export, etc.).
*The Ministry of Environment will also share chemical customs clearance information with the Customs Service to use them as basis for utilizing compliance check/imposition of sanctions under the Act.
Abolition of toxic substance import declaration: Pursuant to the new verification reporting system required for all chemical substances (at the time of manufacturing/importing), the existing toxic substance import declaration is no longer required.
To find out how you can stay on top of regulations and developments affecting Chemicals, Substances and Materials (CSM), Talk to Us today!