Timber Regulation Infringements Prove a Clear Focus in Recent UK Market Surveillance Activity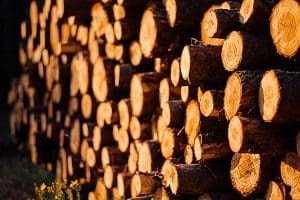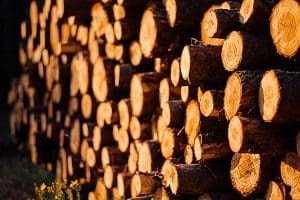 In July, the Office for Product Safety & Standards (previously known as the Regulatory Delivery Directorate) published a summary of the enforcement action it had taken between October 2017 and the end of March this year.
The Office has responsibility for enforcing a swathe of EU-derived product regulation in the UK, including but not limited to ecodesign, energy labeling, the placing on the market provisions of the EU Batteries Directive, outdoor equipment noise, RoHS and WEEE. This is worth bearing in mind when it comes to the published summary, since all of the actions detailed relate to just one law: the EU Timber Regulation.
Sixteen actions were taken in the six month period that is the focus of the summary, with all of the actions specifying a breach of Regulation 4(b) of the Timber and Timber Products (Placing on the Market) Regulations 2013 as the reason. For those readers unfamiliar with Regulation 4(b), this specifies that it is an offence to fail to comply with the obligation to exercise due diligence. In the Office for Product Safety & Standards' own words, the businesses had "failed to implement measures to ensure the timber used had been legally harvested".
Notably, actions were taken against some well-known UK retailers, including B&M, Lombok and Harrods. While B&M and Harrods were not subject to financial penalties on account of supplying the Office for Product Safety & Standards with written confirmation that they were now meeting their obligations, this was not the case for Lombok. Lombok (or rather Angora Ltd that trades under this name) was subject to a statutory fine of £5,000 plus victim surcharge and prosecution costs. It seems that Lombok had earlier been investigated by the Office and received a Notice of Remedial Actions in 2015 that was not acted upon, ultimately making the action taken against the company more severe.
It is interesting that so many actions were taken in relation to the Timber Regulation within the last year – particularly when the summary was not specific to this Regulation, but the work of the Office as a whole. This is likely to reflect upon the Office prioritising Timber Regulation market surveillance in 2017-18 in the way that energy labelling appeared to have been a priority in years prior to that. Even so, the fact that the legislation has been in place for five years now reflects poorly on those businesses named in the published summary, and not least the larger retailers who one might reasonably expect to employ dedicated product regulatory/quality assurance specialists to manage legislative compliance.
The published summary is available here.