Exploring The Key Topics from BIOSpain 2023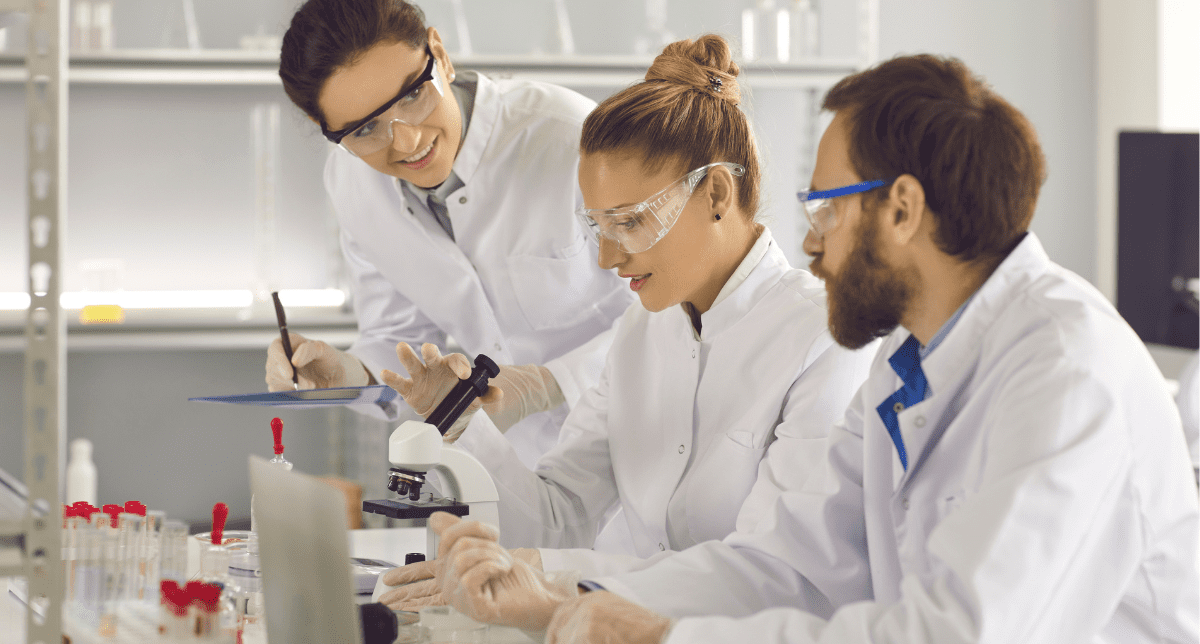 This blog was originally posted on 12th October, 2023. Further regulatory developments may have occurred after publication. To keep up-to-date with the latest compliance news, sign up to our newsletter.
AUTHORED BY FERNANDA PARO, REGULATORY COMPLIANCE SPECIALIST, COMPLIANCE & RISKS
"BIOSPAIN is the largest biotech event organized by a national bioindustry association in Europe and one of the largest in the world by the number of one-to-one meetings and companies participating".
BIOSpain 2023
The International Biotechnology meeting, BIOSPAIN 2023, took place from 26th to 28th September as part of the European BioTech week. Compliance and Risks attended several informative talks which provided key insights into the challenges and opportunities of the biotechnology industry.
Key topics discussed at BIOSpain:
Artificial Intelligence reshaping the future
The biotechnology sector has grown exponentially in recent years with increasingly complex regulatory activities required for the development and sale of medical products. The industry faces many challenges but with the advent of artificial intelligence (AI), endless opportunities exist within the sector for product development, clinical trials, clinical diagnosis, and quality management.
Nonetheless, there is a grey area that we should be prepared for: Regulatory complexity. We need to be aware that in many cases, the traditional regulatory model may prove difficult to be applied to AI-based systems. This situation will require new frameworks to reshape regulations related to this technology.
AI has the potential to have a significant impact on clinical tests carried out to evaluate safety and efficacy through optimization of processes using synthetic controls, adaptive designs, or real-world evidence methods. However, this again is the subject of regulatory issues, and may challenge conventional clinical trial methods and create uncertainty and ambiguity in relation to existing requirements. Thus, it will be essential to monitor potential new laws, guidelines, and other instruments that redirect the use of AI in this sector, in order to guarantee regulatory compliance of products, aiming for safety and effectiveness.
Health Data – EDAH Project
On 3 May 2023, the EU Commission launched a proposal for a regulation named "The European Health Data Space", which aims to establish rules, common standards and practices, infrastructure and a governance framework. The regulation will encompass electronic personal health data, and the fostering of a single market for digital health products and high-risk AI systems while improving research, innovation policy-making and regulatory activities.
For the purpose of enhancing the development of the secondary use of data and thecreation of the European Health Data Space (EHDS), the EDAH project was created under the European Horizon Europe program.
This project aims to achieve the following goals:
Overview of strategic developments related to the EHDS
Establish a coordination mechanism to connect them
Raise the discussion to the EU level
Finalize a Joint Action Plan aiming to create a harmonic ecosystem and advance the EHDS.
Advanced therapy medicinal products (ATMP) from an EU perspective
Finally, BIOSPAIN covered advanced therapy medicinal products (ATMP) from an EU perspective. In Europe there are four major groups of ATMPs:
Gene Therapy
Somatic cell therapy
Tissue-engineered therapy
Combined Advanced Therapies
Combined advanced therapies consist of one of the first three groups combined with one or more medical devices as an essential part of the product. Combined advanced therapies shall be understood as per (EU) Regulation No. 1394/2007 4 which states; "Combined advanced therapy medicinal product' means an advanced therapy medicinal product that fulfils the following conditions: …" it must incorporate, as an integral part of the product, one or more medical devices within the meaning of Article 1(2)(a) of Directive 93/42/EEC or one or more active implantable medical devices within the meaning of Article 1(2)(c) of Directive 90/385/EEC, and (…)"
ATMPs have an important role because of their special mode of action. They are involved in new treatments for patients who have exhausted conventional therapies bringing hope for rare diseases, including those that currently have no treatment options. It is crucial that ATMPs demonstrate quality and safety and also a centralised marketing authorisation procedure at the European Medicines Agency (EMA). Those who are responsible for their development must be aware of all regulations involved in the whole process in order to conform to the necessary requirements (authorisations, labeling, packaging etc.). Overall, ATMPs have enormous potential for ground-breaking therapeutic possibilities.
Stay Ahead Of Regulatory Changes
Accelerate your ability to achieve, maintain & expand market access for all products in global markets with C2P – Your key to unlocking market access, trusted by more than 300 of the world's leading brands.
C2P is an enterprise SaaS platform providing everything you need in one place to achieve your business objectives by proving compliance in over 195 countries.
C2P is purpose-built to be tailored to your specific needs with comprehensive capabilities that enable enterprise-wide management of regulations, standards, requirements and evidence.
Add-on packages help accelerate market access through use-case-specific solutions, global regulatory content, a global team of subject matter experts and professional services.
Accelerate time-to-market for products
Reduce non-compliance risks that impact your ability to meet business goals and cause reputational damage
Enable business continuity by digitizing your compliance process and building corporate memory
Improve efficiency and enable your team to focus on business critical initiatives rather than manual tasks
Save time with access to Compliance & Risks' extensive Knowledge Partner network
Market Insights Straight to Your Inbox
Get the most important regulatory updates straight to your inbox. Join 40,000+ product compliance & market access experts around the world!