Regulatory Trends in Medical Devices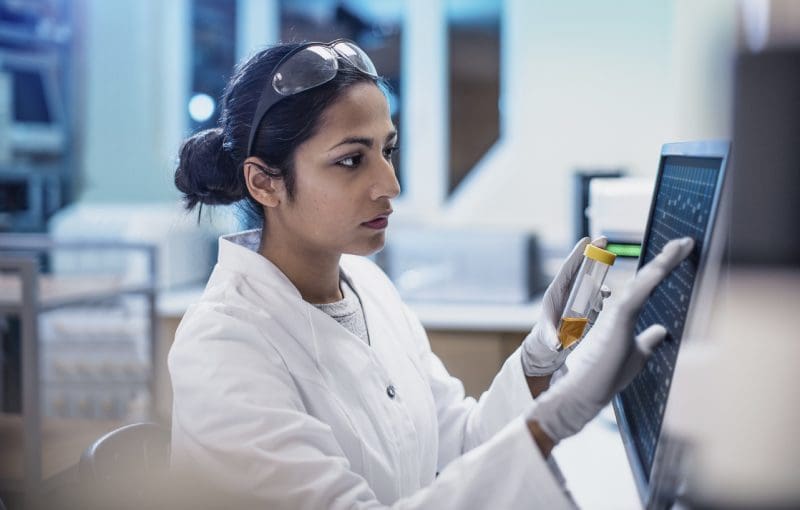 A 12-18 Month Outlook
A 12-18 month outlook for regulatory trends in Medical devices
Traditionally, tightly controlled due to the impact they may have on human life, Medical Devices are witnessing a further expansion in regulation with recent developments such as the overhaul of the medical device regime in the EU, a focus on medical device traceability, concerns about cybersecurity and more.
These changes, in tandem with concerns regarding restriction of chemicals substances
in products and other regulations pertinent to electronics, in general, mean that manufacturers of medical devices need to continuously monitor and assess regulatory requirements to ensure compliance.
Figure 1 shows this growth has reached unprecedented levels with a 64% increase in Regulations for medical device manufacturers since 2015 with 13,485 Regulations in place by 2022.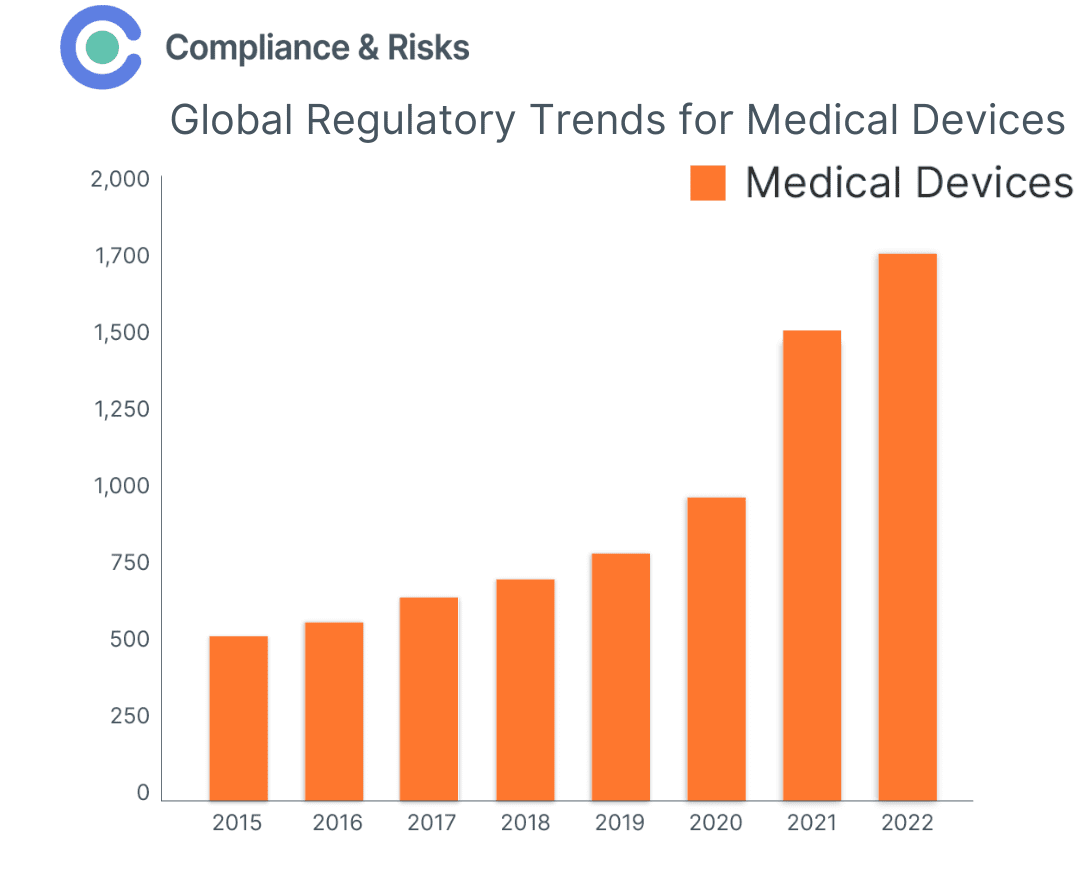 (Source: C2P by Compliance & Risks)
Key Areas of Concern & Hot Topics
Here's a bird's-eye view of key regulatory trends and issues you need to be aware of to get your product on the market and keep it there:
Sustainable Products In The Limelight
Never before has the need to protect our environment been more to the forefront of the world's consciousness. Regulators are fast responding enacting measures focussed on minimising the environmental impacts of products.
The net result is even more regulation to contend with.
As recently noted by the EU Commission "Products use up massive amounts of materials, energy and other resources and cause significant environmental impacts throughout their lifecycle, from the extraction of raw materials, to manufacture, transport, use and end of life. Half of global greenhouse gases and 90% of biodiversity loss are caused by extracting and processing primary raw materials."
Regulatory Density For Medical Devices Around The World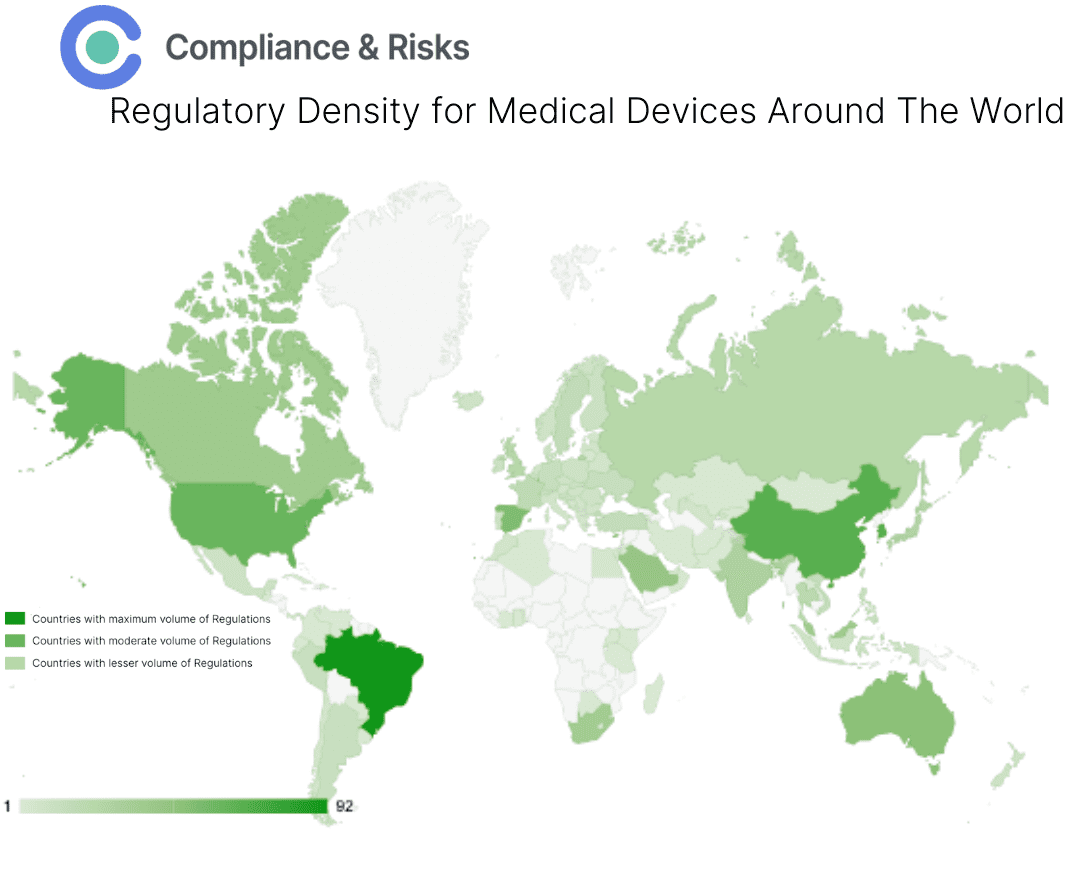 (Source: C2P by Compliance & Risks)
Top Trending Regulations
Listed below are the key regulations that will be impacting your business over the next 12-18 months:
EU: In Vitro Diagnostic Medical Devices, Regulation (EU) 2017/746
EU: Medical Devices, Regulation (EU) 2017/745
US: Cybersecurity in Medical Devices: Quality System Considerations and Content of Premarket Submissions, Draft Guidance Document, April 2022
China: Medical Device Classification Catalogue, Announcement No. 104, 2017
Brazil: Approving Technical Regulation on Essential Safety and Performance Requirements for Medical Products, Resolution RDC No. 546, 2021
Japan: Act on Securing Quality, Efficacy and Safety of Products Including Pharmaceuticals and Medical Devices Enforcement Ordinance, Cabinet Order No. 11, 1961
India: National Medical Device, Draft Policy, March 2022
Australia: Therapeutic Goods (Medical Devices) Regulations, SR No. 236, 2002
EAEU: Rules for Registration and Examination of Safety, Quality and Effectiveness of Medical Devices, Decision No. 46, 2016
EU: General Principles of Clinical Evidence for In Vitro Diagnostic Medical Devices (IVDs), Guidance Document, MDCG 2022-2
Stay Up To Date With Global Regulatory Trends In Medical Devices
Book Time With Our Team
Learn how C2P can help you stay ahead of global fashion, apparel, luxury and sporting goods regulatory changes and achieve uninterrupted market access.