Canada's Prohibition of Asbestos Regulations: Trace Amounts Guidance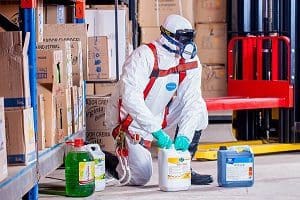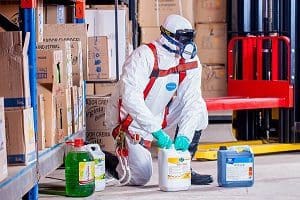 This page from Environment and Climate Change Canada provides general information on paragraphs 4(c) and 5(b) of the Prohibition of Asbestos and Products Containing Asbestos Regulations (the regulations).
Asbestos is a naturally occurring substance. Low levels of asbestos fibres are omnipresent in the environment, including in both indoor and outdoor air. As a result of its natural presence, trace amounts of asbestos may be found as a contaminant in consumer products available in Canada.
Trace amounts of asbestos in consumer products
At present, test results identifying asbestos at 0.1% or more, with fibres that demonstrate both of the following characteristics, will be considered by Environment and Climate Change Canada and Health Canada as evidence of the presence of asbestos in more than a trace amount:
Fibres longer than 5 µm, with a mean aspect ratio greater than 3:1. Aspect ratios should be determined for fibres, not bundles.
Very thin fibrils, less than 3 µm in width.
If you would like to find out how you can stay on top of regulatory issues related to product safety, sign up to our newsletter here.