Compliance & Risks Announced as an Official QCA Partner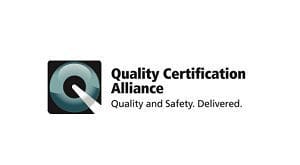 Compliance & Risks, an end-to-end regulatory solutions provider for companies in the technology, consumer and industrial goods, retail and life-sciences sectors, has been announced by the Quality Certification Alliance (QCA) as one of their official compliance solutions partners.
Compliance & Risks is part of a recent round of new QCA partnerships intended to increase access to responsible sourcing and compliance resources for promotional products industry professionals, particularly those affiliated with QCA via its Supplier Compliance Accreditation Program and the Distributor Advocacy Council (DAC).
Serving the promotional products industry since July of 2008, as the promotional product industry's only independent, non-profit organization dedicated to validating industry suppliers' compliance efforts, QCA has been working tirelessly to improve the standards by which industry responsible sourcing practices are judged and accepted by users of the medium.
With advanced capabilities in assessing the risks and opportunities in proposed legislation, Compliance & Risks provides extensive experience and guidance with legal, regulatory, and compliance issues to optimize business' regulatory processes for maximum ROI.
Joe Skulski, CEO of Compliance & Risks commented, "As businesses evolve their product offerings, their regulatory compliance burden from product safety to labeling, and packaging to chemicals, also increases. We are delighted to partner with QCA to support their client base in delivering safer, cleaner, compliant products to market."
For more information about QCA Accreditation and to inquire about the process and benefits received, visit http://www.qcalliance.org/.
About QCA:
Quality Certification Alliance is an independent, not-for-profit, accreditation organization whose mission is to elevate the standards by which industry firms provide consistently safe, high-quality, socially compliant and environmentally conscientious merchandise. QCA Accreditation is granted to companies who complete an independent third-party audit and comply with stringent standards, which are based upon a combination of state and national laws, international standards and industry-accepted best practices that are recognized for their strength and effectiveness.
About Compliance & Risks:
Compliance & Risks helps manufacturers, retailers and their supply chain partners monitor and manage requirements, regulations and standards for a cleaner, safer and better world. They create business advantages for clients by providing reliable legislative information, insights and actions through C2P, our knowledge management software platform, consulting, market access, managed services and other solutions.
Headquartered in Cork, Ireland, they also have offices in Brussels, California, London and New York.