Connect Newsletter is Hot off the Press!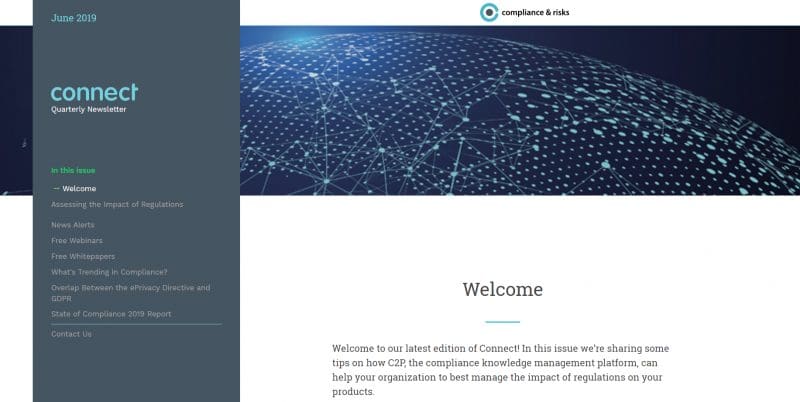 Edited by Compliance & Risks
Connect, the quarterly newsletter of Compliance & Risks, is out now!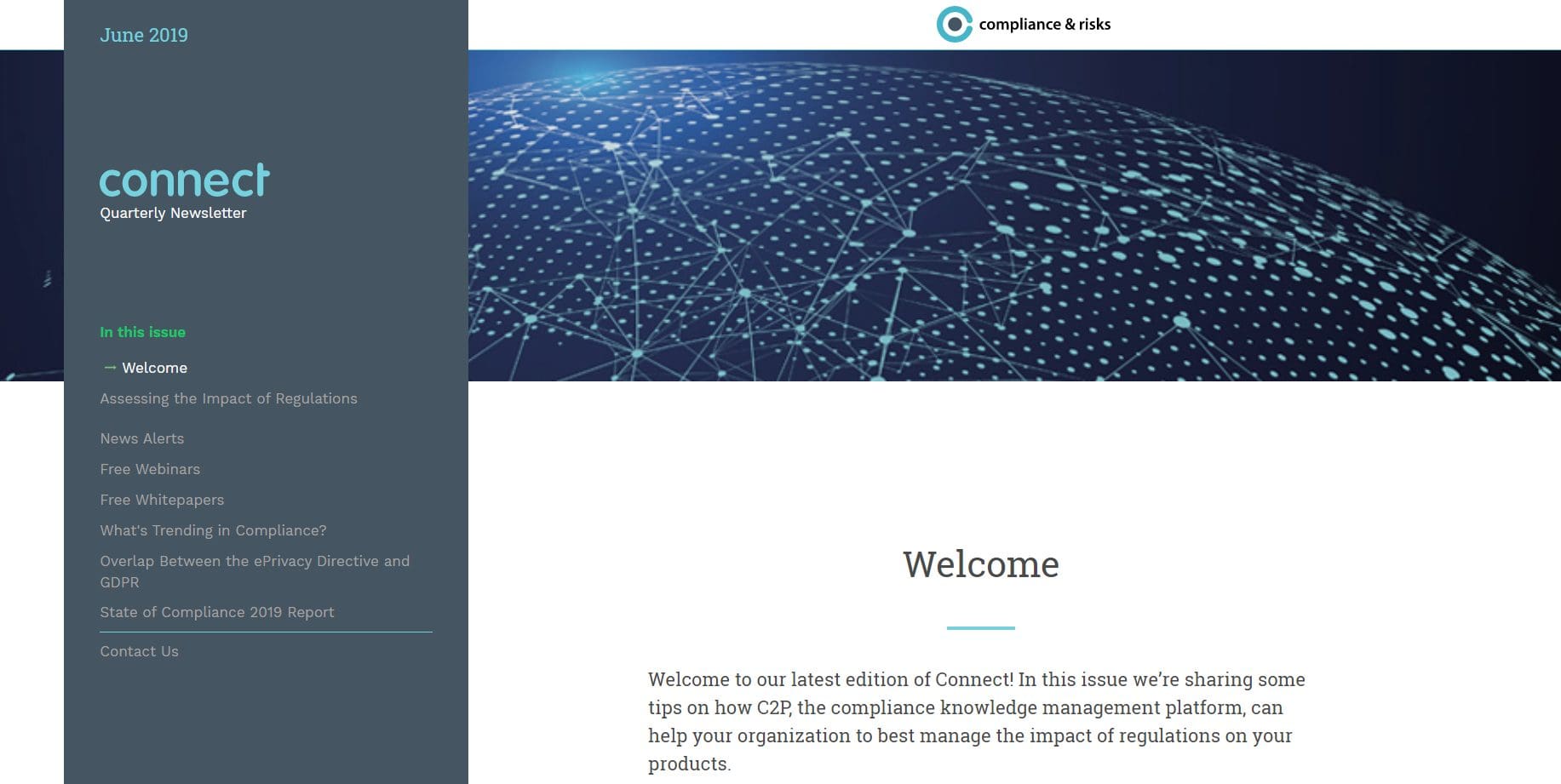 Sign up to get your free copy, which includes:
Tips on assessing the impact of regulations on your products
An invitation to our free upcoming webinar: WEEE and RoHS in Latin America and the Caribbean
Copies of our latest white papers: Regulatory Management: Maximizing Efficiency Through Best Process and Modern Slavery: Regulatory Developments in Global Human Trafficking and Slavery Legislation
News alerts across key areas such as chemicals in products, consumer protection, electronic waste, product safety, and more
What's trending in compliance legislation
Expert Knowledge Partner commentary EDPB Advises on Overlap Between the ePrivacy Directive and GDPR by Sheila Millar, Partner, Keller and Heckman LLP
The State of Compliance 2019 Report, co-sponsored by Compliance & Risks
Click here to grab your copy now!