EU Drafts Proposal to Restrict Harmful PFAS Chemicals: What You Need to Know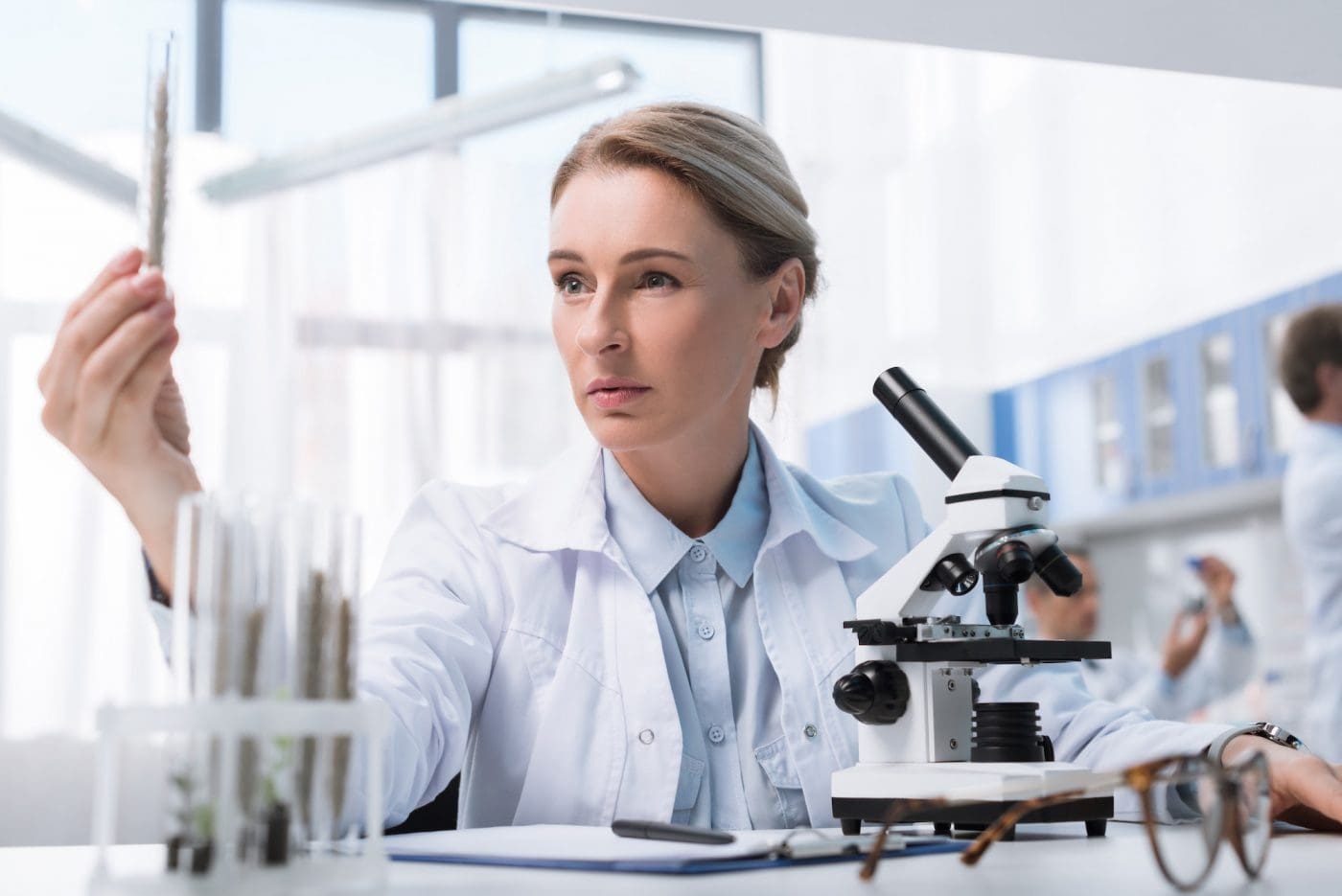 Author: Cathy Phillips, Principal Regulatory Compliance Consultant, RINA
This article first appeared on C2P
What Does EU Draft Proposal For PFAS Restriction Cover?
The proposed EU restriction of around 10 000 per- and polyfluoroalkyl substances (PFASs) is now available to see as a pre-publication version on ECHA's website, pending formal release following the ECHA Risk Assessment Committee and Socio-Economic Assessment Committee (RAC/SEAC) meeting next month.
It aims to reduce PFAS emissions to the environment and make products and processes safer for people.
The restriction will cover all PFAS in all uses above extremely low concentrations.
It affects PFAS used on their own including intermediate use, PFAS in mixtures, and PFAS in articles including imports.
The PFAS restriction uses the same definition as the OECD: "Any substance that contains at least one fully fluorinated methyl (CF3-) or methylene (-CF2-) carbon atom (without any H/Cl/Br/I attached to it)."
All substances and families of substances listed in the OECD list of PFAS can be considered included in the proposal, however this only lists 4730 substances, and the proposal covers far more.
The concentration limits above which the restriction applies, are onerous. They are:
25 ppb for any PFAS as measured with targeted PFAS analysis (polymeric PFASs excluded from quantification)
250 ppb for the sum of PFASs measured as sum of targeted PFAS analysis, optionally with prior degradation of precursors (polymeric PFASs excluded from quantification)
50 ppm for PFASs (polymeric PFASs included). If total fluorine exceeds 50 mg F/kg the manufacturer, importer or downstream user shall upon request provide to the enforcement authorities a proof for the fluorine measured as content of either PFASs or non-PFASs.
What Products Contain PFAS?
PFAS are present in mixtures as surfactants, flow-aids and wetting agents, anti-foaming, and film-formers, PFAS are also used in working fluids, lubricants and greases as additives to reduce friction, minimise wear and increase part life. They are used in firefighting fluids like advanced firefighting foams (AFFF) and in Film Forming Fluoro-Protein (FFFP).
They are used in various sprays such as release aids, stain resistant treatments and anti-seize.
Many PFAS used in mixtures have no hazardous classification in the globally harmonised system for classification and labelling (CLP), and are not substances of very high concern (SVHC) on the candidate list, and therefore many PFAS are not shown on safety data sheets even though the substance is present.
In articles, PFAS are used as flame retardants and manufacturing aids in plastics, and are used for surface coatings on all kinds of materials, including metals, textiles, leather and plastic and rubbers.
Based on the current proposal, all the following uses will be restricted:
Fluoroelastomers FKM (Viton®) and FKKM (Kalrez®) are used for gaskets, seals, high temperature hoses and cables,
Homopolymers such as Polytetrafluoroethylene (PTFE), and Polyvinylidene fluoride (PVDF, Kynar®) are used in many plumbing and pipework applications, both for water systems and in systems where pipe / valve corrosion and fluid contamination are risks,
PFAS in electrical and electronic equipment (EEE), which is a very wide range. PFAS for example are in batteries, fibre optics, lasers, smart phones and tablets, computers, servers and electronic component test fluids and test equipment. They can be found all the way down to small parts like semiconductor packages, PCB components (diodes, capacitors etc) and PCBs themselves, wire, cable, glands, seals and housings, and even in the packaging.
What Does This EU Draft Proposal For PFAS Restriction Mean For Your Business?
After the Restriction enters into force, all PFAS will no longer be legal to use in their current applications in the EU, or imported into the EU after the 18 month transition period.
Although the timeline is not fully known, this could mean that the restriction could be implemented as soon as mid 2026.
The exception to this is if there is a derogation listed in the regulation, for 5 years with a 18 month transition period, or 12 years with a 18 month transition period.
These derogations have to be agreed prior to the publication of the restriction, and there is currently no process for asking for derogation time periods to be extended.
If your use is able to continue under one of the proposed derogations, any manufactures or importers of PFAS will have annual reporting obligations to the regulator.
In addition to this, any importers or downstream users of fluoropolymers and perfluoropolyethers will need a management plan (available for enforcement inspection on request) for each site where they are used covering:
The identify of the PFAS and the products that they are used in
The justification of each use of the PFAS
Details on the conditions of use and safe disposal.
The loss of the majority of PFAS applications from the market will have a significant impact on PFAS availability as the market adjusts.
There are already signs of this triggering obsolescence prior to the regulatory changes, as 3M have announced that they will cease manufacture of PFAS by the end of 2025.
What Is Recommended?
Identifying all uses of PFAS within your product portfolio, in your manufacturing facilities, and start qualifying PFAS free alternatives wherever possible.
Wherever PFAS is required beyond mid-2026, your business and any sector trade association should engage with the regulator and provide detailed socioeconomic reasons for any derogation you request into the consultation before the end of the consultation period (22 September 2023) at the absolute latest. Otherwise the use of the substance may likely no longer be permitted.
Not assuming that proposed derogations are automatically granted: the regulator needs to know if the time frame is realistic, and in the proposal many derogations require more detail to support their case before they are accepted and finalised. If you have relevant information provide it.
What Happens Next In The PFAS Restriction Process?
ECHA's scientific committees for Risk Assessment (RAC) and for Socio-Economic Analysis (SEAC) meet in March 2023 to check that the proposal meets the legal requirements of REACH and if satisfied, they will upgrade the pre-publication version currently online to the formal published version for comment. Presuming they agree the proposal, a six-month consultation will start on 22 March 2023. RAC and SEAC will then begin their scientific evaluation of the proposal.
The RAC will review early responses to the consultation and will develop their opinion in parallel to the public consultation. They will publish their opinion 6 weeks after the end of the consultation.
The SEAC will review all socioeconomic arguments that respondents choose to submit in the consultation period, and are likely to publish their responses between 22 March 24 and 22 June 2024, depending on the number of responses received.
There will then be an opportunity to comment on the SEAC and RAC opinions before they are issued to the European Commission and the restriction is likely to be finally agreed and published in late 2024 or during 2025. There will then be the 18 month transition period.
RINA recommends that manufacturers:
Review their PFAS uses as a matter of urgency, identifying all PFAS upon which their product range relies,
Respond to the consultation if affected by the PFAS restriction, which opens on 22 March 2023,
Respond to the RAC and SEAC opinions when that consultation opens in approximately 12 – 15 months.
Stay Ahead Of Regulatory Changes
Accelerate your ability to achieve, maintain & expand market access for all products in global markets with C2P – Your key to unlocking market access, trusted by more than 300 of the world's leading brands.
C2P is an enterprise SaaS platform providing everything you need in one place to achieve your business objectives by proving compliance in over 195 countries.
C2P is purpose-built to be tailored to your specific needs with comprehensive capabilities that enable enterprise-wide management of regulations, standards, requirements and evidence.
Add-on packages help accelerate market access through use-case-specific solutions, global regulatory content, a global team of subject matter experts and professional services.
Accelerate time-to-market for products
Reduce non-compliance risks that impact your ability to meet business goals and cause reputational damage
Enable business continuity by digitizing your compliance process and building corporate memory
Improve efficiency and enable your team to focus on business critical initiatives rather than manual tasks
Save time with access to Compliance & Risks' extensive Knowledge Partner network
Book Time With Our Team
Learn how C2P can help you stay ahead of global Apparel regulatory changes and achieve uninterrupted market access.