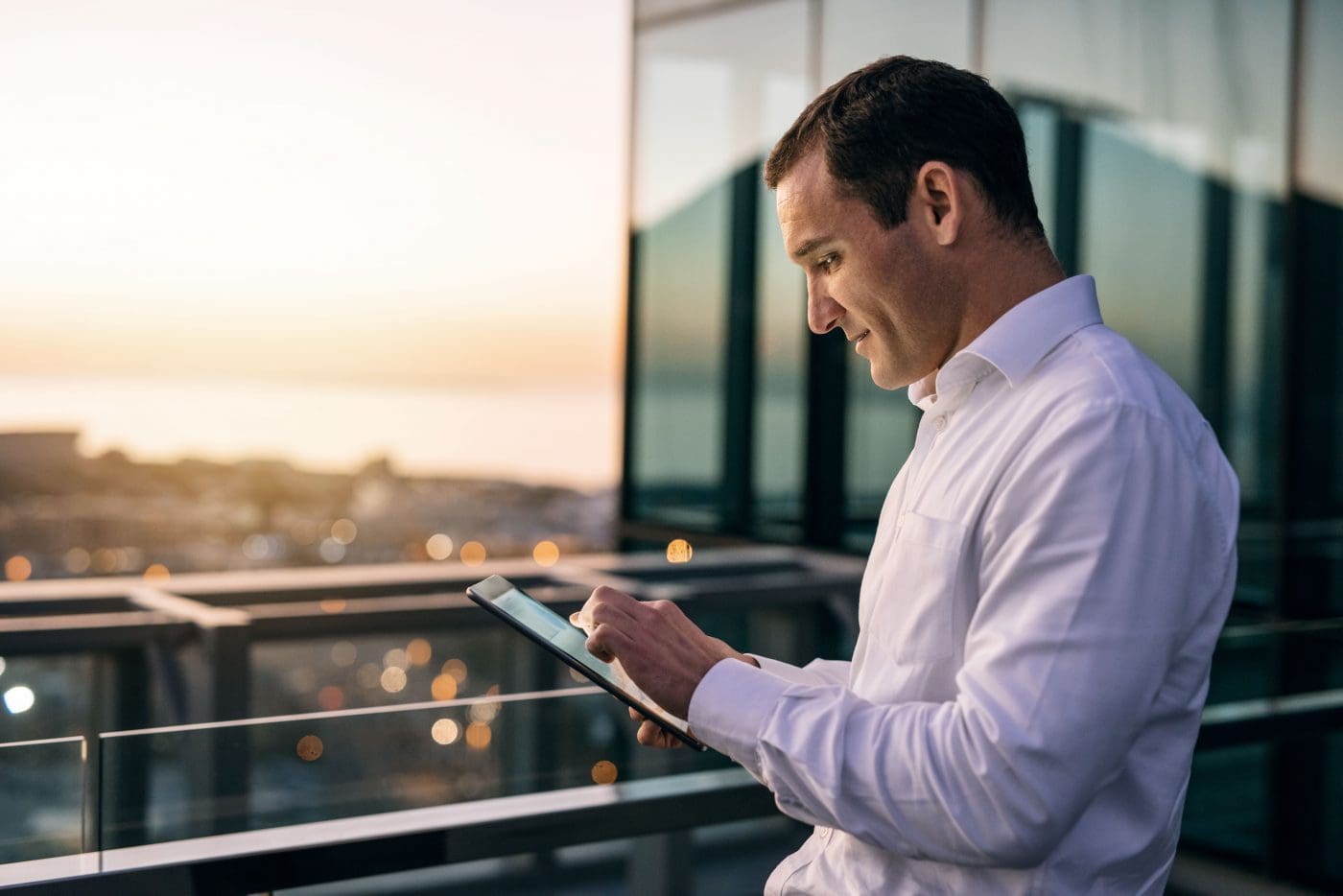 C2P Product Spotlight: June 22
We are excited to bring you some key feature enhancements to C2P that will help simplify your product compliance process.
Custom Assessments:
You can now add detailed, company-specific information on each impact assessment
Helps you record inputs like recording risk levels, review status, key dates, etc.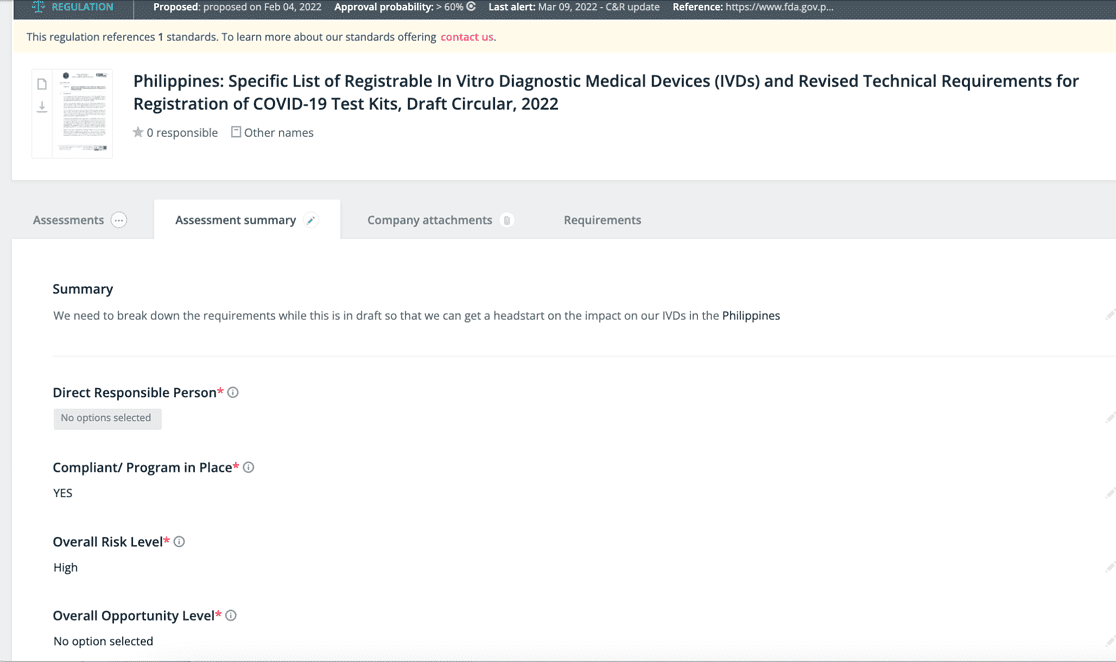 New Filter Capabilities:
You can now refine the content of your inbox and the content alerts that come your way using 'Inbox and email alerts' section.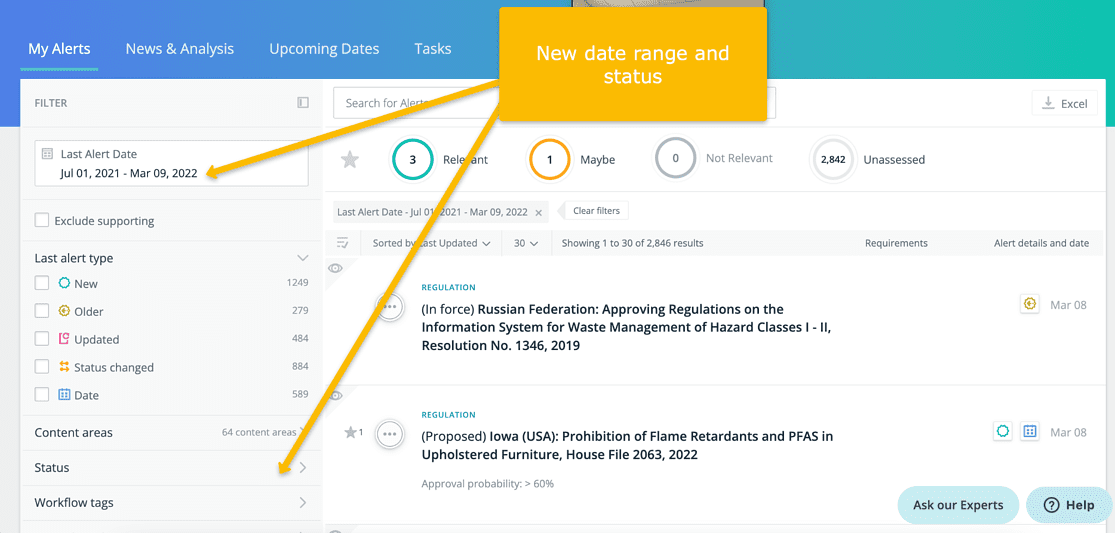 New Regulatory Trends Display:
You can make use of the new display options to showcase the changes in the regulations and the impact they have on the business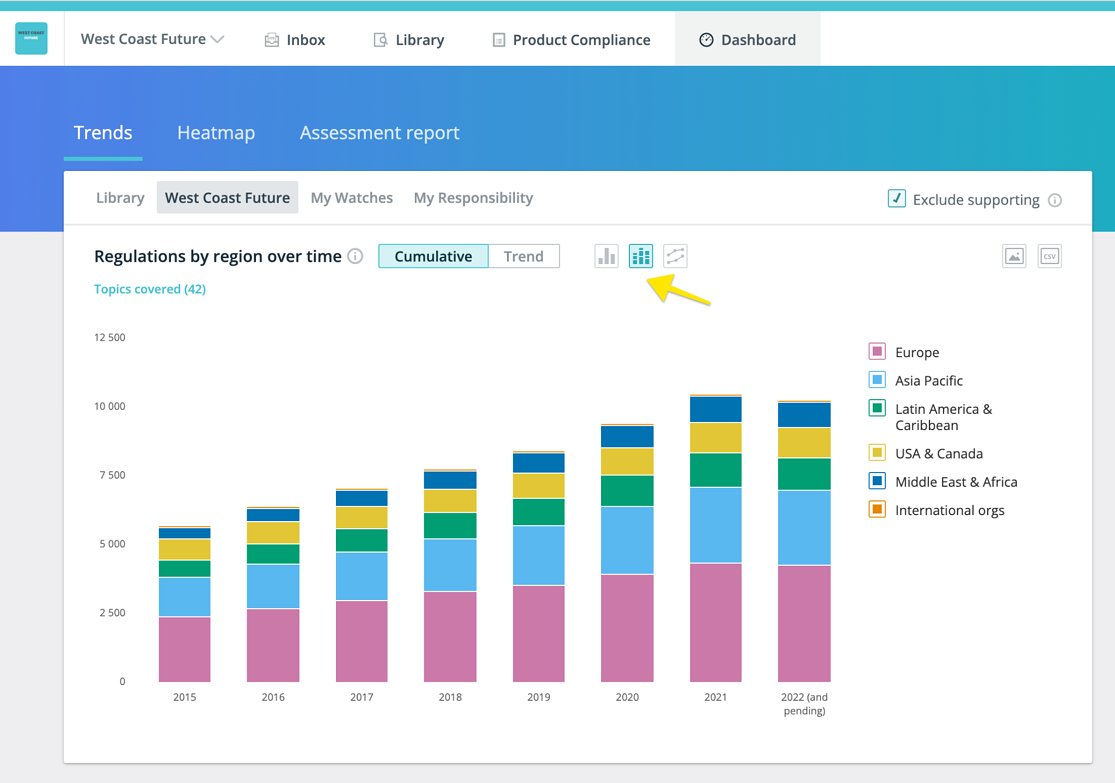 Upload Your Product Image To Product Compliance Spec:
You can now upload the product image into the compliance spec
This allows you easily group the specs associated with the same product, yet differing based on attributes or market selection.

Select Your Own Markets When Creating A Spec:
When creating or editing a Product Compliance spec, you can now use your own company market definitions.
If your company does not have its markets defined in C2P please contact our Client Success team to help you set-up this useful and time saving feature.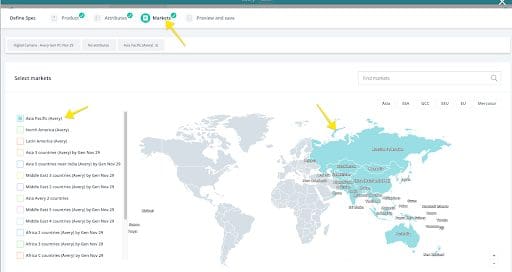 Assessments Can Now Use Hierarchical Tags:
You can tag and scope regulations and requirements to an organizational hierarchy.
To allow the full benefit of the hierarchical organizations, we have also enhanced the facets search to apply hierarchical rules.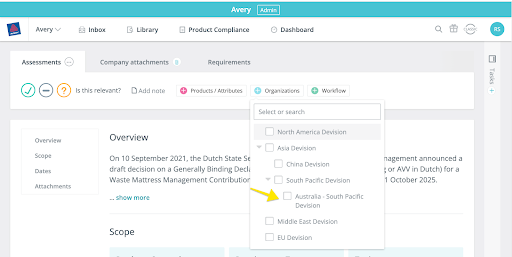 Market Insights straight to your inbox
Join 30,000+ product compliance & market access experts around the world