C2P Product Spotlight – Q1 2023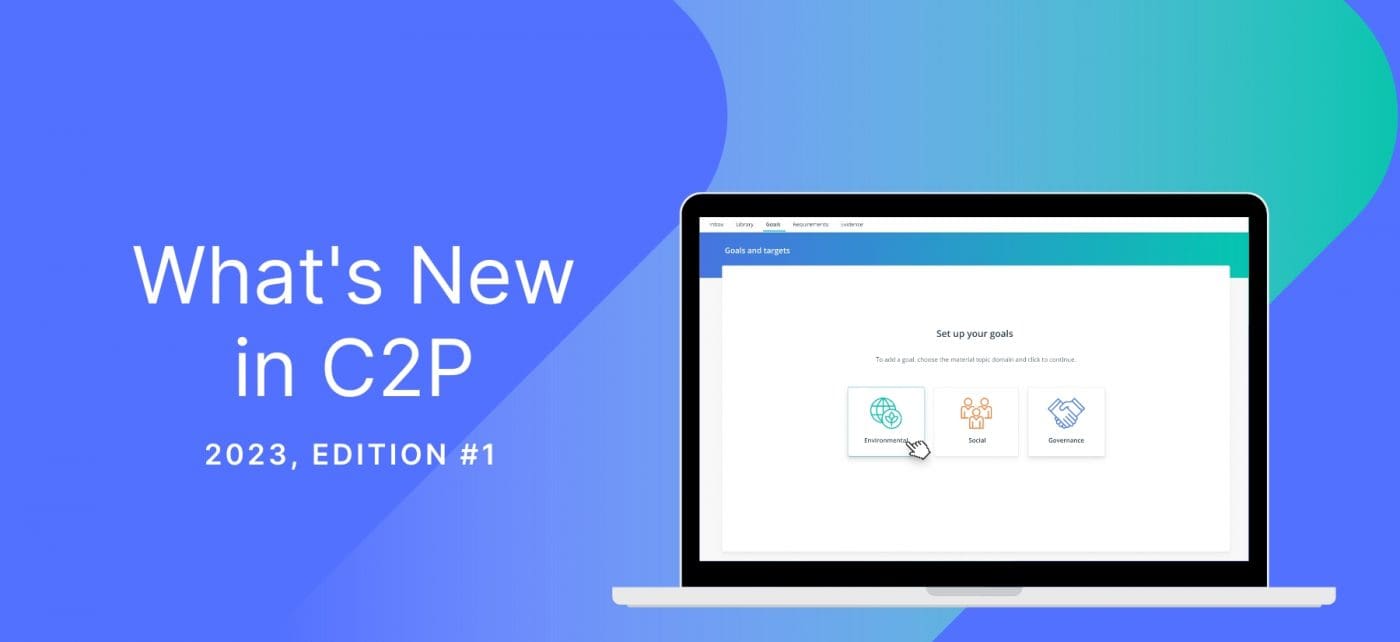 Compliance & Risks has announced new updates for its C2P product in Q1 2023, designed to enhance the user experience and streamline compliance processes.
ESG Solution
Last week on March 15th we were excited to launch our new enterprise SaaS ESG Solution. Our new ESG Solution helps you seamlessly implement a company-wide ESG strategy.
Define ESG priorities & manage company-wide ESG goals
Prove compliance to investors, auditors & regulators
Stay on top of evolving ESG Regulations
Learn more about the Features & Benefits of our ESG Solution here or speak to a team member today about your ESG Compliance needs.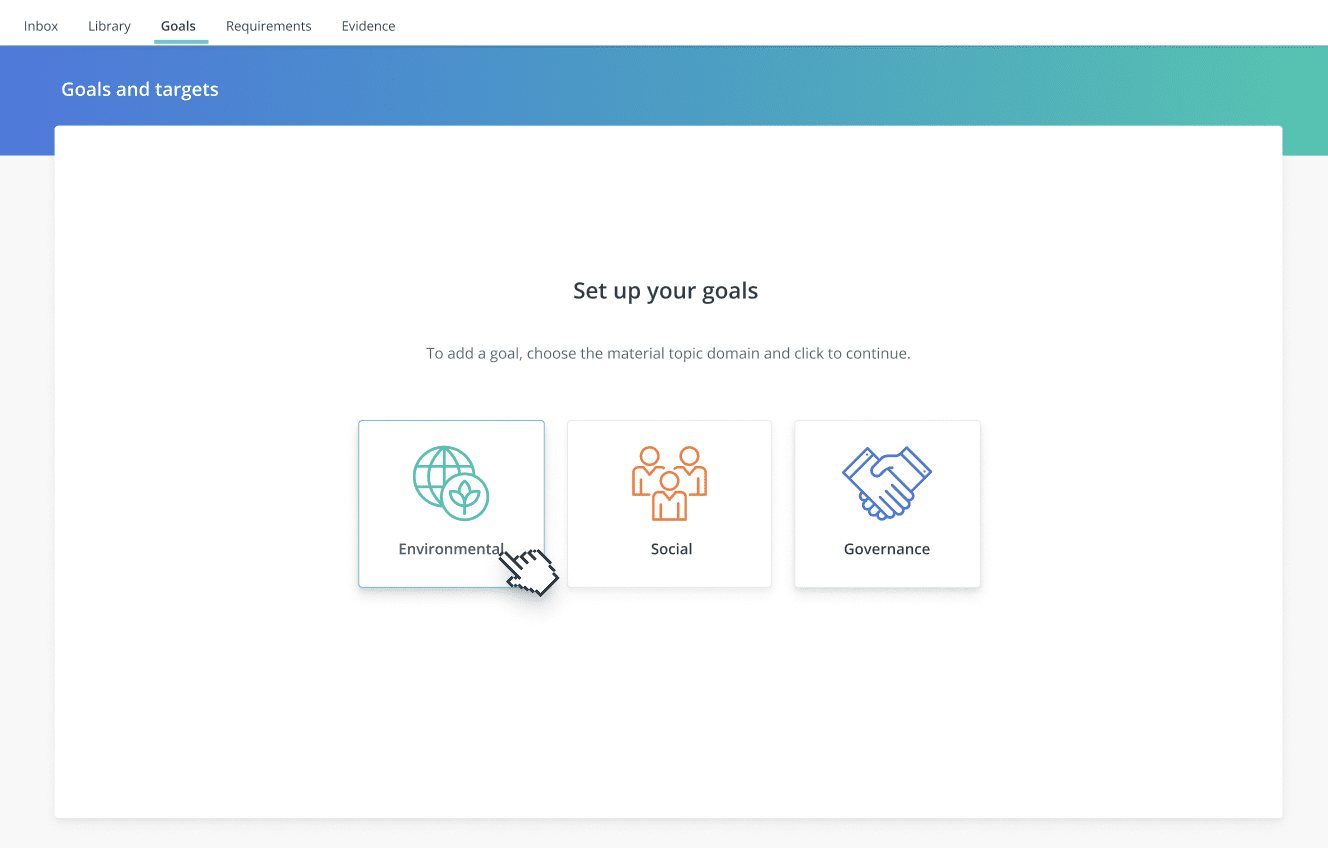 Auto Save Spec During Creation
It's painful to lose your work and we agree. This new update allows you to resume creating the spec even if the page is refreshed. This helps you create specs efficiently by auto-saving it as you work away on C2P.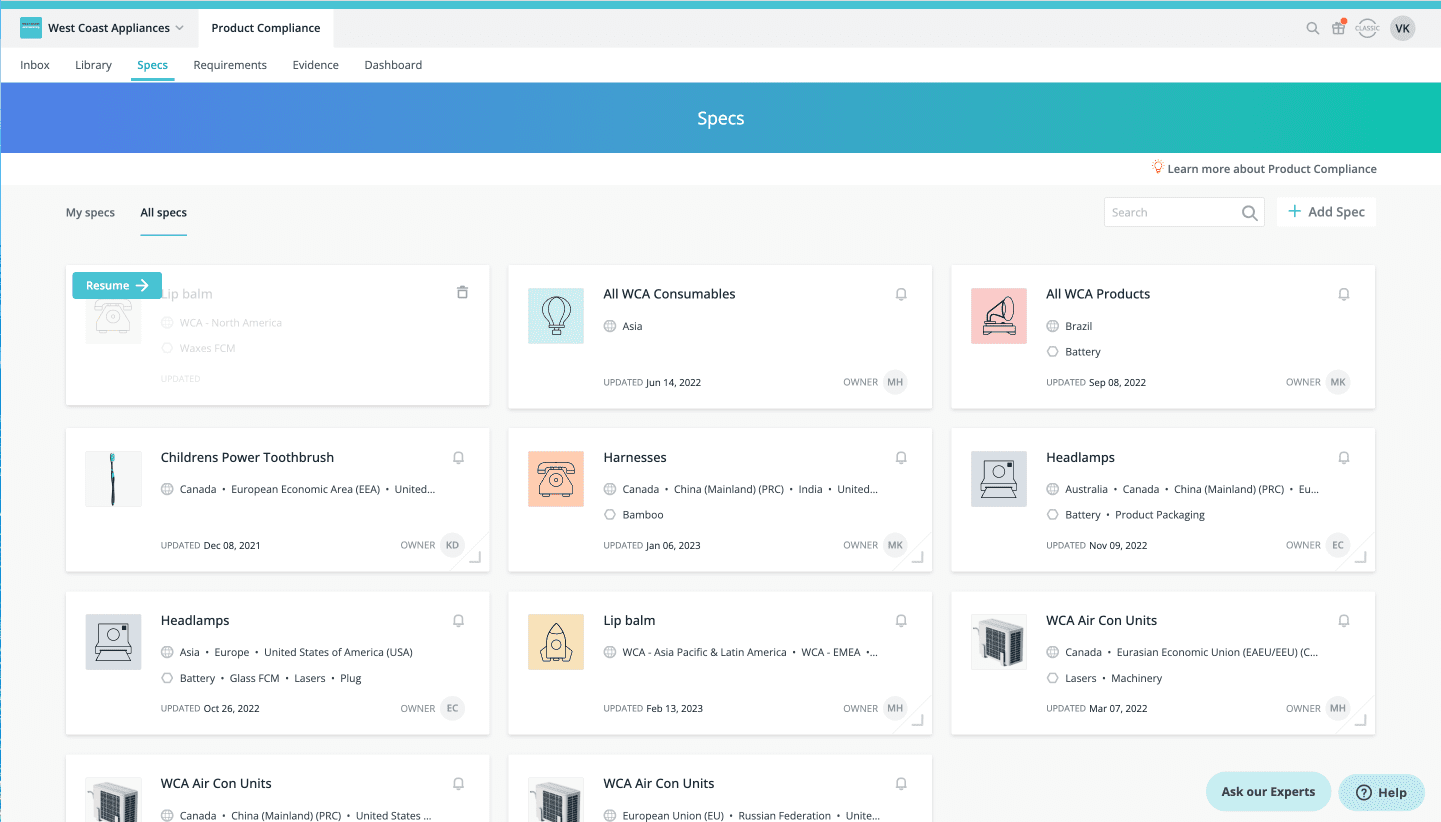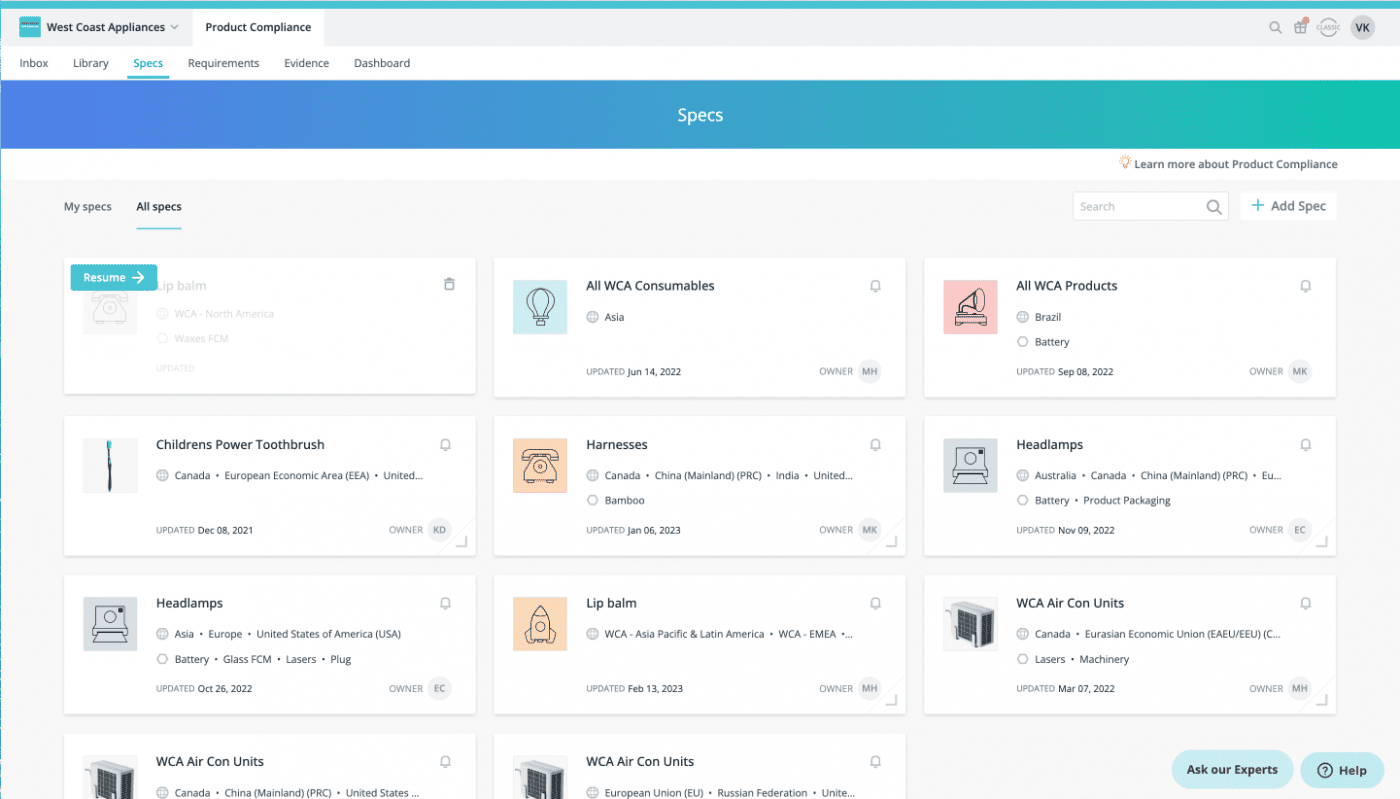 Automatic Validation When Linking Evidence To Requirements
Accuracy is essential while linking evidence to requirements or vice versa. This new update gives you an alert if you link a piece of evidence to a requirement that does not refer to the same product family.
This prevents users from accidentally linking wrong evidence or not scoping the evidence correctly.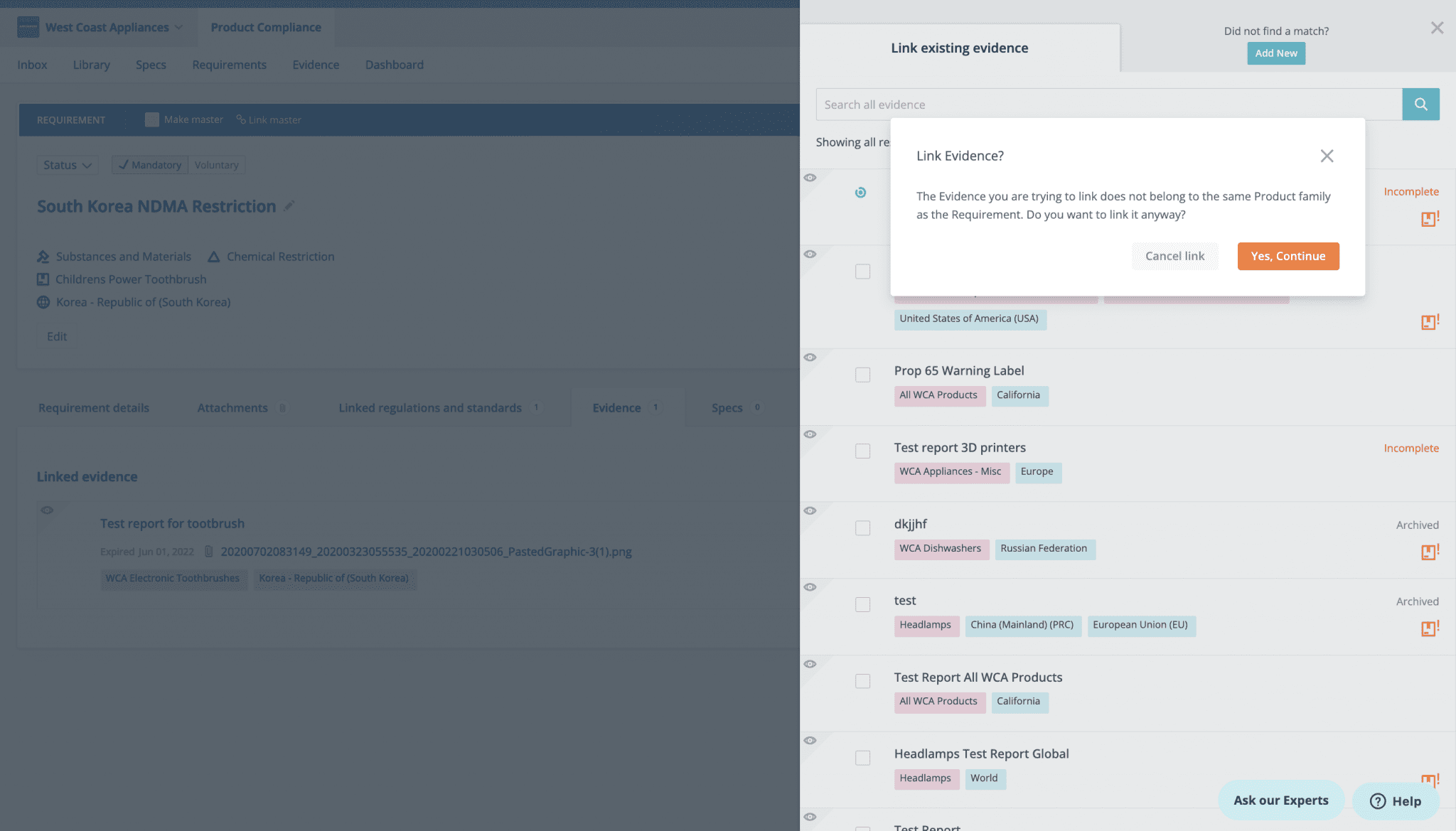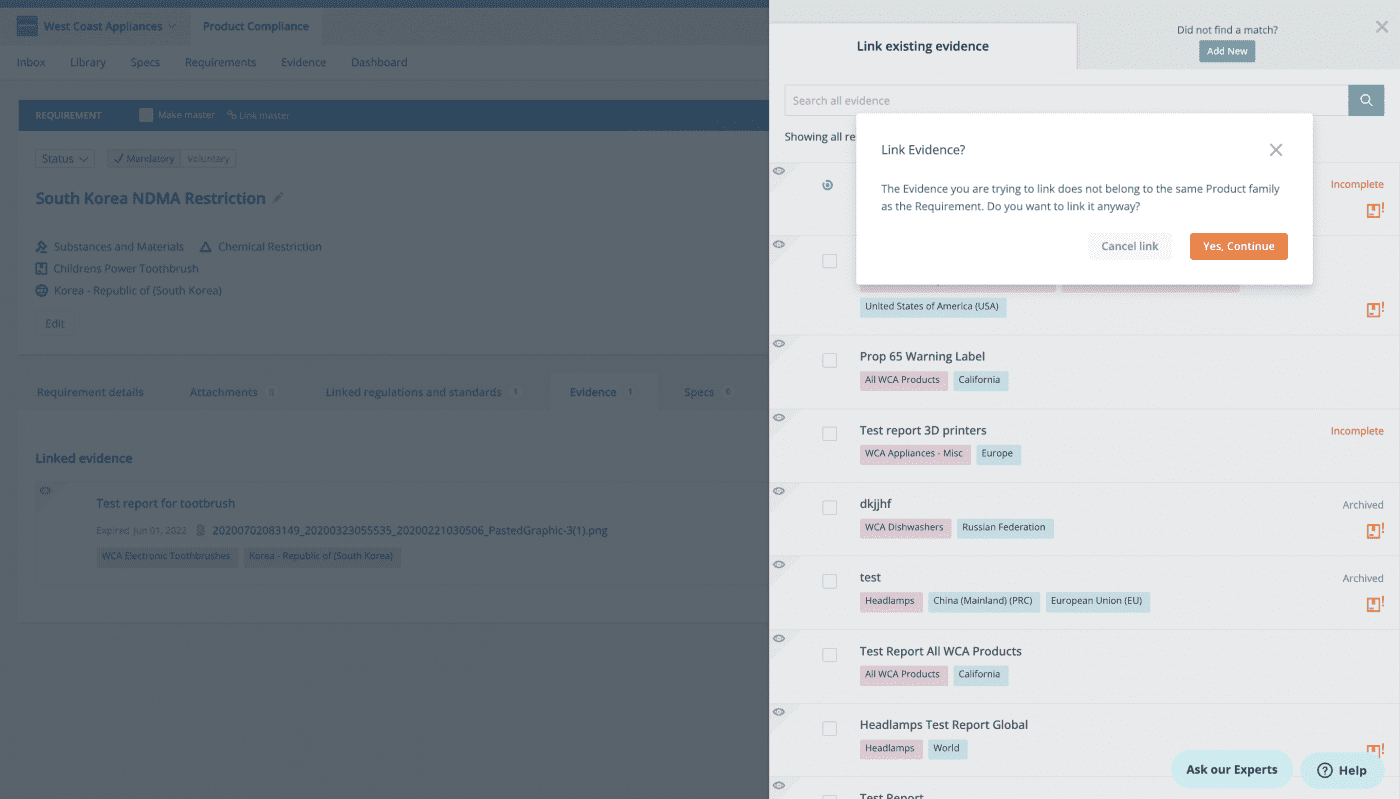 Discover other recent updates.
In recent C2P Product Spotlights, we introduced New Navigation and Improved Alerts and a New Regulatory Trends Display plus much more.
As always if you need support or have feedback you can contact our client success team via Help in C2P or at support@complianceandrisks.com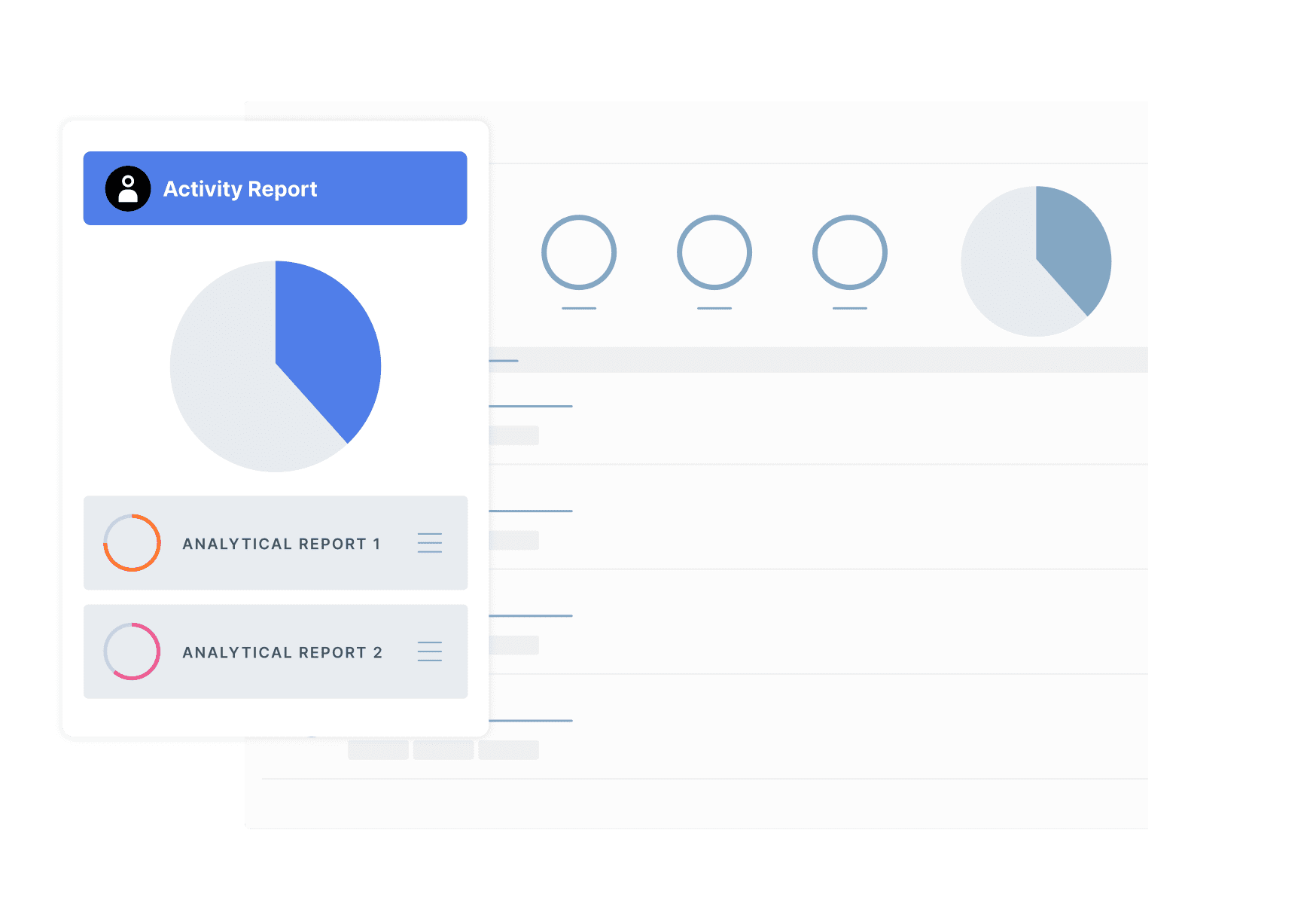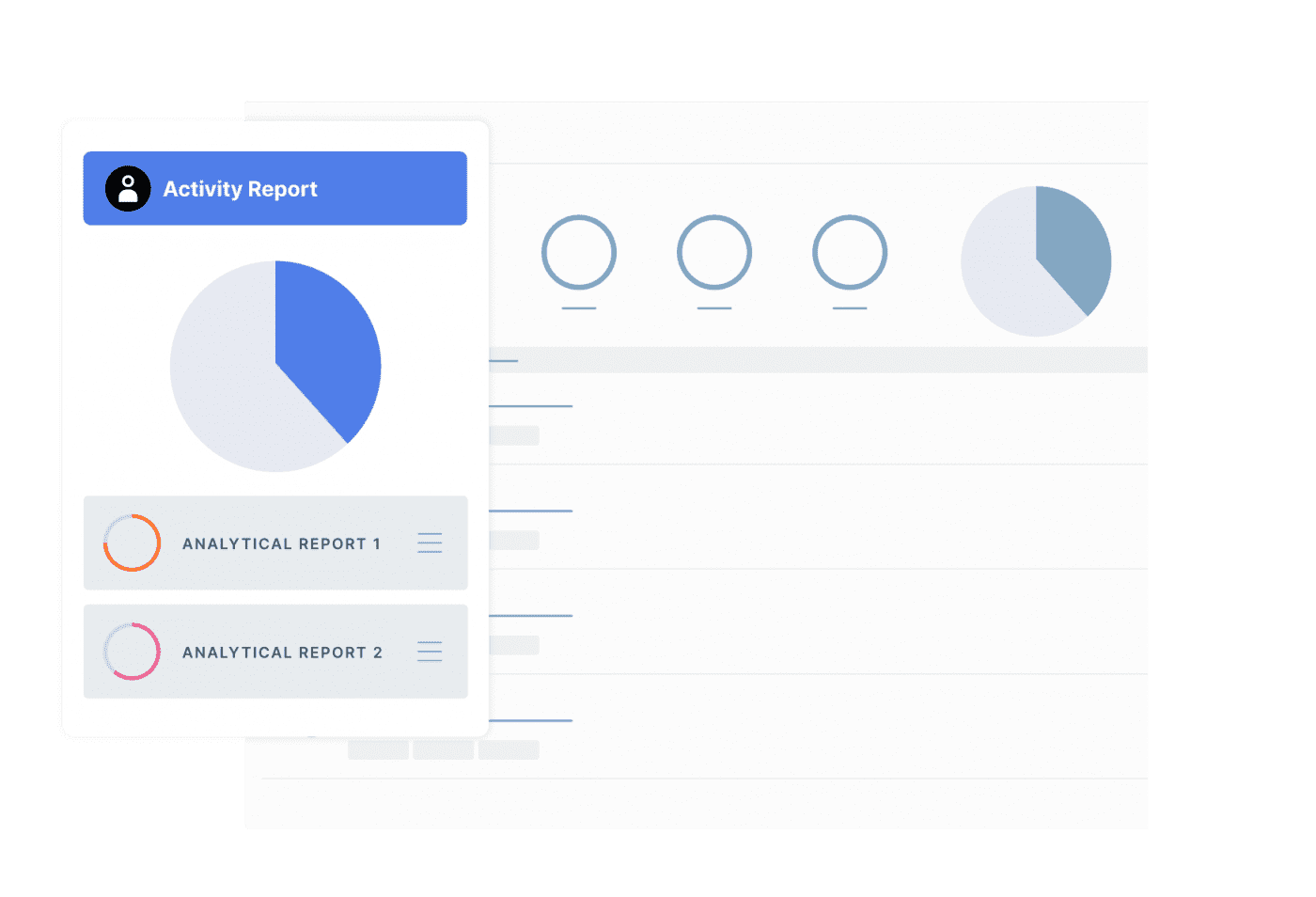 See C2P In Action
Join us for a bite-sized high-level product compliance solution demo to witness the true power behind the C2P.