C2P Product Spotlight – Q3 2022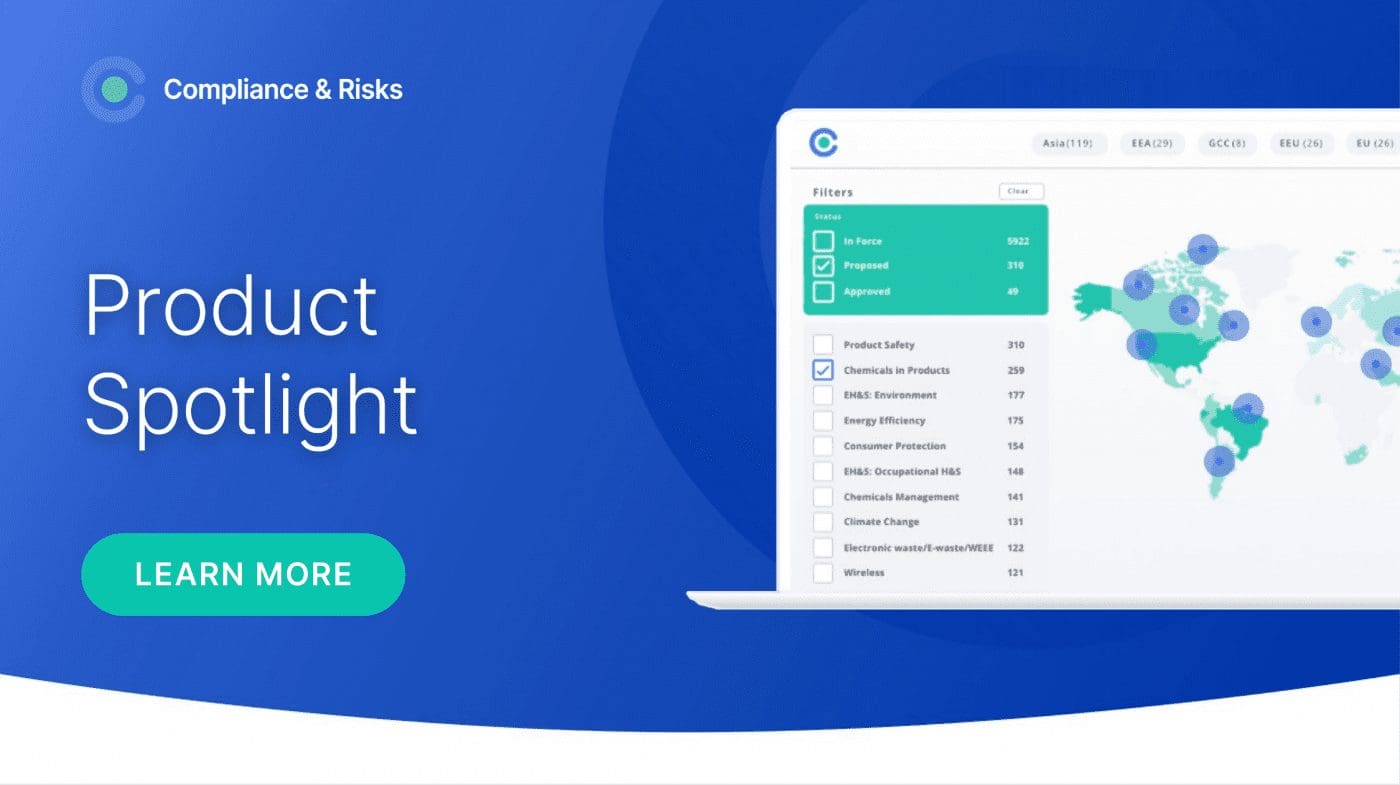 We are excited to bring you some key feature enhancements to C2P that will help you manage more than just regulations and standards, evaluate the impact of regulations and standards on your products, and better tools to manage your C2P preferences.
Filter spec by product attribute
You can now filter your product compliance spec by product attributes. This helps you understand how each part of your product is impacted by regulation and can highlight how some attributes are more heavily regulated than others.
Create a custom dates report
You can also filter your requirements list by any custom dates contained within your requirements. This can help you understand which important dates are coming soon, increasing the lead time to implement key requirements that affect your products.
New Navigation:
We are enhancing the top navigation in C2P to make it easier to access key areas of the platform and support our Product Compliance and ESG solutions.
You can expect to see adjustments to the navigation in C2P over the coming weeks.


Add My Company Policies, Regulations, Standards To C2P:
You now have the ability to add, manage and track your own policies, standards and regulations in C2P.
This is a feature that many of our customers have requested recently, so now all users can manage internal policies alongside regulations, add their own interpretations, and understand how the ensuing requirements impact their products.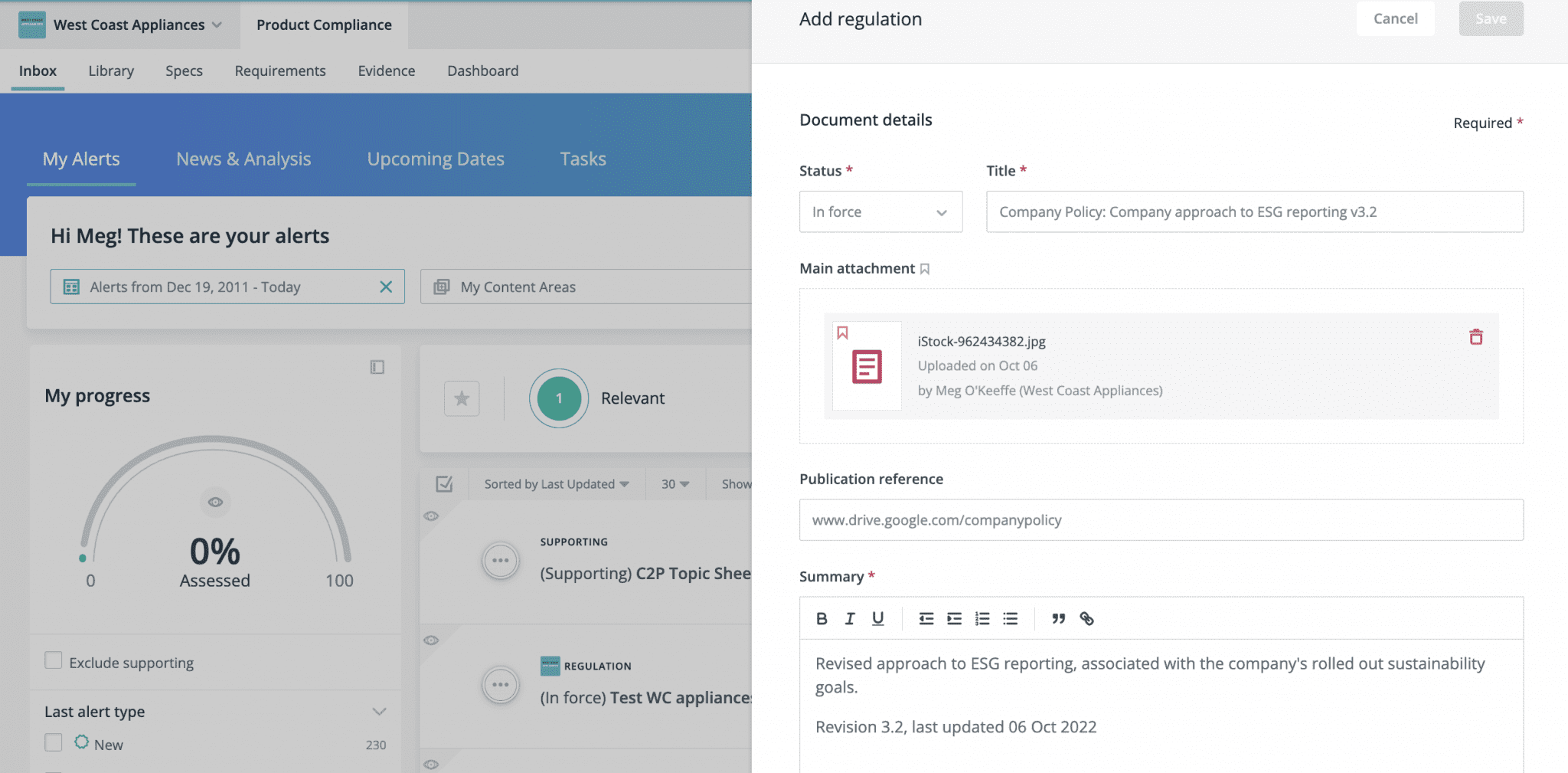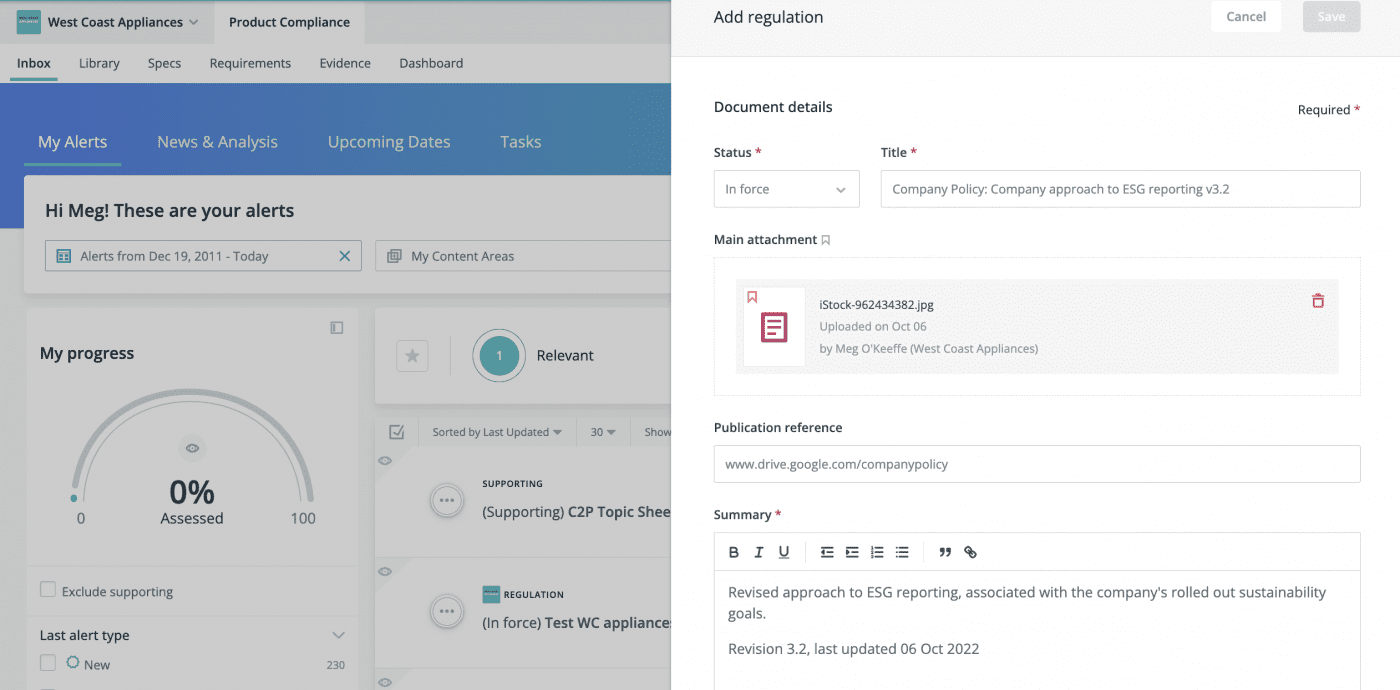 Manage Compliance To My Products In C2P:
In order to help you understand which of your products are impacted by regulations and standards, we have added the ability to map your company's products to C2P.
Having your company's products in C2P will allow you to easily understand which of your products are impacted by regulations and standards, and manage compliance to your products in product specs, requirements and evidence.
You can contact us via the help button in C2P to help get these set up or make changes.
Manage My Alerts, Landing Pages And Preferences:
We know that identifying all regulations and standards that are relevant to your products and markets is a time-consuming process.
New improvements to our profile section helps you with this, allowing you to easily configure the specific C2P content areas that you want to see in your alerts, landing pages and other preferences.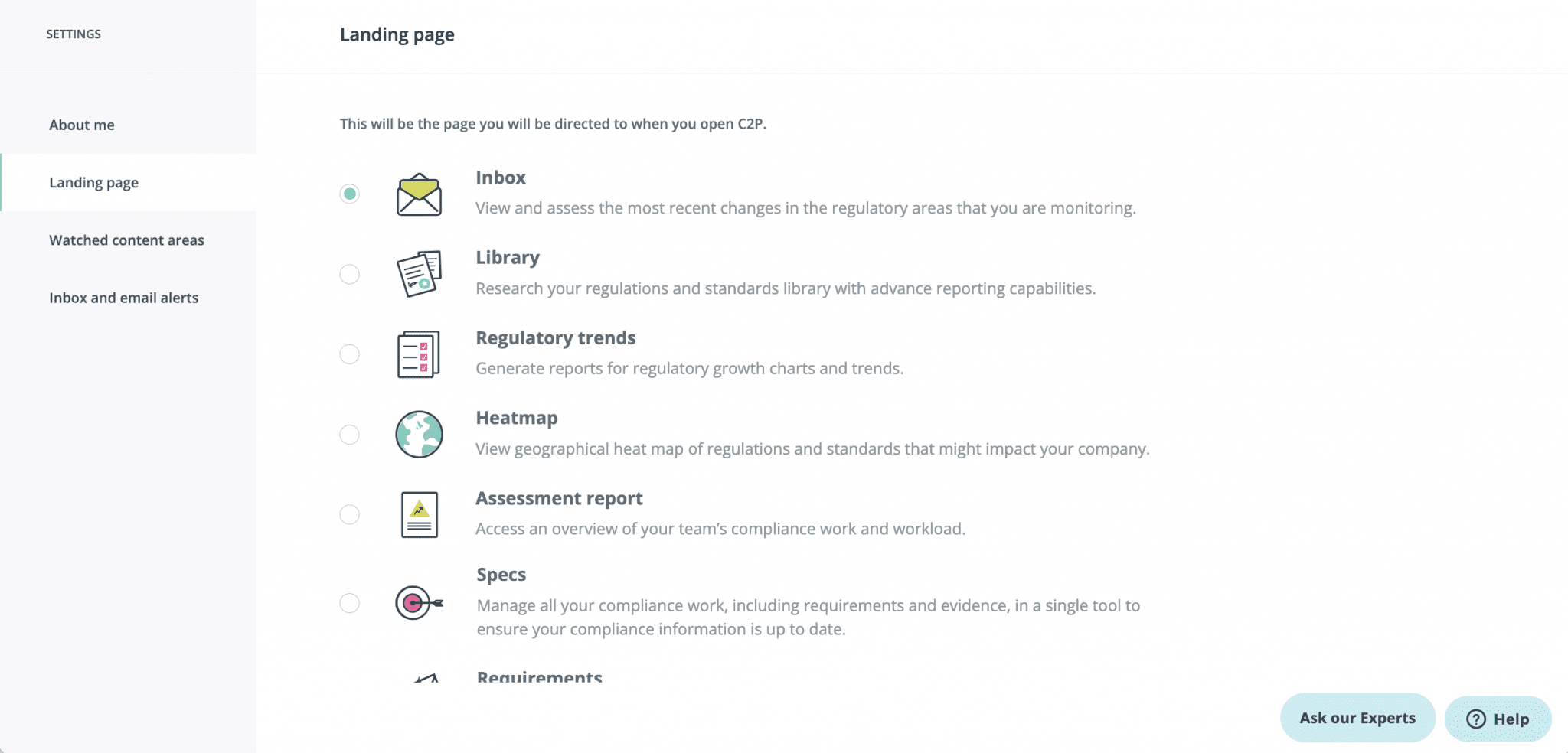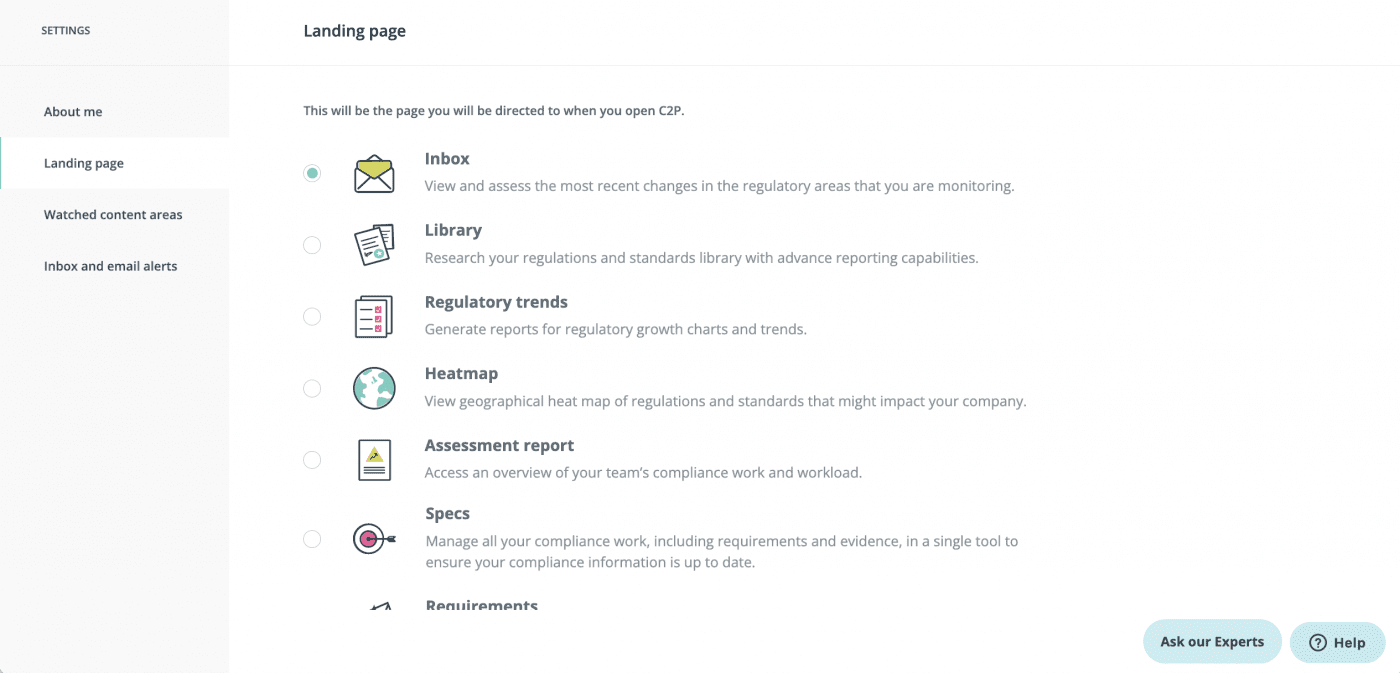 As always if you need support or have feedback you can contact our client success team via Help in C2P or at support@complianceandrisks.com.
Book Time With Our Team
Learn how C2P can help you stay ahead of regulatory changes globally and achieve uninterrupted market access.