C2P Product Spotlight – Q3 2023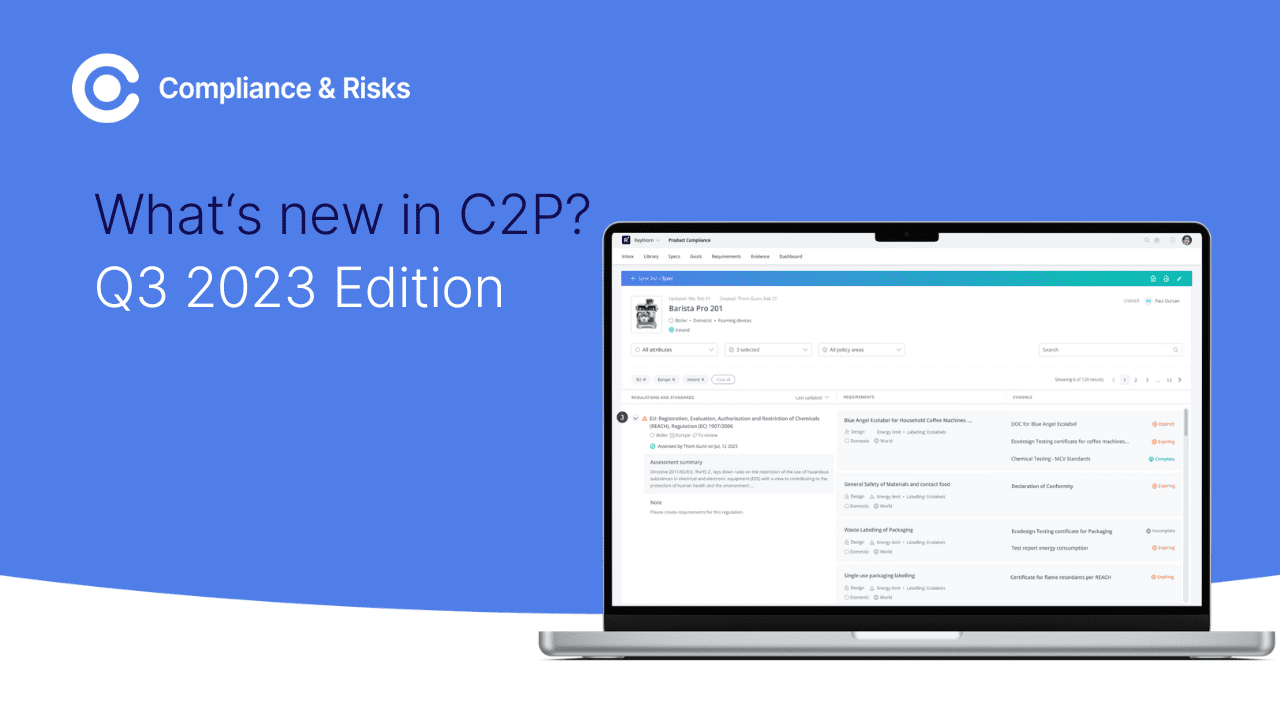 Compliance & Risks has announced new updates on C2P Platform in Q3 2023, designed to boost your compliance efficiency.
New ESG Content Areas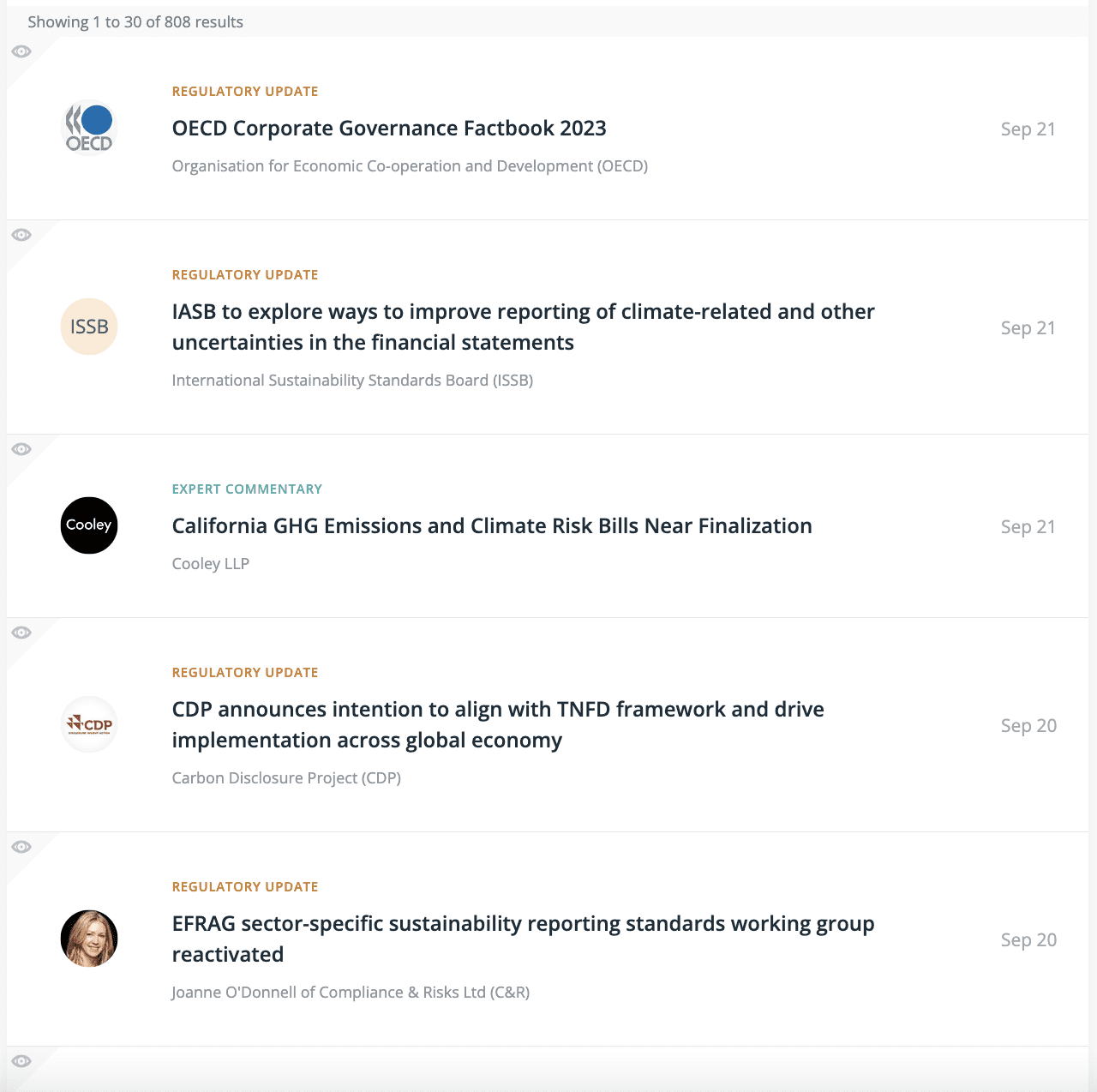 We just launched new Regulatory content across critical ESG areas,
Read our full Press Release here: Compliance & Risks Launches New ESG Regulatory Content
Workflows To Help Boost Your Compliance Processes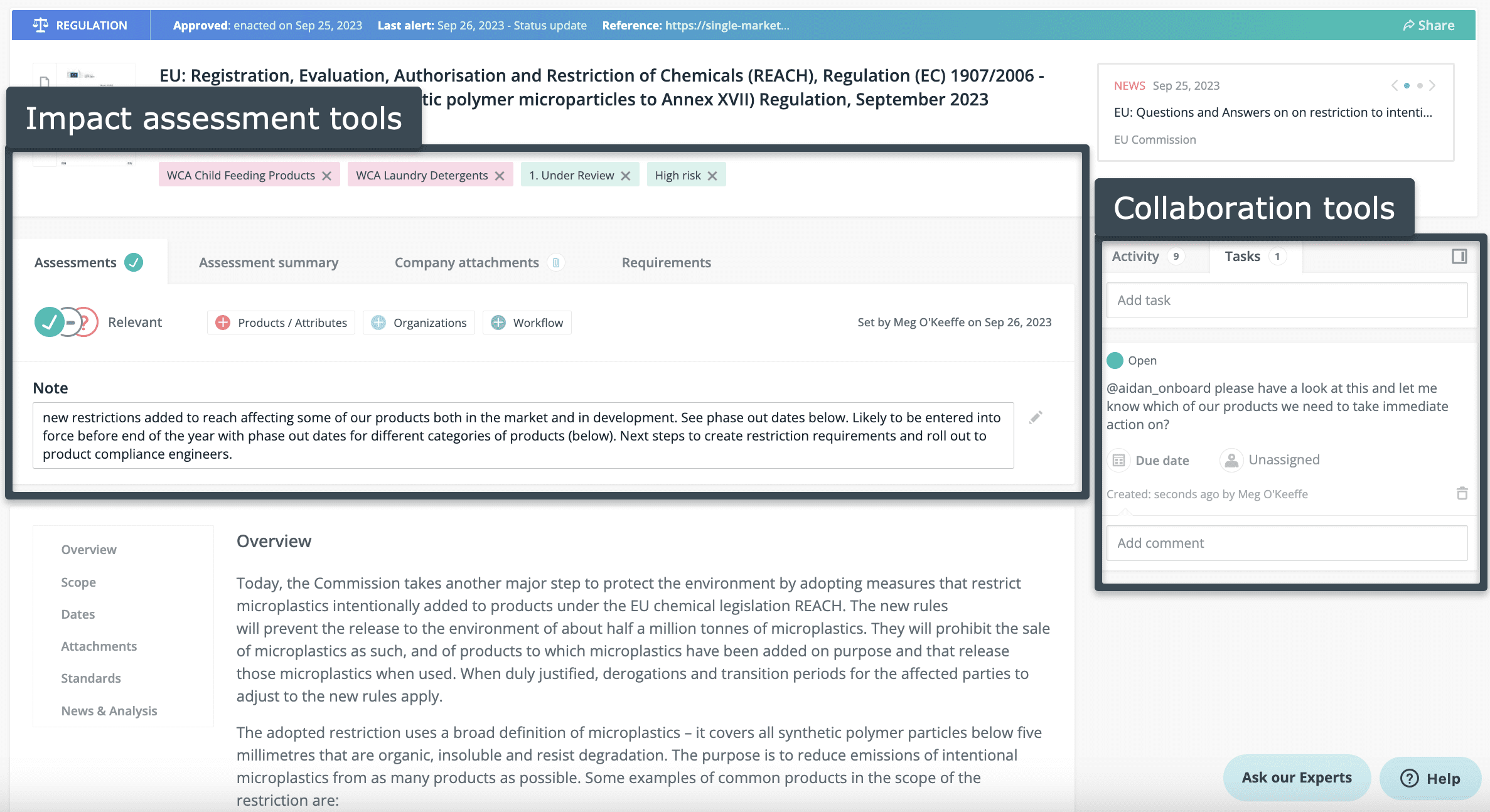 We are thrilled to feature our latest highlight – "Workflows" – designed to revolutionize the way you collaborate!
Focused & Efficient Compliance Efforts: Impact Assessment functionality enables users to direct compliance efforts precisely where needed, ensuring compliance process is streamlined and resources are dedicated to addressing specific areas impacted by the regulation.
Facilitated Collaboration: Collaboration features such as task management promote teamwork and collective understanding of the regulatory impact. Enhanced communication allows for knowledge sharing and cross-functional insights, improving the overall compliance process.
Holistic Regulatory Understanding: Users can comprehensively understand how a regulation affects their business by breaking it down into specific requirements. This structured approach ensures no aspect is overlooked, promoting a thorough grasp of compliance requirements.
Real-time Adaptation: With historical tracking and revision management, users can adapt to regulatory changes in real-time. This agility in responding to evolving regulations is crucial for maintaining compliance and business continuity.
Knowledge Retention and Transfer: The ability to document and record assessments ensures knowledge retention within the organization. Even as personnel change, critical compliance insights and historical data are preserved, preventing knowledge gaps.
Enhanced Regulatory Compliance Culture: The comprehensive toolkit cultivates a culture of compliance within the organization. It encourages a proactive approach to regulatory adherence and fosters a deep understanding of the impact of regulations on products and operations.
Consolidate Your Product Portfolio View With Regulations in Spec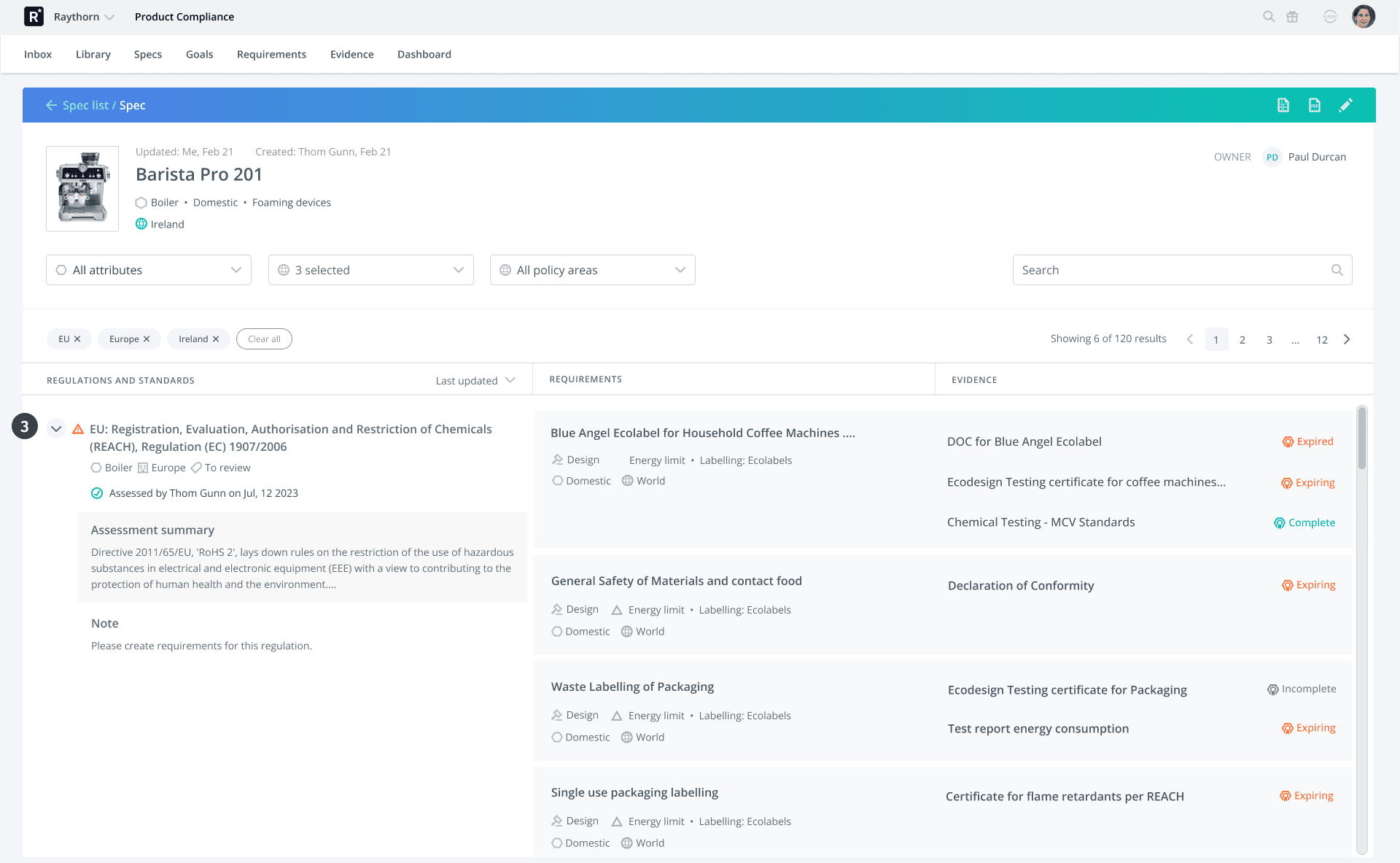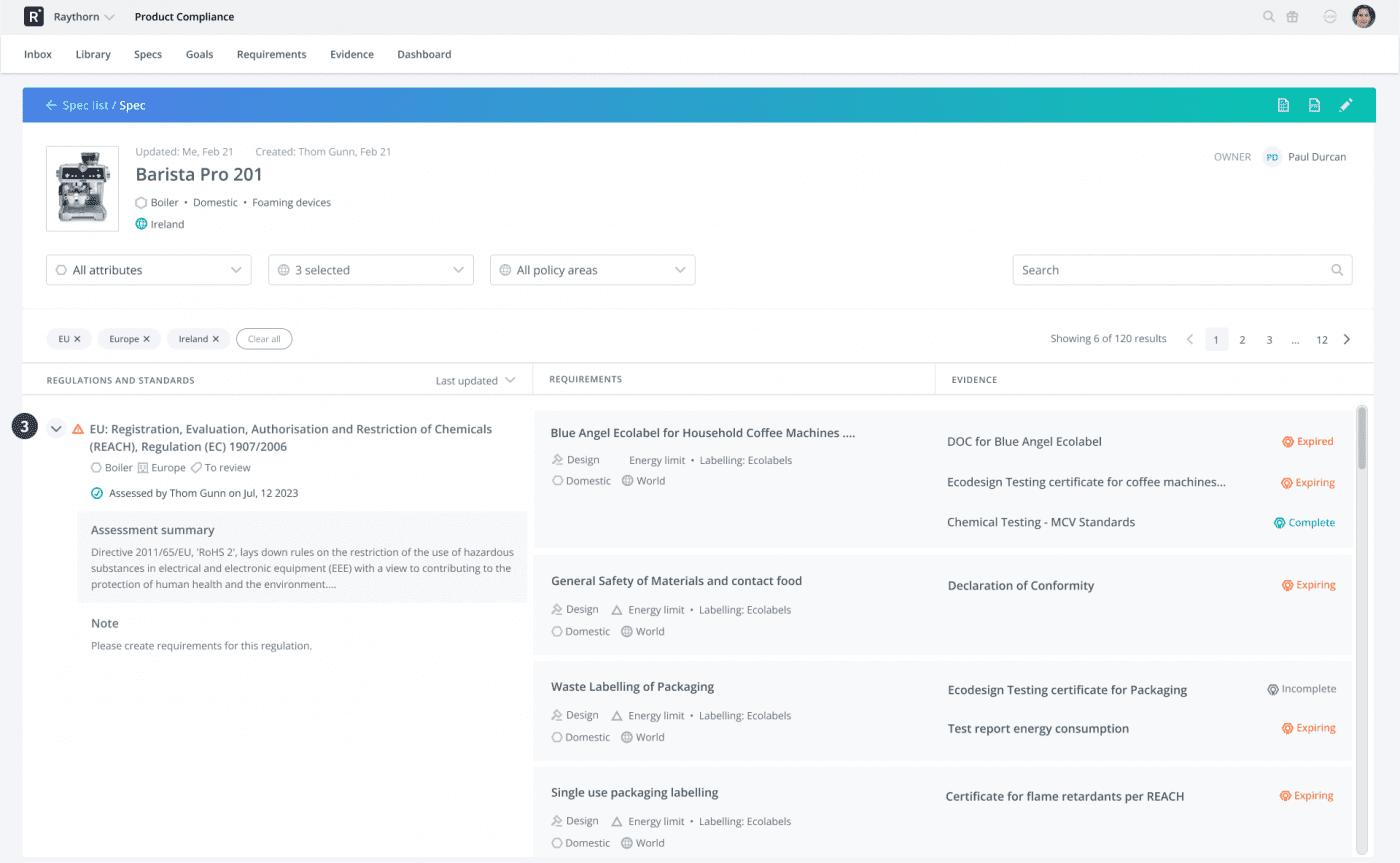 Holistic compliance management for portfolio: Viewing all regulations and internal policies across your entire product portfolio enables you to have comprehensive and holistic understanding of your legal obligations. This also allows you to see how you are achieving compliance for each regulation with your full list of requirements. Finally, it enables you to know which regulations you are compliant with – once you have curated all the relevant evidence.  
Proactive compliance planning: Seeing regulatory obligations for your entire product portfolio and the various attributes in each product enables proactive planning. You can ensure all regulatory and internal policy areas are documented in advance, develop strategies to address them, and align your compliance roadmap with business goals. This proactive approach helps minimize risk of compliance gaps or last-minute scrambles.
Compliance risk management: Viewing regulatory obligations for your entire product portfolio helps you assess compliance risks at a broader level. You can identify any potential areas of high risk due to a change in regulation, understand a clear impact across the product portfolio, and prioritize the change according to the impact. proactively. This proactive risk management approach helps mitigate potential compliance issues and reduces the risk of penalties or reputational damage.
Achieve compliance excellence with ease! Ready to Experience Proactive Compliance Excellence? Talk to your Account Manager today.
Custom Excel Reports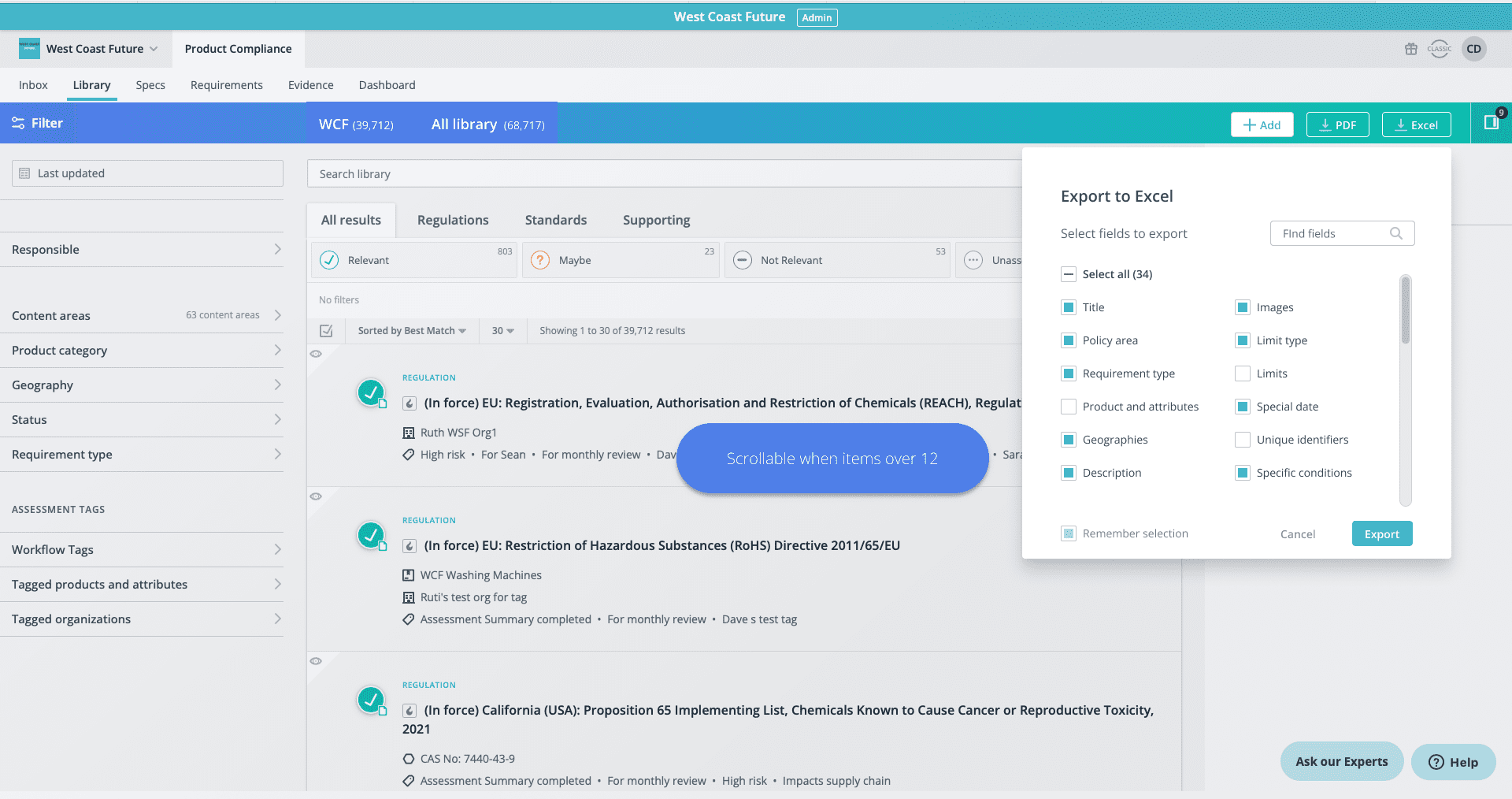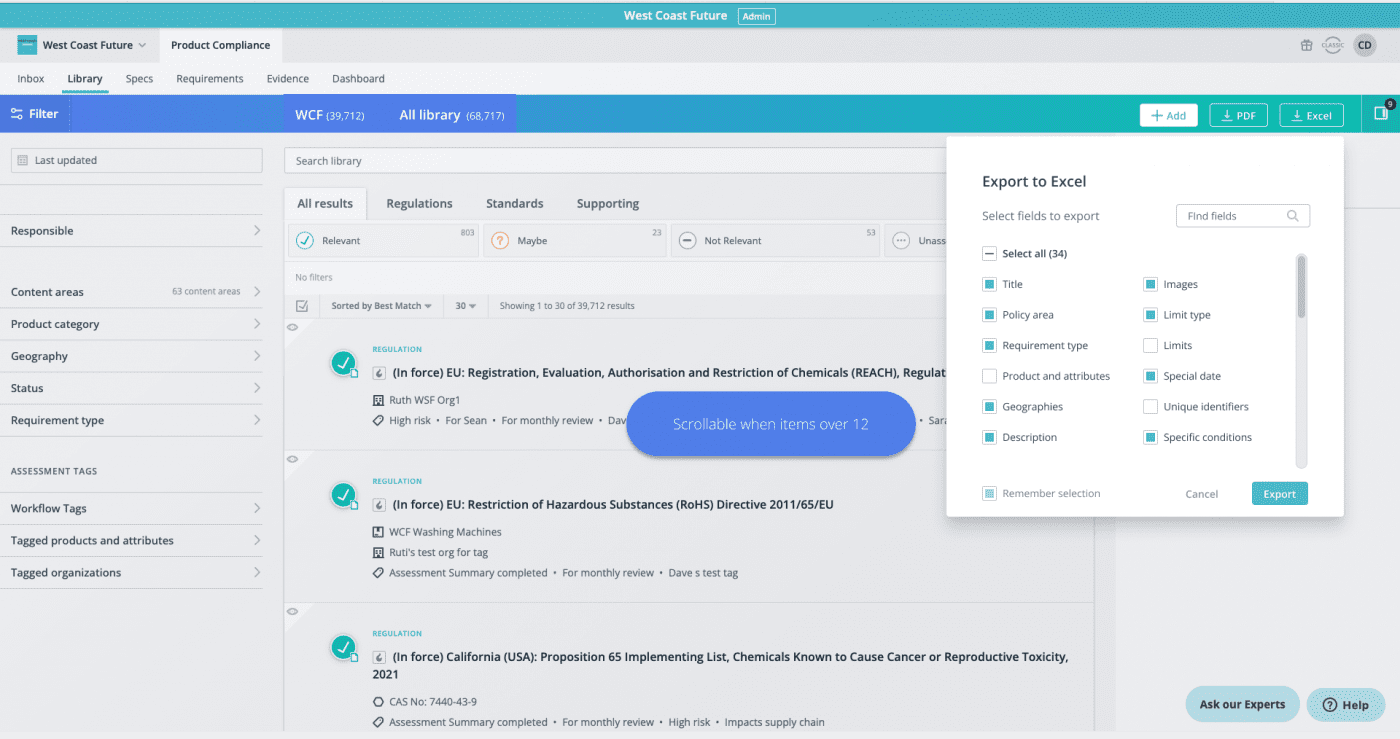 Today, we are thrilled to introduce you to a much asked for feature in C2P – Custom Excel Reports, to facilitate effective compliance reporting to all stakeholders.
Customized Reporting: Users can generate customized reports using Excel, tailoring them to specific audiences and objectives. This is valuable for creating reports that match their preferences and requirements for compliance managers, other departments or stakeholders.
Custom reports are needed when needed to present compliance information to different stakeholders for different needs. I.E Reporting on regulatory information within the compliance team, reporting on compliance needs with non-SME outside the compliance team etc.
Discover other recent updates.
C2P Product Spotlight – Q2 2023
C2P Product Spotlight – Q1 2023
As always if you need support or have feedback you can contact our client success team via Help in C2P or at support@complianceandrisks.com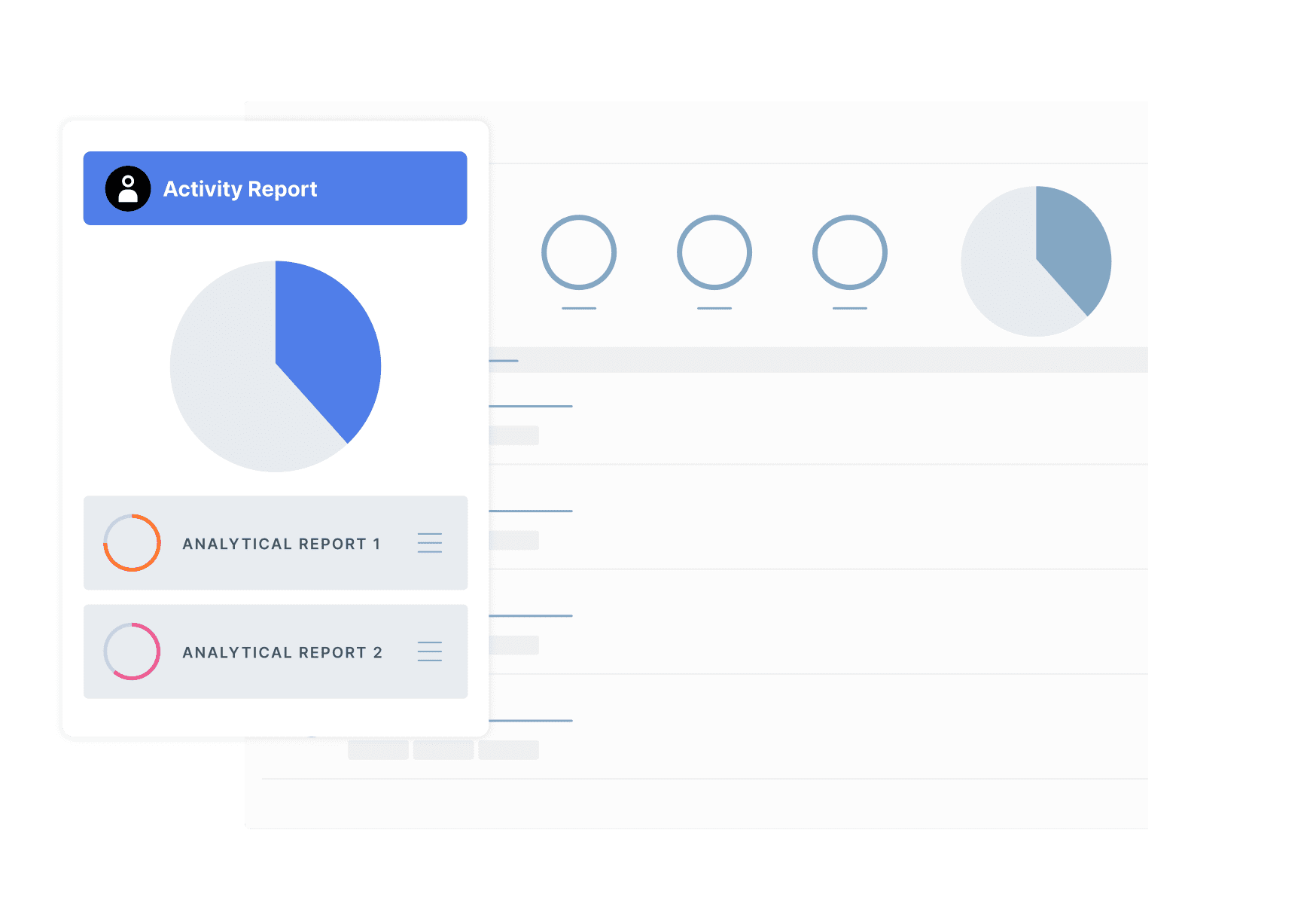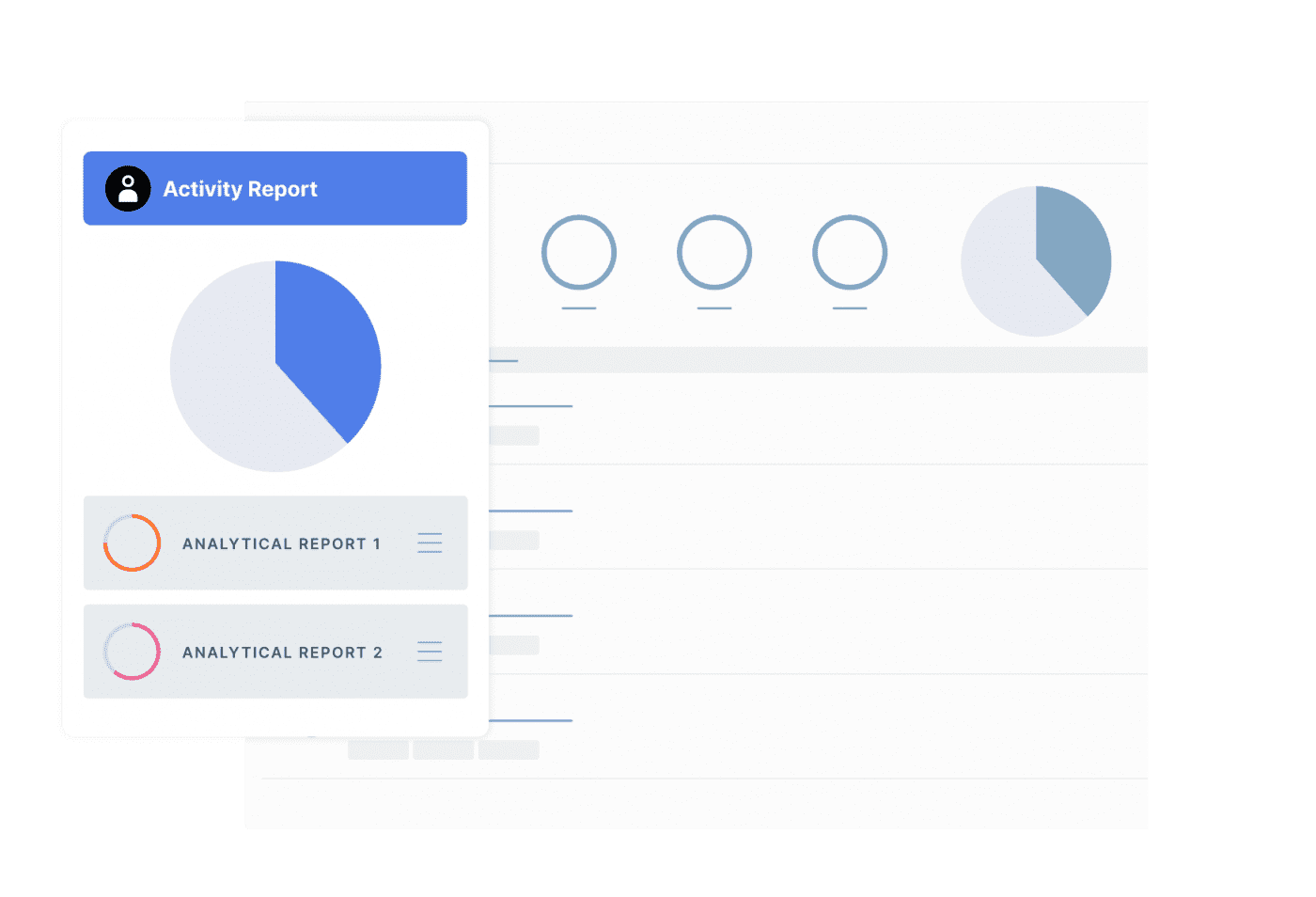 See C2P In Action
Join us for a bite-sized high-level product compliance solution demo to witness the true power behind the C2P.