In Practice Series – How To Be An ESG-Conscious Product Manufacturer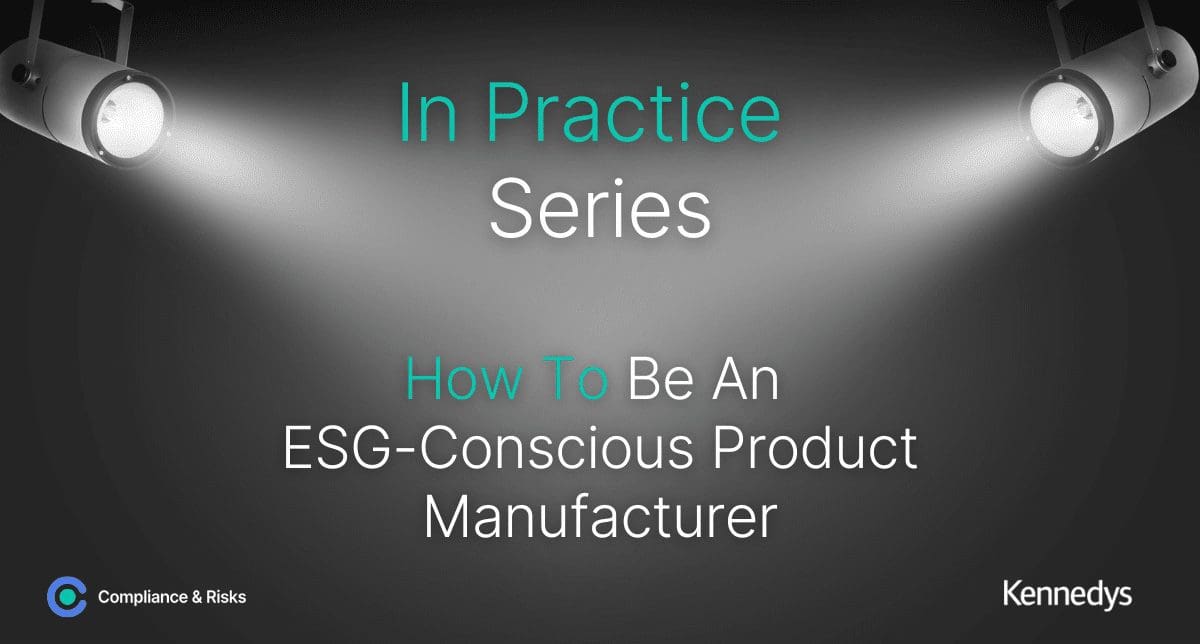 The Legal Issue:
Environmental, social and governance (ESG)-type obligations are increasingly imposed on actors in the modern product supply chain.
Such obligations impact all stages of the product lifecycle and additionally impose subject-matter specific reporting obligations on companies in respect of these matters.
The Legal Framework:
Some examples of existing and proposed mainstay obligations, using the EU as a reference point, include: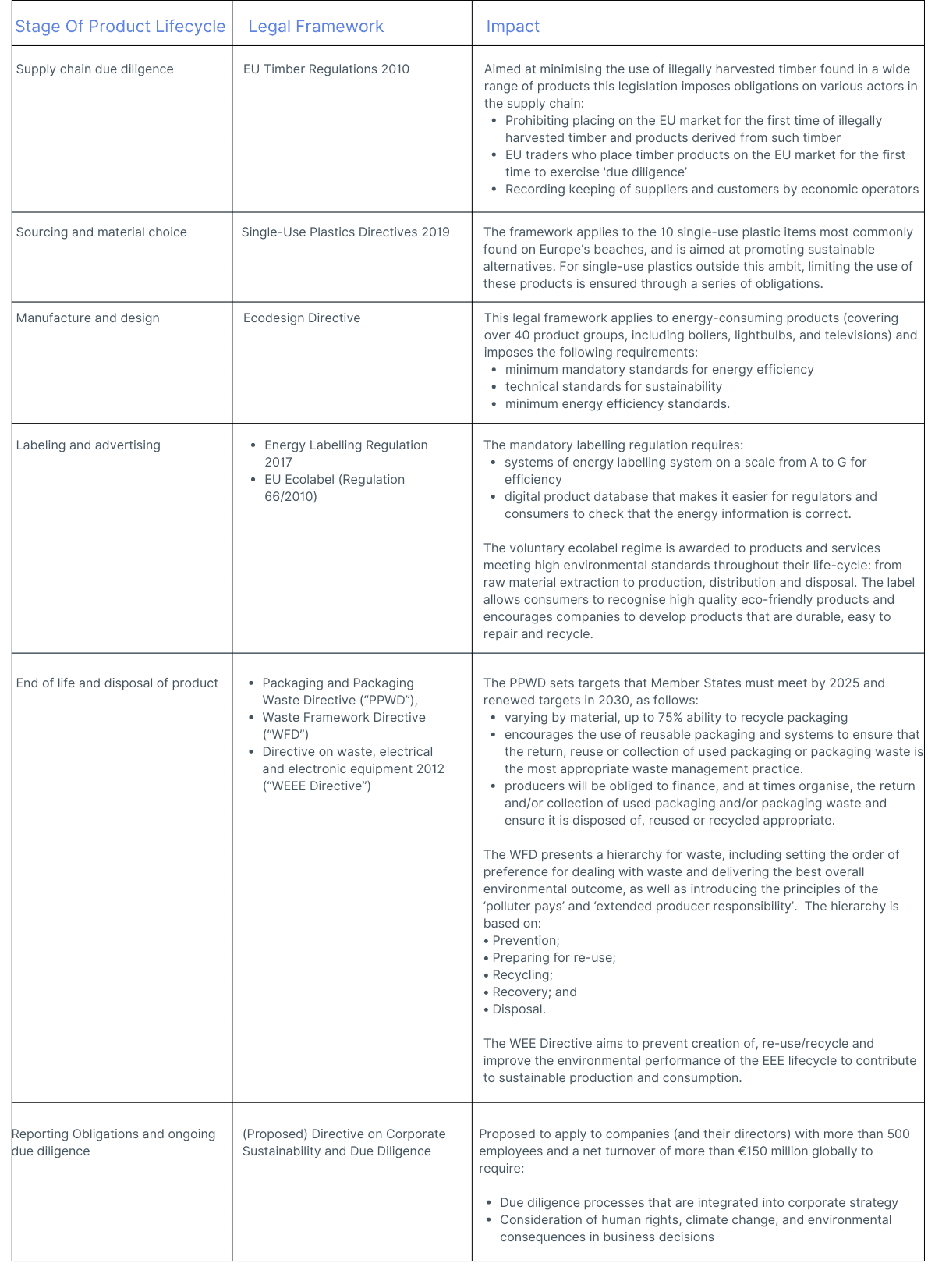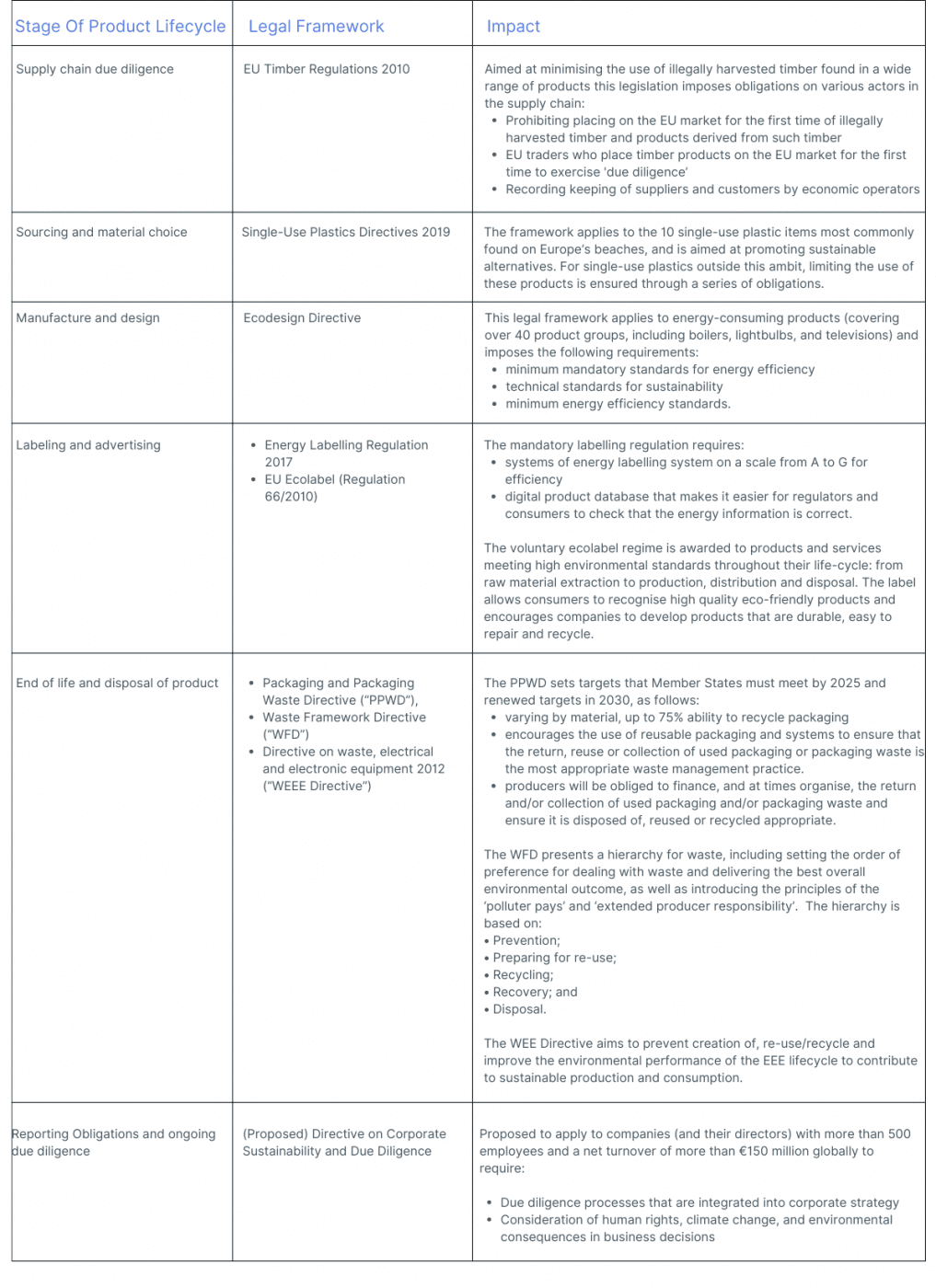 The Regulatory Trend:
A snapshot from C2P showing the growth in ESG and sustainability related regulations across a number of key policy areas from 2014 to 2021. The rapidly increased acceleration of regulatory requirements and reporting obligations can be especially observed within the last two years, highlighting that ESG-type obligations are increasingly imposed on actors in the modern product supply chain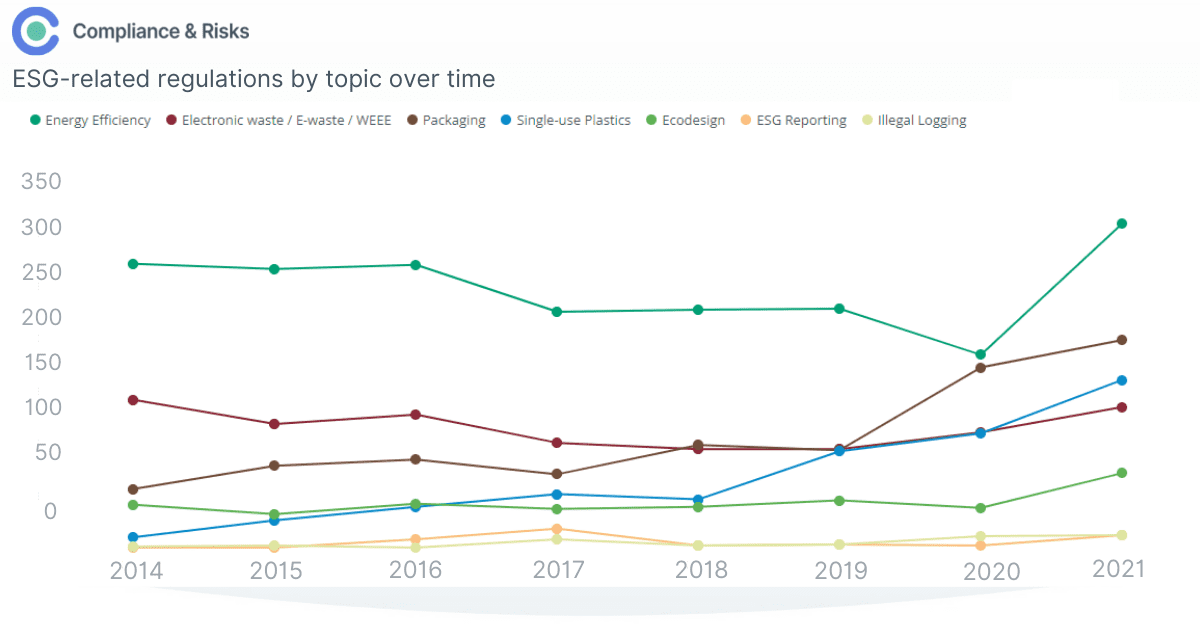 The Consequences:
There are a range of potentially severe penalties that may arise as a result of non-compliance with the above regimes.
The varied nature of these penalties is reflective of the broad-ranging involvement of different regulators, and different areas of law – which can range from product safety, to tax, to general corporate governance.
Member States in the EU have their own discretion as to the scale and nature of these penalties which provides further chance for deviations.
Just as damaging as formal sanctions, companies are also liable to suffer significant reputational harm to their brands.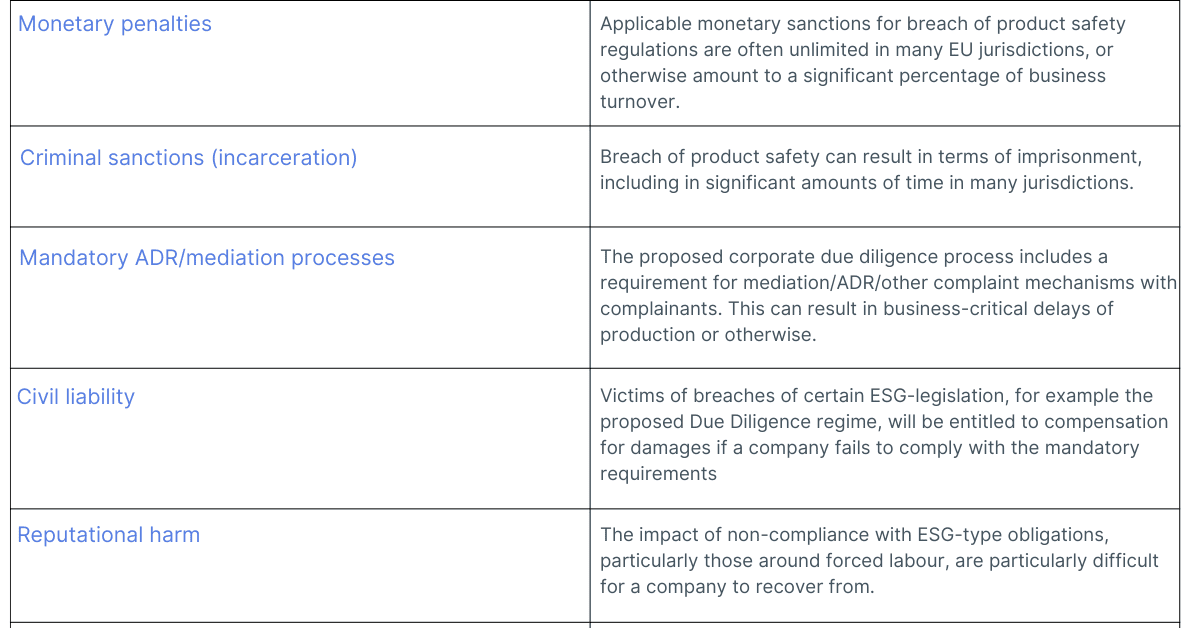 Checklist To Improve Compliance:
[Downloadable version Here]
Review Product Portfolio;

Given the way ESG-obligations have arisen in this area, many companies are not fully aware of new obligations that may apply to their product portfolio. Companies should track and then review application of new legislation to their existing product portfolios.
Be Selective With Supply Chain;

Although difficult to balance with competing lack of supply of relevant products in some areas, companies should require any new partner to complete thorough and comprehensive onboarding and include protective contractual clauses within any supply agreements to ensure ESG obligations imposed on companies are requirements suppliers need to adhere to also.

Regular and thorough review processes should be implemented to monitor supply chain compliance with these obligations. Companies could consider requiring declarations from supply chain throughout the lifetime of their supply.
Consider Alternative Materials And Production Mechanisms;

Scrutiny is likely to be imposed on certain materials, such as plastics and single-use items. Companies should consider whether they are able to find long-term alternatives to reduce use of these highly taxed and regulated products. Similarly, reduction of use of natural resources during production should be considered. Companies should ensure the integrity, safety and standard of their products are not compromised by these changes, and the new product is fully compliant with applicable product safety standards.
Be Diligent With Record Making And Keeping;

Companies should consider in advance their mechanisms for tracing and recording their consideration of ESG-obligations to assist in establishing due diligence and complying with reporting requirements. Streamlined and formalised report forms should be made. Systems to flag growing concerns should also be implemented. Ideally, a separate and dedicated business unit should be created for compliance with ESG obligations. Such systems should ensure they capture all relevant information that is covered by the legal frameworks.
Stay Compliant With Global Regulations
Book Time With Our Team
Learn how C2P can help you stay ahead of regulatory changes globally and achieve uninterrupted market access.