The EU's Draft Delegated Act on European Sustainability Reporting Standards: What You Need to Know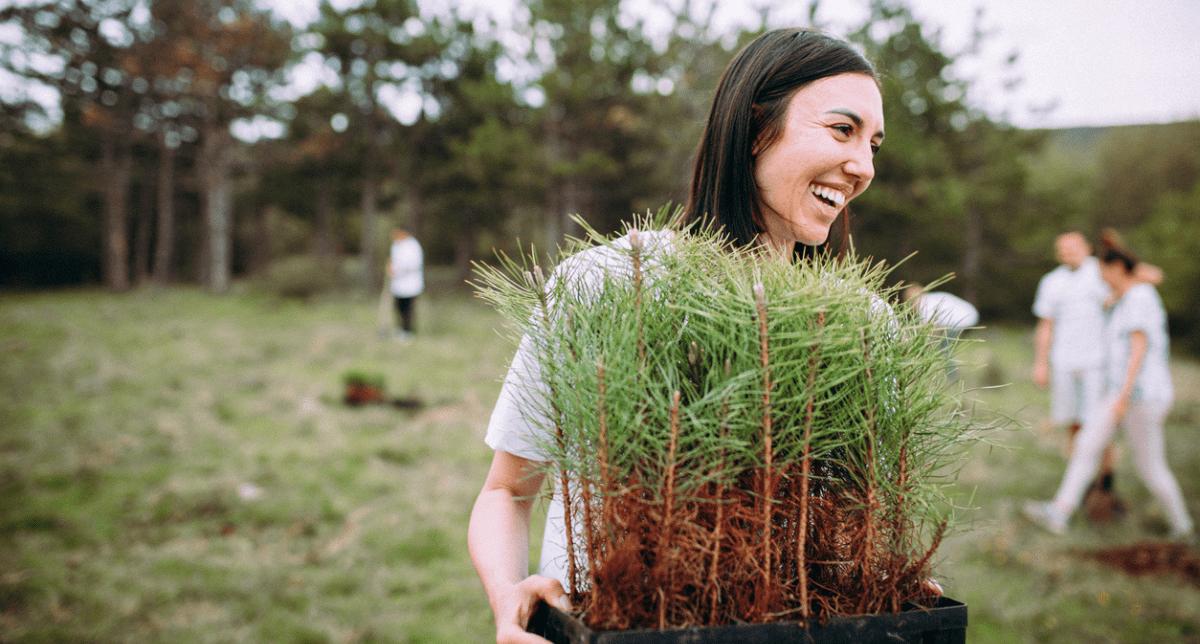 Authored by Celia Le Lievre, Senior Regulatory Compliance Specialist, Compliance & Risks
On 9 June 2023, the EU Commission released the much anticipated delegated act on the first set of European Sustainability Reporting Standards (ESRS).
The draft delegated act and its annexes are open to public comments until July 7, 2023.
The Corporate Sustainability Reporting Directive (CSRD) requires large companies and listed small and medium-sized companies (SMEs), as well as parent companies of large groups, to include, in a dedicated section of their management report, the information necessary to understand company's impacts on sustainability matters, and the information necessary to understand how sustainability matters affect the company's development, performance and position.
This information must be reported in accordance with European Sustainability Reporting Standards. In this regard, the Directive requires the European Commission to adopt the first set of ESRS by 30 June 2023.
The first set of reporting standards was released in a draft delegated act on 9 June 2023. At first glance, the draft delegated act largely follows the proposal submitted by EFRAG in November 2022. However, on closer examination, it becomes apparent that some of the ambitions of the initial draft ESRS have somewhat been significantly reduced.
The key changes are described below.
Disclosures Subject To Materiality Assessment
The most significant change relates to the application of the so-called double materiality assessment. Double materiality is the "starting point" for sustainability reporting under the CSRD and ESRS. Double materiality essentially means that "companies have to report not only on how sustainability issues might create financial risks for the company (financial materiality), but also on the company's own impacts on people and the environment (impact materiality)".
The result of the double materiality assessment help companies determine whether a topic must be included in the management report. Only those sustainability topics or information which are material from one or both of these perspectives (impact materiality or financial materiality) should be included in the company's management report.
The concept of double materiality is discussed in more detail in our recent White Paper entitled: The End of Greenwashing? Limits and Opportunities of the Corporate Sustainability Reporting Directive.
The original draft submission proposed by EFRAG in November 2023 required companies to disclose certain information irrespective of the outcomes of their double materiality assessment. Mandatory disclosure requirements included in particular all disclosures under Draft ESRS E1 [Climate Change] and Draft ESRS 2 [General Disclosures] as well as certain information prescribed by ESRS S1 [Own Workforce].
Other disclosures specified in topical ESRS standards, such as ESRS E4 (biodiversity and ecosystems), ESRS S3 (affected communities) or ESRS E5 (resource use and circular economy), could be omitted if a company deemed these topics to be not material.
Back then, this flexible approach was already considered as a departure from the prior draft ESRS [proposed by EFRAG in April 2022]. Based on the very first set of draft standards issued in April 2022, all disclosure requirements were presumed to be "material" for the purposes of sustainability reporting. Such a presumption was only rebuttable based on "reasonable and supportable evidence".
As a result, all disclosures under each topical standard had to be reported by companies unless the undertaking could provide "reasonable and supportable evidence" to explain the omission of any disclosure.
The draft delegated act goes even further by requiring that all disclosure requirements, including climate-related information, be subject to a materiality assessment (with the exception of ESRS 2 on General Disclosures). If a company concludes that a topic is not material based on its double materiality assessment, all disclosures from that topic can be omitted.
In this context, the draft only states that companies "may briefly explain the conclusions of its materiality assessment for that topic". In order word, it is possible for companies to omit critical disclosures, such as GHG emissions and climate targets under ESRS E1, on a discretionary basis without providing further explanation. While these changes may be seen as a "significant setback" compared to the initial draft ESRS, the EU Commission argues that this revised approach is necessary to reduce disproportionate administrative burdens on undertakings.
Note however that, in its Sustainability Reporting Board Webcast (held on 14 June 2023), EFRAG pointed out that the requirements that all standards be to subject double materiality does not mean that disclosures are de facto voluntary. Material information must still be reported and the materiality assessment process must be audited. This remains a requirement of the CSRD.
Phased-In Disclosure Requirements For Smaller Companies
The EFRAG's advice already provided for a number of transition periods. Some disclosure requirements were thus already phased-in for all companies, including disclosures on value chain metrics (3 years) quantitative data on financial effects from environmental-related risks (3 years) and certain indicators with regard to non-employees (1 year).
The Commission has introduced additional phase-ins to give companies (especially smaller companies that never had to report on sustainability before) more time to prepare for their reporting obligations. The new phase-ins introduced by the Commission are summarized below:
Undertakings with less than 750 employees may, during the first year of preparation of their sustainability statement, omit to disclose:
the data points on scope 3 GHG and total GHG emissions
the disclosure requirements specified in the standard on "own workforce"
Likewise, undertakings with less than 750 employees may, during the first two years of preparation of their sustainability statement, omit to disclose information specified in:
ESRS E4 (biodiversity),
ESRS S2 (value chain workers),
ESRS S3 (affected communities)
ESRS S4 (consumers and end-users).
Moreover, the list of disclosure requirements that all companies may omit to disclose in the first year include, among other things:
Anticipated financial effects from biodiversity and ecosystem-related impacts, risks and opportunities [ESRS E4, E4-6]
Anticipated financial effects from resource use and circular economy related impacts, risks and opportunities [ESRS E5, E5-6]
Anticipated financial effects from material physical and transition risks and potential climate-related opportunities [ESRS E1, E1-9]
Anticipated financial effects from pollution-related impacts, risks and opportunities [ESRS E2, E2-6]
Anticipated financial effects from water and marine resources-related impacts, risks and opportunities [ESRS E3, E3-5]
Characteristics of non-employee workers in the company's own workforce [ESRS S1]
There is also a possibility to report only after the first year on certain data points included in ESRS 1 [Own Workforce], including social protection, persons with disabilities, work-related ill-health, and work-life balance.
What is more, all companies are allowed to disclose qualitative disclosures for the first three years if providing quantitative disclosures is not achievable.
A new clause was added to ESRS 2 to oblige companies that benefit from these phase-ins to nonetheless disclose the minimum information required by the CSRD.
The full list of phased-in disclosure requirements can be found in Appendix C of revised ESRS 1 [General Requirements].
Additional Data Points Subject To Voluntary Reporting
In addition to the above, a number of additional data points have become voluntary. These include in particular:
data points in relation to biodiversity transition plans [ESRS E4];
disclosures on compatibility of business model with planetary boundaries [ESRS E4];
metrics on invasive alien species, impact drivers of land-use change, land-use based on life-cycle assessment etc. [ESRS E4];
metrics regarding "non-employees" in the company's own workforce (e.g. number of non-employees by category, collective bargaining coverage, social protection coverage etc.) [ESRS S1]; and
an explanation of why the undertaking considers a particular topic as not material.
Likewise, it is worth noting that a presumption of "non materiality" also applies when a company omits to disclose information prescribed by a disclosure requirement or a data point of a topical standard.
Interoperability With Other Initiatives
Further modifications have been introduced to ensure a high degree of interoperability with the Global Reporting Initiative and IFRS Sustainability Standards.
Next Steps
The public consultation runs for 4 weeks and will close on 7 July 2023. Following that, the finalisation of the proposed delegated act is expected in July this year. Additional delegated acts will be developed in the next coming years. In particular, the CSRD requires the EU Commission to adopt sector-specific standards, standards for listed SMEs, and standards for non-EU companies by June 2024.
Stay Ahead Of Regulatory Changes
Accelerate your ability to achieve, maintain & expand market access for all products in global markets with C2P – Your key to unlocking market access, trusted by more than 300 of the world's leading brands.
C2P is an enterprise SaaS platform providing everything you need in one place to achieve your business objectives by proving compliance in over 195 countries.
C2P is purpose-built to be tailored to your specific needs with comprehensive capabilities that enable enterprise-wide management of regulations, standards, requirements and evidence.
Add-on packages help accelerate market access through use-case-specific solutions, global regulatory content, a global team of subject matter experts and professional services.
Accelerate time-to-market for products
Reduce non-compliance risks that impact your ability to meet business goals and cause reputational damage
Enable business continuity by digitizing your compliance process and building corporate memory
Improve efficiency and enable your team to focus on business critical initiatives rather than manual tasks
Save time with access to Compliance & Risks' extensive Knowledge Partner network
Never Miss A Regulatory Update
Stay ahead of the compliance curve by effectively monitoring regulatory changes for ESG obligations with our new ESG Solution.