A Cut Ahead: Trending Labeling Regulations in April 2023
Closer scrutiny of substances such as chemicals in products, Mandatory Digital Labelling of footwear, Extended Producer Responsibility and new standards on the safety requirements for footwear in China are all impacting the Apparel Industry at large – so how can you stay ahead of textile labeling regulatory change?
To help you stay a cut ahead, we gather some of the most interesting recent inquiries from Compliance & Risks customers around trending textile labeling fiber regulations globally.
Q.1) Are textile animal accessories and wear in Japan, Taiwan, Korea, and India subject to textile fiber labeling requirements?
Specifically interested in knowing whether these countries have exemptions similar to those in the US, EU, UK, and Türkiye.
Stacey Bowers, Manager, Global Market Access, answers:
Japan's Textile Fiber Labeling
In Japan, the Textile Goods Quality Labeling Regulation requires textile products which contain down, feathers or wool to disclose such materials.
Additionally, The Miscellaneous Manufactured Goods Quality Labeling Regulations require leather and faux leather products to bear a label stating the type(s) of leather and/ or faux leather material(s) used.
Neither Regulations addresses fur or faux fur.
This Handbook published by Japan's CAA provides more details.
South Korea's Textile Fiber Labeling
In South Korea, textile products are subject to Safety Standards which require fiber identity disclosures, including disclosures of wool which are covered under the second attachment.
I do not see fur, faux fur, leather, faux leather, down or feathers listed in this document; however, please note, I am relying on an online Hangul viewer and Google Translate, so you may wish to have a Korean colleague review or to contact a trusted third-party lab, like SGS or BV, to be sure.
Taiwan's Textile Fiber Labeling
In Taiwan, the Labelling Criteria for Apparel and Garments requires disclosure of leather, fur and wool used in apparel; however, it merely lists the words "leather," "fur" and "wool" as acceptable names for natural fibers. The Criteria does not address down or feathers.
India's Textile Fiber Labeling
India's Textile (Consumer Protection) Regulation, 1988, requires disclosure of wool used in tops; however, the Regulation does not address fur, faux fur, leather, faux leather, down or feathers.
Q.2) How should the newly invented textile fibers be labeled, if the new textile fiber is not listed under the regulations or international standards?
Stacey Bowers, Manager, Global Market Access, answers:
Different geographies have different approaches to labeling of textile products made from new textile fibers.
EU's Textile Fiber Labeling
In the EU, Article 6 of Regulation (EU) No 1007/2011 specifies that any manufacturer or any person acting on a manufacturer's behalf may apply to the European Commission to add a new textile fiber name to the list set out in Annex I.
The application shall include a technical file compiled in accordance with Annex II.
USA Textile Fiber Labeling
In the US, when a manufacturer develops a new fiber, the name may not be used on labels until it is recognized by the Federal Trade Commission (FTC).
The manufacturer may seek recognition by the International Organization for Standardization (ISO) or petition the FTC. However, the FTC can more easily recognize the name – and forgo the petition process – if the name is recognized first by the ISO.
Q.3) What is the required language for textile labeling in Iceland? Can a non-hazardous textile product in Iceland be labeled in English only?
Stacey Bowers, Manager, Global Market Access, answers:
After reviewing Iceland's Act on Control of Business Practices and Marketing 2005 no. 57, either Icelandic, another Scandinavian language (besides Finnish) or English are permitted, as per Article 16.
Stay Updated With Global Textile Labeling Regulations:
Catch up on our latest apparel updates with your coffee here:
Your Questions Answered
Many of the above questions were submitted and answers were conveyed to Compliance & Risks customers via the "Ask Our Experts" button in C2P.
Clients use AOE to ask about the latest proposed, enacted and amended regulations and mandatory standards applicable to their products and geographies of interest.
When AOE questions can be answered in 30 minutes or less, Compliance & Risks' subject matter experts answer them at no charge!
To learn more about C2P and how Compliance & Risks' SMEs can help you with your questions, contact us today.
Recap on other recent Textile Labeling Requirements hot topics.
Stay up-to-date with our March 2023 textile update, which provides answers about labeling information required for socks in the US and EU markets, mandatory packaging requirements in Turkey, and more.
You can also catch up with our previous textile update from January 2023, where we provide answers regarding leather labeling guidance in the US and textile fiber identification laws in France.
Meet Our Expert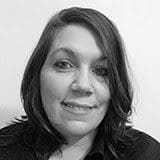 Stacey Bowers, Manager, Global Market Access
Stacey Bowers, MILS, is the Manager of Compliance & Risks' Global Market Access team.

Stacey is a self-described "law nerd" with nearly 20 years' experience consulting on international consumer products regulations and standards. She has extensive knowledge of analytical, labeling, safety and testing issues applicable to apparel, cosmetics, food, food contact articles, footwear, giveaways/ incentives/ premiums, home textiles, jewelry, juvenile products and toys.

Stacey and her team of 10 librarians and lawyers produce current, comprehensive and customized research to address strategic business needs for retailers and manufacturers, including entering new geographic markets; facilitating education and training throughout the supply chain; and development of global best practices around regulatory compliance.
Download Free Packaging Labeling Whitepaper
Our most popular whitepaper of 2022 has been updated with an overview of current legal requirements for packaging labelling in all European countries, including proposed changes.