A Cut Ahead: Trending Textile Issues
Closer scrutiny of substances such as PFAS and PIP 3:1 together with the EU Strategy for Sustainable Textiles, Mandatory Digital Labelling of footwear and new standards on the safety requirements for footwear in China are all impacting the Apparel Industry at large – so how can you stay ahead of regulatory change?
To help you stay a cut ahead, we gather some of the most interesting recent inquiries from Compliance & Risks customers around trending regulatory issues regarding the labeling of apparel globally.
Q.1) Could you tell me what laws there are with labelling recycled material on the product.
Do you have to disclose the exact percentage i.e 25% or 50% – or just label contains recycled material?
Answered by Stacey Bowers – Global Market Access Manager
For textile fiber identify laws, in general, most countries don't require disclosure of recycled materials present. Instead, the laws are focused on the textile fiber name(s) and their percentage(s).
However, France has been leading the way on EPR requirements with its AGEC law and, to that end, recently passed Decree 2022-748, which will require you to provide information on specific environmental qualities and characteristics of your products, including the % of recycled material incorporated.
The Decree is being phased between 2023-2025, according to schedules listed in the Decree, based on a company's annual turnover and the number of units on the market in France:
January 1, 2023:
– Annual revenue > EUR 50 million
* Placement on the national market of at least 25,000 units
January 1, 2024:
– Annual revenue > EUR 20 million
* Placement on the national market of at least 10,000 units
January 1, 2025:
– Annual revenue > EUR 10 million
* Placement on the national market of at least 10,000 units
You can see the Decree here
Q.2) Can COO in Traditional Chinese be printed on Hangtag in Taiwan?
Answered by Stacey Bowers – Global Market Access Manager
Taiwan's Labelling Criteria for Textiles requires country of origin to be included via sewn on as labels, marking, stamping or printing on the product itself, in an obvious position, which is not easily damaged or faded
after washing.
The Labelling Criteria indicates that required information must appear in Chinese; however, it does not specify whether traditional or simplified.
You can see the Labelling Criteria here, in both English and traditional Chinese here.
Q.3) Can you elaborate on the leather legislation for products in the US? I understand you need to be careful when making claims etc but unclear about the rest.
Answered by Stacey Bowers – Global Market Access Manager
While the US Federal Trade Commission's (FTC) Leather Guides are considered guidance and not regulations, they provide the basis for voluntary compliance with the FTC Act and explain the FTC's rationale when considering whether a leather or imitation leather product is "deceptively" labeled.
Further, they can lead to enforcement, if they are not followed. 16 CFR 24.0(b) says:
Conduct inconsistent with the positions articulated in these Guides may result in corrective action by the Commission…if, after investigation, the Commission has reason to believe that the behavior falls within the scope of conduct declared unlawful by the [FTC Act].
You can see the Guides in full here
Your Questions Answered
Many of the above questions were submitted and answers were conveyed to Compliance & Risks customers via the "Ask Our Experts" button in C2P.
Clients use AOE to ask about the latest proposed, enacted and amended regulations and mandatory standards applicable to their products and geographies of interest.
When AOE questions can be answered in 30 minutes or less, Compliance & Risks' subject matter experts answer them at no charge!
Stay up-to-date with our March 2023 textile update, which provides answers about labeling information required for socks in the US and EU markets, mandatory packaging requirements in Turkey, and more. You can also catch up with our previous textile update from January 2023, where we provide answers regarding leather labeling guidance in the US and textile fiber identification laws in France.
To learn more about C2P and how Compliance & Risks' SMEs can help you with your questions, contact us today.
Meet our Expert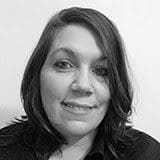 Stacey Bowers, Manager, Global Market Access
Stacey Bowers, MILS, is the Manager of Compliance & Risks' Global Market Access team.

Stacey is a self-described "law nerd" with nearly 20 years' experience consulting on international consumer products regulations and standards. She has extensive knowledge of analytical, labeling, safety and testing issues applicable to apparel, cosmetics, food, food contact articles, footwear, giveaways/ incentives/ premiums, home textiles, jewelry, juvenile products and toys.

Stacey and her team of 10 librarians and lawyers produce current, comprehensive and customized research to address strategic business needs for retailers and manufacturers, including entering new geographic markets; facilitating education and training throughout the supply chain; and development of global best practices around regulatory compliance.
Book Time With Our Team
Learn how C2P can help you stay ahead of global Apparel regulatory changes and achieve uninterrupted market access.