A Cut Ahead: Trending Labeling Regulations
Closer scrutiny of substances such as chemicals in products, Mandatory Digital Labelling of footwear, Extended Producer Responsibility and new standards on the safety requirements for footwear in China are all impacting the Apparel Industry at large – so how can you stay ahead of textile labeling regulatory change?
To help you stay a cut ahead, we gather some of the most interesting recent inquiries from Compliance & Risks customers around trending textile labeling regulations globally.
Q.1) In Turkey, are there any mandatory requirements on packaging or disposable labeling symbols for footwear?
Stacey Bowers, Manager, Global Market Access, answers:
Turkey's Control of Packaging Waste Regulation is based on EU Directive 94/62/EC and its amendments in order to promote the efficient and effective treatment of waste packaging.
The Regulation establishes numbering and abbreviation systems for packaging materials:
Plastics;
Paper and fiberboard;
Metals;
Textile materials;
Glass and
Composites
Packaging may be marked during production or by the market providers, for the purpose of making collection, reuse and recovery of the packing waste easier and informing the consumer.
Symbols to be Used on the Packaging appear in Annex-3. Abbreviations to state the types of packing and codes for material types appear in Annex-2.
Turkey's regulation on control of packaging waste can be found on their website.
Q.2) What labeling information does the US and EU market require for socks?
Stacey Bowers, Manager, Global Market Access, answers:
Labeling For Socks In The EU:
In the EU, socks are treated the same as any garment, and are subject to the fiber ID requirements of Regulation (EU) No 1007/2011.
Additionally, per the General Product Safety Directive, they must include manufacturer ID and an indication, by means of the product or its packaging, of the product reference or, where applicable, the batch of products, as well.
Labeling For Socks In The US:
In the US, socks must bear:
Fiber ID, as per 16 CFR 303 (textile fibers) or 16 CFR 300 (wool);
Care instructions, as per 16 CFR 423;
Country of origin, as per 19 CFR 134; and
Manufacturer ID, product ID and size, as per NIST Handbook 130.
Additionally, the FTC has established special requirements for labeling of socks sold in packages, specifying that they must be marked on the front of their packages or labels with the English name of the country of origin.
This mark must be placed adjacent to the size designation. The mark must be clearly legible, indelible, conspicuous and readily accessible to the consumer and as permanent as the nature of the article or package permits.
You can read more about this on the FTC website.
Q.3) For declaring fur authenticity in the label, will the common name of fur be accepted? Or is the scientific name a mandatory requirement?
Stacey Bowers, Manager, Global Market Access, answers:
Unfortunately, you must include the scientific name.
Switzerland's Federal Food Safety and Veterinary Office (FSVO) website clarifies that fur products to bear a declaration which states "real fur" and specifies the species of animal, the scientific name, the country of
origin and the method for producing the pelt (hunting and breeding).
You can see more on the mandatory requirements for fur on their website.
Stay Updated With Global Textile Labeling Regulations:
Catch up on our latest apparel updates with your coffee here:
Your Questions Answered
Many of the above questions were submitted and answers were conveyed to Compliance & Risks customers via the "Ask Our Experts" button in C2P.
Clients use AOE to ask about the latest proposed, enacted and amended regulations and mandatory standards applicable to their products and geographies of interest.
When AOE questions can be answered in 30 minutes or less, Compliance & Risks' subject matter experts answer them at no charge!
Stay up-to-date with our March 2023 textile update, which provides answers about labeling information required for socks in the US and EU markets, mandatory packaging requirements in Turkey, and more. You can also catch up with our previous textile update from January 2023, where we provide answers regarding leather labeling guidance in the US and textile fiber identification laws in France.
To learn more about C2P and how Compliance & Risks' SMEs can help you with your questions, contact us today.
Meet Our Expert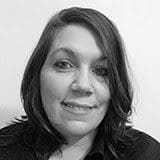 Stacey Bowers, Manager, Global Market Access
Stacey Bowers, MILS, is the Manager of Compliance & Risks' Global Market Access team.

Stacey is a self-described "law nerd" with nearly 20 years' experience consulting on international consumer products regulations and standards. She has extensive knowledge of analytical, labeling, safety and testing issues applicable to apparel, cosmetics, food, food contact articles, footwear, giveaways/ incentives/ premiums, home textiles, jewelry, juvenile products and toys.

Stacey and her team of 10 librarians and lawyers produce current, comprehensive and customized research to address strategic business needs for retailers and manufacturers, including entering new geographic markets; facilitating education and training throughout the supply chain; and development of global best practices around regulatory compliance.
Sign Up To Our Apparel Newsletter
Join 40,000 compliance professionals and receive free regulatory updates, whitepapers and more on trending Apparel issues.