Beth McCalister to Speak at ICPHSO's Regional Safety Workshop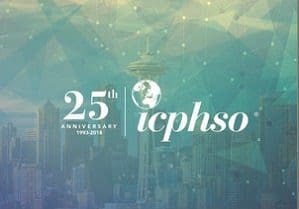 Compliance & Risks is delighted to announce that Beth McCalister, Global Compliance Specialist at Compliance & Risks, will be speaking at the 2018 ICPHSO Northwest Regional Product Safety Training Workshop. The event is taking place on June 19, and is being hosted by Amazon at the Amazon Meeting Centre, Seattle, Washington.
Beth will be taking part in a panel discussion, 'A Macro Look at a Micro Problem: Microplastics in products', alongside health and safety professionals including John Opsteen of Kimberly-Clark, and Kristen Kern of the American Apparel & Footwear Association (AAFA).
In recent years, public and environmental health concerns have arisen regarding microbeads in personal care products, such as face and body washes and toothpaste. Rooted in these concerns are bills from multiple states, as well as talk in the EU, of regulating textile goods due to microfibers being "washed out" during laundering. These particles are shed into waste water, and subsequently make their way into sources of water and food.
The panel will look at the challenges faced by states regarding these microplastics pollution concerns, and the protection of consumer and environmental health and safety.
If you are heading to the ICPHSO Northwest Regional Product Safety Training Workshop and would like to meet with one of our product regulatory compliance experts, please Talk to Us!