C2P Product Spotlight: Standards Module Launched in C2P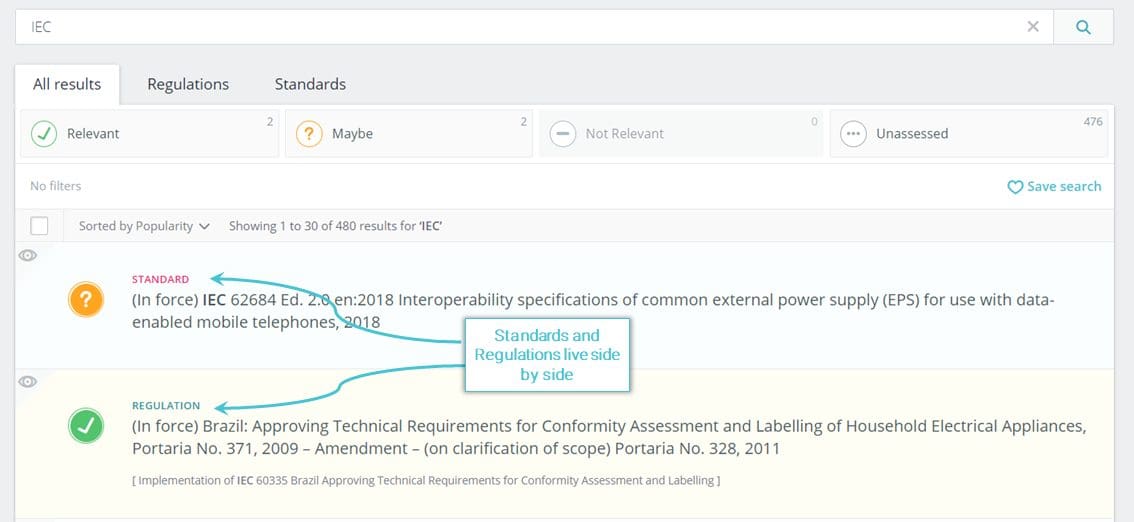 Welcome to our C2P Product Spotlight!
We are excited to announce the launch of our new Standards Module in C2P! The C2P Standards Module provides search, discovery, analysis and full-text access to your Standards in a single platform, 'live linked' to regulations and requirements.
Under the current C2P subscription, users have access to the following:
Access to Free Standards
C2P users currently have access to a number of free Standards within the existing subscription. This content can be found under the Standards tab in the C2P Library.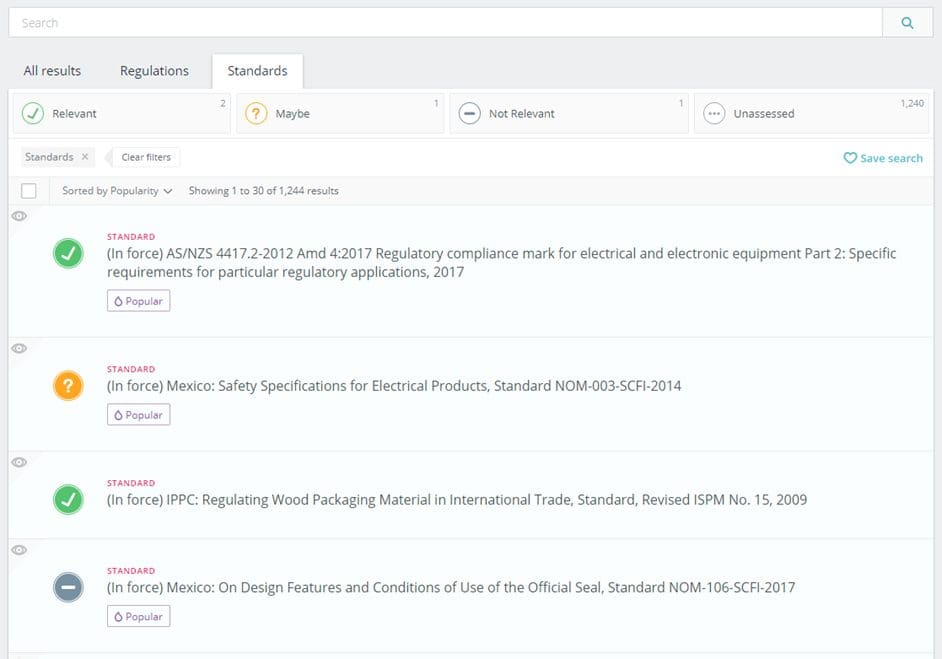 Access to Standards and Regulations in a Single Platform
With the addition of Standards to the C2P Library, you now have the benefit of returning both Standards and regulations content in a single search. This provides the added advantage of enabling you to integrate your Standards into the C2P compliance management process with impact assessment tools, task management and tagging.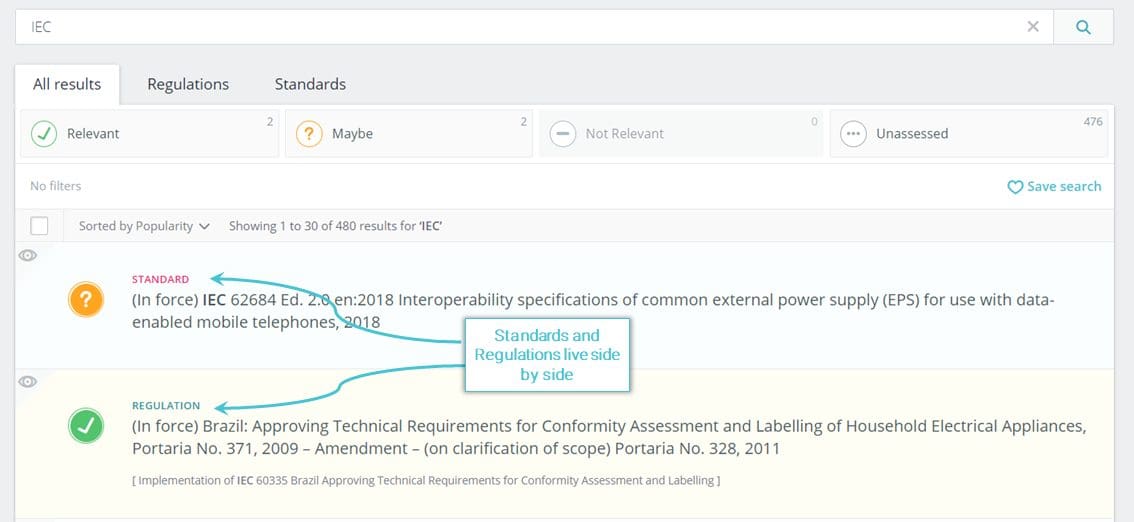 Curated Standards Information
C2P Standards content includes: Standards abstracts, naming scheme, English language overview, latest alert, scoping and relevant dates. This gives more information on your Standards in a single platform than ever before.

Upgrading your subscription to include the C2P Standards Module offers:
Access to your Proprietary Standards Summaries and Full Texts
In addition to free Standards, upgrading your C2P Standards Module subscription offers: summary level access to your selected proprietary Standards, access to versions and equivalences of your Standards, and access to the full-text of your Standards with our Standards Partner, Techstreet.
Contextual Linking between Regulations and your Standards
C2P can now link your Standards to relevant regulations, with clickable links between Standards, regulations and requirements, based on referencing. If your Standard is referenced in the text of a regulation it will be linked to the regulation in C2P. This will enable users to move seamlessly between regulations and Standards, providing a broader view of the compliance landscape.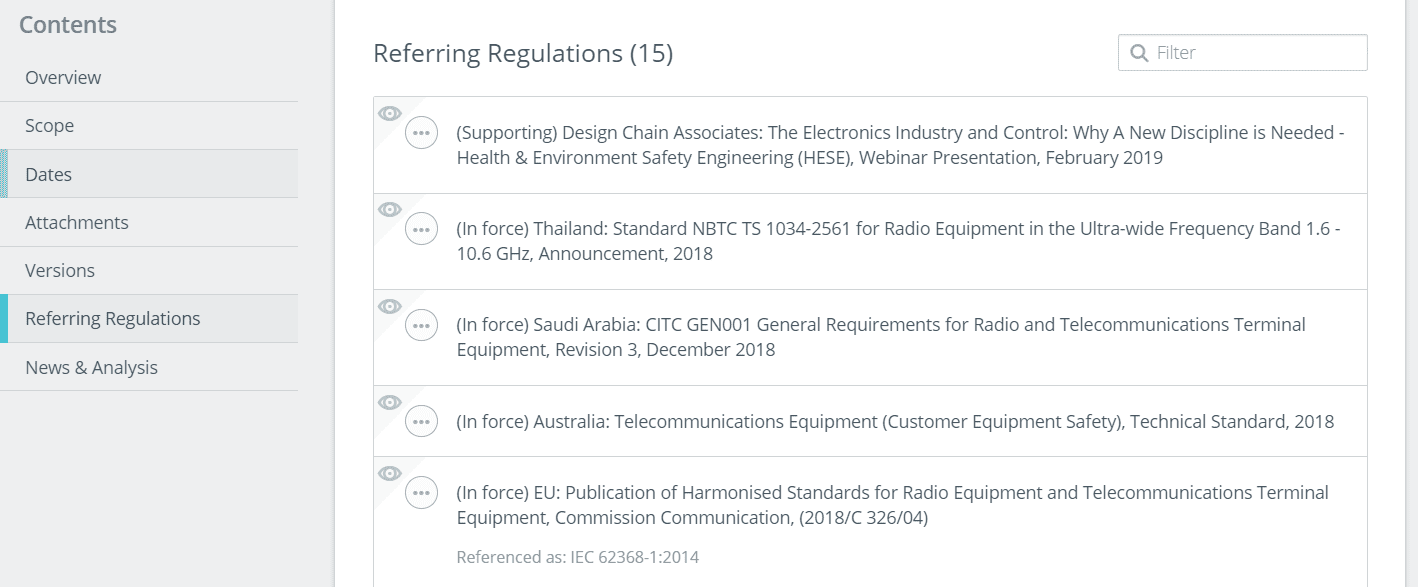 Benefits to Upgrading your Standards Subscription:
See and access your referenced Standards from within a regulation
Access to searchable versions and equivalences of your Standards
Move seamlessly from C2P summary page to your full-text Standards
Option to purchase your full-text Standards if not already owned
Multi-user access to your full-text PDF files
Access your Standards that are referenced in regulations including IEC, ISO, ASTM, BSI, CSA, IEEE, ASME, and many more
You can email our support team at support@complianceandrisks.com if you would like to find out more, or have any questions on the new features listed above.