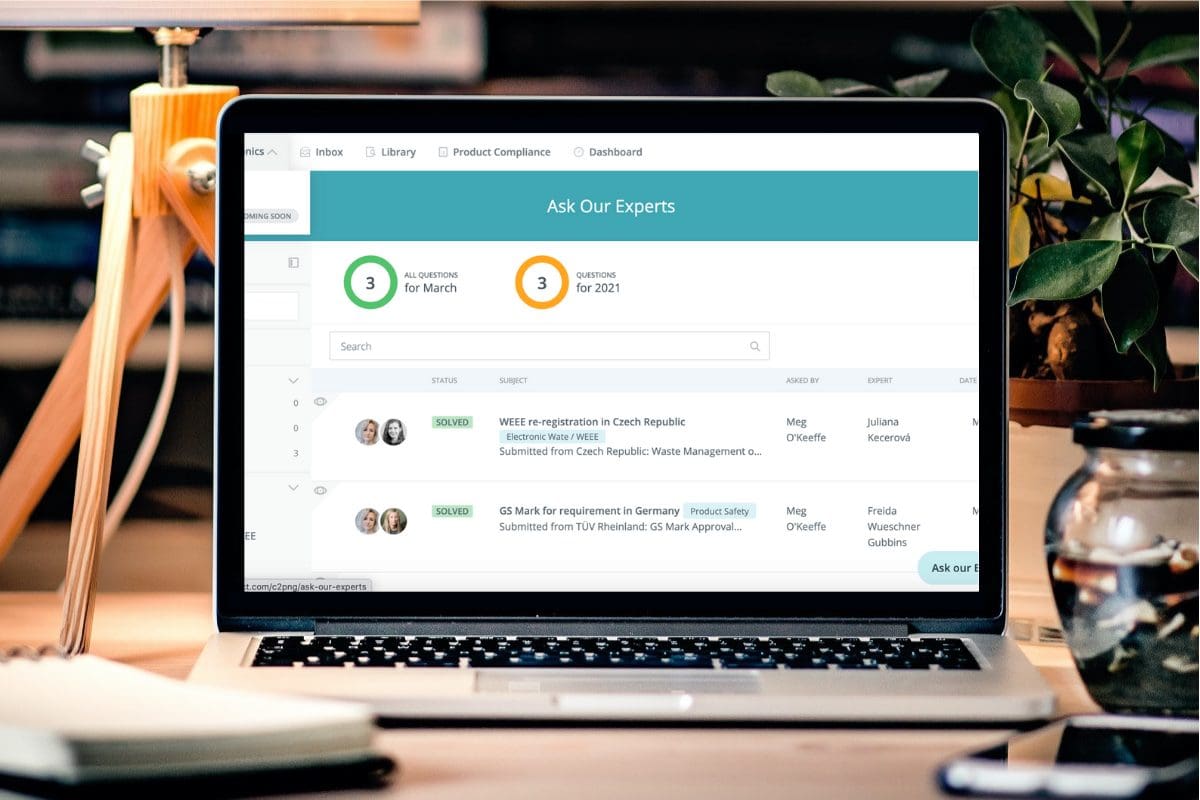 C2P Product Spotlight: March 21
Welcome to our C2P Product Spotlight!
In our latest C2P product update we're excited to share some key feature enhancements that will help you better manage your regulatory compliance process.
Standards Previews
Our C2P Standards Platform now includes free to download previews of each standard, provided by our partner Techstreet.
Click the new 'Download Preview' button from any standard to access the preview.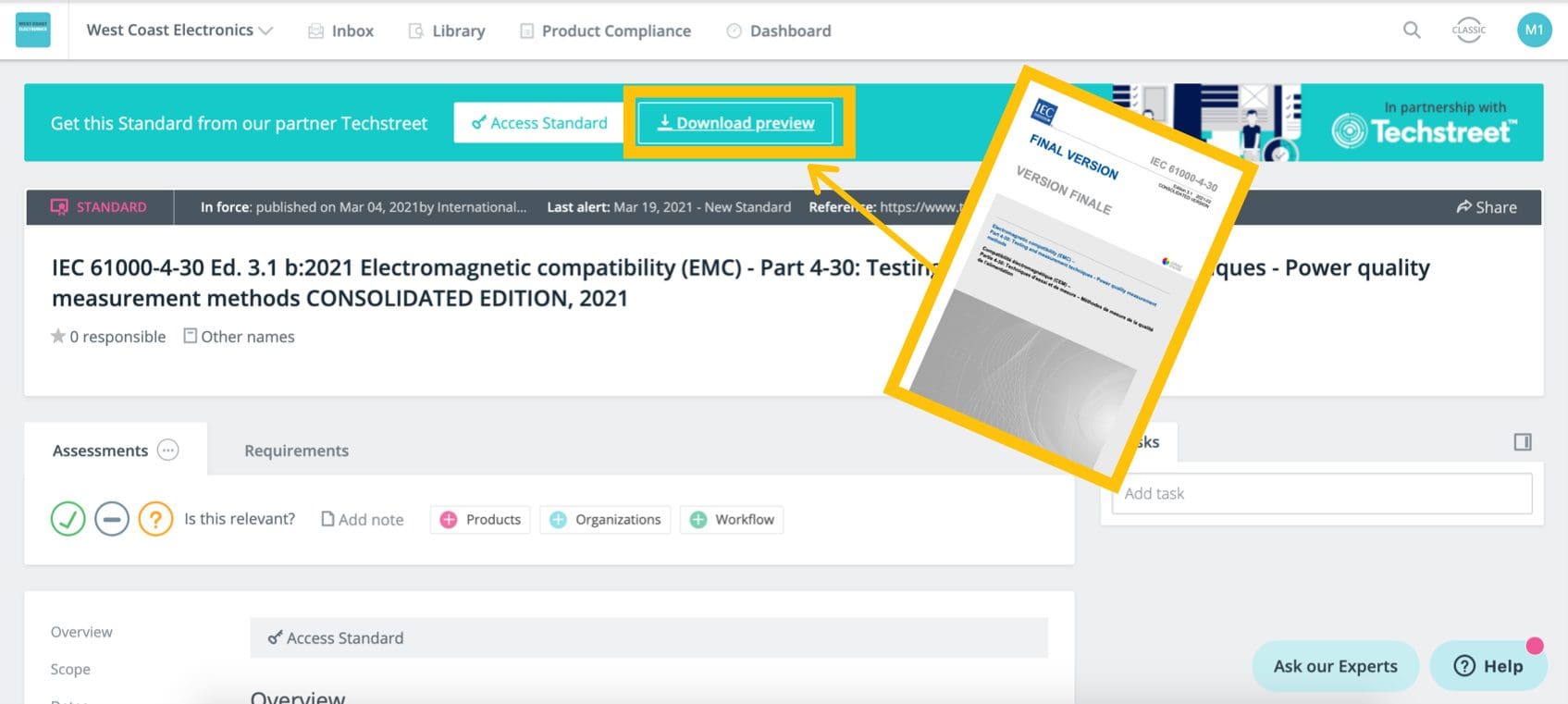 Your 'Ask our Experts'
We know how valuable our Ask our Experts support is to our users, and have had many requests to enable users to view the Ask our Experts questions asked by their colleagues.
This exciting new feature can now be accessed from your company navigation, or directly from the Ask our Experts button on any page. Here you can:
Access all Ask our Experts questions submitted by any user in your company
See the number of questions submitted this month / year
Filter by 'My Ask our Experts'
Preview any Ask our Experts question and response
Filter questions asked by date, topic and status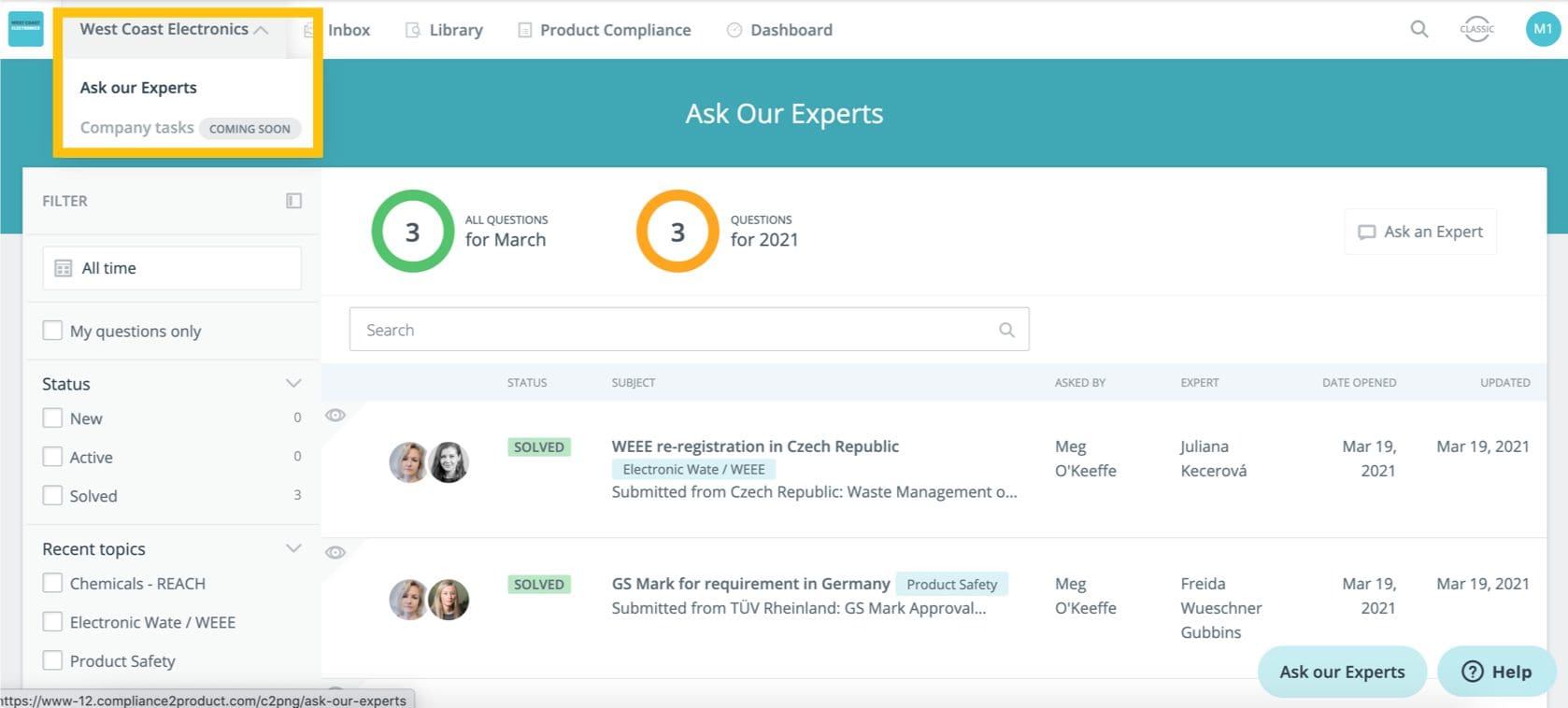 Batch Assessments & Batch Tagging
Many of our users have sought functionality that will help them set relevance on multiple regulations at once, and also add or remove tags to particular sets of regulations.
In response to this we have launched batch assessments and tagging from the C2P library which will help users manage the regulatory avalanche faster.
To batch assess or tag from a set of regulations or standards you must first carry out a search in the library: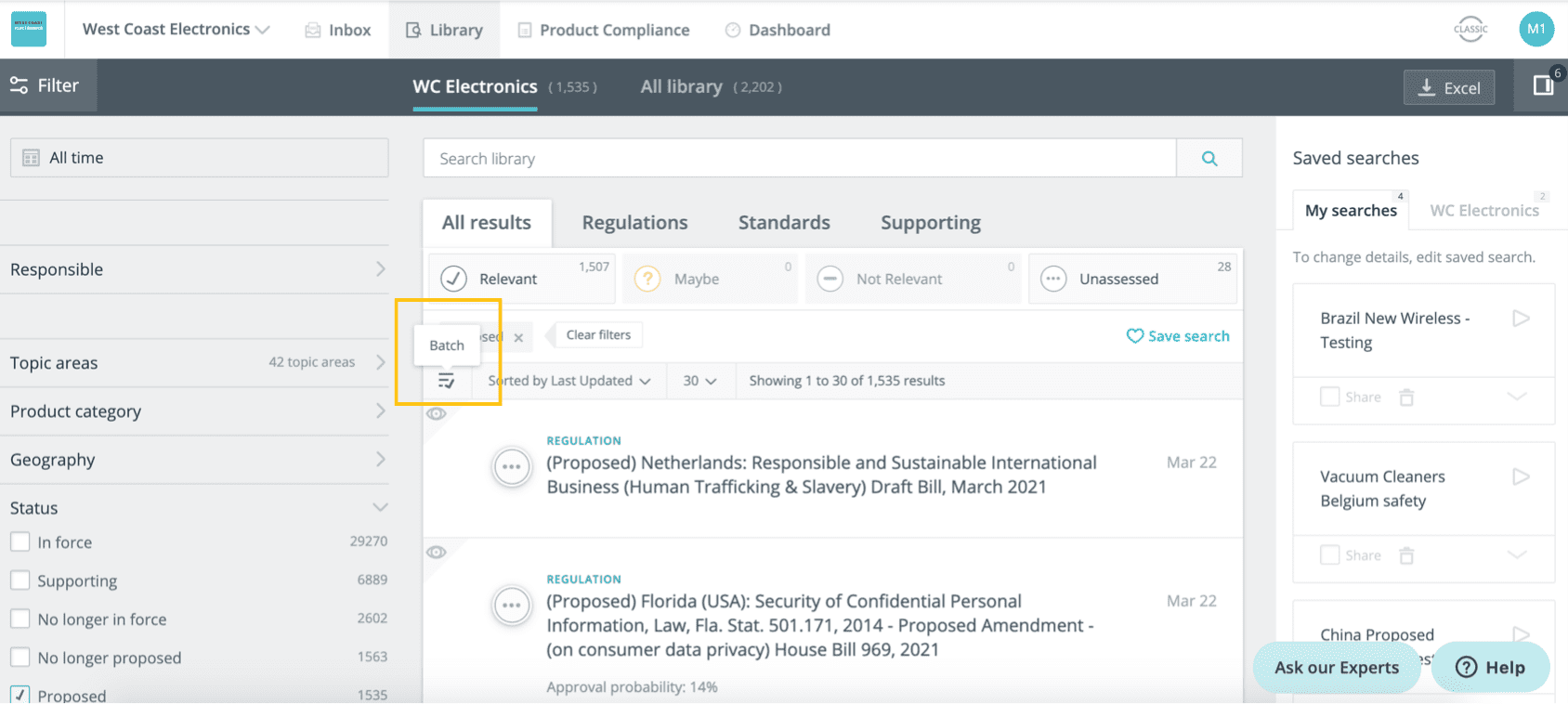 Here you can choose multiple regulations and standards to set relevance or add a tag to. You can also choose to select all from the list. Bear in mind that while this could pose the risk of affecting other users work in your organization, C2P will warn you in advance if you are overriding any other work.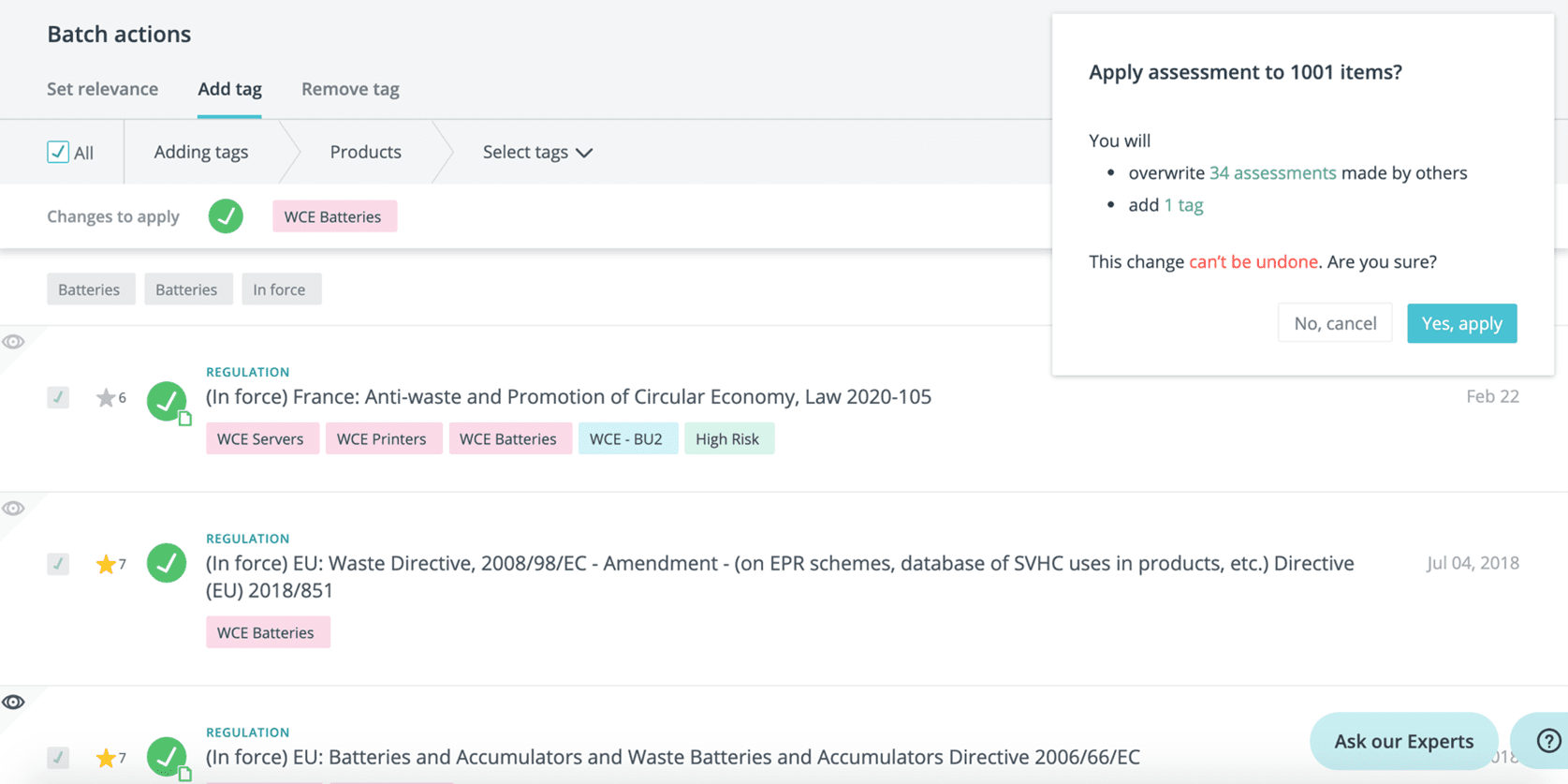 Contextual Tips
To keep our users informed of new developments in C2P, we have added contextual tips which will guide you through any new functionality added.
Click the red dot by the help button on any page to see what's new!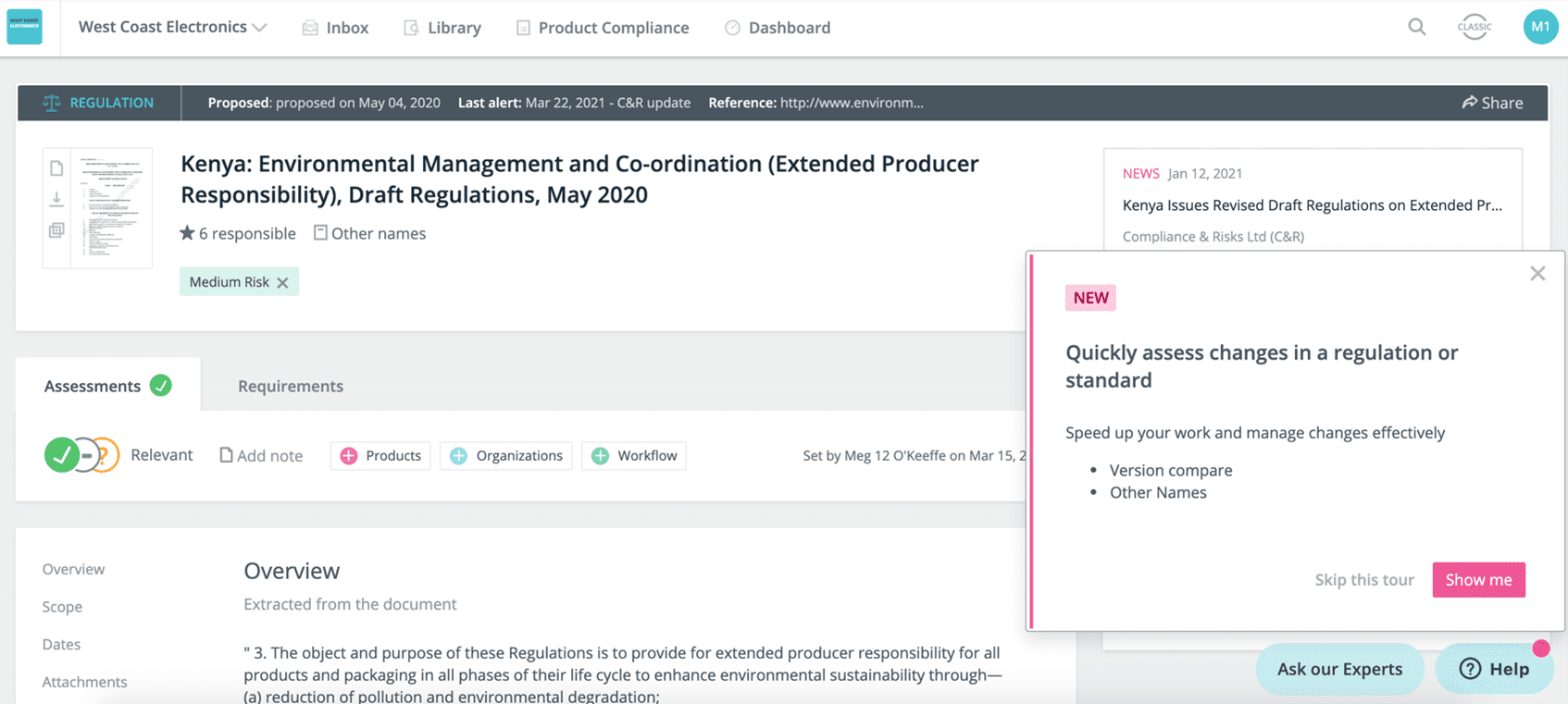 Profile Page
In our last product spotlight we showed how you could change your landing page in the profile page section. We are working to give our users more freedom to change all preferences for C2P and have now added the ability to change your alert frequency and the type of alerts you want to receive.
Click your profile in the top right to see if there are preferences you would like to change.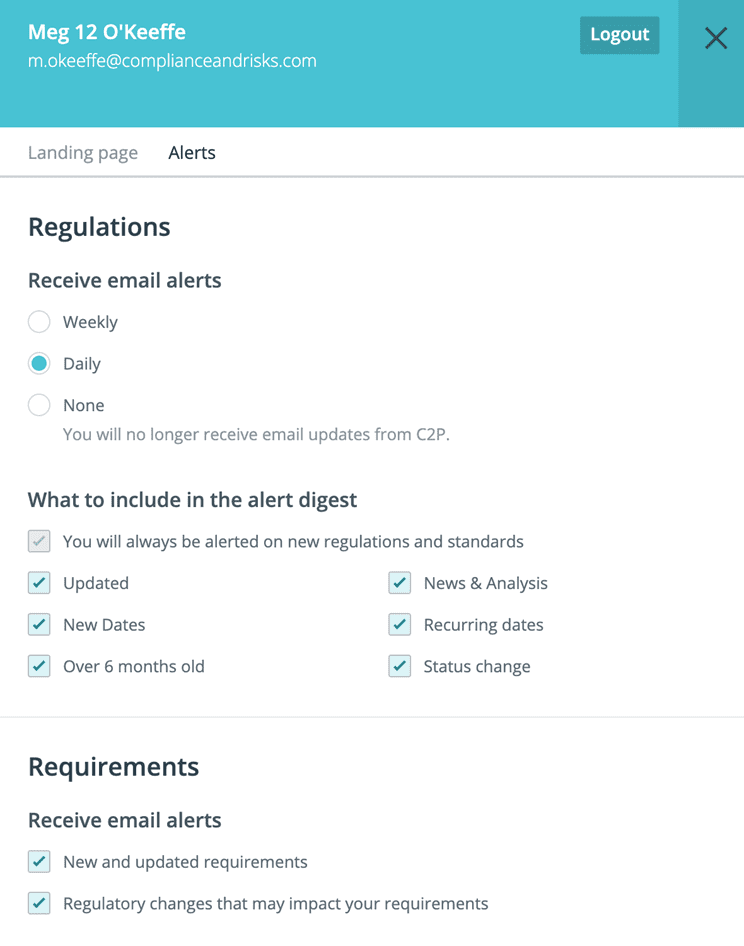 You can email our support team at support@complianceandrisks.com if you would like to find out more, or have any questions on the new features listed above.