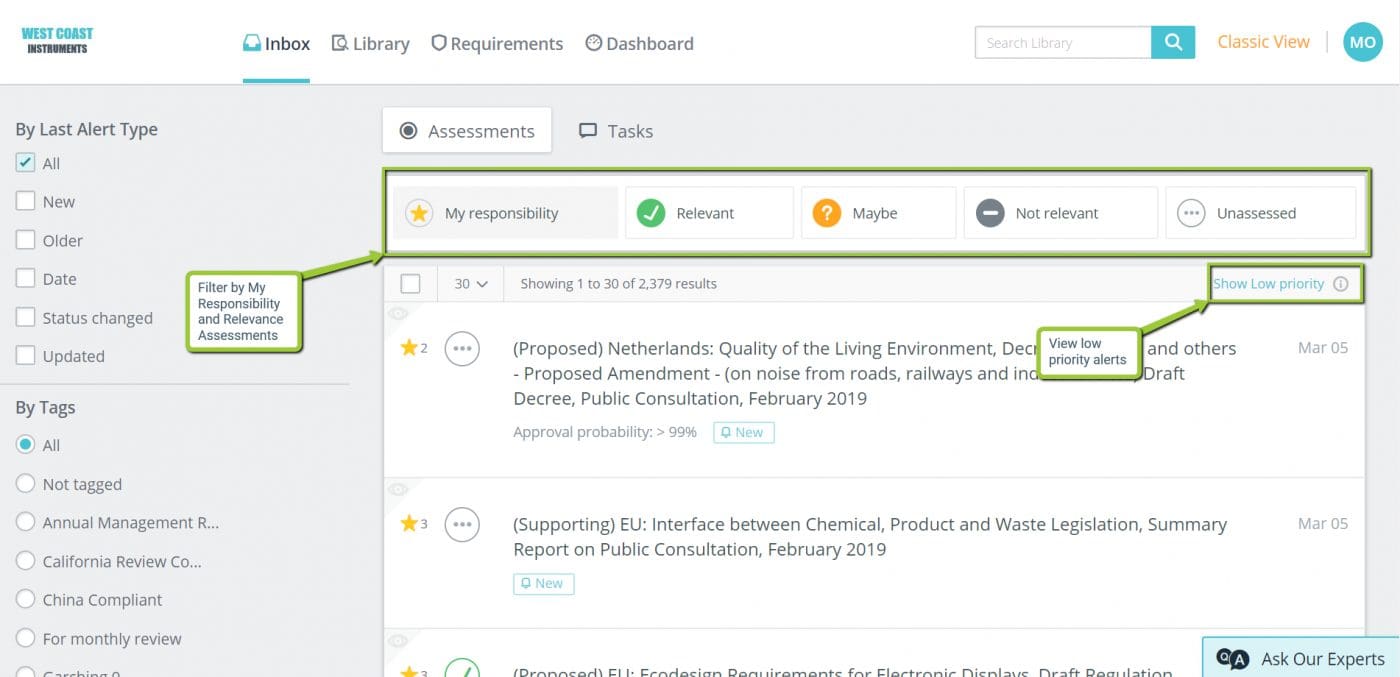 C2P Product Spotlight: March 19
Welcome to our C2P Product Spotlight!
Our latest C2P update brings some exciting updates to the C2P Inbox and Library.
Your 'New Look' Inbox
At the top of the page you can now filter by My Responsibility and Relevance Assessments carried out by your team. You can also filter by Low Priority* alerts.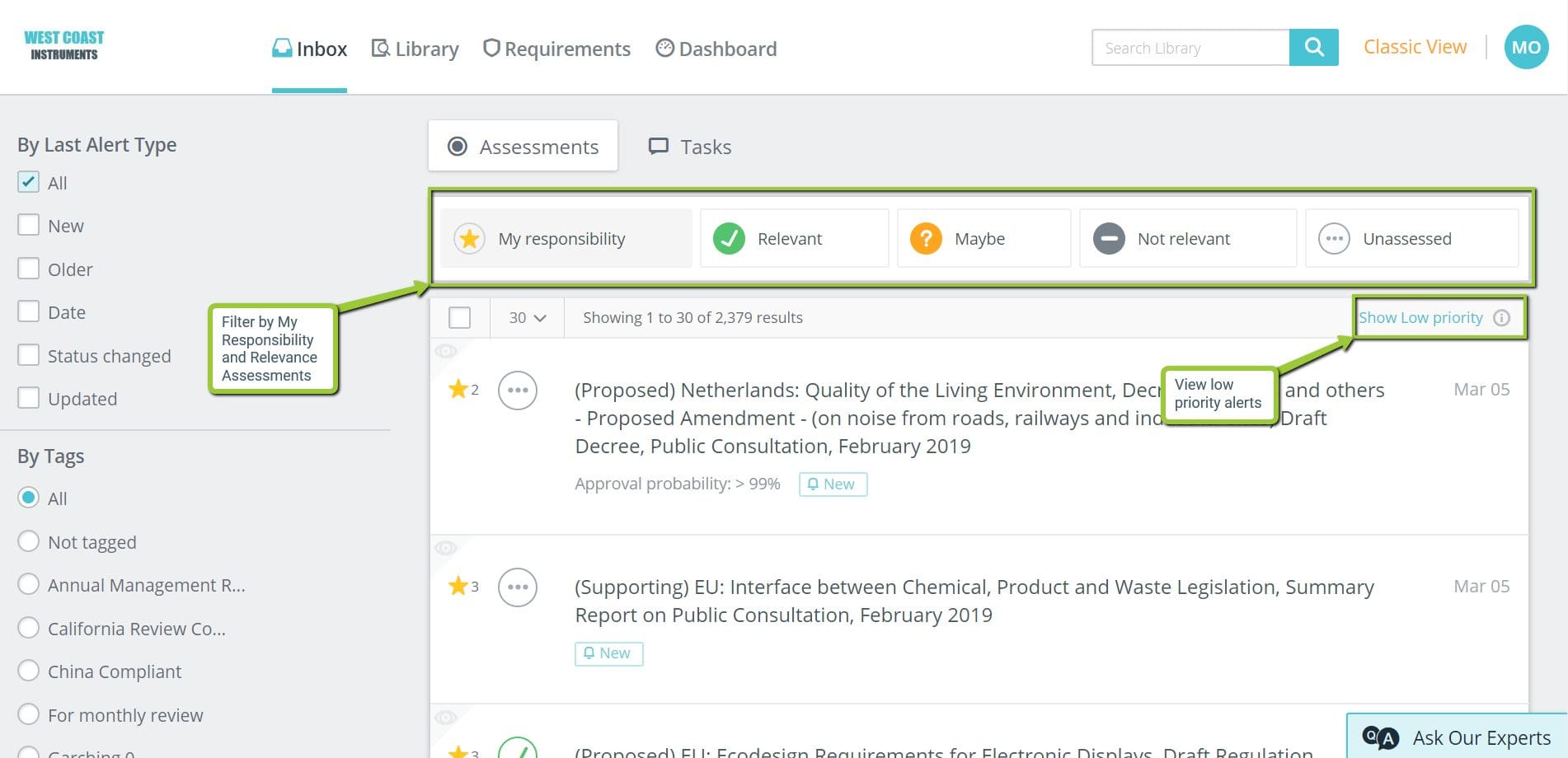 Preview a regulation in the Inbox which can speed up your assessment workflow.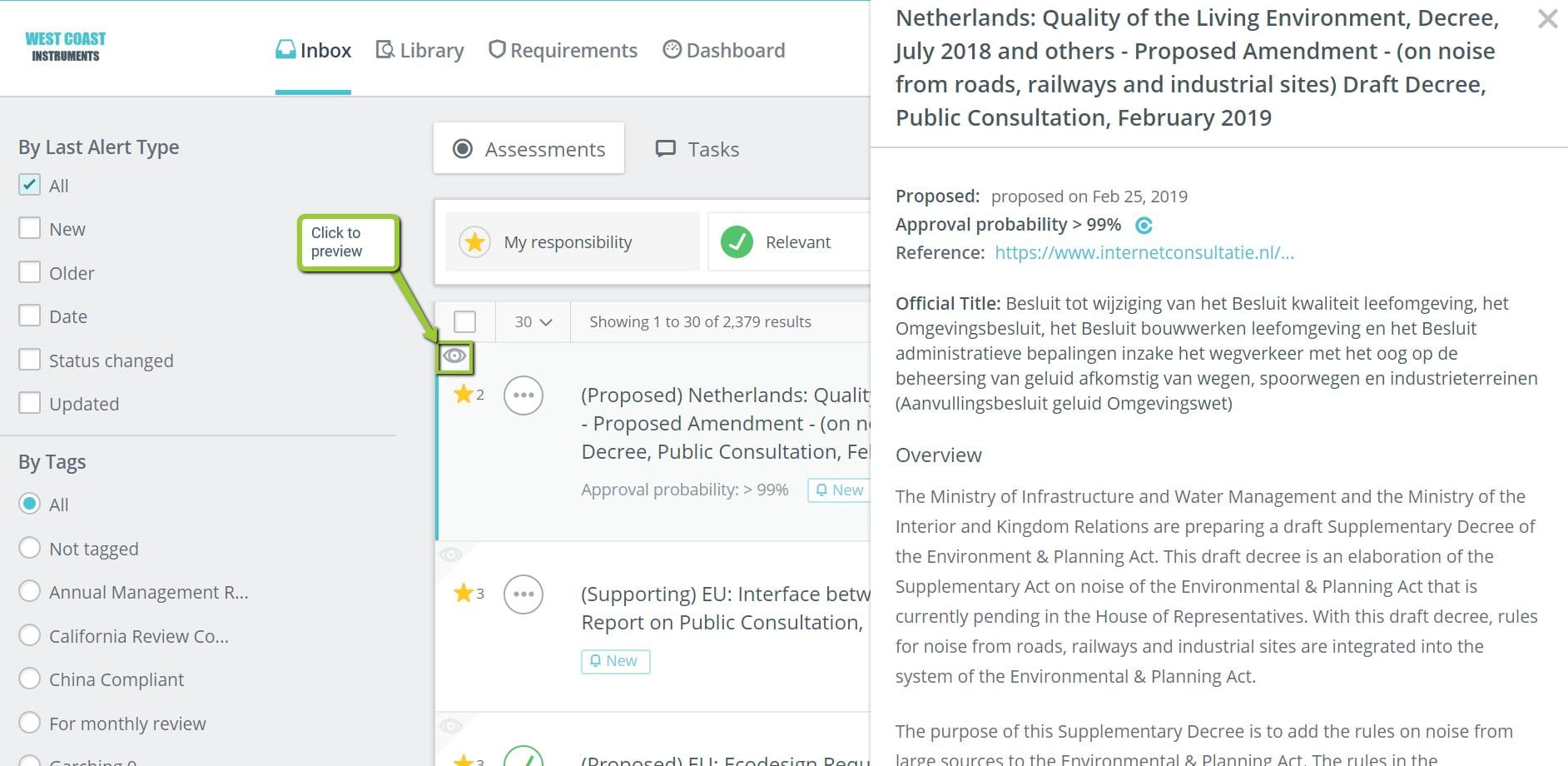 Tasks have also had a makeover in the Inbox.
Your task management is easily accessible at the top of the Inbox
You can now close and edit your tasks directly from the Inbox

Saved Searches
Users can now run and save reports in the library using Saved Searches. Watch this video for more details: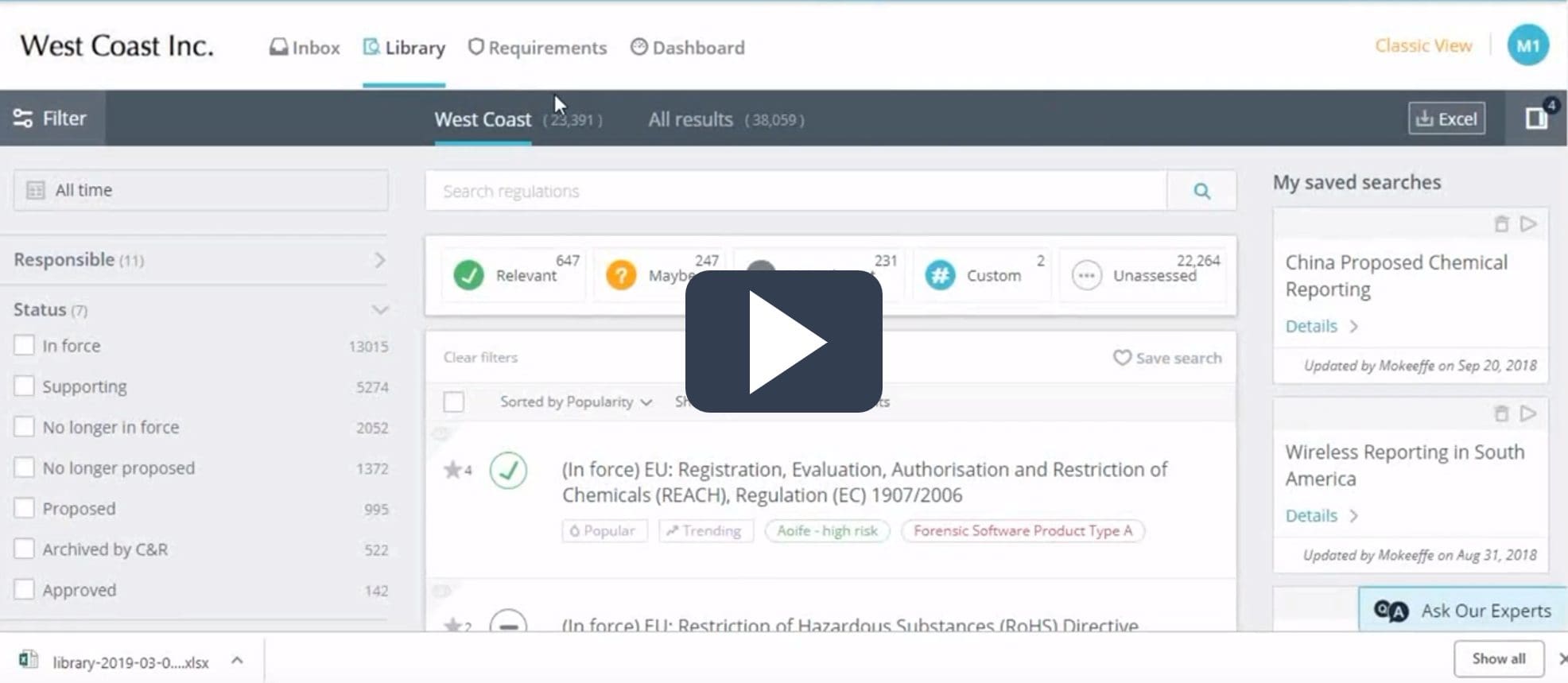 Additional Updates
'Keep me logged in' lasts for 30 days
*Differentiating High and Low Priority Alerts
Many of our users have engaged with our Client Success team to differentiate Low Priority regulatory alerts in their Inbox. This involves a simple, one time meeting with our Client Success team to decide on which alerts you would like to prioritize. Users see a 50%+ improvement in the relevancy of the content they receive after working with our Client Success team.
Our Client Success team is here to help you improve your compliance workflow and ensure you are getting the best return on your investment in C2P. Please don't hesitate to contact us by emailing support@complianceandrisks.com if you would like to find out more, or have any questions on the new features listed above.