Recognizing Compliance and Risks: Top 20 Promising Tech Solutions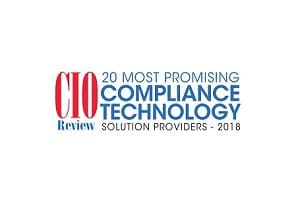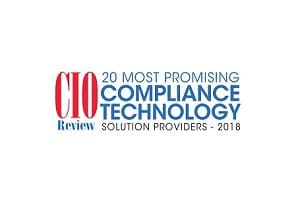 Compliance & Risks, the end-to-end global compliance solutions partner, is delighted to announce that they have been recognized by CIOReview Magazine as one of the Top 20 Most Promising Compliance Technology Solutions Providers.
The list was constructed to assist companies with the challenge of finding the right compliance technology provider for their enterprise. The CIOReview selection panel evaluated the best-in-class compliance technology providers, considering the provider's capability to fulfill the burning need for cost-effective and flexible solutions that tackle complex compliance challenges.
Compliance & Risks' Chairperson and Chief Executive, Jim Costello, recently sat down with CIOReview to discuss Compliance & Risks' software platform, content and services to leading blue chip companies globally. Click here to read the full interview.
If you would like to find out more about how you can benefit from regulatory updates from Compliance & Risks, sign up to our newsletter here.
About Compliance & Risks
Founded in 2002, Irish-owned Compliance & Risks helps manufacturers, retailers and their supply chain partners monitor and manage requirements, regulations and standards for a cleaner, safer and better world. It creates business advantage for clients by providing reliable legislative information, insights and actions through C2P, its knowledge management platform, consulting, market access, managed services and other solutions.
The company is recognized as the end to end global regulatory solutions provider across the technology, consumer goods and retail, industrial goods and life sciences sectors.
Headquartered in Cork, they also have offices in Brussels, California, London and New York.
For more information, please visit www.complianceandrisks.com.