Compliance & Risks: HR Leadership & Management Awards 2021 Finalist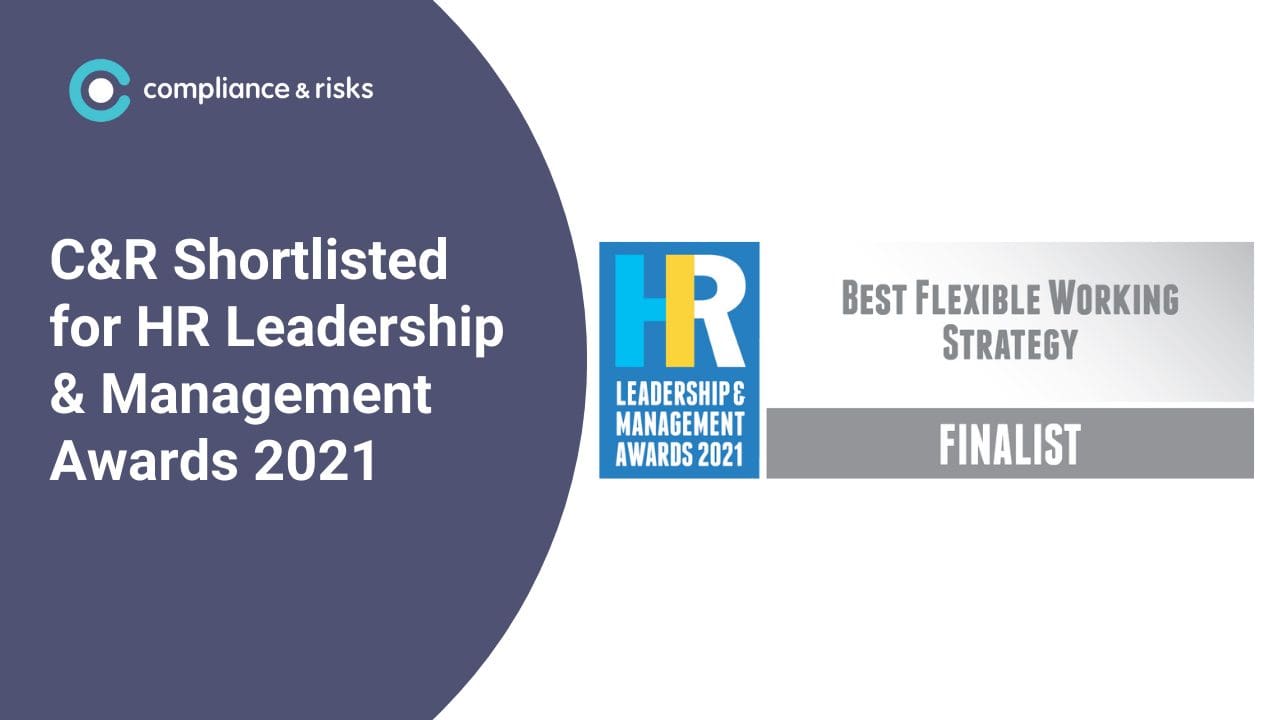 Compliance & Risks, the end-to-end global compliance solutions provider, is delighted to announce that they have been shortlisted in the 'Best Flexible Working Strategy' category at the HR Leadership & Management Awards 2021.
The HR Leadership & Management Awards celebrates excellence in Human Resources across Ireland. The awards promote innovation and achievement in HR and recognize the role of HR in the Irish economy.
"Our Flexible Workplace Strategy is about working from anywhere in a style and pattern that suits both the employee and the business while enhancing the human experience at work" commented Sandra Coombes, Head of HR at Compliance & Risks. "We have created a level playing field in which to collaborate and promote building relationships asynchronously through the implementation of Remote First Principles. People in remote sites no longer feel like an addon, everyone feels equally part of the team no matter where they are. We have also opened up a larger talent pool both within and outside Ireland and we are retaining our valued employees by offering best-in-class flexible work options."
Compliance & Risks values work-life balance by encouraging a sustainable pace of work, flexible working hours, and setting enough time aside to take care of employees' physical and emotional well-being. As a global and diverse organization, they have teams working in many countries across the world, with 25 languages spoken.
The winners will be announced at a ceremony on 30 September.
If you are looking to join a truly global, talent-based, and performance-driven organization, check out our career vacancies here.
Market Insights straight to your inbox
Join 30,000+ product compliance & market access experts around the world