Connect Newsletter is Hot off the Press!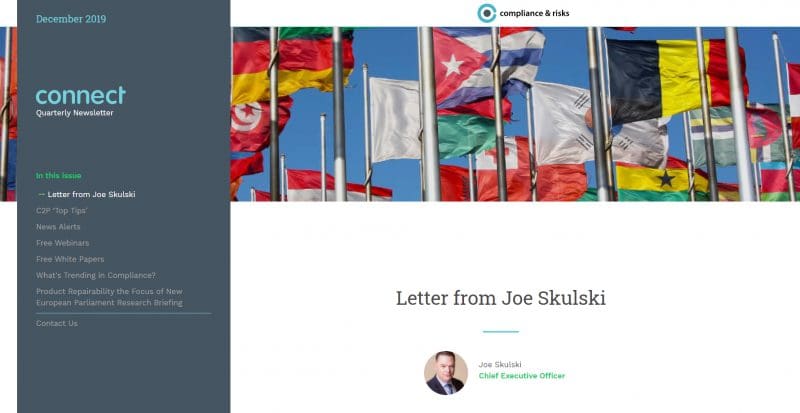 Edited by Compliance & Risks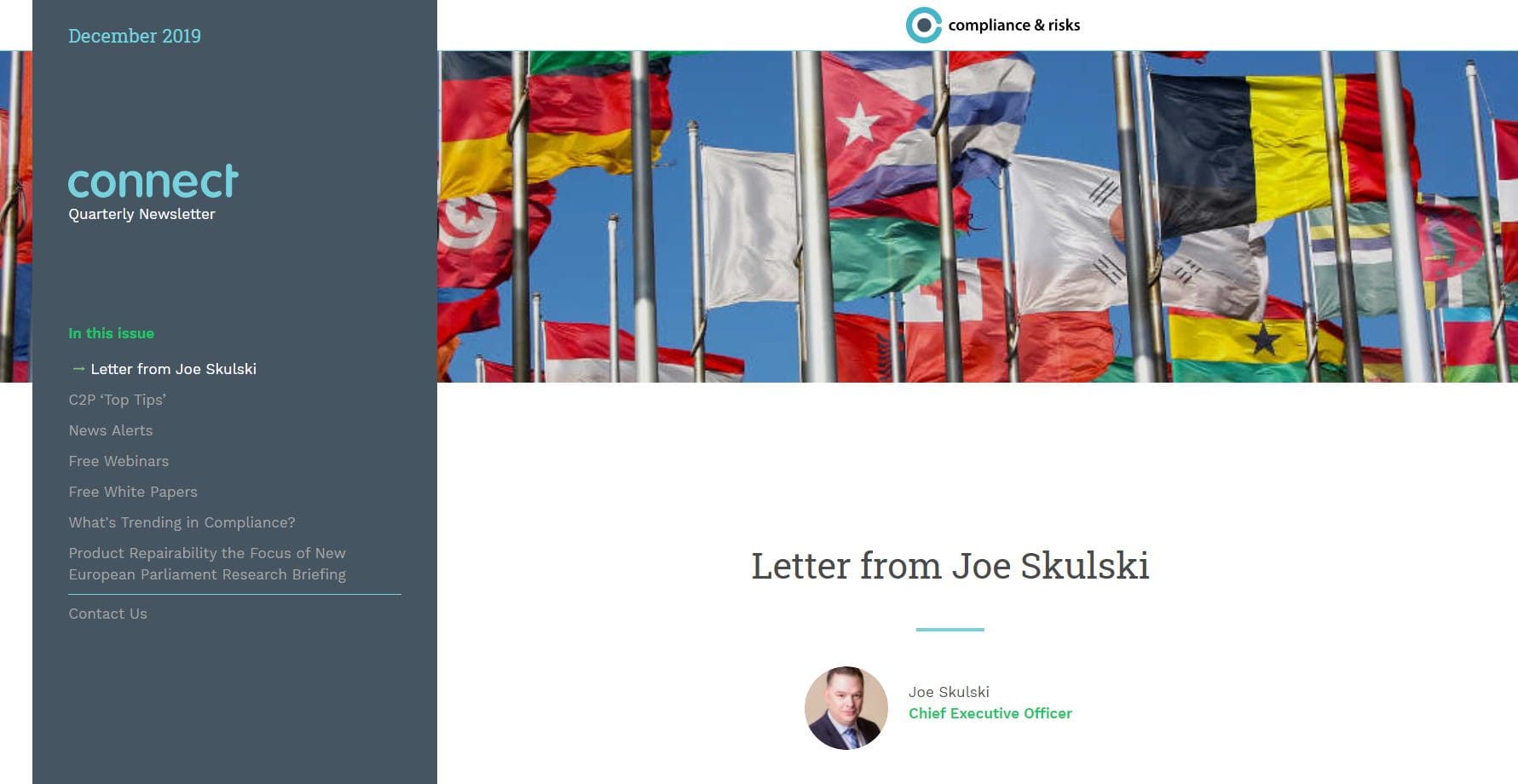 Connect, the quarterly newsletter of Compliance & Risks, is out now!
Sign up to get your free copy, which includes:
Our C2P 'Top Tips'
An invitation to our free upcoming webinar: 'Material Declarations to Collect Supplier Data for the EU WFD SVHC in Articles (SCIP) Database'
A copy of our latest white paper: 'Consumer Electronics and the Right to Repair – Developments in 2019'
Expert Knowledge Partner commentary 'Product Repairability the Focus of New European Parliament Research Briefing' by Dr. Alex Martin of RINA
News alerts across key areas such as: Consumer Protection, e-Waste, Human Trafficking and Modern Slavery, and more
What's trending in compliance legislation
Click here to grab your copy now!