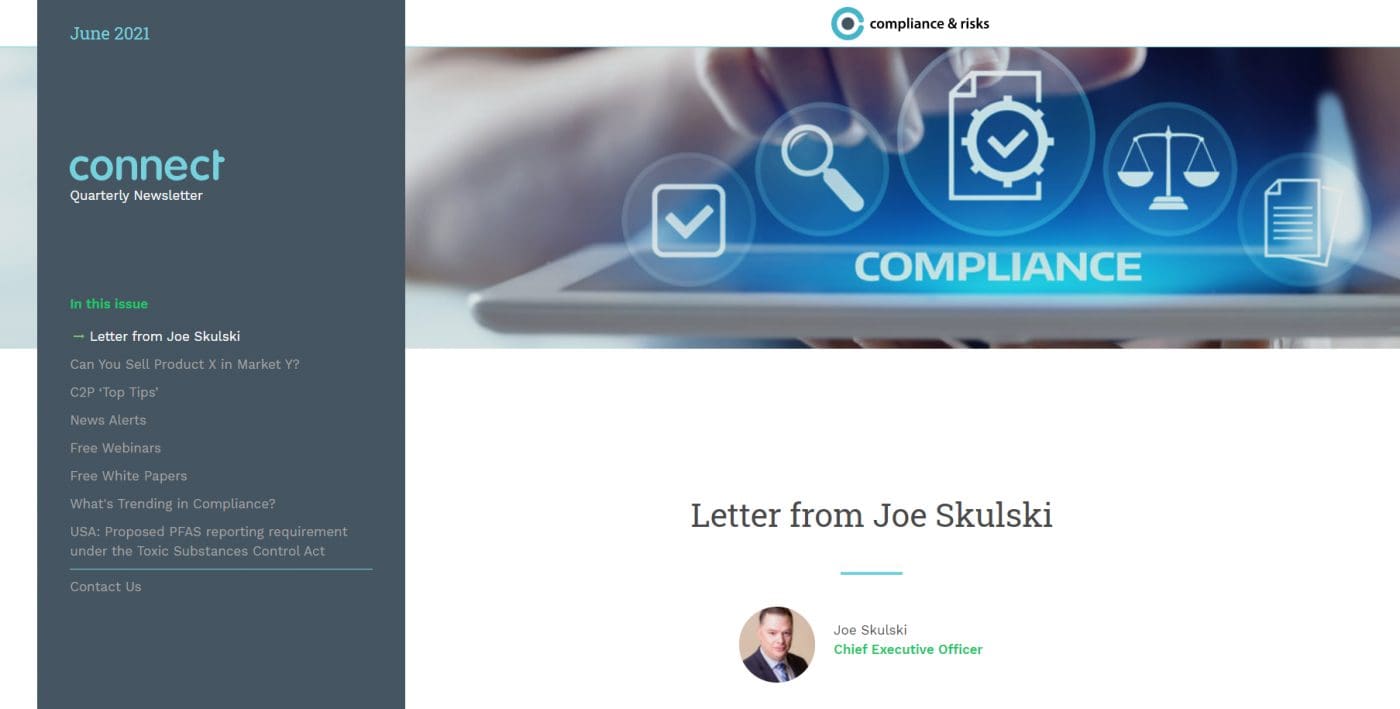 Connect newsletter is out now – June 21
Connect, the quarterly newsletter of Compliance & Risks is out now!
Sign up to get your free copy, which includes:
Can You Sell Product X in Market Y? How to maintain and demonstrate compliance for all products in all markets
Our latest webinars, including 'Complying With China REACH: Latest Updates and Developments', presented by Bryan Zhou, Deputy General Manager, CIRS Europe
A copy of our white papers: 'Cybersecurity and Connected Products: Reviewing the Regulatory Landscape' and 'Product Safety in China: Product Certification and Quality Inspection Rules'
Our C2P 'Top Tips'
Expert Knowledge Partner commentary 'USA: Proposed PFAS reporting requirement under the Toxic Substances Control Act' by Emily Tyrwhitt Jones, Senior Regulatory Compliance Consultant, RINA
News alerts across key areas such as: Chemicals and Substances, Product Safety, Textiles and more
The latest trending in compliance legislation
Click here to grab your copy now!
Market Insights straight to your inbox
Join 30,000+ product compliance & market access experts around the world