Connect Newsletter Is Out Now!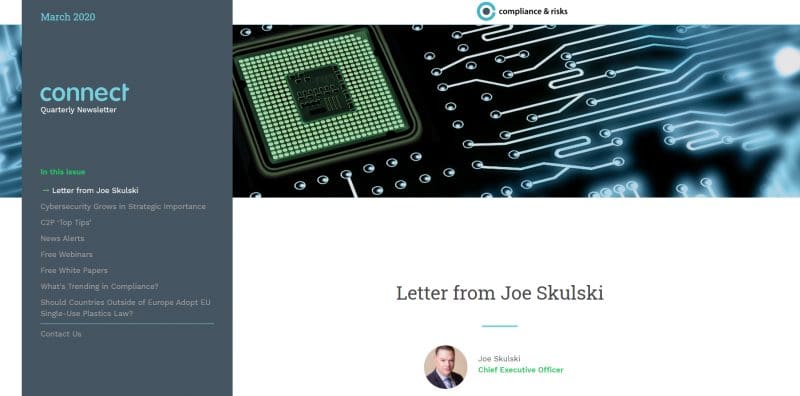 Edited by Compliance & Risks
Connect, the quarterly newsletter of Compliance & Risks, is out now!
Sign up to get your free copy, which includes:
Details on the launch of our Cybersecurity Regulatory Coverage
Our C2P 'Top Tips'
Expert Knowledge Partner commentary 'Should Countries Outside of Europe Adopt EU Single-Use Plastics Law?' by Jonathan Cocker of Baker McKenzie
Our on-demand webinars, including: 'Compliance Trends 2020'
A copy of our latest white paper: 'Regulatory Developments in the GCC Region in 2019'
News alerts across key areas such as: Circular Economy, Conflict Minerals, Textiles and more
What's trending in compliance legislation
Click here to grab your copy now!