Connect Newsletter Is Out Now!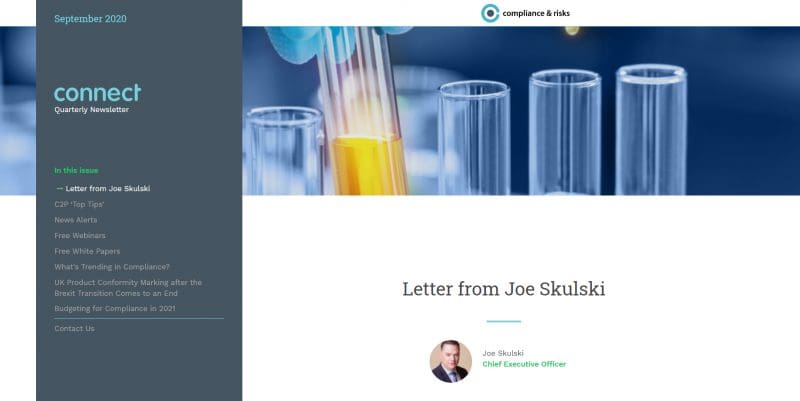 Connect, the quarterly newsletter of Compliance & Risks, is out now!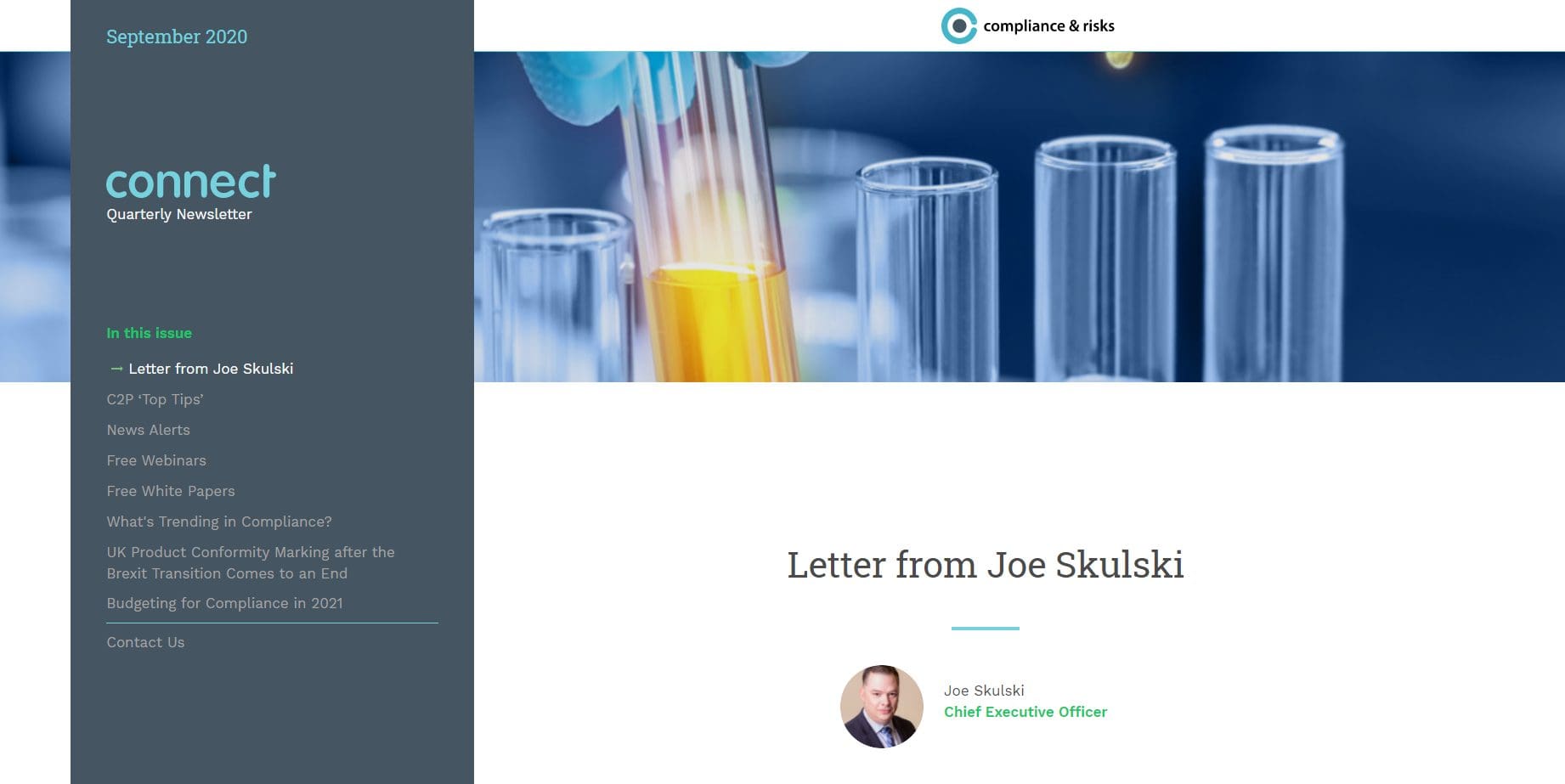 Sign up to get your free copy, which includes:
Our C2P 'Top Tips'
Expert Knowledge Partner commentary 'UK Product Conformity Marking after the Brexit Transition Comes to an End' by Dr. Alex Martin of RINA
Links to our on-demand webinars, including: 'ECHA's SCIP Database: What Is It and How to Comply' and 'Regulatory Trends in a Post Lockdown Market: What Compliance Teams in Sports, Fashion and Textiles Need to Know'
A copy of our latest white papers: 'Packaging Legislation in South Korea: A Regulatory Update' and 'Developments in Environmental Law in Emerging and Frontier Markets in Q1 and Q2 of 2020'
A free eBook 'Budgeting for Compliance in 2021'
News alerts across key areas such as: Brexit, Single-use Plastics, Chemicals in Products and more
What's trending in compliance legislation
Click here to grab your copy now!