EU Adopts Restriction of Intentionally Added Microplastics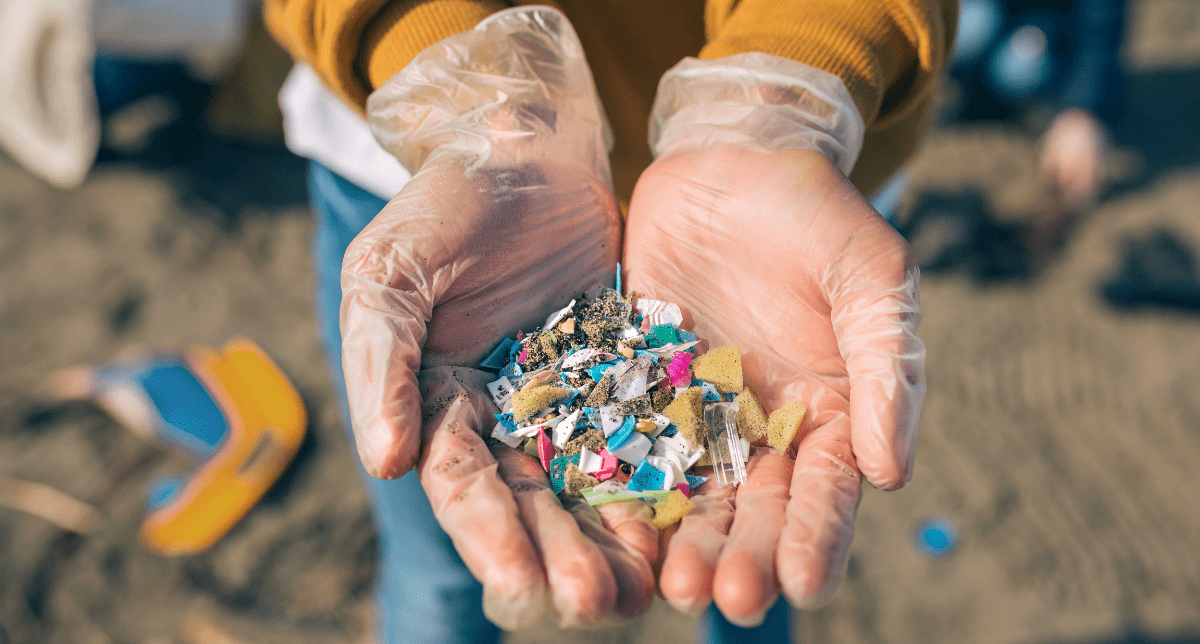 This blog was originally posted on 11th October, 2023. Further regulatory developments may have occurred after publication. To keep up-to-date with the latest compliance news, sign up to our newsletter.
Authored By Cooley LLP, A Knowledge Partner For Compliance & Risks
On 25 September 2023, one year after the publication of the proposal, the European Commission adopted the restriction of intentionally added microplastics under the European Union Registration, Evaluation, Authorisation, and Restriction of Chemicals (REACH) Regulation 1907/2006, the EU framework for regulating chemicals.
The restriction applies to microplastics on their own and in certain consumer products, such as cosmetics and detergents.
We provide a quick overview of the adopted restriction below.
What Is A Microplastic?
The restriction adopts a broad definition of microplastics to cover 'synthetic polymer particles below five millimetres that are organic, insoluble and resist degradation' (see the European Commission's press release). Certain types of polymers have been excluded from the definition of microplastics, so we recommend checking this list if you think a polymer that you use may qualify as a microplastic.
What Products Are Covered By The Restriction?
The restriction applies to microplastics placed on the market as substances on their own or where 'intentionally added'. This means that they are 'present to confer a sought-after characteristic', in mixtures in concentration equal to or greater than 0.01% weight/weight. An example of intentionally added microplastics would be microbeads. Certain exclusions apply, which we've set out below.
What Products Are Excluded From The Scope Of The Restriction?
Certain products are excluded from the scope of the microplastic restriction, meaning that they can continue to use microplastics, including where these are 'intentionally added'.
These exclusions include:
Microplastics used at industrial sites.
Medicinal products and veterinary medicinal products.
EU fertilising products.
Food additives.
In vitro diagnostic devices.
Food and feed.
Although these products can continue to be sold, suppliers of medicinal products and veterinary medicinal products, food additives and in vitro diagnostic devices containing microplastics will have to report specific information to the European Chemicals Agency (ECHA) every year. In addition, suppliers of microplastics used at industrial sites, as well as suppliers of food additives and in vitro diagnostic devices containing microplastics, will have to provide, among other things, instructions on how to use and dispose of the product to prevent microplastics emissions.
Certain microplastics also are excluded from the restriction – on their own or in mixtures:
Microplastics that do not release microplastics, or where releases are minimized.
Microplastics that are permanently modified during use such that they no longer fall under the definition of microplastics.
Microplastics permanently incorporated into a matrix.
When Will The Restriction Start To Apply?
The microplastics restriction will apply as follows:
On 17 October 2023 for microplastics on their own and when intentionally added (e.g., loose glitter).
From 17 October 2027 for the use of microplastics in rinse-off cosmetic products.
From 17 October 2028 for the use of microplastics in detergents/waxes/polishes and air care products, fertilising products outside the scope of application of Regulation (EU) 2019/1009, and products for agricultural and horticultural uses.
From 17 October 2029 for the use of microplastics in the encapsulation of fragrances, leave-on cosmetic products and medical devices within the scope of Regulation (EU) 2017/745.
From 17 October 2031 for the use of microplastics in plant protection products, biocidal products and granular infill for use on synthetic sports surfaces.
From 17 October 2035 for the use of microplastics in lip products, nail products and makeup. Note that, from eight years from the entry into force of the restriction and until the end of the transition period, suppliers of these products will have to include on the label, packaging or package leaflet, the following statement: 'This product contains microplastics'.
Next Steps
The restriction was published in the Official Journal of the European Union on 25 September 2023 and will formally enter into force on 17 October 2023. The timings set out above for different product groups apply.
Find Your ESG Starting Point
Our quiz assesses your ESG Compliance Maturity. Discover if you're a Novice, Expert, or even a Maestro!
Gain valuable insights and receive tailored recommendations for your ESG journey.
This commentary is brought to you by Cooley, one of the world's leading law firms for innovative companies. Cooley has built a global team of specialist products lawyers, led by some of the leading and best-recognized practitioners, who are able to provide strategic advice and practical solutions to global product safety and compliance issues. With access to an extensive network of leading local products lawyers in 140+ countries across six continents, Cooley is uniquely placed to advise its clients on product issues, wherever they arise.